Sewing is a great thing! We like sewing because you can make whatever you want, and the piece you are sewing it, you make it how you like. Everything you need to start sewing is to have a sewing machine, the needed materials, and ideas about what you want to do.
If you haven't sewed yet, we have for you 10 tutorials for beginners. Try first with something easy, like a toiletry bag, gift card holder, placements. When you get into it, you can go with something more significant. Take a look and try, do not be afraid even if you screwed it up. Try again, and you will make it!
Toiletry Bag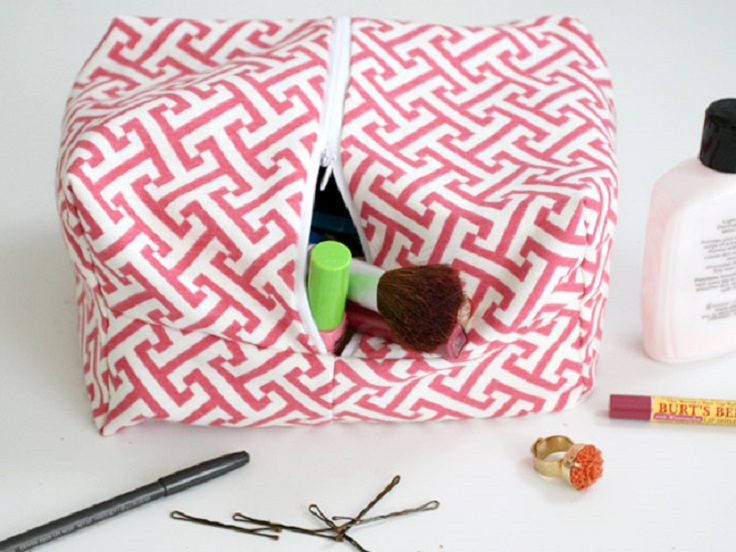 via momtastic.com
This tutorial is for a large toiletries bag to travel with. Who doesn't need an extra-large bag to hold their make-up, lotions, shampoos, and other essentials? If you're unfamiliar with zippers, try this pencil case tutorial first to get the hang of it. We have a cotton lining, but you can also choose an oilcloth lining for accidental spills if you'd like.
Gift Card Holder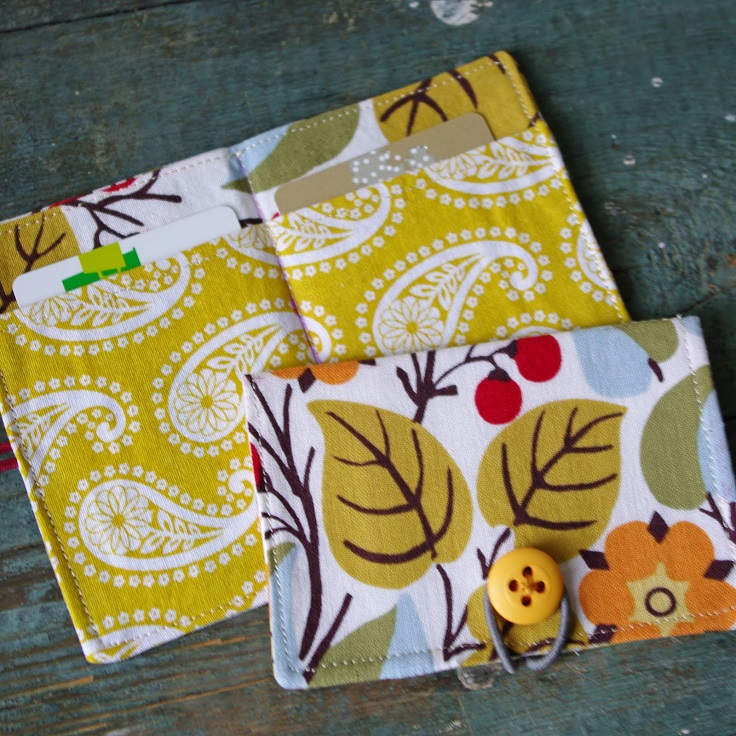 How cute is this wallet/gift cardholder? We think it would be so fun to pick out a fabric you love and create your own! Follow the instruction, and you'll see how easy is to make it.
Placemats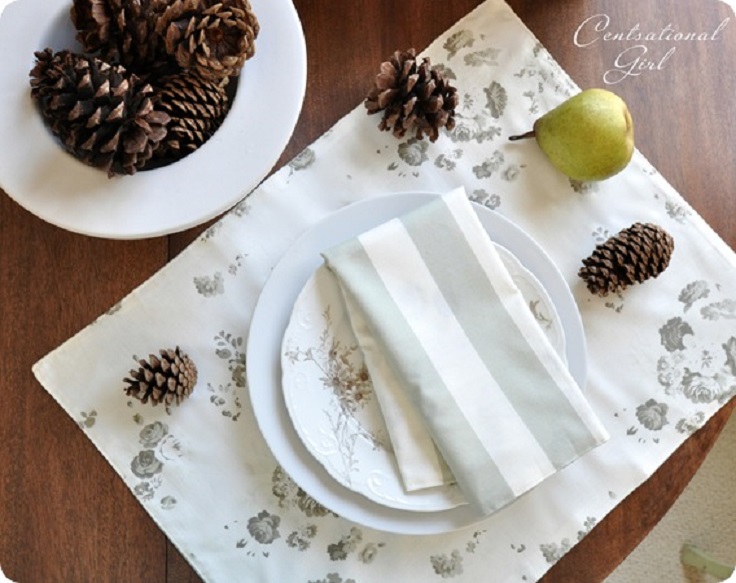 With one yard of cotton in each fabric, you can make four napkins or four placemats. If you can sew a straight line, you can easily make your own beautiful sets of reversible cotton or cloth napkins and placemats for any season and for less than you'd pay at most retail shops.
Hair Scrunchies
If that super cool girl can have Scrunchies and rock them, then we can too. So, we set off on a mission to recreate that super cool girl's look. And scrunchy.
Purse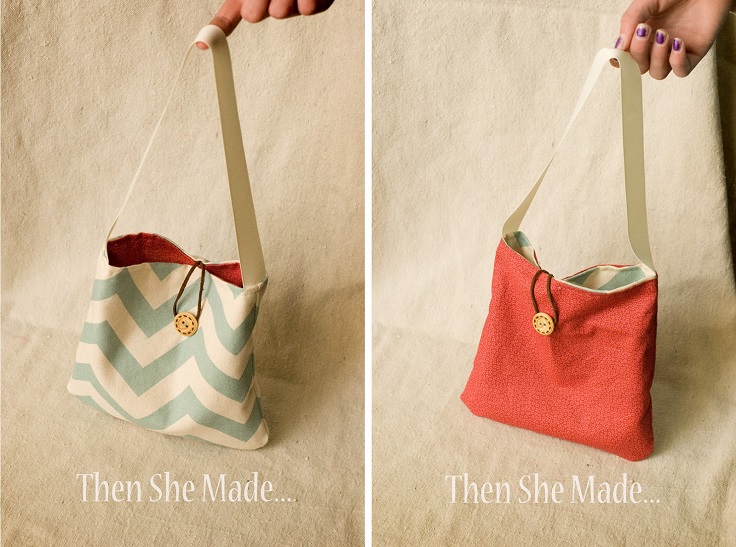 via thenshemade.com
These little bags are really cute and do add a personal touch to gift-giving. True, a .99 cent paper bag is easier, but these are unique. Plus, you can make them in any size you need, can wash them, and can re-use them over and over.
Throw Pillows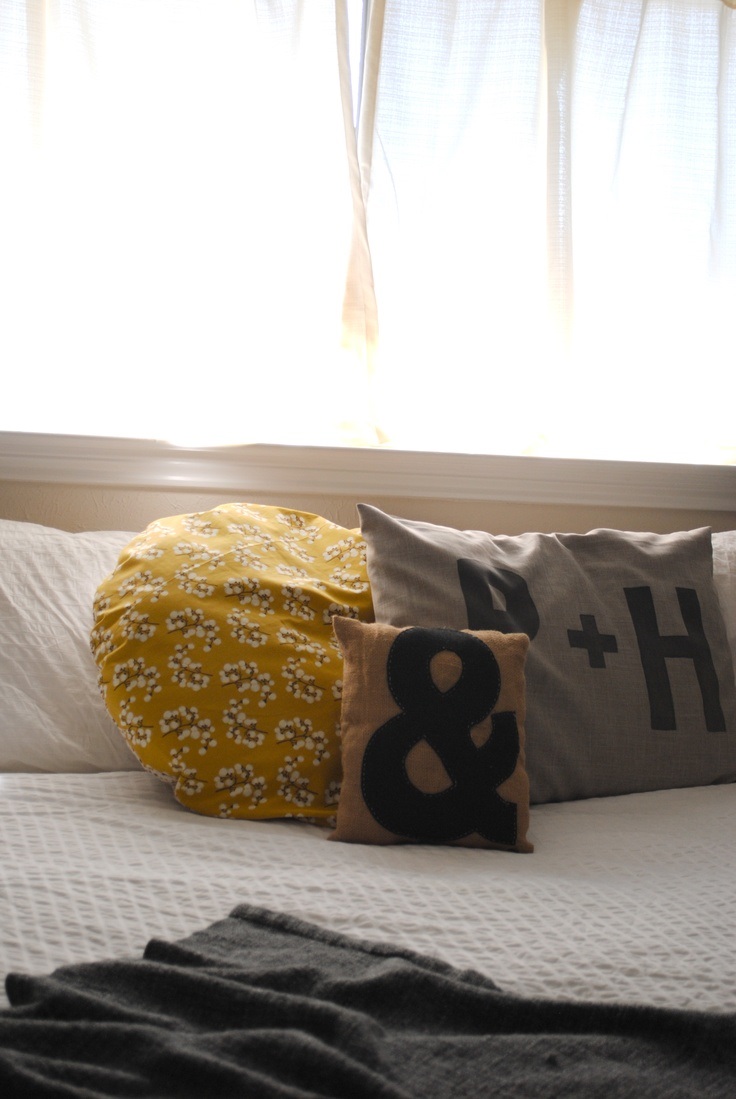 Throw pillows, yes, please! These are so expensive to buy in the store anyway. Cut two circles of fabric. To get a perfect circle, we placed a cloth measuring tape 14 in. in to the fabric and then, with a pencil, traced all the way around until we got the circle. Then used that template to cut my other circle.
Hanging Dish Towel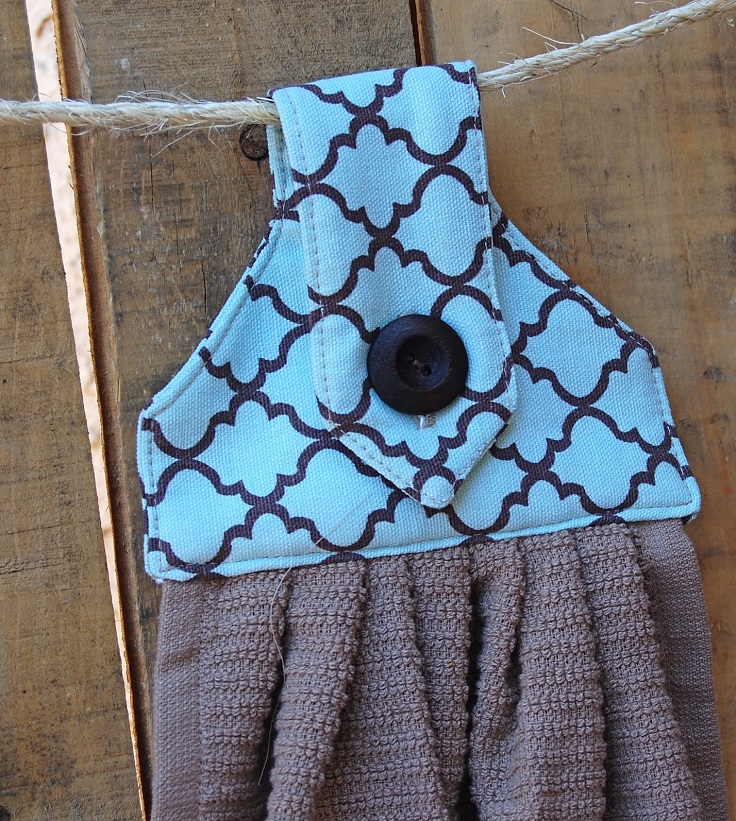 via momtastic.com
You can whip up these colorful kitchen towels for all those worthy women. Not only are they useful, but they can match the decor of your recipient by choosing your own fabric!
Pillow Cases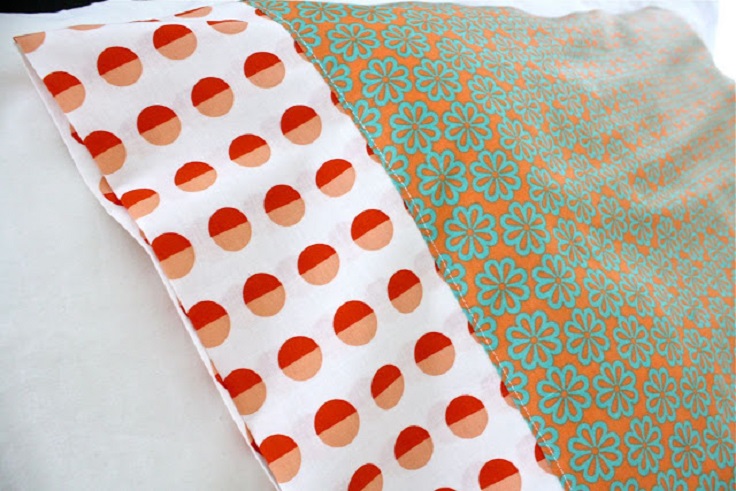 via danamadeit.com
Making pillowcases are fun, fast, and very easy to do. It's a great project for beginners and kids! So, get together with your friends, craft group, as a family, or by yourself, and let's make pillowcases! This straightforward tutorial will walk you through the steps.
Apron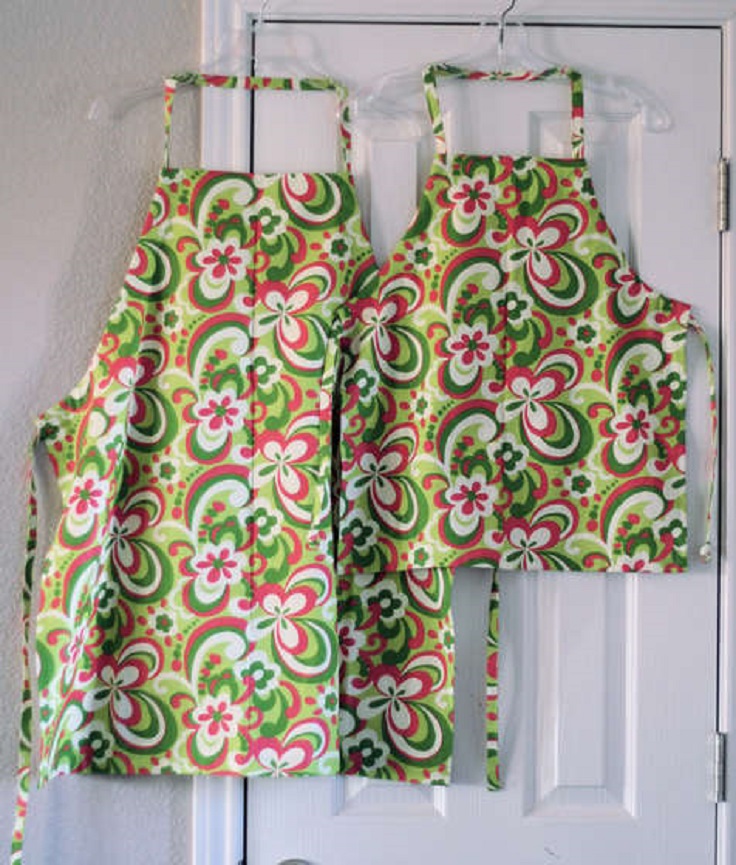 via instructables.com
As far as aprons go, it's pretty basic. What is different about it is the way the neck adjusts. Instead of strings that tie behind the neck or a neck that adjusts with a D-ring buckle, this one uses a single long tie that slides through casings at the armholes. You pull on the ties' ends to slide the apron up or down as needed for each wearer.
Reversible Headbands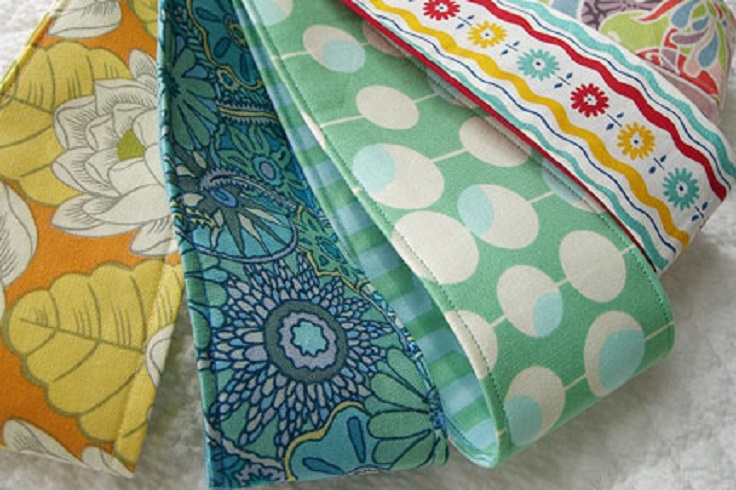 This makes a fairly wide headband. We used plain elastic in the back, but you might want to make a fabric sleeve, find some decorative elastic, or sew twill tape on the top if you have short hair. This is a great project for fabric scraps.