Are you bored with the look of your converse sneakers? Well, we have the best solution for you; you can now make a brand-new looking converse in your home! It's a shame to throw them away because, with these ten unique ideas, you can totally change the way your old ones look and make them customized just as you like them.
The all-star converse is unique and eternal sneakers that never go out of style. From 1917 when the first pair was made, they were not changed until today and are the piece that everybody will choose first for casual and comfortable wear.
Don't hesitate to grab your old all-stars and let your imagination work after reading this post. Have fun, and don't forget to tell us which ones are your favorite.
Glittery Sneakers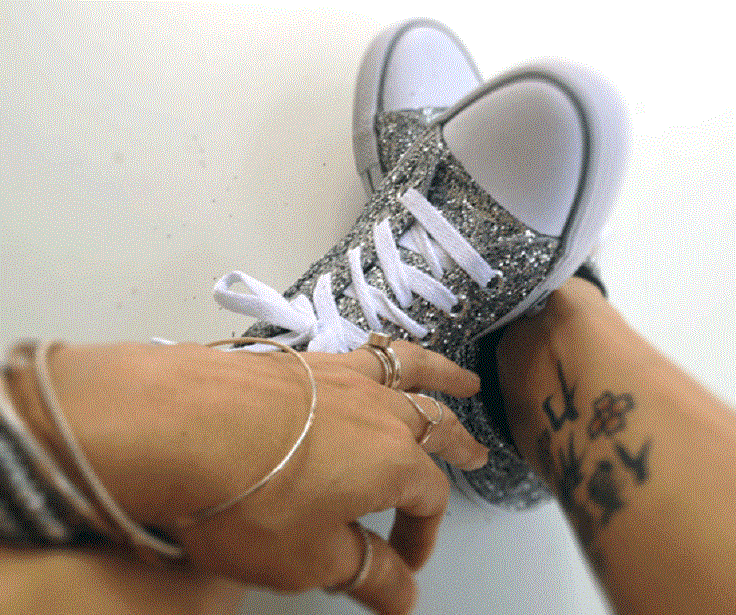 via poppytalk.com
If you want to be that girly – girl, this is the perfect choice for you. Open the link under the picture and find the steps to re-create this beautiful glittery look for your old worn converse. You will look so magical with them.
Galaxy Converse
Have the universe on your feet! Literally! The galaxy colors are so beautiful – looking and yet so easy to achieve, so if you are a dreamer and if you desire for the universe, don't hesitate to make your sneakers this way; they sure will look amazing.
Spray Them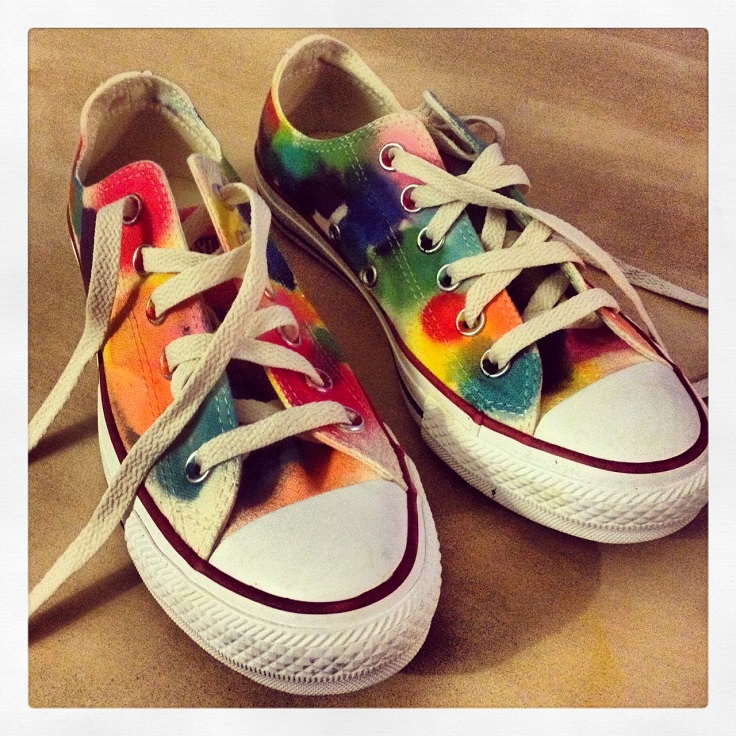 Make your converse look magical with the help of different colored sprays. There is no specific way to do them, you need to remove the laces and cover the rubber, and the rest is work of your hands and imagination.
Bleach Your Converse

via theslushybrain.blogspot.com
It is an excellent idea to change your sneakers' color without making them look unnatural and with visible paint. Just grab bleach liquid, go outside and leave them for 24 hours. In the end, you will get a completely new color of your converse!
Crystallize Them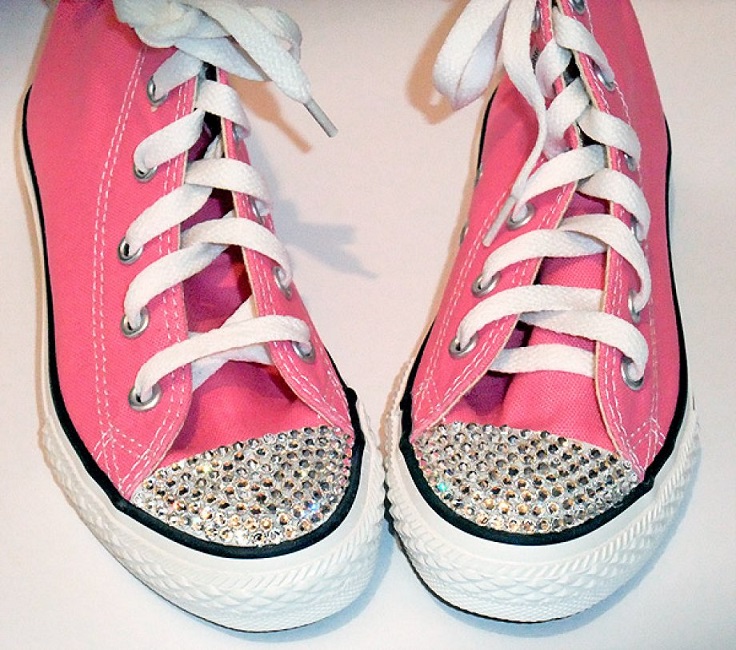 For this, you will need little round crystals and glue. We recommend you put them on the front part of the sneakers. You can cover the whole rubber, make lines, hearts, or other figures. Whatever you do, we are sure it will look amazing.
Embroidered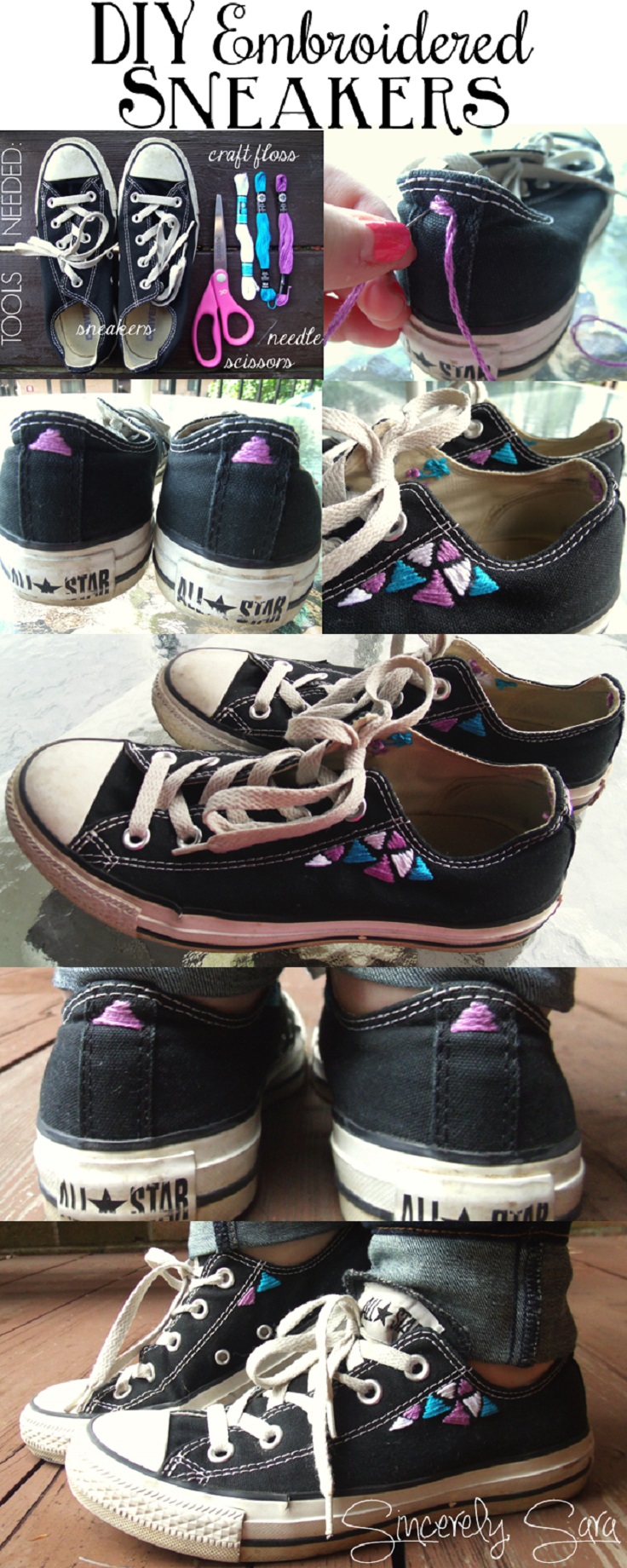 Get your sewing kit in hand because you will need it! Look at this beautiful, inspiring look that is so easy to re-create. If you have the gift to be good with needle and thread, you will have no problem doing this the way you want. Make them look unique, just like you are!
Shredded Converse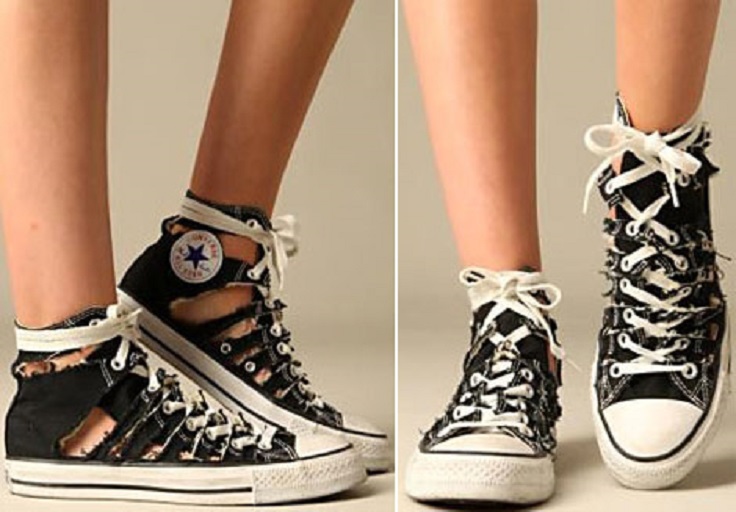 via stylefrizz.com
If your converse gets all worn out and start ripping, this is the best solution to make them still wearable! It would be great to wear all-stars that provide your foot to breathe on the hot summer days. Get the scissors and make them shredded.
Change Their Color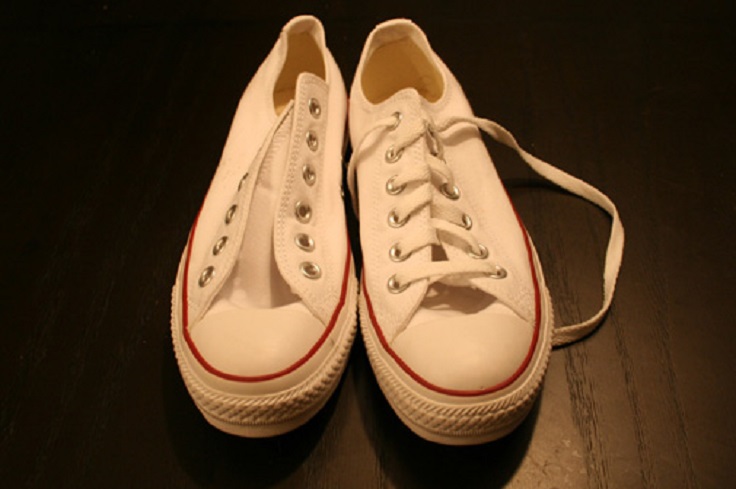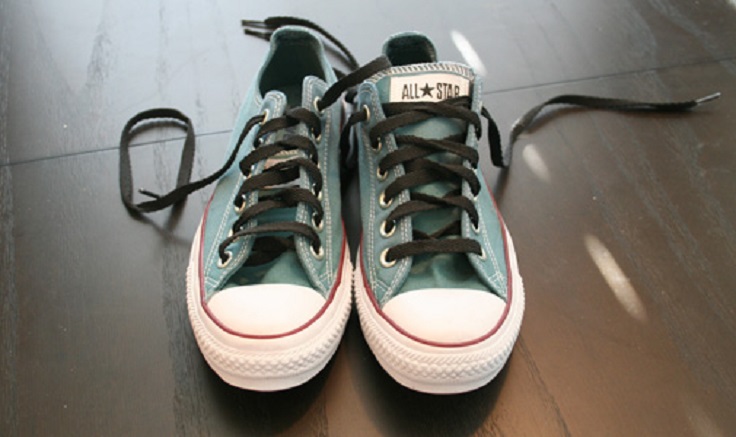 If you want some specific color that you can't find in the converse shops, don't be desperate! You can now make your converse look just the color you are looking for. Find a fabric dye, for example, RIT dye in powder or liquid, and just follow the given instructions.
Paint Them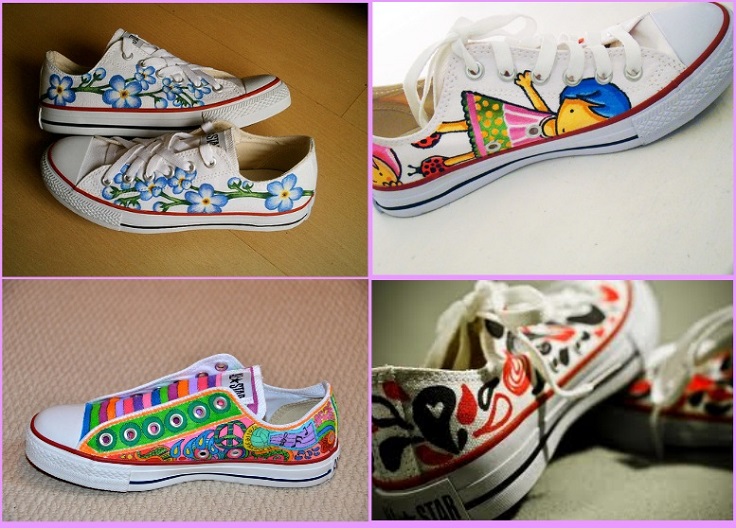 Such a cool and colorful idea. If you are good with the markers, don't wait for a second; grab them and express yourself on your sneakers. Our clothing indeed reflects our personality; let your converse reflect yourself.
Stud Them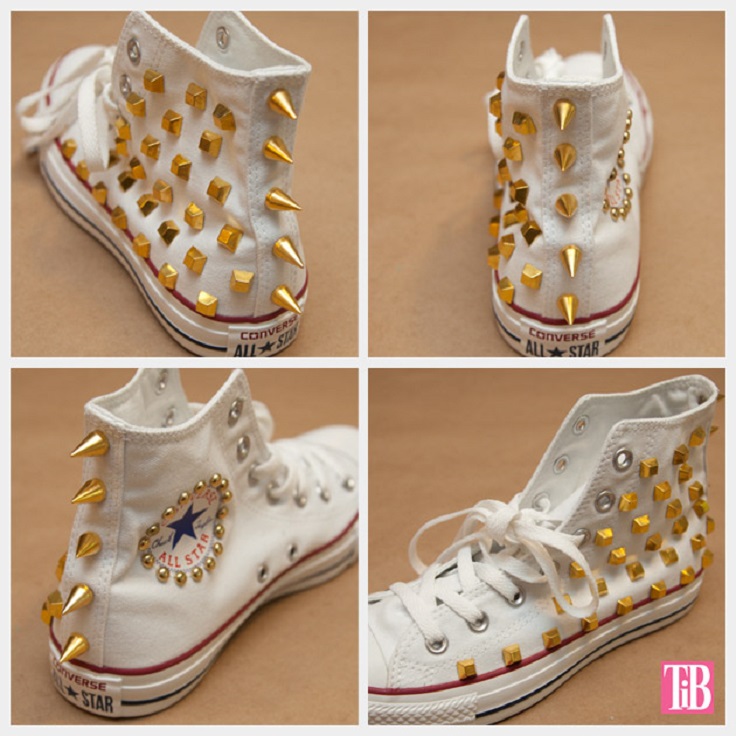 Be that cool and dangerous girl, stud your converse the way you like, choose the color you like the most, use pointy, round, or any type of studs that are by your taste. It is super simple, and the results are excellent! Be unique and never boring with this type of converse sneakers!