DIY projects are great for so many reasons. For the family to have fun on a weekend when nothing is planned. Or perhaps if you are wishing to save the planet and wish to reuse everything in your power without throwing things away. Or perhaps to keep your creativity afloat, wishing to spruce up your living areas.
These top 10 projects for your home have terrific little ideas that will not mean loads of special tools, money, or time. Most could be done in one day or at the most a couple of days depending on your wish to finish it.
We hope that this will inspire you to get your hands a little dirty, and be proud of something you have done yourself, saved money, and talk about.
How to Paint Crisp Stripes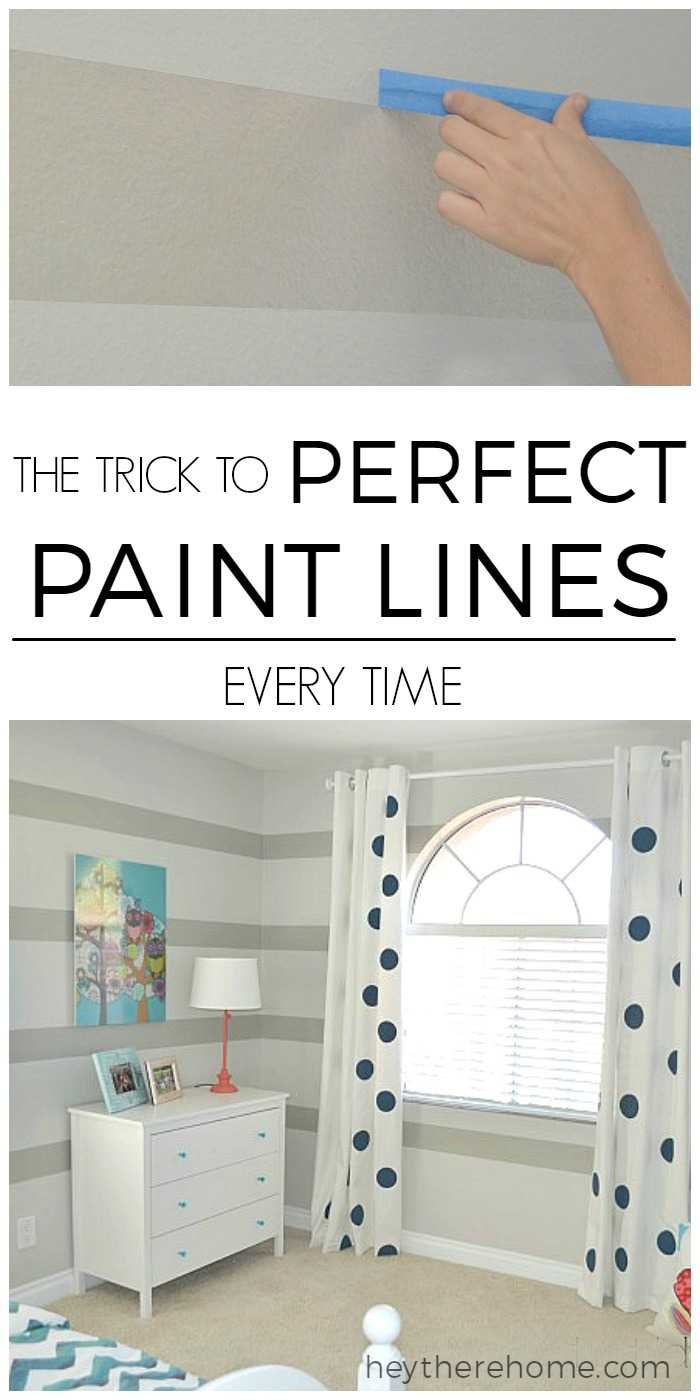 DIY via heytherehome.com
If you're after adding a little 3D effect on your walls without having to spend your life's savings, then adding stripes onto the wall really does the trick. Any colors, any thickness on any walls around the house, let your imagination loose with this one. Preferably, start on the main wall first before wishing to cover all the walls with the same stripes artwork. It could soon get too much, recommending to leave the others pain but to dress up the one. This could all be done in the morning, so get the coffee on.
Mail Sorter Organized by Obligations

DIY via lamourcheznous.wordpress.com
We are getting used to the fact that at work, we tend to be more organized than in our home. And why so. We reckon we should be even more organized in our home to ensure perfect serenity and communication making everyday life better planned, with obligations out of the way before things pile up. So, this is a fun way to get creative and to make sure to always be on top of our paperwork. Might not fit in a closet so put it somewhere where you are obliged to pass it many times a day!
Toilet Paper Roll Wreath

DIY via jillienedesigns.blogspot.com
If you have a spare weekend from going to many places making the most of it and opting for a quiet morning and afternoon at home, then this is a great little project. And one your kids will love. So we believe there is no excuse not to give this a go! Super easy and super satisfying. This wreath would make an empty wall look rather cool, especially having made it yourself. Get the creativity out of the children too and make them understand the importance of recycling at the same time.
Fun Craft

DIY via megduerksen.typepad.com
If you have children then without a doubt they'll be spare crayons for this one. What is great about this craft, is that you could also use the used crayons without necessarily buying new ones. So, the recycling challenge is accepted. And, this too can be done with the kids at home. A perfect way to synergize a hobby and a great way to find out on a personal level things about your child or children while playing around melting things. Lovely! This could look great on a white wall that derived a little sprucing up.
Shelving Area in the Bathroom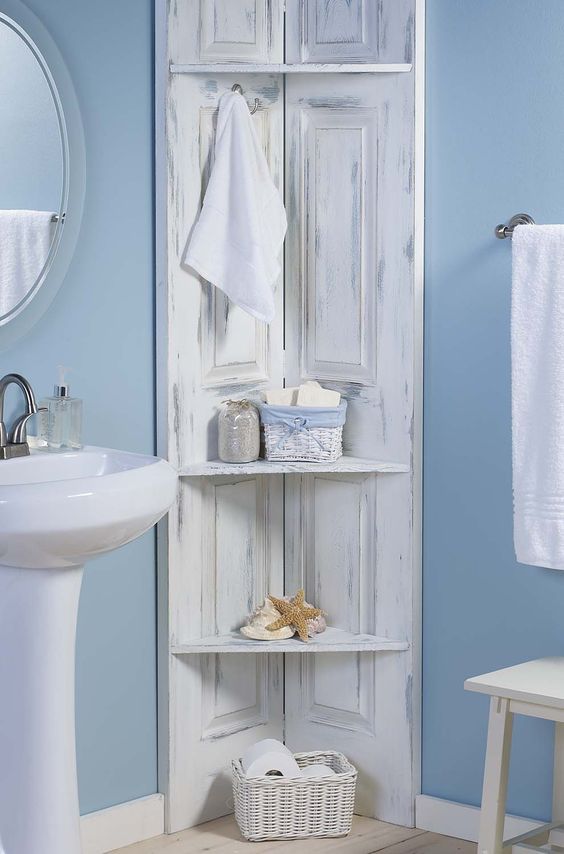 DIY via blog.homedepot.com
Some of us might wish to opt for a more minimalist approach and wish to do something with the overflowing creams, hair products, toothbrushes and so much more all within your bathroom sink! We have all been there, trying to pile up "cleanly" and effectively so much stuff onto such a tiny space. Well, no more! Get organized by having a little DIY couple of days. This can be life-changing. It will look great and you will be proud again to use your personal beauty creams and your general bathroom items you may hold. You could even look at wooden boxes for wine for example to put your linen…just another idea.
Mason Jar Lights

DIY via threelittleblackbirds.blogspot.com
There are so many jars one person can have. Every now and then we find products we require in the most beautiful mason jars. But, you ran out of space in your kitchen on the working surface! So next, we hit the ceiling lights! This is a superb way to recycle, do a little DIY, and also add an industrial touch to your living space if this is what you wish to go for. Choose the perfect LED light bulb being bright or natural sunlike to have a space to be proud of.
Natural Elements In Apothecary Jars

DIY via bowerpowerblog.com
Have you ever been to the beach and looked for seashells on the seashore? How many did you pick up as a souvenir? And where are they now? Could be in a draw somewhere one sees every so often. But if you find a gem of a shell and wish to put it forward in a living space, what better than gather the white sand, and build it up in an apothecary jar. It would look great in any room being a bedroom or in a living room as the table centerpiece. What is great about this, is that you will always see the memory of the provenance of the shells and the sand. Happy memories.
No-Sew Pillows

DIY via mom4real.com
Not in the mood of buying a new couch? Wish to spend the money elsewhere but also have a dying wish to please, please change things around in your home and put some life and love back into it? So many inexpensive ways of adding a personal touch, and adding something different to any living space. Even for the outdoors. All you'd need are scissors, a reasonably large fabric of your preferred design, any, and a little time on your hands. Super easy and a great way to make an old and tired-looking sofa, look 10 years younger! Makeover time!
Bohemian

DIY via blog.justinablakeney.com
If you fancy yourself a bit of a traveler, chances are you took your vacation days in the North of Africa somewhere, or an Arabic country flooded with super vibrant colors, textiles, and patterns. One thing is also, you might have seen the insect net so to speak over the bed. Doesn't sound glamorous although amazing if you ask us for the summer days to get a nice tranquil sleep without having to combat all wildlife in your sleep, but to also give your bedroom a little oriental look and appeal. Superb and easy ideas to gather a little bohemian look and character.
Colorful and Functional Wine Crate Shelves

DIY via homedit.com
Reuse and reuse. The word of the day. Lovers of wine and lovers of art and DIY? Then this is right down your streets. If you have treated yourself to a box of wine, chances are they it or they came within a wooden box for extra protection and let's face it, the wow factor. Even Amazon doesn't come close to this wow factor! This is a great way to DIY a wine crate and shows it off in your very home; adding space and practicality and a 3D effect to boring-looking walls.