There are various ropes depending on the materials they are made from and the purpose they are meant for, like for dragging and lifting things. Ropes can be used anywhere and by anyone, from cattle wranglers to sailors and mountain climbers. It truly is a versatile piece of equipment, but it can also be used to give a little flair to your home, especially if you're going for the rustic or nautical look.
Different types of ropes have been used for adding that little rugged and free flair to the home for a while now. The earthy color and texture of the rope as well as the different designs you can create with them is why decorating with rope is a favorite choice for many people and interior designers, which is only second to wooden decor pieces. Of course, simply putting a bunch of rope in your house willy-nilly or wrapping things up in it isn't enough to achieve the desired vintage look, but it also is not as easy as it may sound.
To get your creative flow going and rope you in on the whole nautical/vintage home decor we made you a list of simple to follow but really cute  these top 10 DIY rope projects and become a step closer to your desired home decor.
Circle Mirror Rope Frame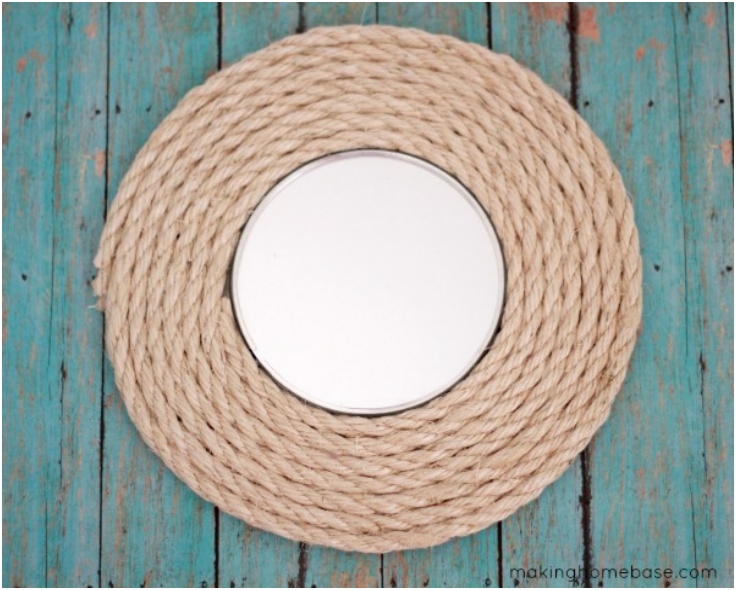 Mirrors are often used in smaller rooms of the house not because the owners want to look at themselves all the time, but because mirror gives the illusion of a larger space, and they do look interesting and brighten up the place. Creating a rope frame for your mirror is pretty easy, just coil it around the edges of the round mirror or wrap it around a square mirror's frame. At least it will give you a chance to try out some rope wrapping techniques.
DIY Woven Rope Basket
A tisket, a tasket, this rope and yarn basket is something that in your house would look fantastic. Not only does it look good and it's useful, but you can also try your hand at that weaving thing you've always wanted, and you can impress your friends with your impressive weaving skills.
DIY Nautical Rope Wreath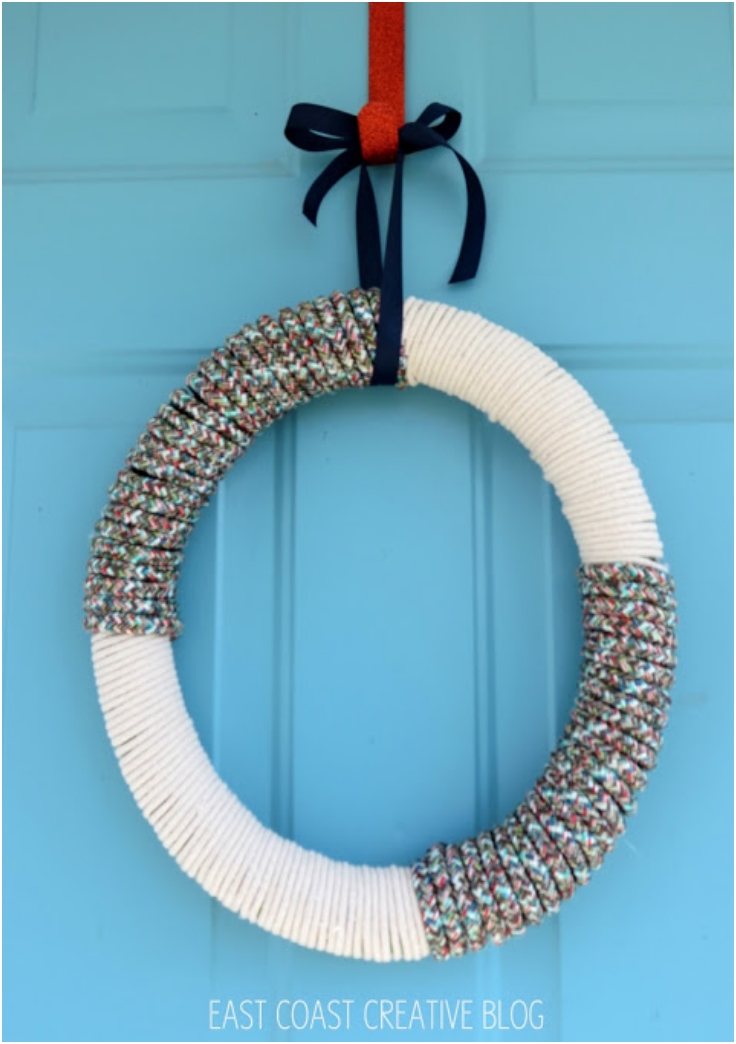 Sometimes it seems that wreaths will never go out of style. You can literally do a wreath for anything and for any occasion, even for no occasion at all, just purely decorative. Like this simple, yet pretty two-toned rope wreath that will bring a bit of the beach feel to your home. And you only need some nice rope and a thick hose. Wrap it up and you're done.
DIY Nautical Lamp Make Over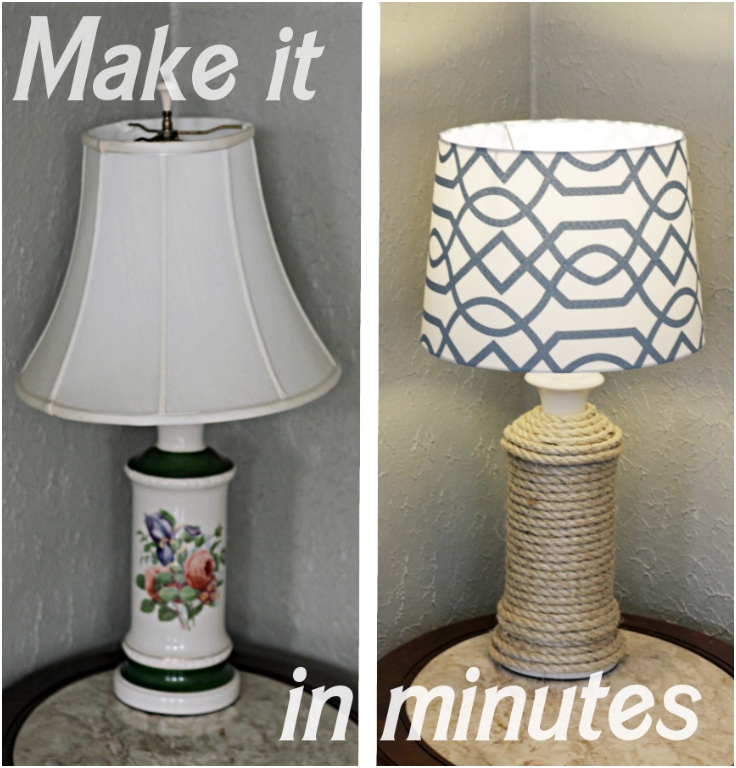 If wreaths don't go out of style, table lamps most definitely do. But it is your favorite lamp and you don't want to get rid of it. So what can you do? Upgrade it. No matter what kind of lamp you have, if you wrap it in a cute design with some nice rope, not only will it look good as new, but even better than ever.
Rope Rug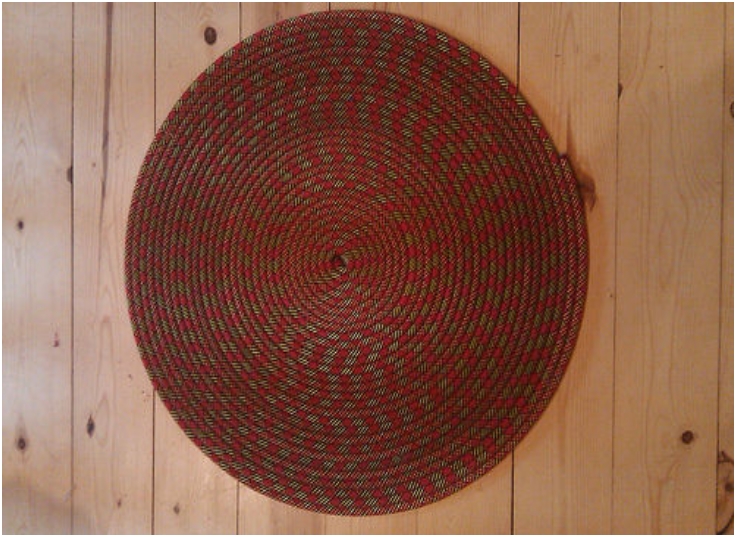 Throw rugs or meets are something every house needs and are one of those items in the house that can get replaced quite often. Instead of going out and trying to find one that's just the right size and shape for that narrow lobby at home, you can very easily make one, that will look quite decent and just might last longer than the others.
DIY Rope Vases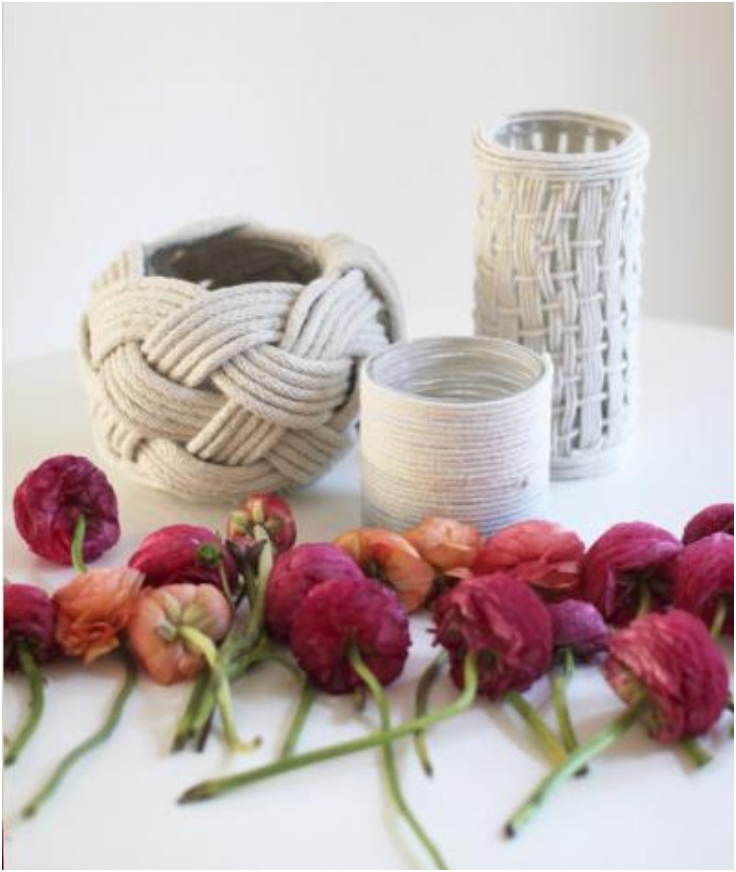 If you think about it, some people spend a lot of time choosing the right vase. Yet what the vase holds is far more important than itself, yet we have to have that perfect vase. Here's an idea, get some glasses or cans wrap them in some rope, do some weaving, and you have some sweet rustic vases without going to the store.
Jute Rope Picture Frame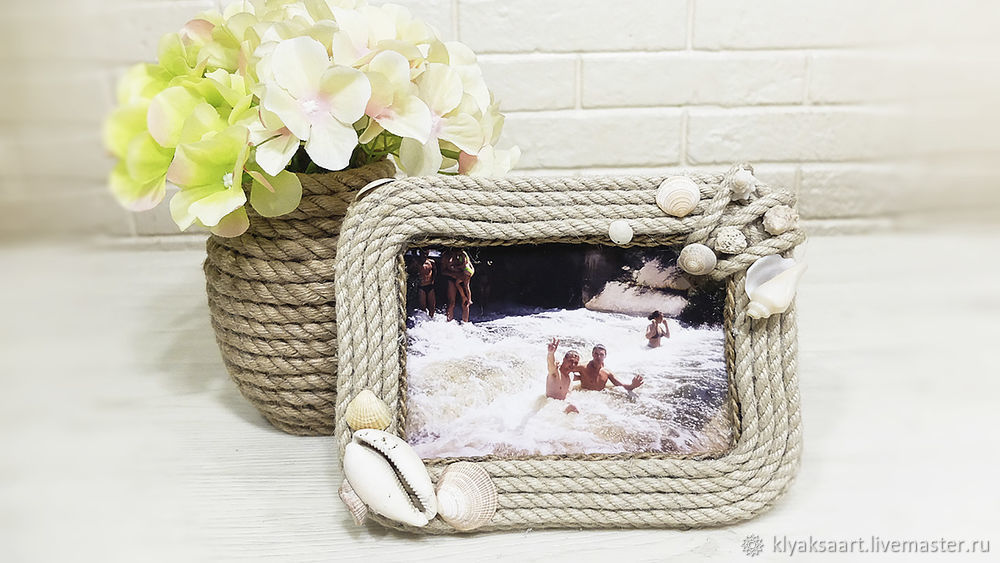 It is sad to admit that we're printing and hanging pictures less and less in the past decade or so, with everyone preferring digital copies. For those who still appreciate a good picture displayed in a picture frame around the house, here is an idea on how to make a fine-looking picture frame from scratch… Well, from some cardboard and rope, but you get the picture.
Twine Orb Chandelier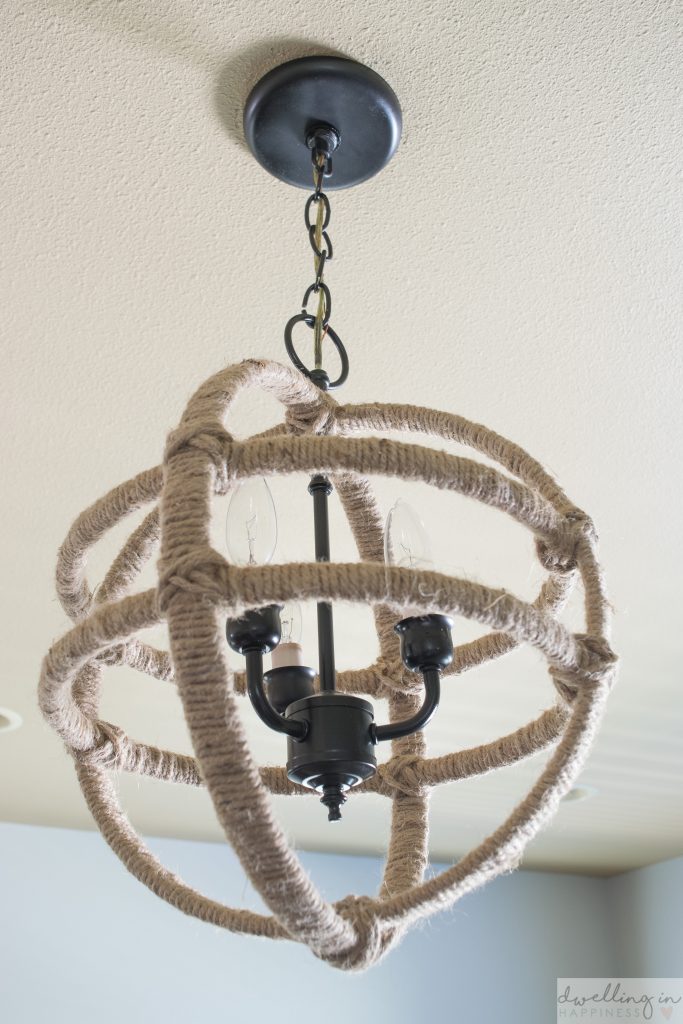 A chandelier can cost quite a pretty penny, but they do look pretty, don't they. They can change the look of the whole room, even. But how would anybody know that this gorgeous-looking orbed chandelier with ropes is actually made from embroidery hoops? No one will know, and you will have a magnificent chandelier hanging in your room that didn't cost a small fortune.
Hanging Rope Shelves
Going for some more practical decorative ideas, here we have some floating shelves. These have also become quite a popular choice for home decor in recent years. They do look quite interesting, and they are much easier to make than it looks. Some wooden boards or ready shelves, a hook, and some thick twine or sisal rope is all you need to have these decorative shelves hanging in your home at no time.
Rope Sign/Wall Art
For the last project, we offer one last project for the artistically inclined among us, but easy enough for everyone to make. This is probably the peak of rustic decor, a rope letter message on a piece of old rustic recycled wood. The older the better, and you can curve any word you want with a single piece of rope… Or several, whichever you like. Let your creativity out of the reins.
That's all the ideas we have for you today. We hope these projects helped you finally deciding on bringing at least a bit of that rustic feel to your home. What is your favorite rope decor project? Share your ideas and suggestions in the comments below.