One of the greatest misconceptions about working with yarn threads is that you need to be a master with the needle. Hence, all the knitting and crocheting projects. Mastering this art does come in handy when we want a nice wool shawl or winter hat to protect us from the cold. Plus, you can learn how to make cool decorations for your home.
While these knitting and crocheting projects are nothing short of amazing, they're not always necessary to create a living-room decoration everyone will admire. Yep, you heard that right! This means you can finally stop panicking over needles and rely solely on your fingers to do your magic. That is why we've come up with an idea to make a list of the top 10 easy yarn projects, requiring no knitting whatsoever.
From decorations you can make for your living room and bedroom, to jewelry you can refresh, and even threads you can put in your hair, this list has it all. All you need to do is check it out, pick your favorites, and recreate them. They're easy, and yet, unbelievably amazing.
DIY Macrame Lampshade Fringe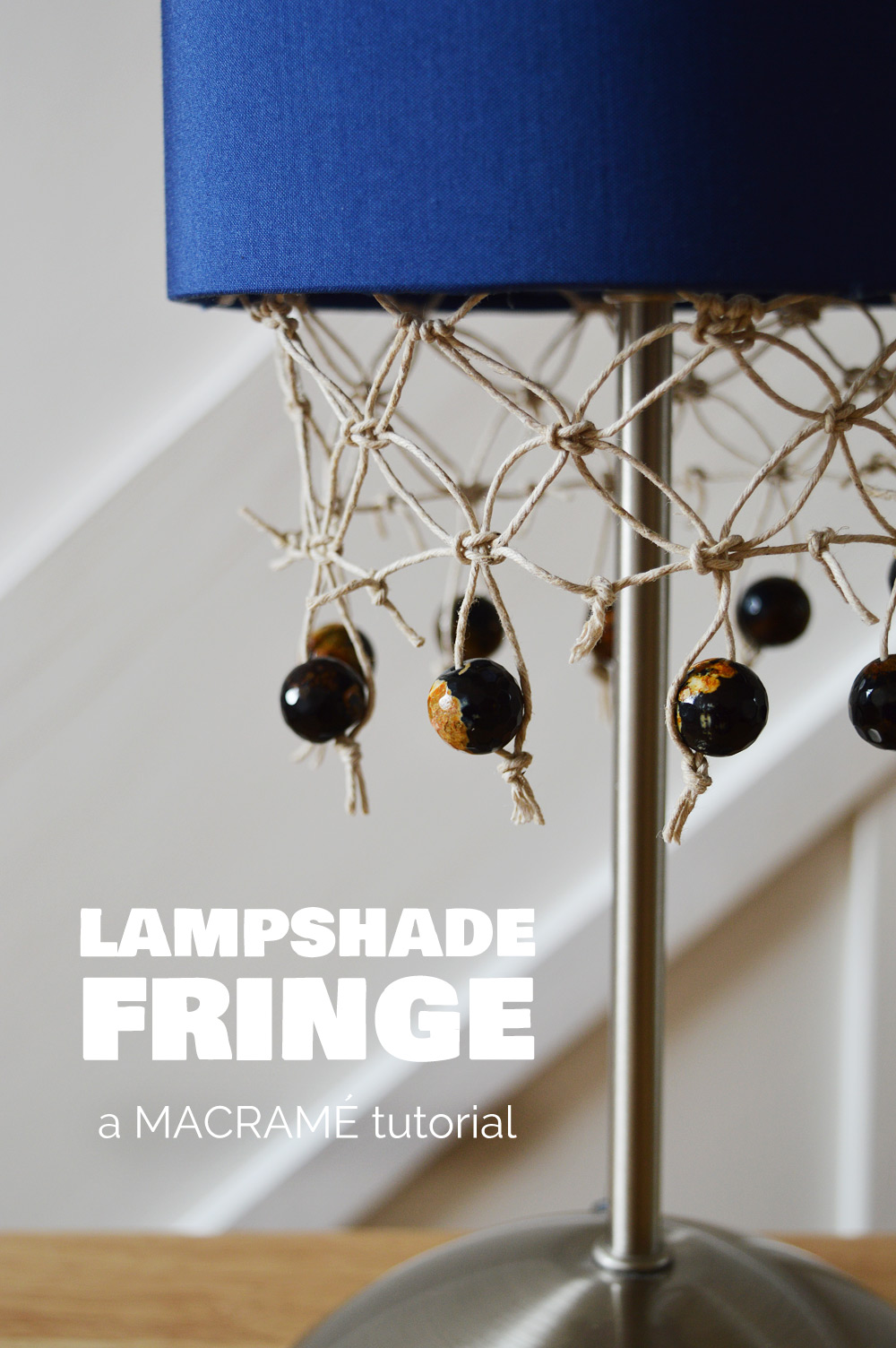 Here's an interesting idea if you want to bring a fresh new look to your bedside or living-room lamps. This tutorial will show you what materials you need to use and which patterns to follow to create your own lampshade fringe. Now, every time someone tries to throw shade over your recreated DIY projects, let your new lamp throw one back.
Yarn Pom Flowers
Now, here's a flower that can never die! Despite their lack of scent, obviously, these flowers have the power to refresh your living room and even your office space. They will certainly save you a buck or two whenever you need to plan your decorations for spring. Check out this tutorial to see what materials you'll need for these felt flowers and how to make them.
Winter Wreath
Yarn in a Braid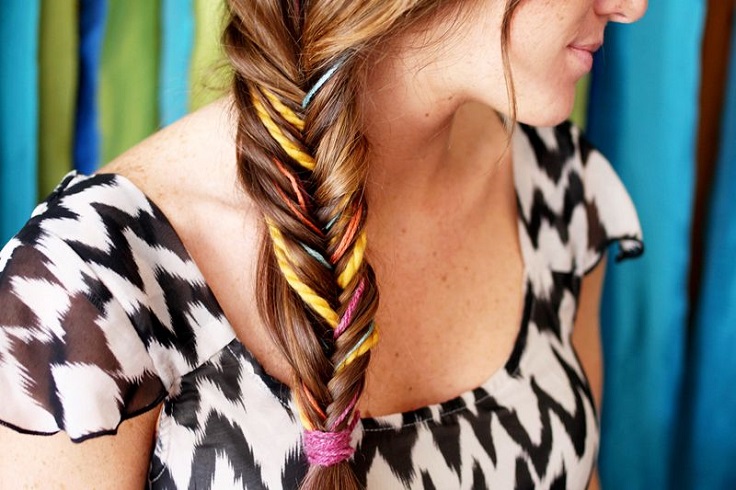 Ah, those teenage years. Remember when you used to put all kinds of colorful bobby pins and hair extensions when you were in middle school? Why don't you recreate that moment by putting yarn threads in your fishtail braid? This style is gorgeous, easy to create, and certainly one of a kind!
Yarn Christmas Trees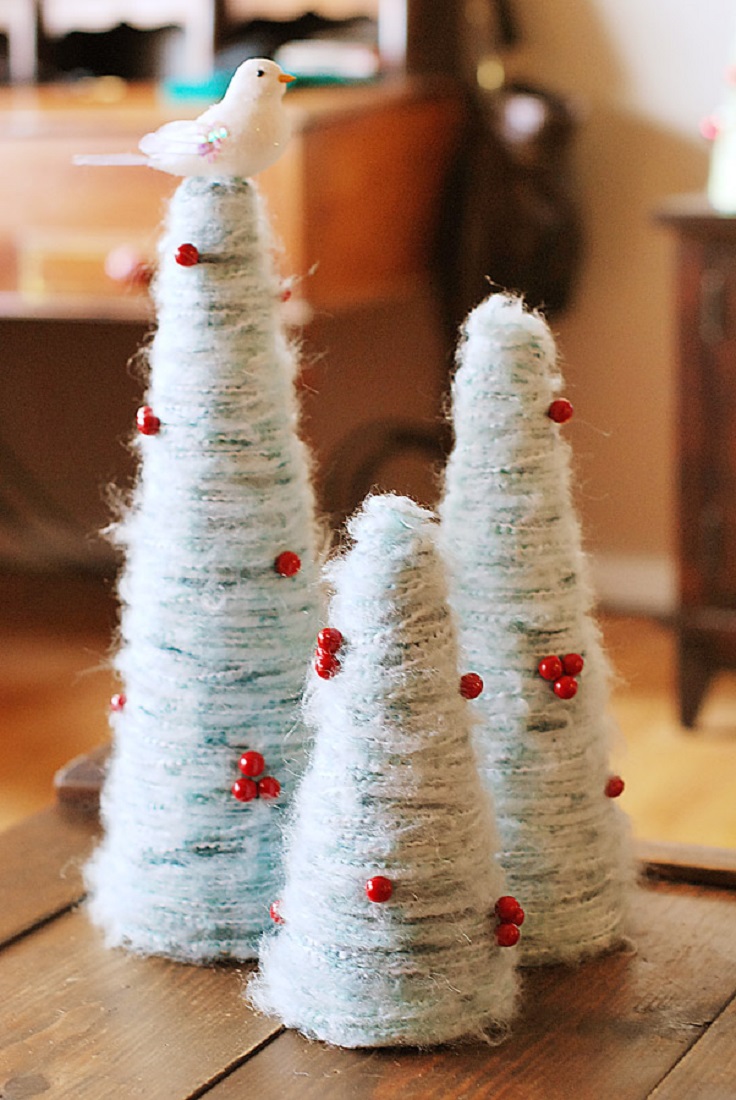 If there were ever an ideal time to use the leftover yarn, you guessed it, it's winter. And what better decoration to make with it but a Christmas tree? This tutorial will show you just how to make them and you'll see that they're so easy to make that you can even make them with your kids.
Yarn Wrapped Candles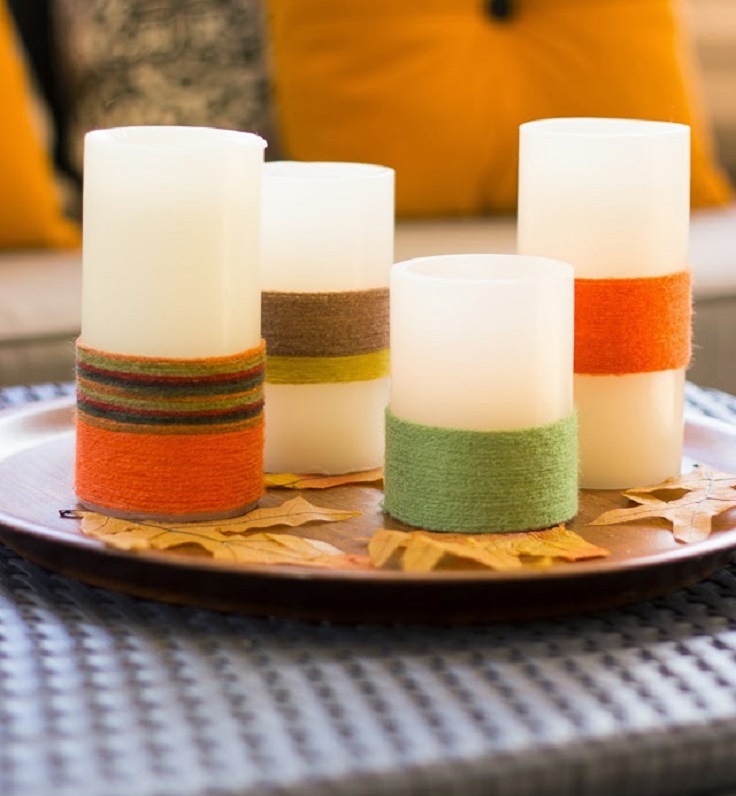 Yarn Wrapped Bangles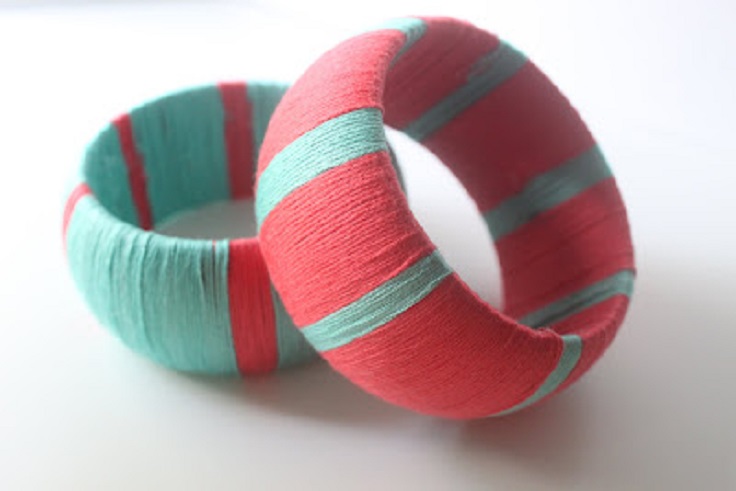 Balloon Christmas Decoration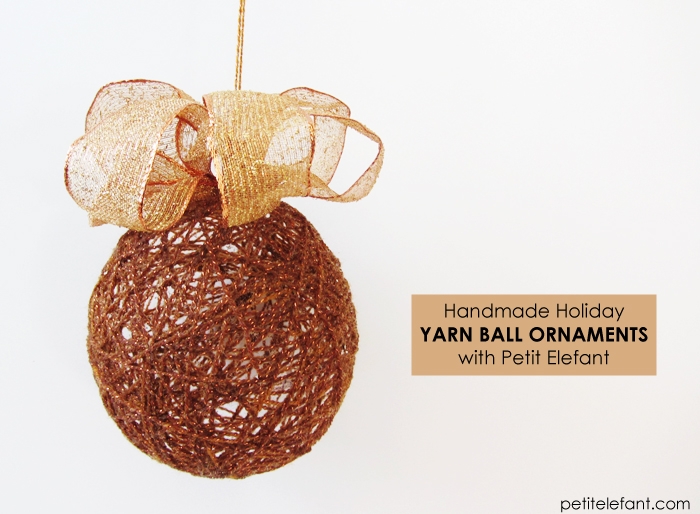 Yarn Letters
Yarn Ball Bookmarks