Due to the many lockdowns and quarantines that came along with the infamous Covid-19 pandemic, most of us took up baking to pass the time and to improve our skills in the kitchen. We've learned how to roast meat to perfection, bake cakes and cookies, and make our favorite smoothies on almost a daily basis. Because of that, we forgot to pay attention to what's really important – health. So we turned the occasional desserts into an everyday consumption.
The hard truth is that we all want a dessert after every good meal. Today, when everyone is trying to be fit and live a healthy life as opposed to some of us couch potatoes, desserts are becoming something forbidden. They are always a challenge for those who are looking to control fat and calories. But, just because you're trying to eat healthier doesn't mean that you can't have any kind of dessert. You can still afford to indulge your sweet tooth from time to time because delicious sweets don't have to be high caloric. And healthy desserts don't necessarily mean bland.
In this article, we have picked the top 10 low-fat desserts that will satisfy your sweet cravings.
So, check out these recipes, roll up your sleeves, and enjoy your new healthy dessert without feeling guilty!
Flourless Healthy Peanut Butter Oatmeal Cookies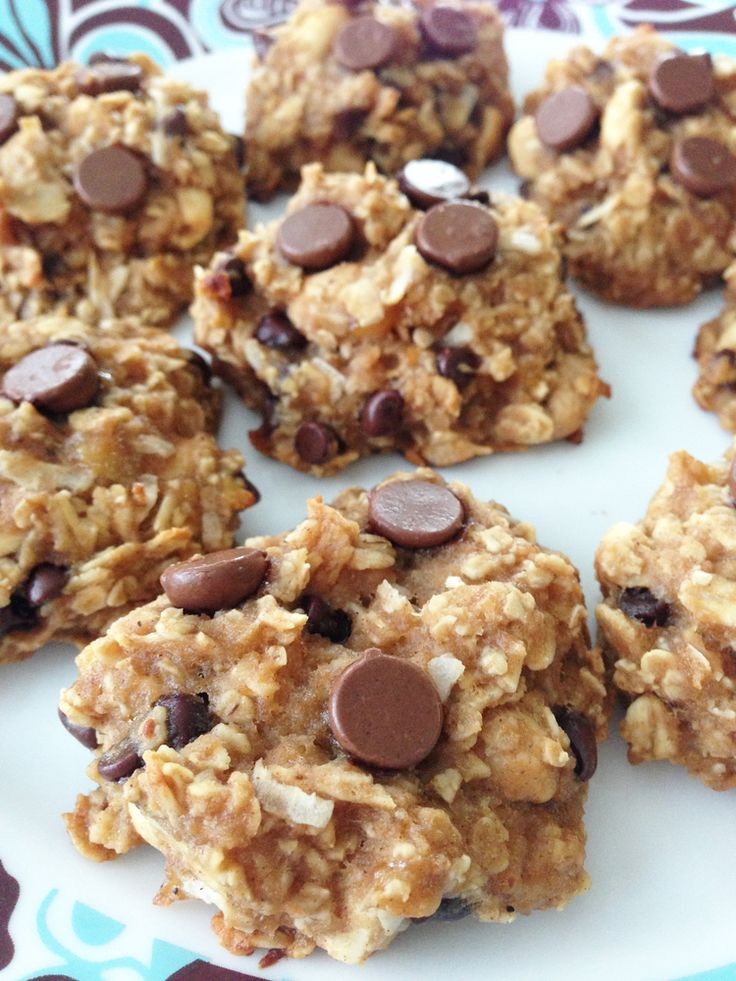 Cookies we can freely indulge in guilt-free? Don't mind if we do! Since these cookies are 100% healthy, eating them will not only make you gain weight but also speed up your metabolism, which will eventually lead to losing weight. Not the most important thing here, but if it happens, all the better. One effortless beach body coming your way!
Skinny Frozen Peanut Butter Pie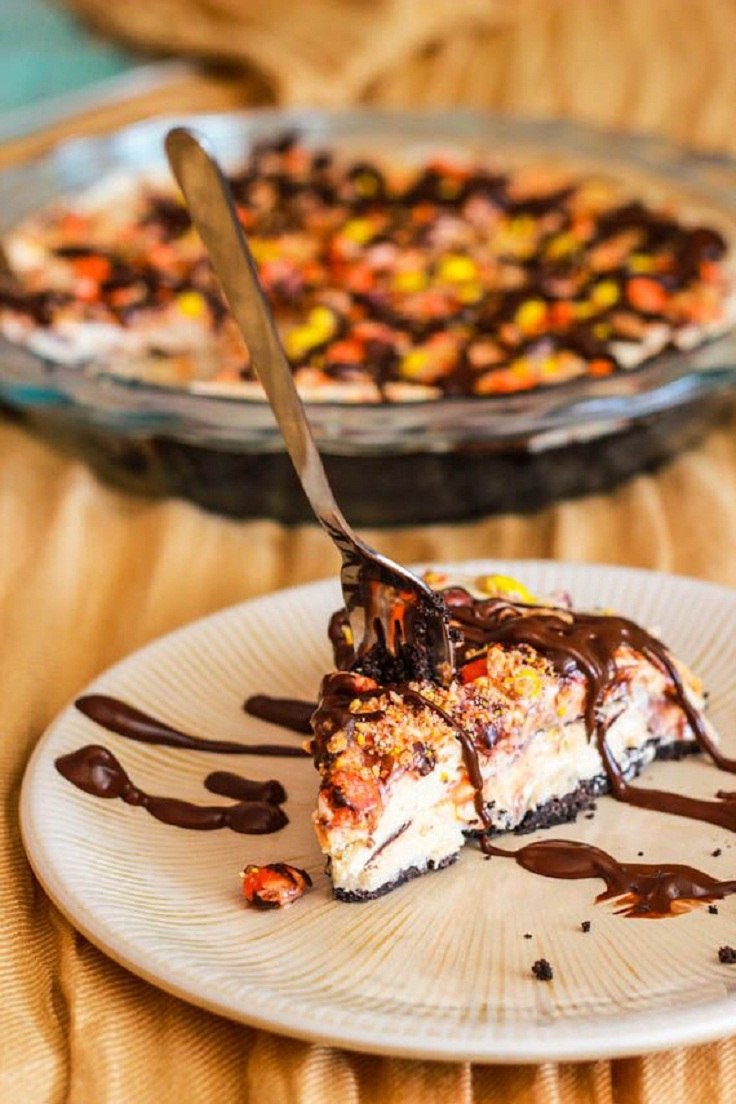 You better prepare your forks because what you see before you is the ticket to a guilt-free dessert. It's creamy, crunchy, and outright irresistible. Check out the recipe to see what this healthy pie is made of and get to tasting!
No-Bake Energy Bars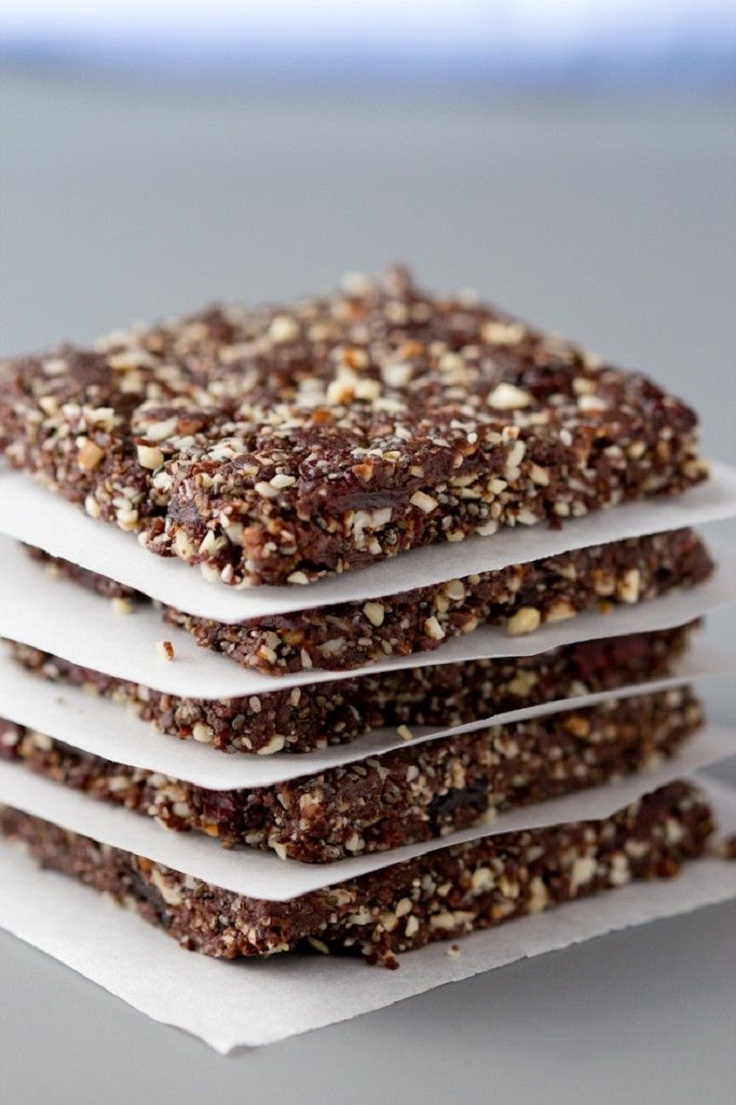 Another healthy dessert that will make an excellent pre or post-workout snack is these energy bars. Its healthy properties will make sure you stay in your best shape and keep you full until dinnertime. Make a whole bunch of them and have them anytime you want. Now that's a sentence you never thought would apply to desserts.
Healthy Ice Cream Sandwich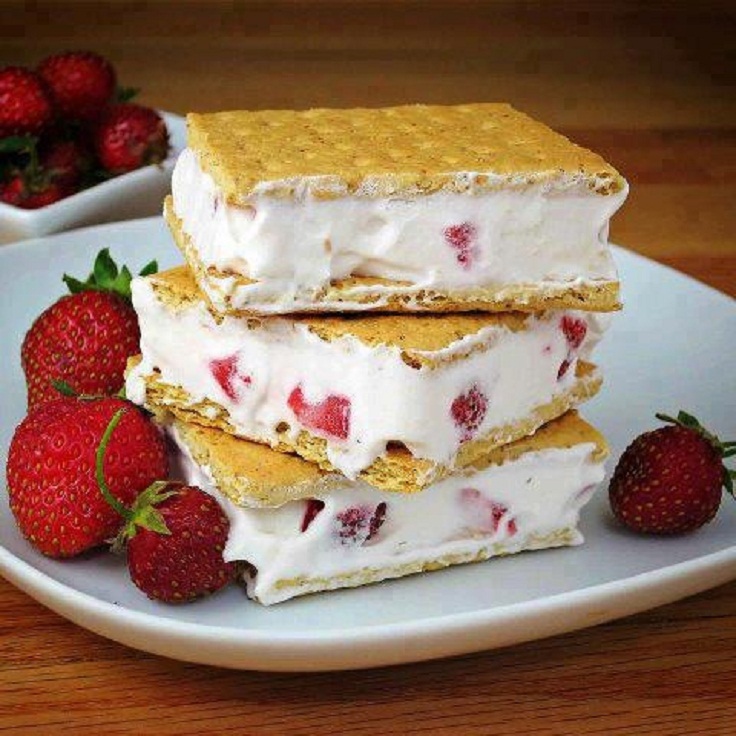 In whatever form they may come, sandwiches are always a welcoming food choice for the day. Joey Tribbiani can second this. If you enjoyed one of the chicken sandwiches we recommended in a previous article, we suggest making this one as a dessert that will perfectly complement your delicious lunch. Plus, it's super healthy, so there's no guilt if you have two of them (or maybe, even three).
Peanut Butter Breakfast Cookies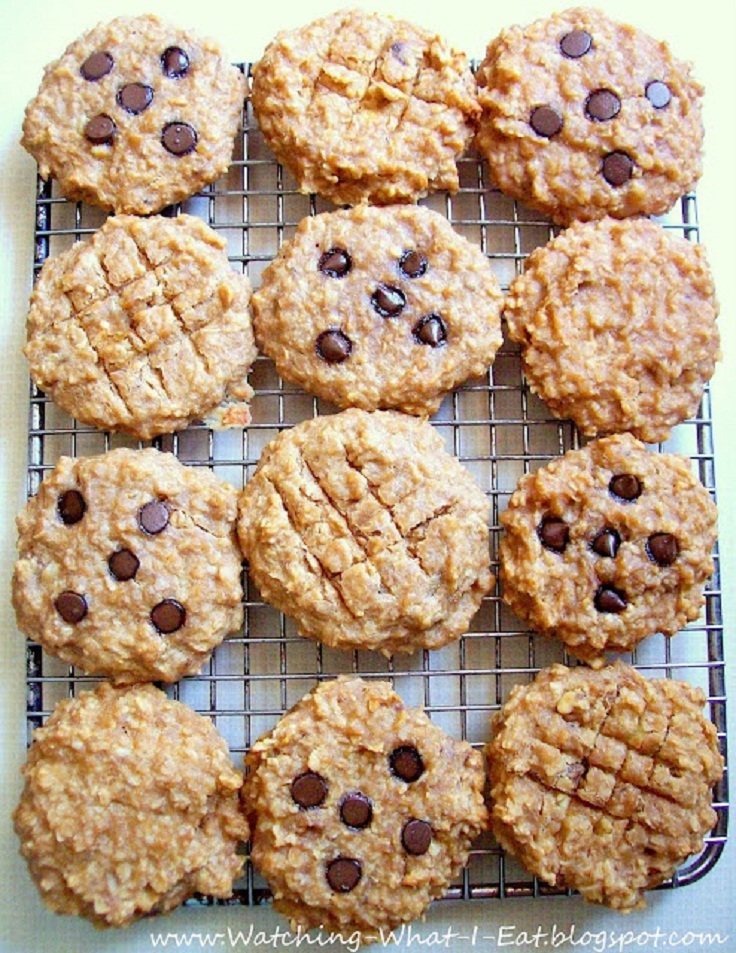 One of our greatest childhood wishes has just come true – having cookies for breakfast! Now we have no reason to refrain from eating these delicious cookies for breakfast, and about a million healthy reasons why we should. If this was enough to convince you, then it's time to head over to the kitchen and awaken your inner kid.
Healthy and Light Berry Dessert Pizza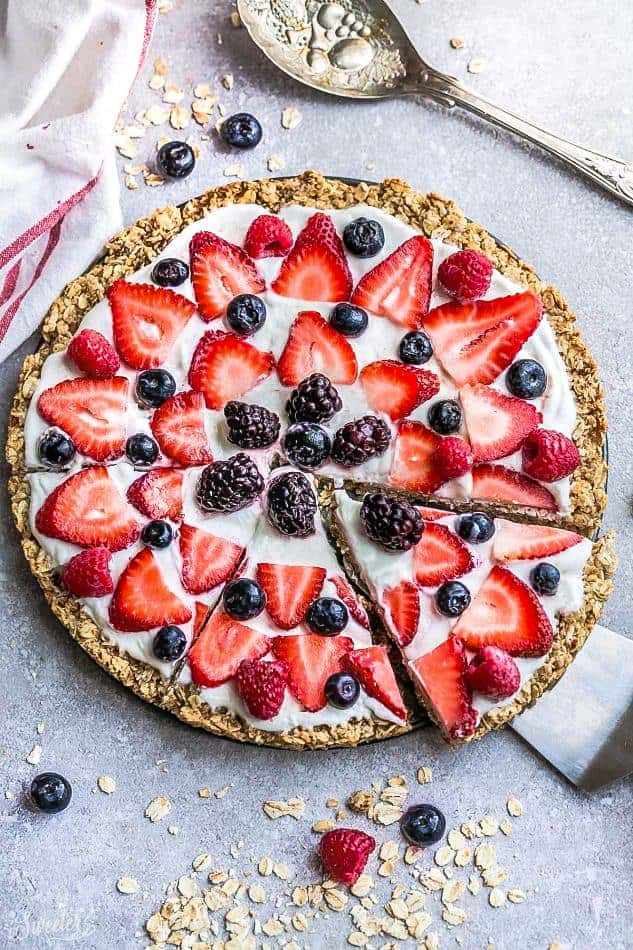 Pineapple pizza may be considered a sin by many people, but we wouldn't say the same thing about this one. You can call it a berry pie if that makes you feel better about pizzas. Just check out the recipe and give it a shot. After all, chances exist to be given, right?
Banana Oatmeal Cookies with Chocolate Chips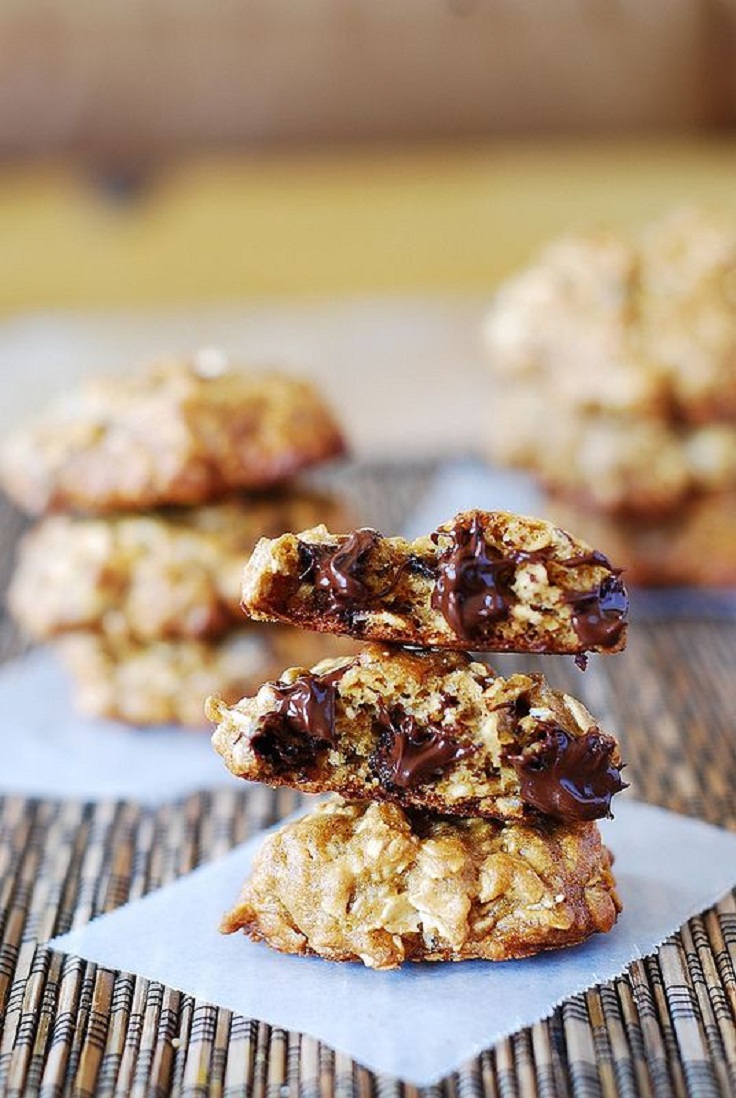 Here we have another healthy cookie recipe that is just as delicious as the peanut butter one. If you're someone who enjoys oatmeal with bananas in the morning, why don't you make a slight change in your breakfast routine and make it into cookies? Click on the recipe to see what else is inside them and watch as your breakfast menu expands.
Strawberry Oatmeal Crumb Bars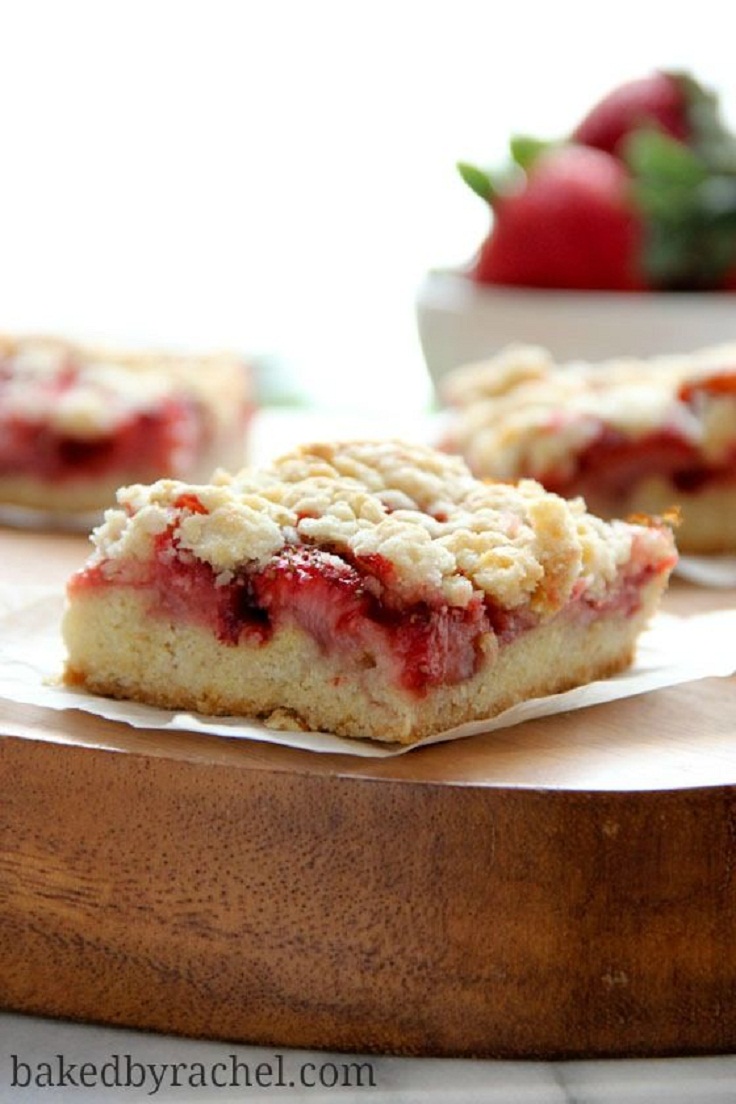 Summer is here, and we all know what's up – Strawberry Summer is on! It's time to take advantage of this amazing fruit this season and use it in making juices, smoothies, and even healthy recipes, like this one! See how it's made and be ready to be amazed at how something so healthy could taste so delicious.
Skinny Chocolate Cheesecake Cupcakes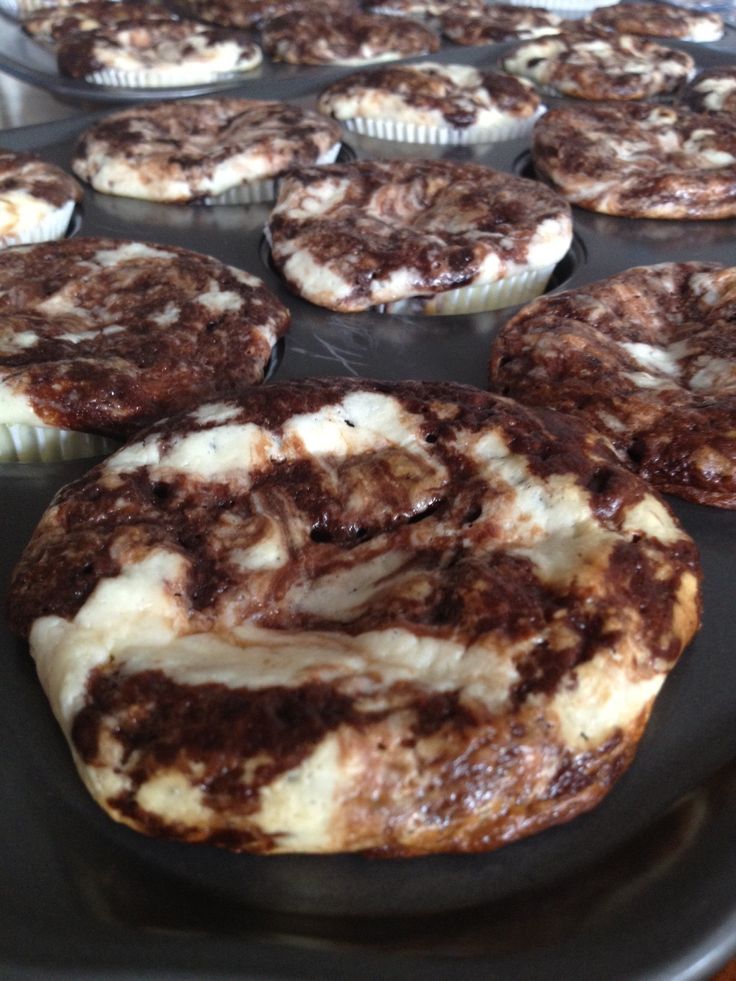 If you're someone who loves cheesecake, you know that it never disappoints. Ever! Not even this time, when you get to taste what a healthy chocolate cupcake tastes like. It will be the creamiest thing you've ever tasted, and hey, it may even be creamier than the one Rachel, Chandler, and eventually, Joey, couldn't stop eating in the show we know and love, Friends.
Skinny Pumpkin Pie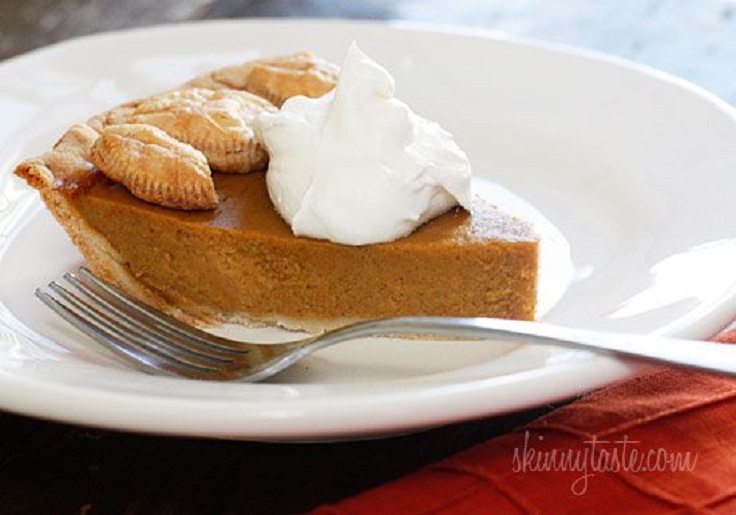 And finally, what's a healthy dessert menu without a creamy pumpkin pie? The pumpkin itself is healthy, so there's no question of whether you'll feel any guilt while eating this amazing dessert. It will be perfect for when summer ends and fall starts rolling around. Click on the recipe to see how you can make it and wait patiently until you can make it.
That's it for today's article on Top 10 Low Fat Dessert Ideas. We hope you loved them just as much as we did and that you can't wait to try some of them. If so, let us know in the comments below. Until next time, happy snacking!