Is there a better way to celebrate a marriage than a romantic journey with your loved one that will stay in your memory as the most wonderful days of your life?
Even 50 years later, it will still melt your heart every single time you remember it. How does it sound relaxing and spending quality time together in an exotic spot somewhere around the world?
Even if you are not the beach type, there are plenty of other romantic and amazing places you can enjoy. I recommend you this list of 10 destinations that will be perfect for your honeymoon! Which one do you prefer?
Paris, France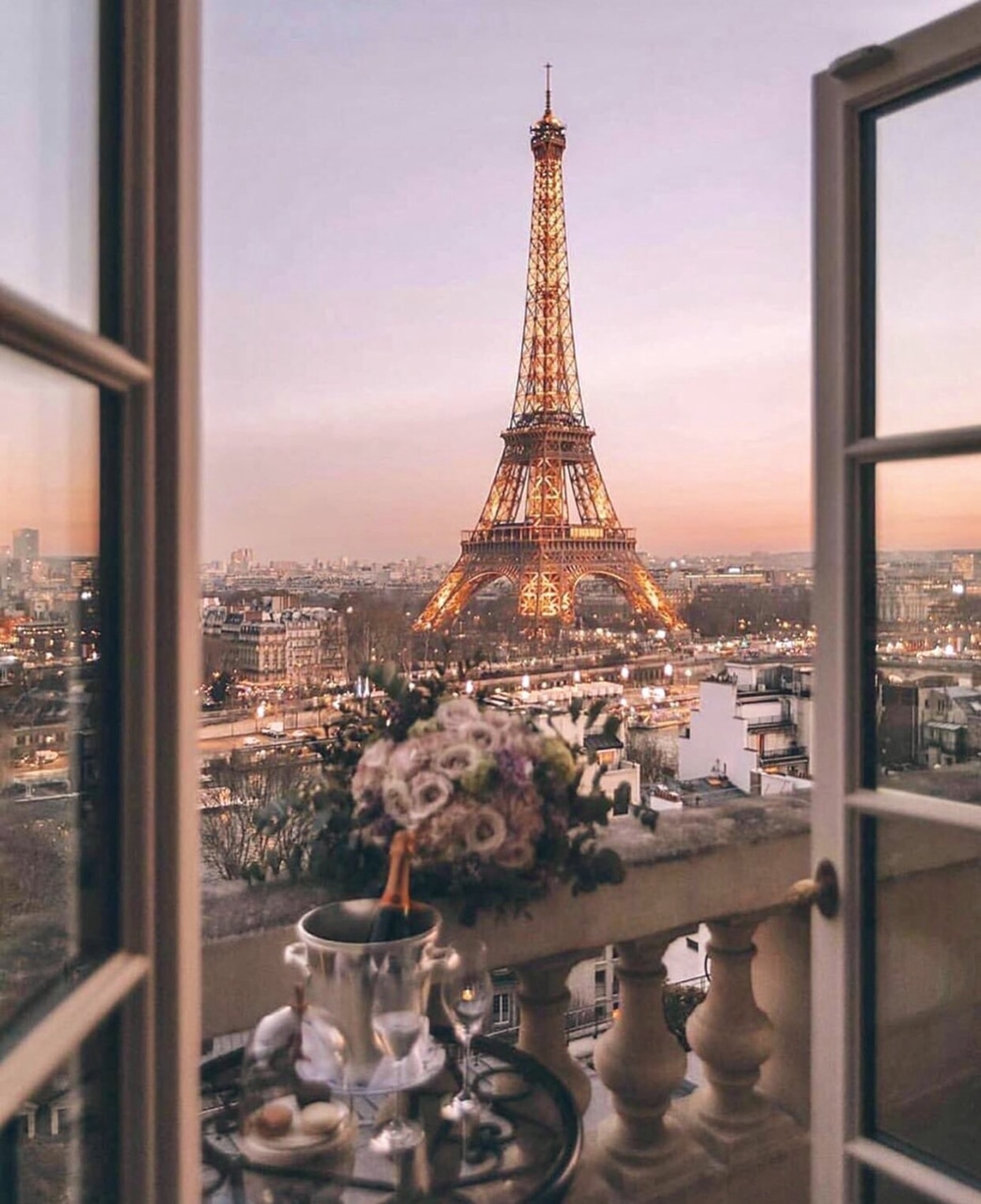 Photo credit to weheartit.com
We know, it is a little bit of a cliche but, if you are after seeking romance in one of the most beautiful and romantic cities on our planet, then Paris can not be within your top 3. Perfect for a 4 – 5 day long weekend, you will find a huge diversity of hotels suiting your needs after the famous "I do". Eiffel Tower (and without forgetting that on the top you can enjoy a glass of champagne while admiring the view), Arc de Triomphe, The Louvre Museum, surely this city is your place to make a lifetime memory last. Grab yourself an in-room dining croissant for breakfast on your terrace overlooking the city's many points of reference, and even get yourselves on a canal boat traveling the Seine River at night with a violinist handing you over brownie points.
Fiji Island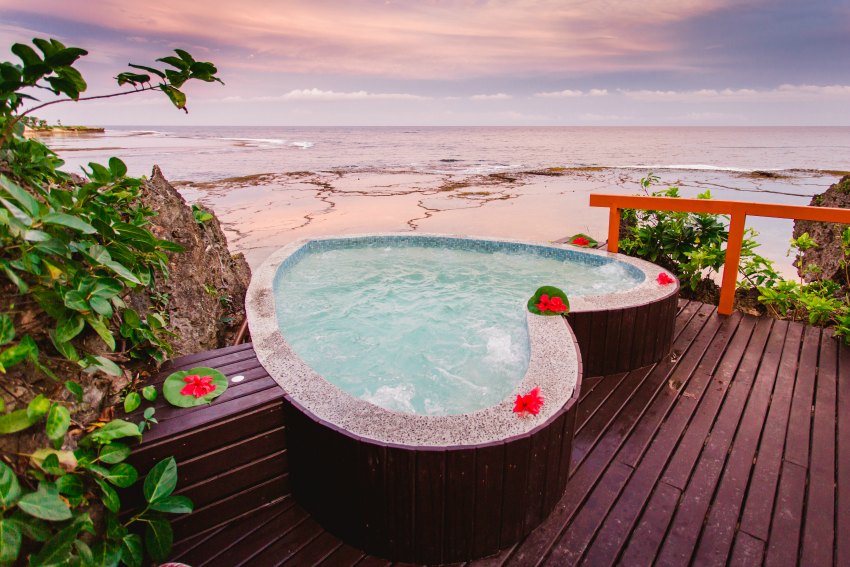 Photo credit to edition.cnn.com
If you are seeking sunshine in one of the 333 different islands across Fiji and seeking underwater fun, then this is your definite lifetime memory wonder. Pure relaxation and the sceneries are breathtakingly beautiful. The white sending beaches and the turquoise waters are never-ending. It's a great place to relax, to be adventurous, and to even get yourself on a yacht. Fancy yourselves a bit of a pair of fishing gurus? Yes, possible. Fiji has a never-ending offering whether you wish to admire the island lying on the island, or are both adrenaline seekers.
Hawaii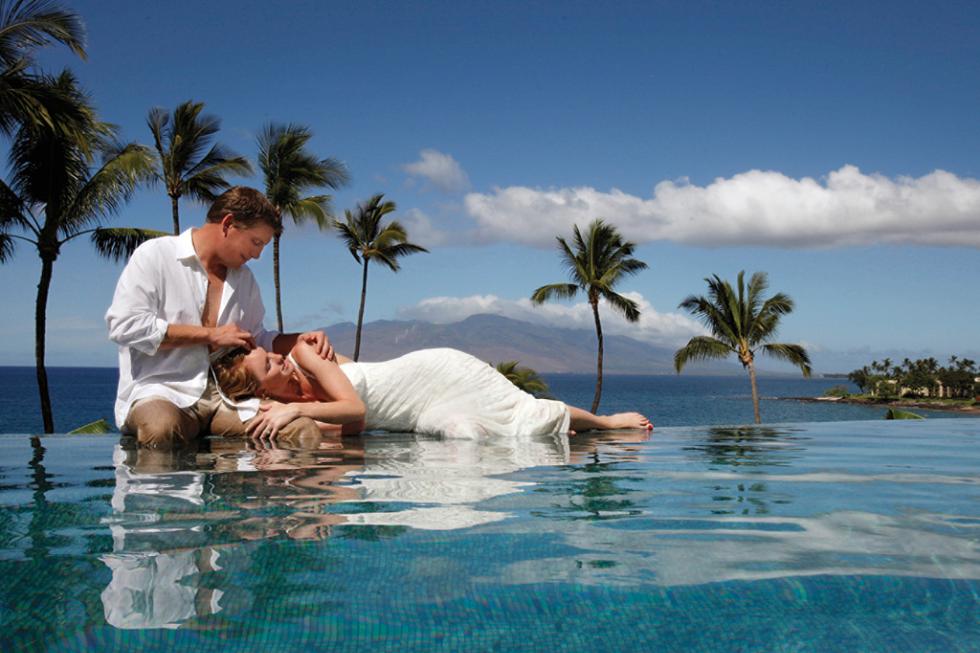 Photo credit to frommers.com
Infinite palm-lined beaches. 8 islands to choose from. Crystal clear blue waters. And without forgetting, some of the most luxurious and beautiful hotels and resorts in the world. No expense was left out over most of the islands. Hawaii has really gone a step or two ahead of the competition by offering pure, real luxury. The service generally is great and you'll enjoy the food there if you're a bit of a food expert and not afraid of trying new things. Spas are included in most resorts with infinity pools always awaiting you in very secluded areas.
Chiang Mai Yii Peng Festival, Thailand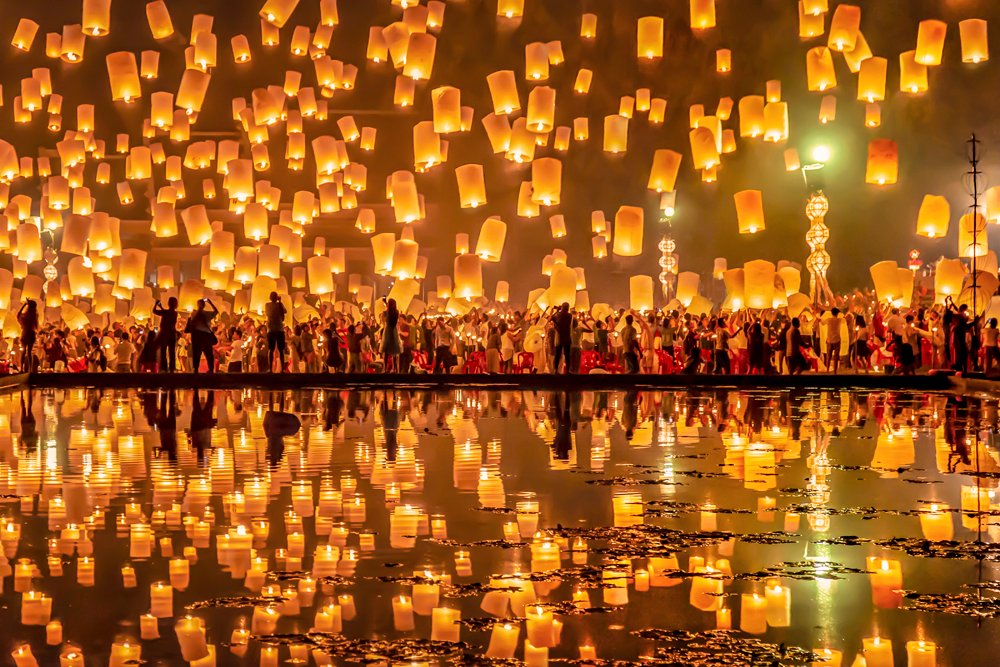 Photo by abouther.com
Pictures often speak louder than words. The festival of lanterns surely gives you the feeling of past history still celebrated each year. As long as you are planning a trip within November month you will be fortunate enough to admire these lanterns going up brightening the sky and confusing themselves with the stars. It's a very special moment and perfects to wish both of you a prosperous new year filled with good fortune. After all, good fortune with your lifelong partner is the only thing we seek. Your time will also be spent around Thai dance shows and delicious food all around. It isn't your traditional honeymoon, but for many, this is what we seek.
Cinque Terre, Italy
Photo credit to youramazingplaces.com
Without a doubt Italy's most colorful, historical "Italian Riviera" coastlines. This is as remote as it gets with the feeling of not being overcrowded by too many tourists and making this place intact and beautiful. If you are not seeking white sandy beaches but opt for culture and some walks around the town, and go no further. Beautiful sunsets, terrific food, a lovely bottle during the most alluring of sunsets in a city that bathes in history. Boat trips, national parks, a little hiking while indulging in between sightseeing to include an 11th-century old castle…these are a few to mention things both of you can do. Pack your hiking boots.
Colombia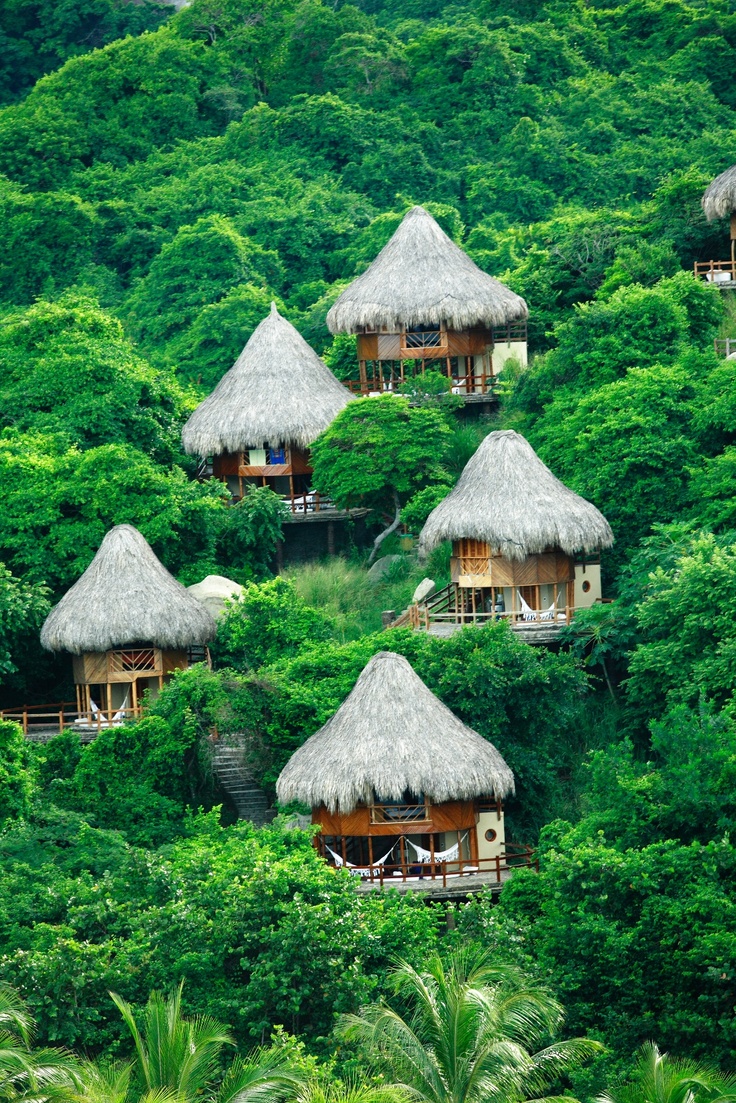 Photo credit to pinterest.com.au
Colombia has so much to offer; it is so unfortunate that we do not hear enough about it. Whether you're into, hiking the hot Savana plains, wishfully wanting white sandy Caribbean beaches or to visit rainforests, this is the area to be in the world for your once in a lifetime occasion. Masses of breathtaking places are on tap. Literally. There is so much to do. Even your very own Tatacoa desert for those seeking an unusual setting and a sky filled with stars at night without any of the pollution hiding the peaceful beauty above us all. A truly romantic choice.
Underwater Restaurant, Maldives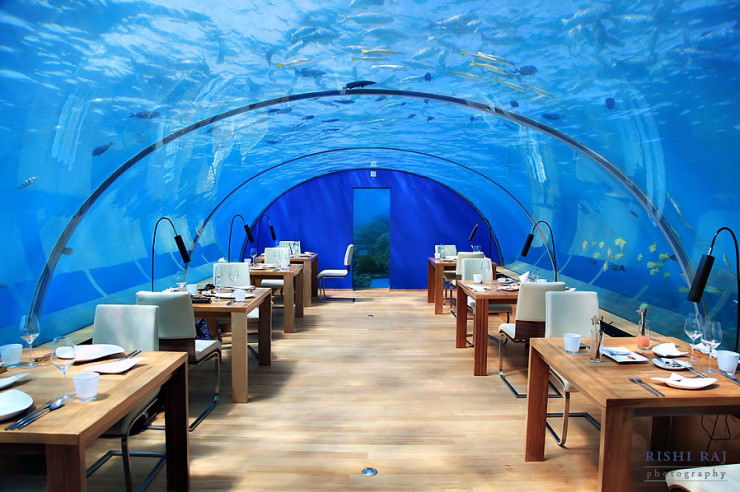 Photo credit to pandotrip.com
Ever wanted your very own private apartment floating on the water, the Maldives gives you this opportunity. You always wanted to wake up and dive into the water straight from the bedroom? Again, it is possible. The Maldives has too many islands to name but is a pure gem for a romantic time to never forget. It surely must be the planet's way to say, yes, life is beautiful, and look what I created. The blue waters are stunning and why not dive into its pristine clarity seeking the most beautiful coral the sea has to offer. Fresh seafood, beautiful sunsets, crystal white beaches alongside a cocktail or two, and forging many beautiful memories. The tough choice? Choosing from the hundredths of resorts and hotels the islands have to offer.
Beach Horse Riding, New Zealand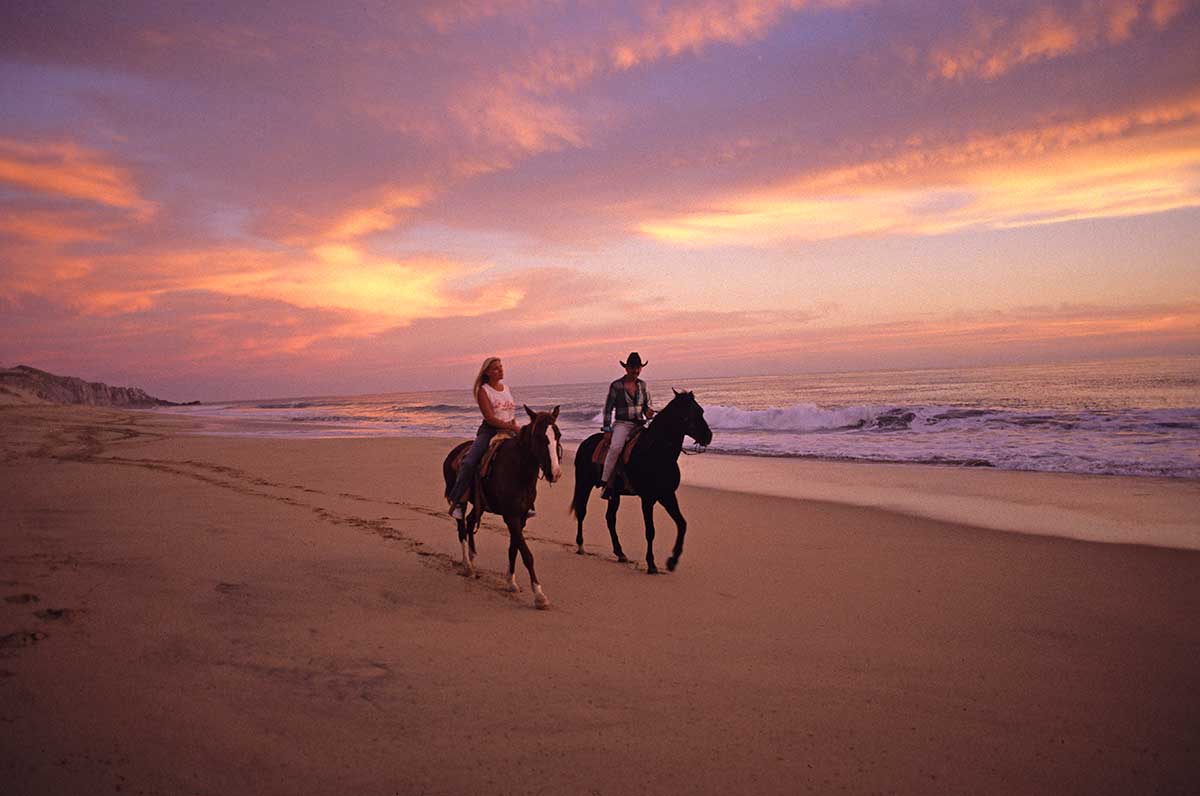 Photo credit to oceanblueworld.com
New Zealand's one major flaw would be that you both might want to go back another 20 times or so to properly see some of the country's unique and incredible landscapes or you might want to put your luggage down for good and stay there. It is so diverse for the most thrill-seeker, newlywed couples that you will want more from it. And chances are, you will. From pristine beaches, city life, hiking, skiing, and snowboarding, or simply all of the above, this is the perfect destination for you both. One of the ultimate must do.
Santorini, Greece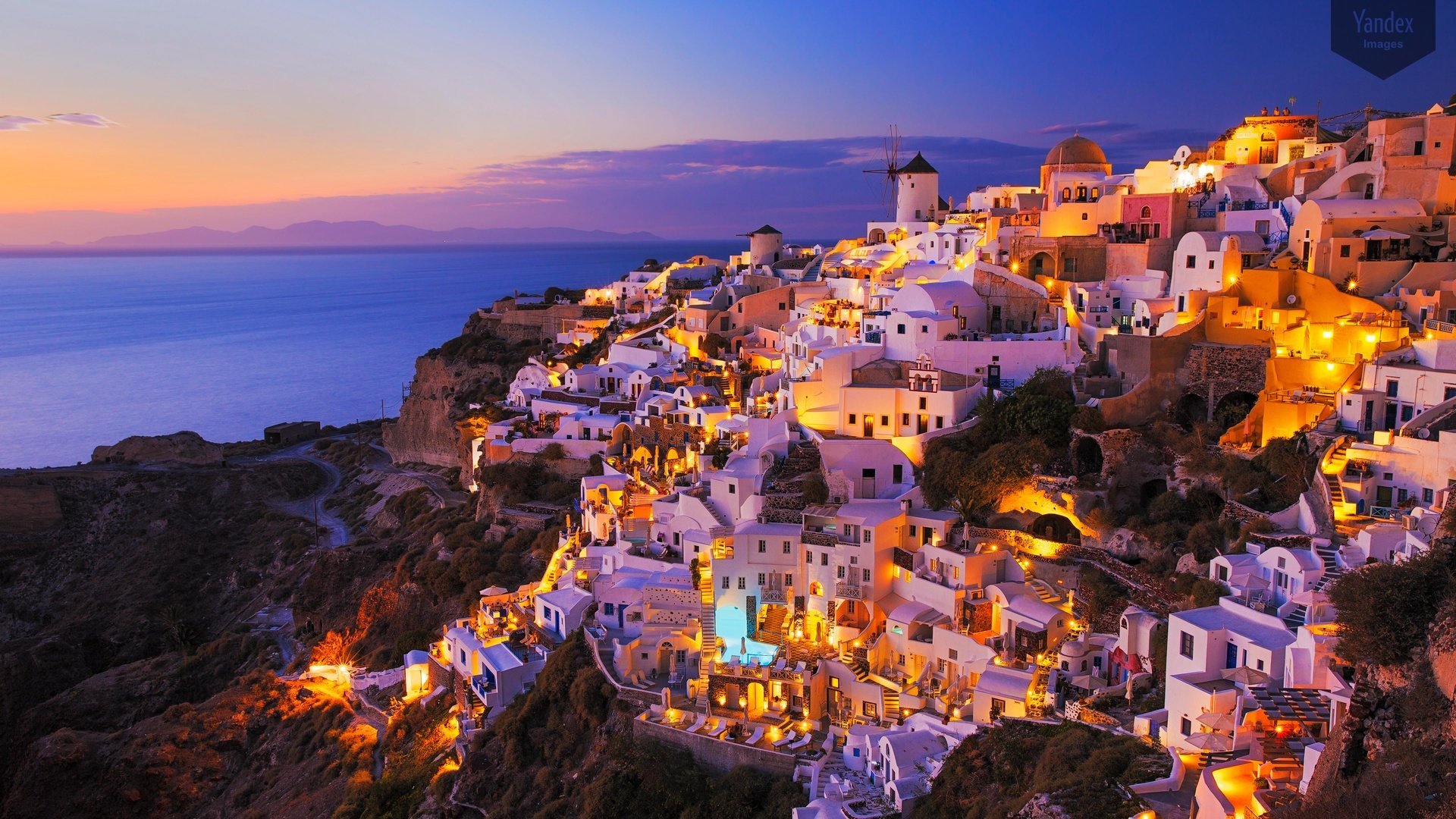 Photo credit to wallhere.com
Many movies took place in this idyllic area. And no wonder why. Many boutique hotels and Spas are available and offer the ultimate luxury in one of the most expensive areas in Greece. But, as newlyweds, this is what dreams are made of. It's one of a lifetime must-do for your occasion that will leave you speechless. It's all about decadence. If this is your thing then look no further. It will have the perfect backdrop for your honeymoon photos and the whitewashed cliff houses will never cease to amaze you in any direction.
Venice, Italy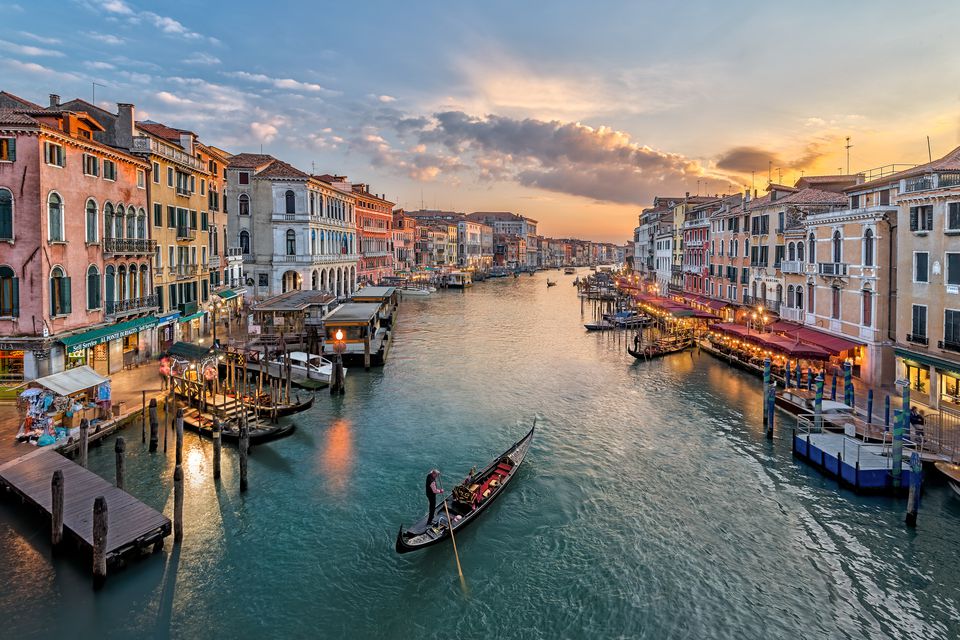 Photo credit to restaurantandcafe.co.nz
We presume that you are already thinking of yourself being on a gondola alongside your perfect other half and the immaculately dressed gondoliers. Therefore you're already sold on the idea. But besides the somewhat cliche thing to do, even if one has to do it in a lifetime, Venice offers so much romance enough to last a very long time. Another city of love with Italian flair. A lot of history lies within the area and if you're seeking to get rich off it then this is your place. A night at the Ballet will concur both your hearts regardless of the language barriers and a romantic candlelight dinner will sure make your choice perfect for one another.