Calm wild beach, clear water, and warm sand – what more do you need for ultimate relaxation? The whisper of the waves will be there to assure you that you don't need music when you are in nature and the warm cuddle of the sun rays will take good care of you.
The cruel reality is that you probably are in front of your computer, smartphone, or your tablet, far away from such places. But these photos below will take you to the most amazing wild yet wonderful beaches. You've already arrived there, haven't you?
Honokalani Beach, Waianapanapa State Park, Maui
Now, this is a super protected and sacred place for the local people of Hawaii boasts wonderful phenomena, being the black sand and black rocks from its cliffs. This has occurred from the natural erosion of the volcanic island, and also, when the hot melting lava hit the cold waters it immediately hardened and thus, shattered into millions of pieces due to the temperature difference.  The limited resources of the beautiful black sandy stone are illegal to take home with you, but photography is still permitted so go ahead. It really gives you a unique experience creating an almost mystical outlook.
Matira Beach, Bora Bora, French Polynesia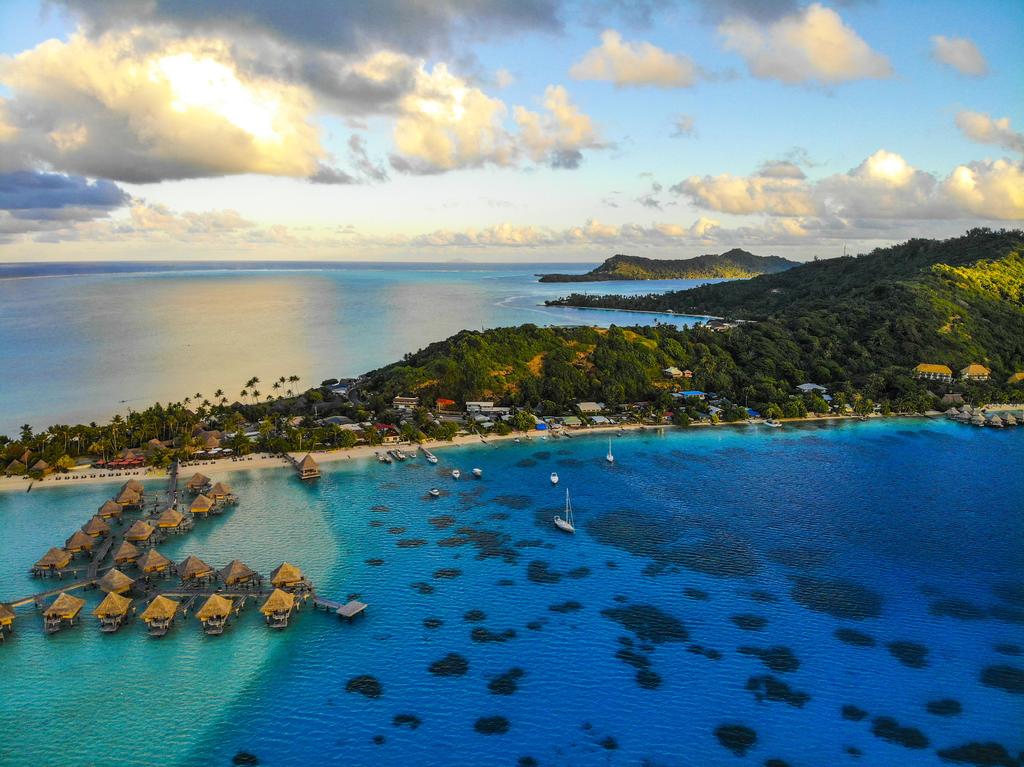 via gites.fr
Ever had a dream about the most beautiful of all seas and beaches? Well, times it by 100. An unbelievable beauty in a setting your jaws would drop on the floor. Here you will find a mile of exquisite white sand at the southern tip of the island. There one must expect many 5 star properties, restaurants, bars, and shops. The turquoise waters are made of dreams, the water temperature is inch-perfect and the local people are fabulous.
Sunset Beach, Oahu in Hawaii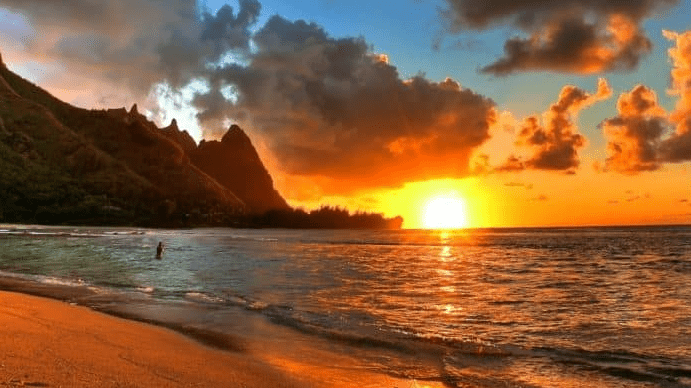 Well, it's all within the name really. We struggle to tell you where there is a better sunset in the world. Write us a comment letting us know we'd love to share ideas! During the season, Sunset Beach transforms itself into the surfer's paradise, offering sensational waves enough to please the most discerned of all surfers. This place is around 39 miles drive to the renowned Waikiki. One main reason for the most outrageously pretty sunsets around, is due to the volcanic dust and vog, especially ever since the Kilauea volcano erupts continuously since 1983.
The Baths, Virgin Gorda, the British Virgin Islands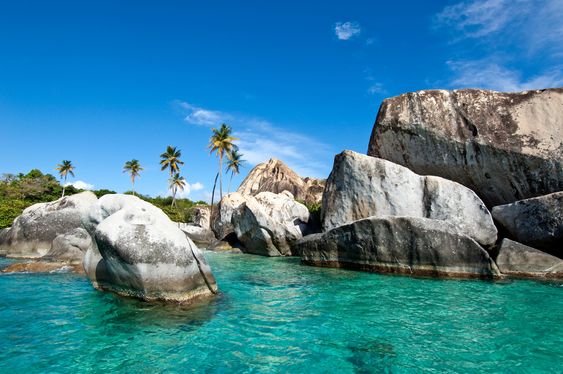 via pinterest.fr
The Baths is a collection of massive, mammoth-like granite boulders as large as 40 feet or so in diameter, with thin, white sand beaches and highly secretive rock pools. It is a geological wonder composed of awe-inspiring granite boulders, which form sheltered sea pools on the beach's edge. Virgin Gorda island is located around 130 kilometers away from Puerto Rico so if you are living nearby, you are crazy lucky and this has to be a must-visit destination. There you will find Devil's Bay, a long stretch of crystal clear waters exuding in charm and wonder.
Unawatuna, Sri Lanka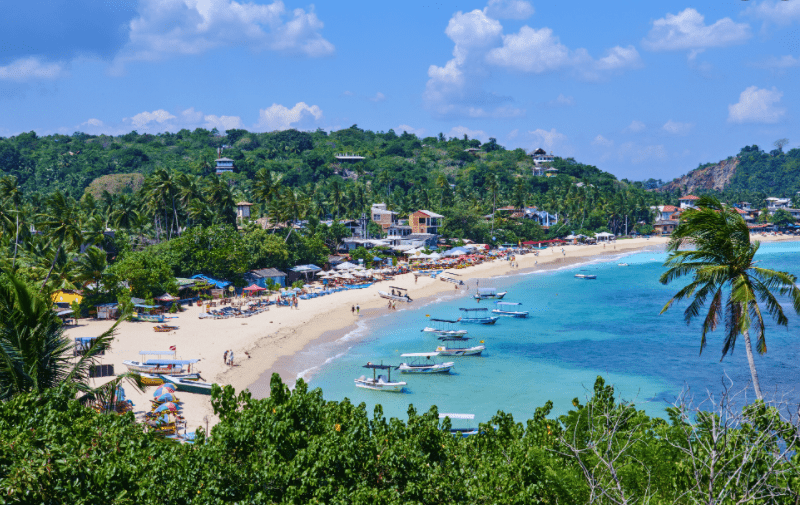 via tripsavvy.com
This beach area would not go out of place if it were in either Thailand, Bali, and even Cambodia. The many hipster restaurants and bars make this place a paradise for backpackers searching for something different than the household names we all tend to hear about. But why not Sri Lanka? Not only will you find incredible seas for both to relax and surf, but also the nightlife aspect making this the most happening place in the entire country. So yes, highly recommended for those seeking something new and exciting. Not ever forgetting the incredible food aspect!
Horseshoe Bay, Bermuda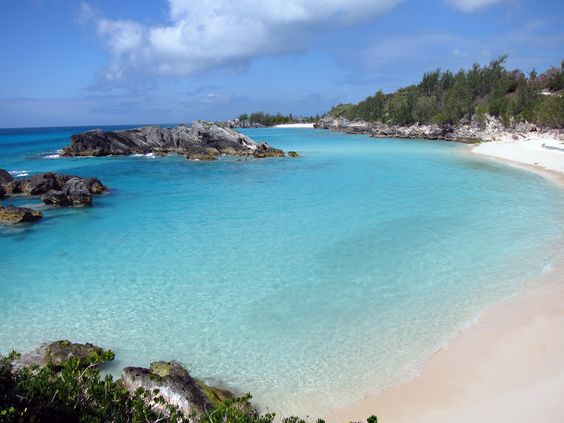 via beachlifelove4ever.wordpress.com
Not only a photographer's dream but also perfect for the sunbathing gurus, the swimmers, and snorkelers alike. Horseshoe Bay is one of the most photographed on Instagram beaches on the planet. It could be a mix of the pinkish blush sand, or maybe the turquoise water, then again could be the many caves for the born explorers. The area is very famous and as one would expect, it does get rather busy during peak season. So, try going off-season where you will still get plenty of sunshine, without the overcrowding spoiling the picture-perfect wild beach.
White Beach, Boracay, Philippines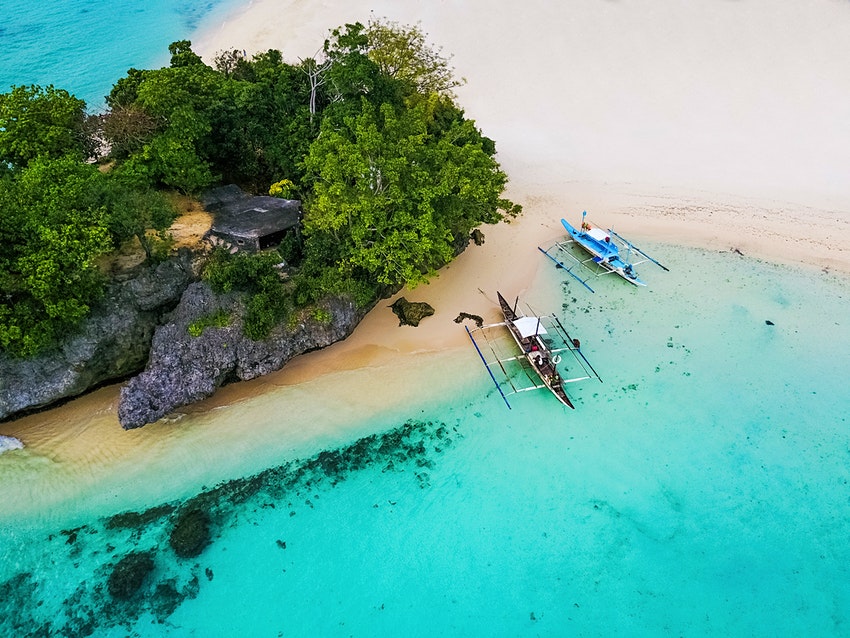 via lonelyplanet.com
This could well be one of the most beautiful islands in the world with a postcard picture-perfect outlook. The pristine white sand from dead corals transforming into pearl white, as in the whitest of whites you've ever experienced, never seen before with your own eyes, the crystal azure waters, and the indefinite palm tree raw with the most magnificent fauna ever seen. The marine life is in abundance and frankly spectacular, perfect for snorkeling the reefs and diving into the unknown. It does remain one of the best islands in the world and one that deserves to be seen.
Reethi Rah, North Malé Atoll, the Maldives
The Maldives as a destination has made us dream for decades upon decades. It is an experience one must get in a lifetime. We do talk about blue turquoise seas, white sandy beaches, and mini jungles all around with wildlife and well marine life down under, but it is true that North Male Atoll, Reethi Rah does it ever so well like very few others and boasts the largest and biggest of islands. Truly mesmerizing and breathtaking. It is so painful to get to go home as once there, the island naturally adopts you!
Refuge Cove, Wilsons Promontory, Australia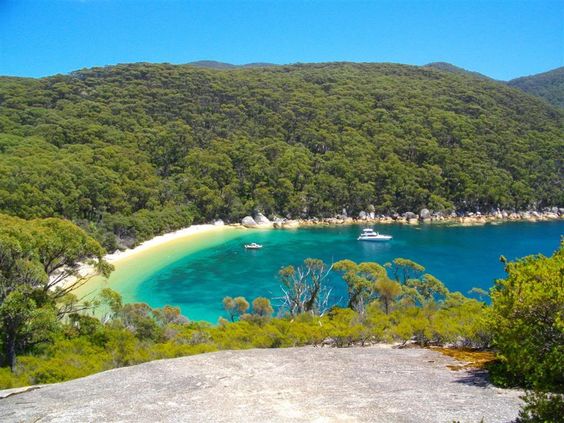 As the name implies, the beach stopover is home to most of the boats wishing to anchor down the night for over 200 years now. It is still in a state of wilderness, which makes it perfect for a barbecue on the beach, and a superb lazy way to spend the entire day doing nothing else but relaxing, eating, drinking, and enjoying the picturesque scenery. Do not expect any five-star treatment, simply a one-of-a-kind experience with a sense of feeling all alone in this mini paradise. The cove is surrounded by steep forested slopes rising to 300 meters above sea level. Impressive.
Butterfly Island, Goa, India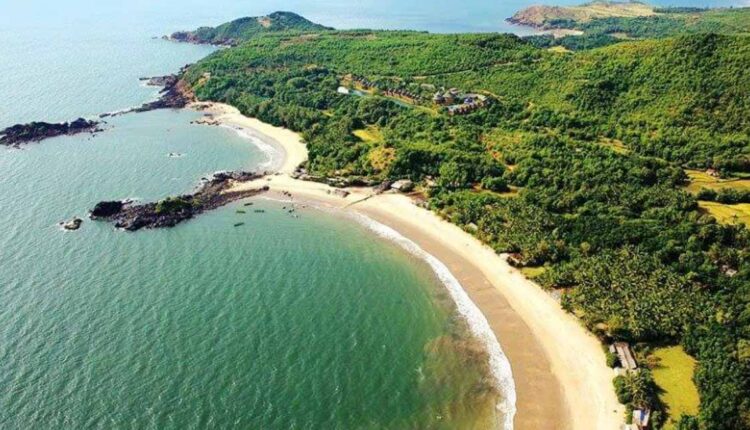 The only way to access this beach is by boat. And this makes it truly and remarkably inhabited feeling like you are the only one left on the planet. You could put on your hiking boots to get there and do it the proper manway, but we'd recommend sticking with the easier, more secured boat option. South of Goalies this unique place and one that will not be duplicated anywhere else within Goa. Terrific for honeymooners that is a break from the norm location without following everyone else footsteps, going to let's say, the Maldives. For the food only it's worth it! Millions of butterflies can be seen surrounding the area, and if you're lucky, you can even catch the sights of dolphins doing their thing.