There's a quote saying, "give a girl the right shoes, and she can conquer the world." We couldn't agree more, except for one thing: it isn't just a pair of shoes, it is definitely more than that! Let's say ten pairs of shoes, and we'll be satisfied! However, every shoe lover knows that it's really hard to stick with the same few pairs of shoes for a longer time.
There will always be some pair to catch our eye and take our breath, and the only way to get back to normal is, of course, to buy them. No matter how much and what you buy, there are few shoes you need to have. Classy, casual, cute, you name it. Check out the ten must-haves we picked, and let us know if you agree!
1. Classic Black Pumps
Simple and black, these high heels are simply a must because they are perfect for any occasion. High heels can be great footwear for parties and other special occasions, but they can also fit in the street style as well – Australian model Miranda Kerr is a real example of that. Of course, the color matters too. Black is always a good idea, and you can combine it with almost any other color. So, when in doubt – always go for black pumps!
2. Ballet Flats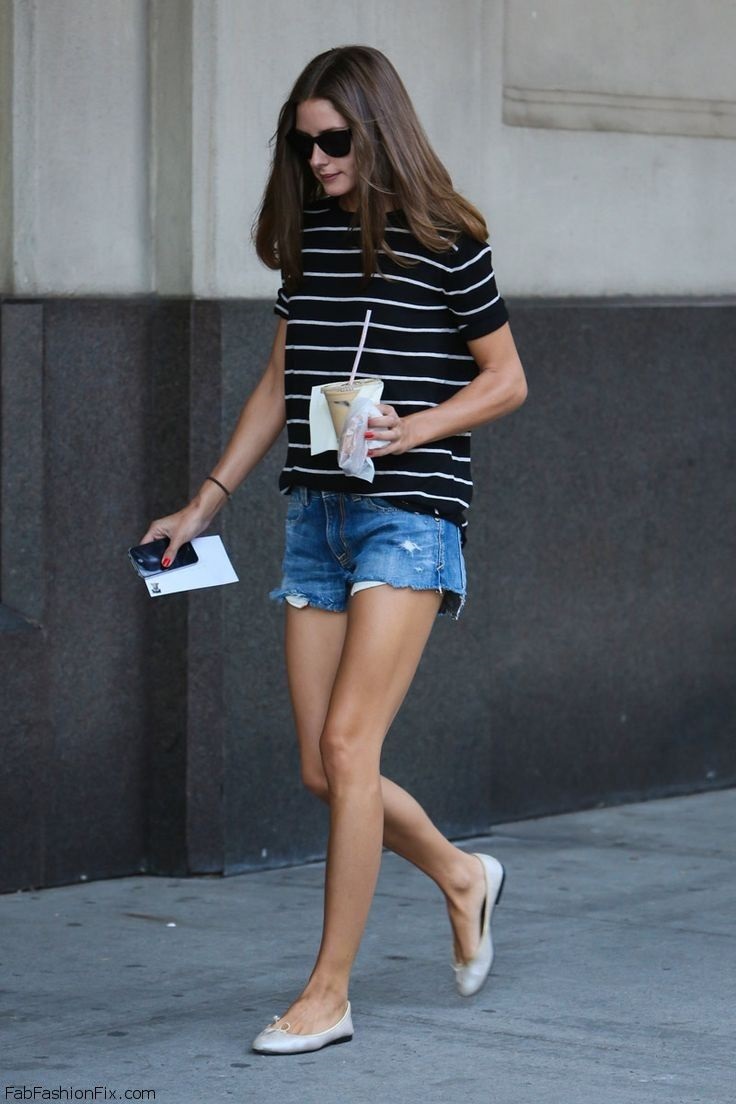 via fabfashionfix.com
Ballet flats can really be a girl's best friend, especially if you spent the whole night on heels. They come in so many colors and different textures, so there is always something for everyone's taste. Ballet flats became really popular in the early 2000s, and we can totally see why. They are comfortable, pretty and can be worn both on special occasions and as part of our everyday style.
3. Sneakers
via teenvogue.com
Wearing sneakers with almost everything is a huge thing going on right now. We all have seen how Adidas Superstar stole the hearts of almost every fashion lover, and we can't blame them for that. But, no matter which brand you choose, having a pair of sneakers is really a must. If you invest in good brands, you can end up with some seriously comfortable sneakers that can last for years, and you won't have to worry about what to wear – they will always be here to save your day.
4. Nude Pumps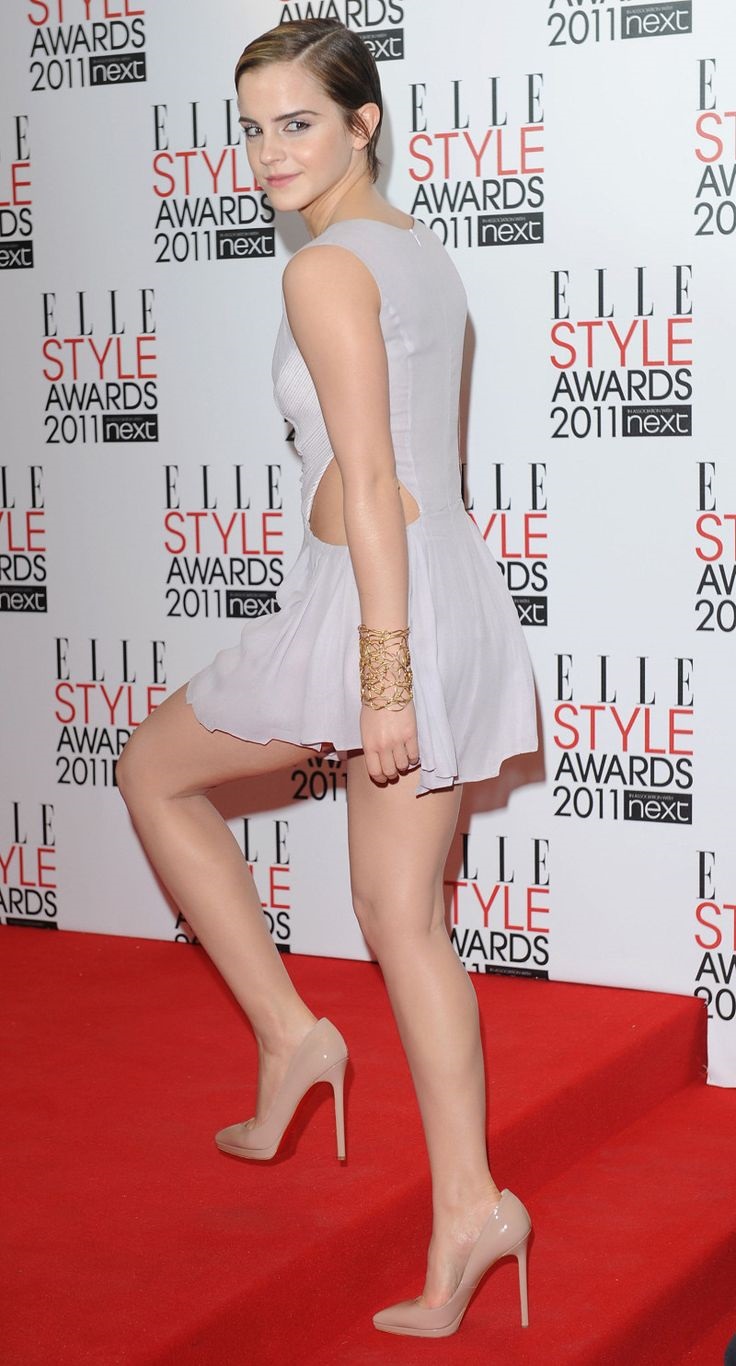 via dailyhottcelebs.tumblr.com
Nude heels are so special exactly because of being nude-colored. They can fit our skin tone quite well, and because of their neutral color, you can combine them with almost any other color – and this can save you from a lot of thinking about what to wear! Always make sure to invest in good brands. You may aren't able to afford Louboutins, but there are, of course, many other alternatives that can serve you well.
5. Ankle Boots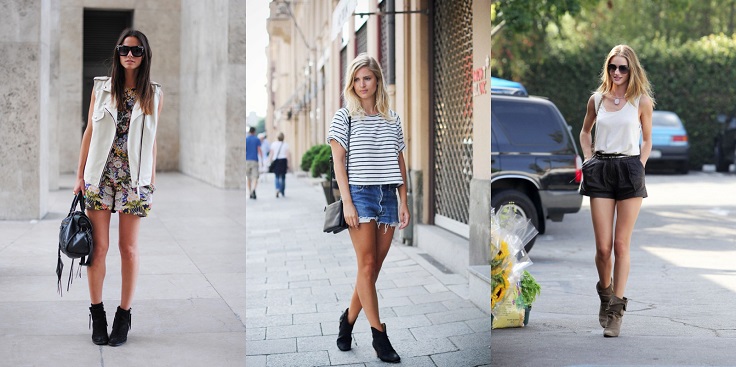 Ankle boots are ideal for autumn when it's neither cold nor warm outside. Of course, there are ankle boots that you can even wear in summer, so that you can check the picture below for some inspiration. Shorts and dresses make a good combination with ankle boots. You can choose boots with different colors and textures, and even different styles. Maybe you prefer more chic and elegant, or maybe you like something more cowboy look alike. Whatever your taste is, the ankle boots market is really huge, so you will be able to find what you need.
6. Knee – High Boots
via anisasojka.com
Talking about boots and not mentioning the importance of knee-high boots is unforgivable! Make sure you have a pair of these in your closet if you haven't got one already. These are the perfect footwear during winter, and especially during snowy or rainy days. Choose flat if you prefer them more, but also consider having heeled boots. They look elegant and sexy, and you can always have them as your special occasion option.
7. Platform Wedges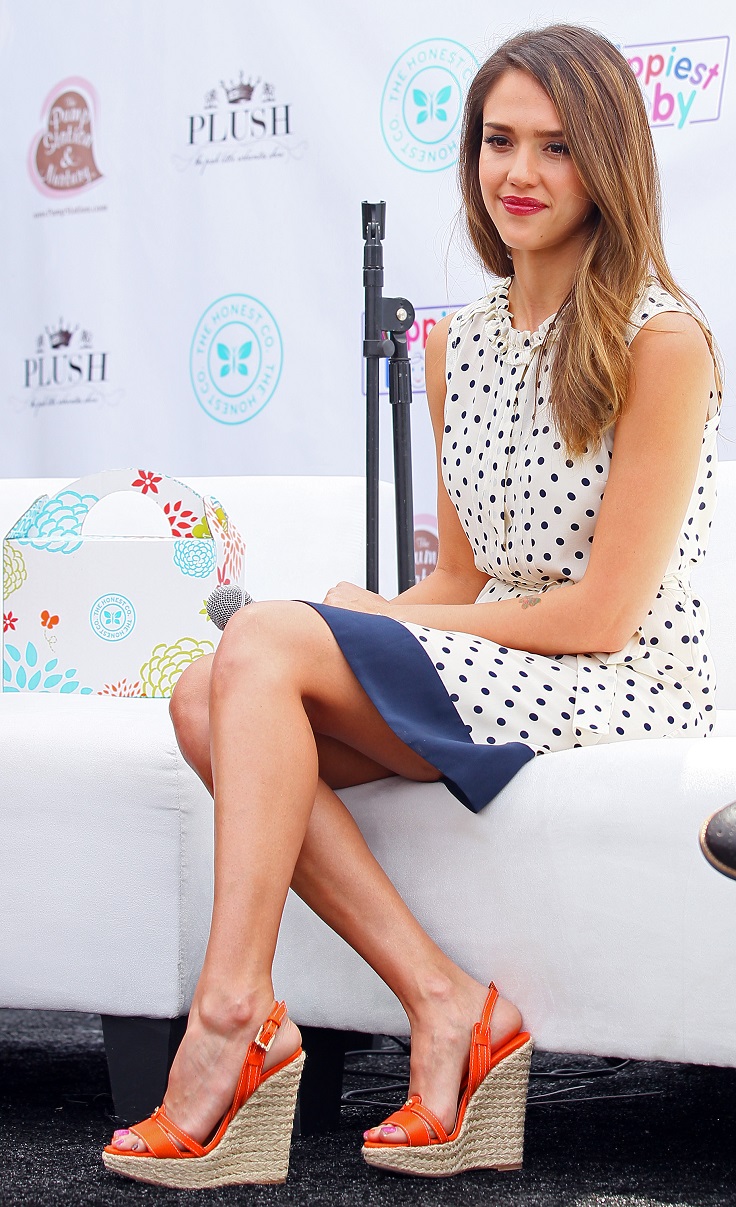 via popsugar.com
What other pair of fancy shoes can remind us more of summer but the platform wedges? We really feel like they're giving some summer vibes! The good thing about these shoes is that they come in really different models, so the only reason why you can't find at least one pair that you will like is probably you not loving these shoes at all! However, with summer on its way, check out your local shoe stores and look after platform wedges; maybe you find your dream shoes!
8. Ankle Strap Heels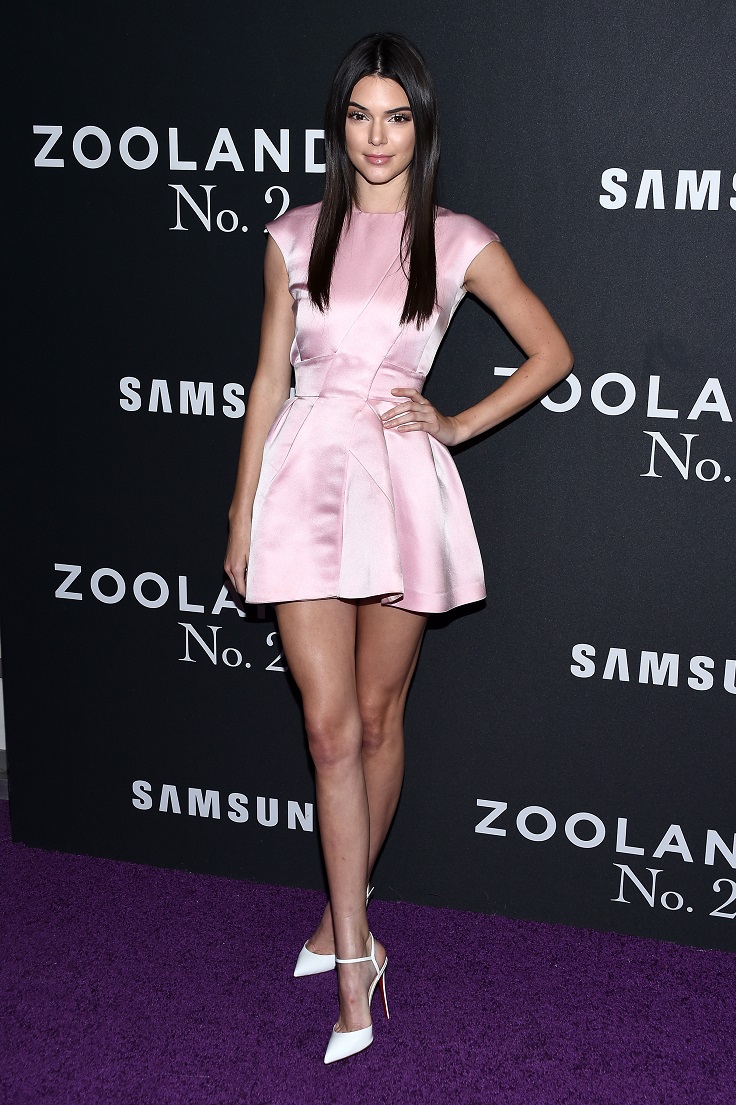 Strap heels are one of the few ways that can make you look more glamorous ASAP. This is what happens when you have heels and straps combined! They won't have to be as high as Kendal Jenner's Louboutins (or they don't even have to be Louboutins!), but you will be able to find something that will suit your taste. Choosing neutral, pastel colors can be better because you can combine them more with other colors, but having heels in bold colors can be the perfect footwear and accessory.
9. Flat Sandals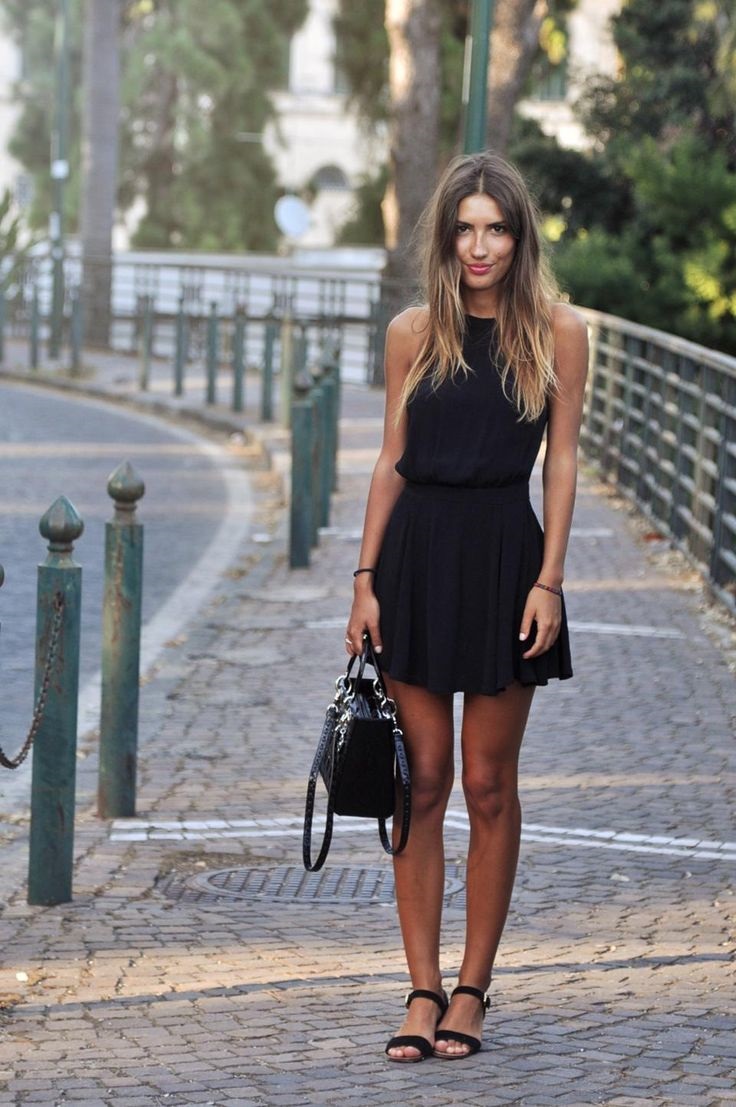 via lookastic.com
Here's another summer footwear suggestion – flat sandals! You can see how well they fit into the street style. Since last summer, lace flat sandals are a huge trend, so you can also try them out. They are really elegant, but casual at the same time, and the most important of all – they can be super comfortable. Wearing these on a busy day won't bother you at all!
10. Lace-Up Heels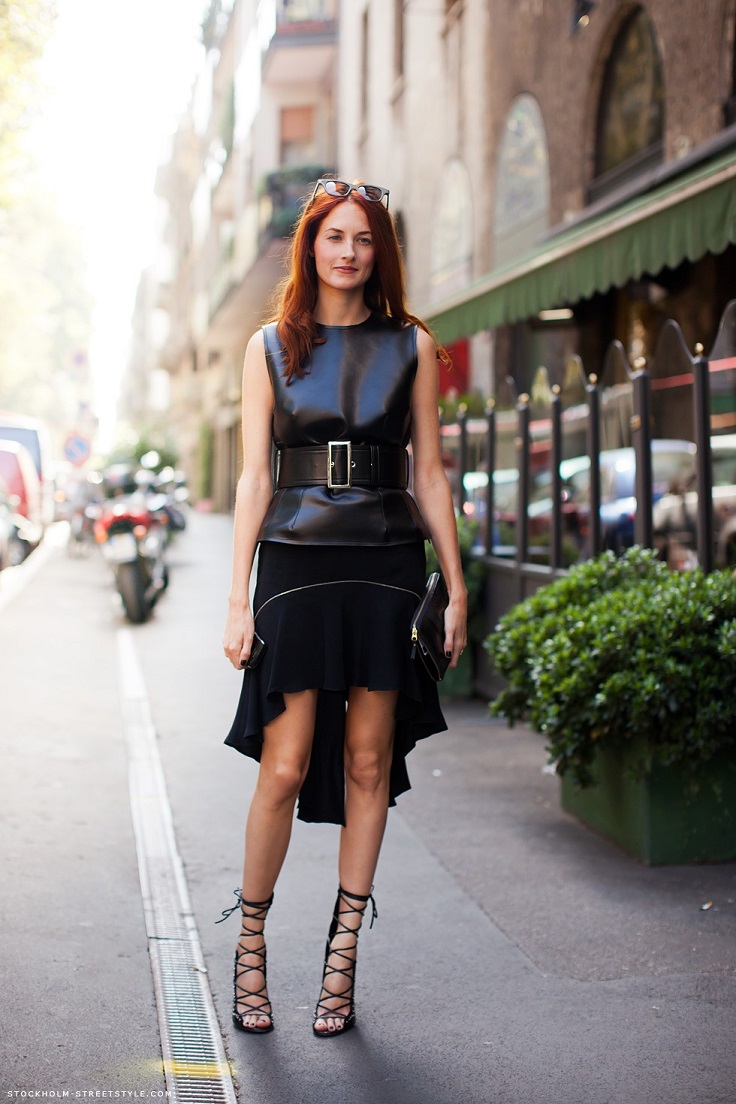 Lace-up heels are one of the – going trends that almost every fashion lover is crazy about, so being the trendy stuff at the moment is why we picked these on our list. It's always cool if you have one pair of heels that is popular at the moment. Lace-up heels come in different colors, textures, and models, so pick the ones you like the most and wear them on your next partying session!