Sometimes you need to get away from the harsh lines and strong looks and go to the smooth side. The smudged look gives a whole new dimension and perspective to the makeup. It makes your eyes look more natural and makes your face fresh and glowing.
If you are trying to figure out which is the best-smudged eyeliner look to try out, we are here to solve that dilemma for you. The Top Inspired team decided to collect the best tutorials about this subject, so you don't need to look everywhere just to find the right one; everything you need is here!
We are sure that one of these 10 steps by step pictorials will be the perfect inspiration for you, and the next time you stand in front of the mirror, you will do that look without hesitation. We are sure that this amazing makeup looks will make your eyes stand out even more and bring out only the best features on your face.
 1. 4-Steps Tutorial

via birchbox.com
This is one of the simplest tutorials out there and has only 4 easy steps. You need to line the lower and the upper lid, and then with a thin brush, only go through the liner.
2. Cotton Swam Smudging

Use a cotton swab instead of a brush, save money and still look fabulous! This look, besides the smudged eyeliner, is great because of the eyeliner in the waterline. It makes the blue eye pop out even more.
3. Orange and Black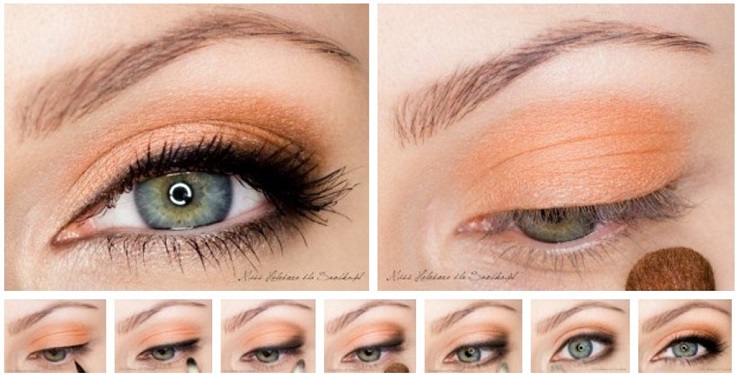 via beauty revealed.ro
Use an orange eye shadow as a base for the smudging, which is a great contrast and a good choice for a day makeup for the ladies that dare more and tend to get out of their comfort zone.
4. Double Winged Smudged Eyeliner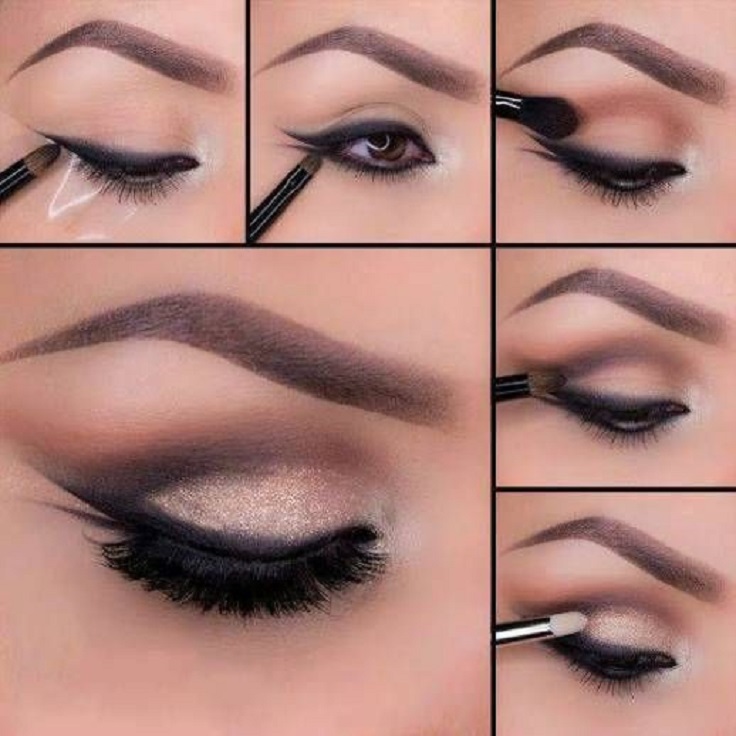 via bodasnovias.com
This is a gorgeous look for some special occasion. To create that perfect line, you can use duct tape, and when you remove it, draw another line that will be following the lower lashes. Blend the creases with dark brown and add some sparkles for the finish.
5. Smudging With Blue Eyeshadow
Draw a thin line with black eyeliner, and over it, start blending with a darker blue eyeshadow, which will give a dimension to your eyes. You don't need to apply anything else on the eyes except a little coat of mascara.
6. Everyday Smudged Look
As you can read, this soft and modern tutorial is great for the ones that have bigger eyes. It shows you that you don't need to use too much product, because it can look unnatural. So, instead of that, over the thin line on the lash line, start blending and smoke it out with a greyish black eyeshadow.
7. Tick Smudged Eyeliner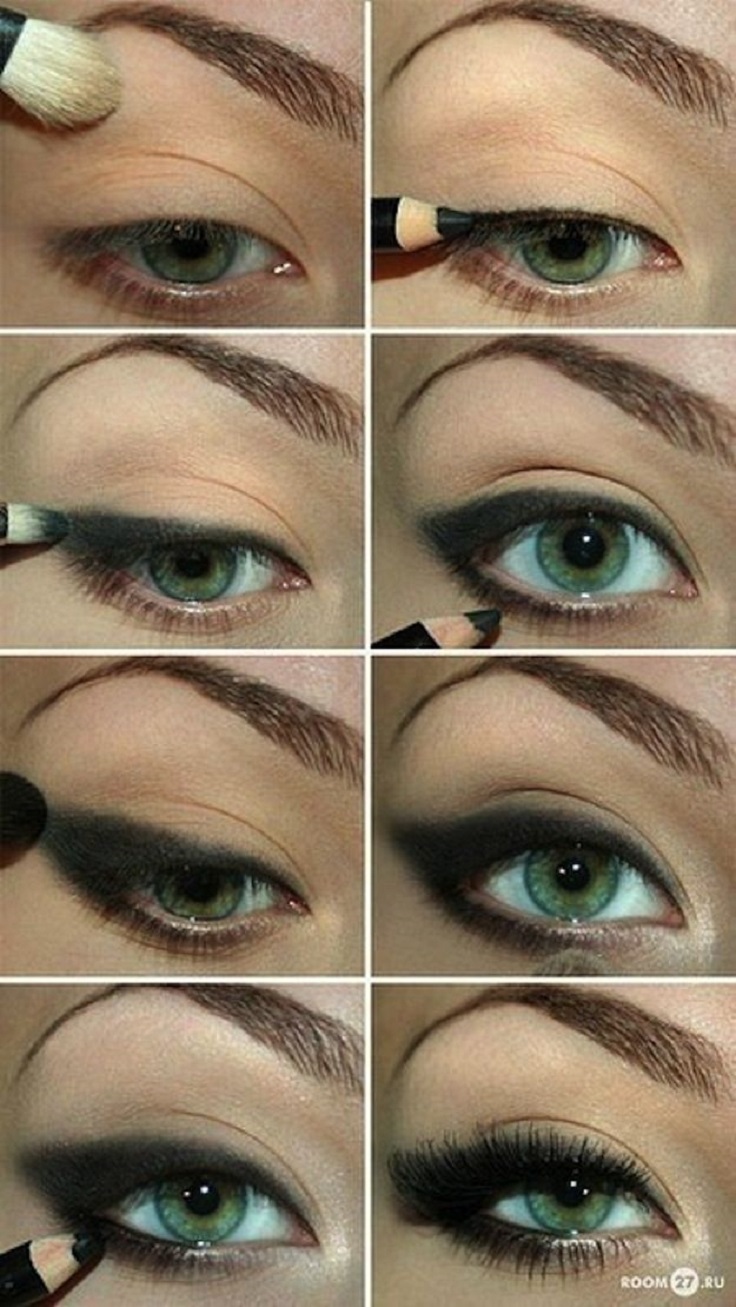 via buzzfeed.com
If you like the bold looks, line your eyes ticker with the liner and make the line even ticker by blending it with a thin eyeshadow brush and black eyeshadow. Create that soft cat eye, and don't forget to line only half of your water line.
8. The Sparkle Smudge

Every girl needs a little sparkles from time to time. To change things a little bit, after applying the black eyeliner, instead of blending and smudging with matte eyeshadow, start applying sparkles, which will freshen up your look.
9. Natural Smudged Look
via theberry.com
Apply the smallest amount you can on your eye, and only on the outer corner. Then gently smudge it so there won't be lines showing. This looks like there was not a trace of eyeliner, but it also opens up the eye seamlessly.
10. Creamy Eye Pencil Smudge
via stureplan.se
The easiest one to smudge by far is the creamy liner, which can be achieved in a matter of seconds. You can smudge with fingers or a small angled brush. Whatever you choose, it will look good.