Thanksgiving is knocking on the door and you don't have an idea what to cook for dessert? We have the answer! If you want to have the perfect Thanksgiving dinner, you should try any of these amazing recipes and you will absolutely love it! Whatever you choose to cook, everybody will absolutely appreciate and like what you've done. Make your friends and family happy and give them the right to truly take pleasure in what they're eating. You can choose from different pies, cakes and different desserts, and everything you make will be absolutely worth trying. Each one of them has its own special taste and they will melt in your mouth. While eating them, you'll get a feeling of sweetness and delight and you'll be satisfied with your own work. Try any of these delicious dessert recipes and decide which one is the tastiest. Enjoy!
Caramel Apple Cheesecake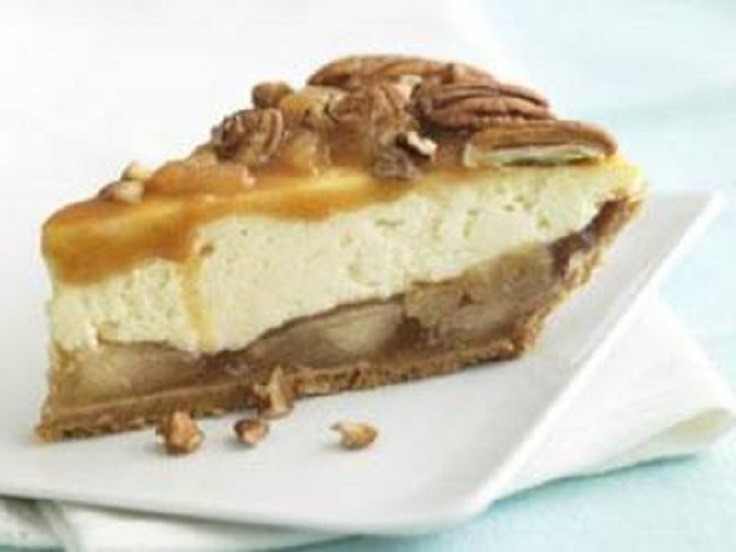 Everyone loves the taste of caramel and will undoubtedly love this cake. Apple and caramel go perfect together. When it comes to cheesecake, nobody can resist the delightful flavor of this amazing dessert. Try this make-ahead recipe and enjoy the deliciousness!
Pumpkin-Chocolate Swirl Cake with Chocolate Ganache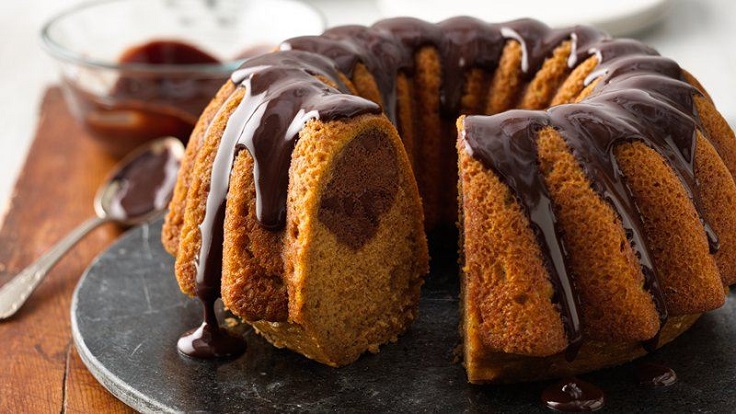 via bettycrocker.com
Not only they look amazing, but they taste amazing too! Swirl cakes make a perfect dessert for any occasion. Everybody likes to have the perfect Thanksgiving day and with this dessert, yours will be perfectly delicious! Enjoy!
Chocolate Pumpkin Cupcakes
via myrecipes.com
Cute and tasty, these cupcakes are perfect for a dessert, especially for Thanksgiving. They're easy to make and absolutely divine. Your family will enjoy every bite from these sweet cupcakes and the dinner will be ideal. Bon appétit!
Brownie cups with Pretzel Crumble, Caramel and Milk Chocolate
via cafezupas.com
Who doesn't like brownies? They have an amazing taste no matter the recipe. But this recipe will give them special deliciousness with a taste of the joy of Thanksgiving. Easily made and it's definitely worth trying them!
Chocolate and Vanilla Marble Cake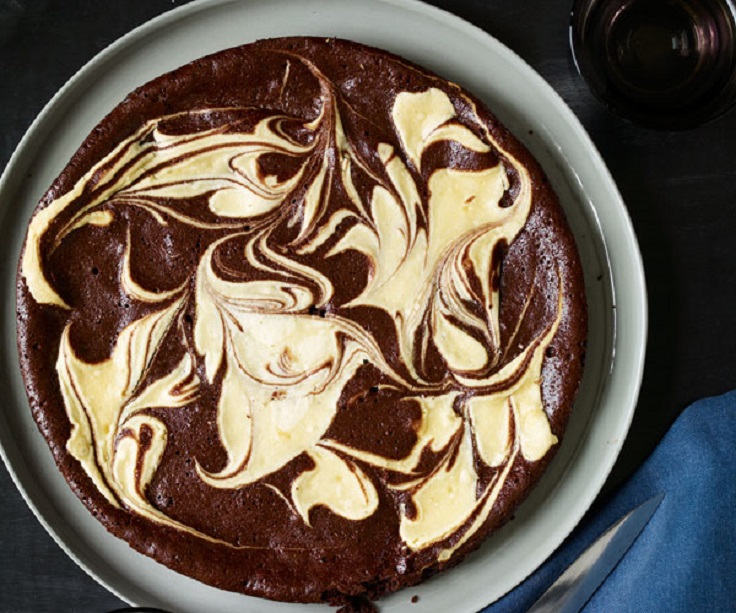 via finecooking.com
Chocolate and vanilla together are a blast from sweetness and pleasure. This easy recipe will get you a perfect Thanksgiving dessert. If you don't have an idea what to cook for dessert and want something different, this is the recipe you're looking for!
Pumpkin Caramel Ice Cream Pie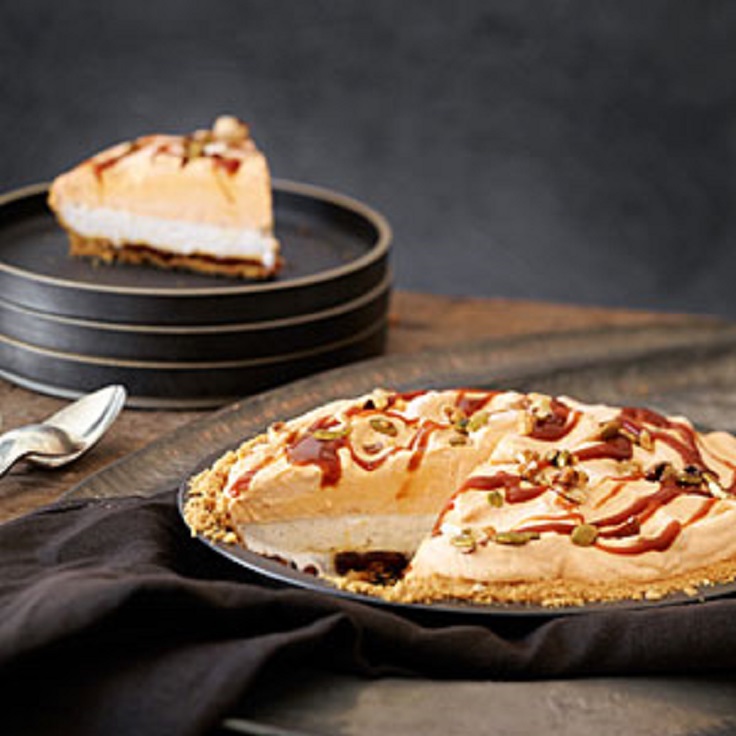 via myrecipes.com
Pumpkin desserts are typical for Thanksgiving. This recipe is a bit different from the other pumpkin recipes, but nothing less delicious. The ice cream gives an amazing, soft taste and you will fall in love with this pie for sure. Try it out!
Spiced Pumpkin Cheesecake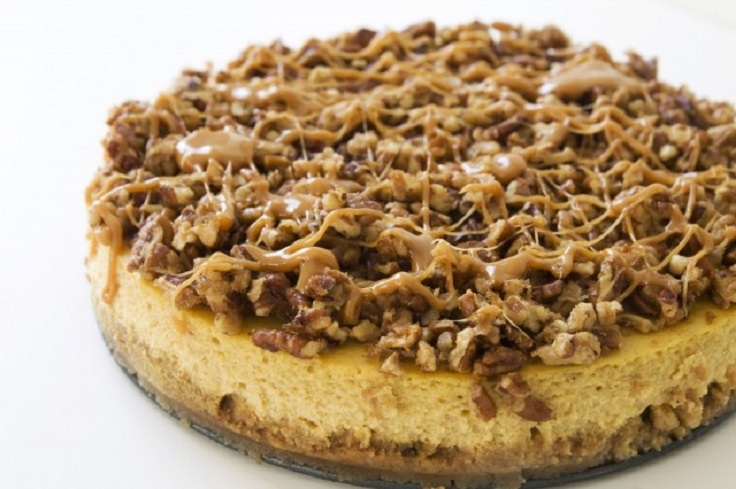 via atasteofkoko.com
This smooth pumpkin cheesecake will melt in your mouth. Enjoyment is inevitable, you will absolutely love this recipe. It's easy and you will bring smile to the faces of your beloved ones. Everyone will enjoy this delicious dessert!
Harvest Mousse with Spiced Almond Tuiles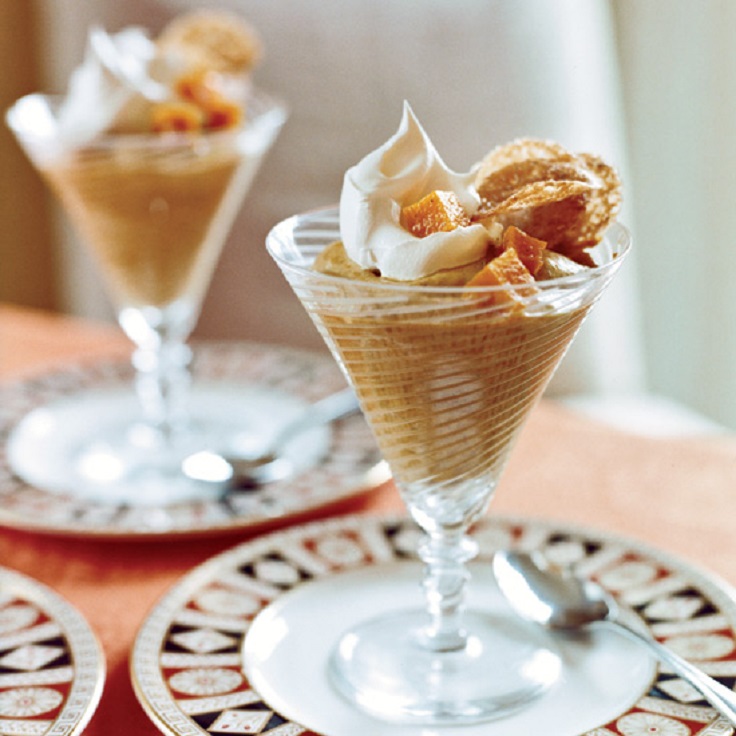 via foodandwine.com
Truly amazing and tasty, this fluffy mousse is something you definitely won't stay indifferent to. It has a special taste because of the amazing mix of ingredients which perfectly go together. Serve it after it chills out and revel the deliciousness!
Apple Cranberry Coffee Cake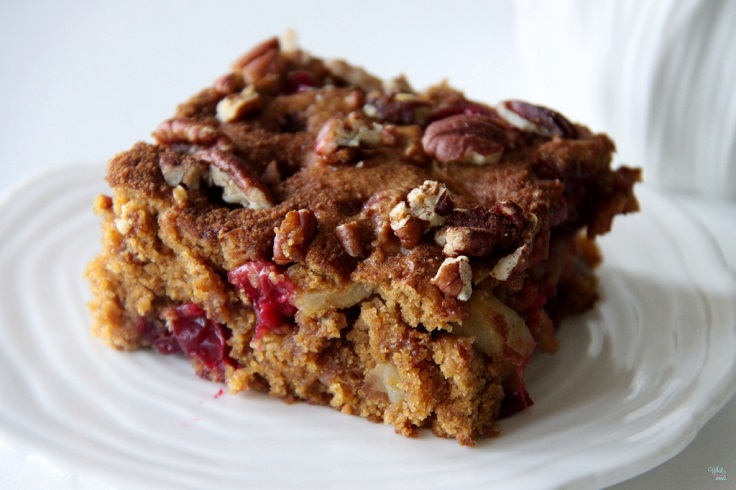 This recipe is makes an ideal dessert for Thanksgiving. The cranberries give this cake a tart bite and the sweet apples give it a delightful taste. You can have this cake while drinking your coffee and simply enjoy your morning. Yummy!
Apple Cranberry Mince Tartlets
via myrecipes.com
Apple and cranberry go very good together. These tasty, crunchy tarts may be just the right dessert for your Thanksgiving dinner. Give this recipe a try and be sure that everyone will love what you've cooked. Absolutely amazing!