There are a few things as challenging as planning a family vacation. And this task becomes even more demanding when you have little ones in tow. Nevertheless, a vacation is a wonderful way to take a much-needed break and create fond memories with your loved ones.  
Everything doesn't always go according to plan, but there are certain things you can avoid for a stress-free vacation. Take a look.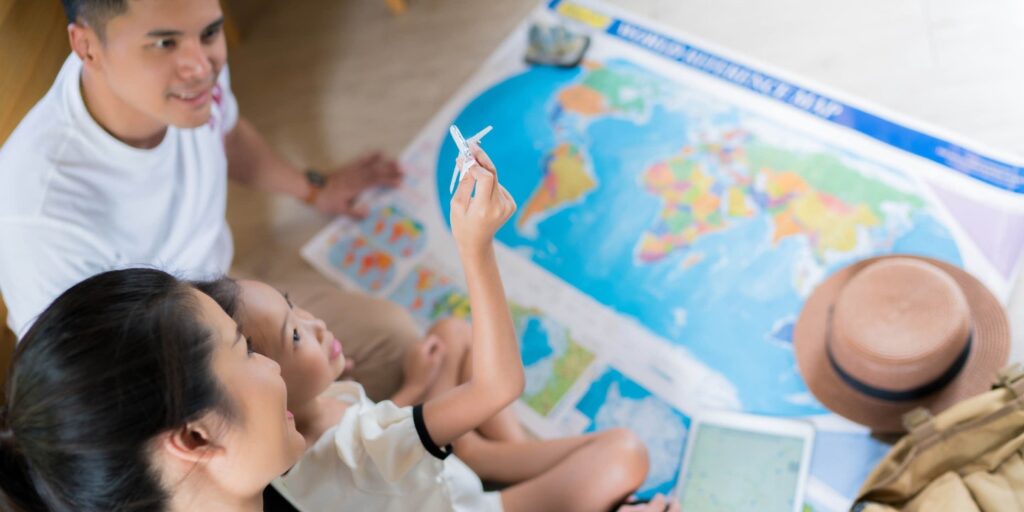 Extreme Weather Destinations
There is nothing wrong with traveling to a ski resort and admiring snow-clad mountains. But extreme weather conditions make traveling much more difficult, especially if you have young kids. Moreover, the weather at such destinations can often be unpredictable. You'll be better off visiting a city promising pleasant weather.  
Cramped Hotel Rooms
Hotel rooms are a conventional choice of accommodation for most people. However, staying in cramped hotel rooms can be isolating. To spend quality time with your family and ensure maximum comfort, you should consider booking a spacious vacation home. Carolina Designs offers a wide range of vacation rentals equipped with a variety of amenities. 
Long Haul Flights
If you are traveling to a nearby destination, then don't book flights with layovers just because they are cheaper. On the other hand, layovers are helpful when you are flying to another country with your children. Your kids may start feeling restless on long-haul flights and resort to throwing tantrums. That's why splitting up the travel time can be a good idea.
Poorly Organized Travel Documents
Learning that your passport has expired at the last minute will be disastrous. It's important to make sure all documents are updated and properly organized in one place. For added precaution, you can also print everything out and keep them in a folder.
Doing it All By Yourself
From finding an exciting destination to booking tickets, planning a vacation is time-consuming. But who said you have to do it all by yourself? Delegate tasks to your partner and older kids.
Overpacking 
You may be tempted to pack everything you could possibly need, but don't give in. Overpacking can make traveling more exhausting than it needs to be. Stick to bringing the essentials and rest you can easily purchase or rent at the destination. 
Trying To Do Too Much
Though it's recommended to prepare an itinerary, don't go above and beyond to plan every second of every day. It's a vacation, after all! Schedule a couple of activities for the day and spend the rest of the time relaxing. We also suggest asking your kids what they would like to do. 
Forgetting Essentials
Forgetting to pack your child's favorite toy is a nightmare waiting to happen. It would be best to put together a list of essentials for your vacation. This list may include sunscreen, toys, snacks, phone chargers, air pollution masks, coloring books, and medication.
Unforeseen Circumstances
With Murphy's Law at play, things are bound to go wrong. But don't let any inconvenience spoil the fun! So what if it's raining outside and all water sports activities are canceled? You can still visit aquariums, catch a movie, or enjoy a game night. Always have a plan B.
Focusing on Social Media
In today's age of social media, it's easy to get caught up in constantly posting on Instagram, TikTok, and so on. Rather than focusing on documenting everything for social media, we encourage you to be present and live in the moment. You can get a film camera to keep yourself from frequently checking your phone.
Final Words
Though you can't control everything, mindful planning will help you make the most of the vacation. Hopefully, the aforementioned tips will help you avoid major hiccups on your upcoming adventure.