The cosmetic industry has taken the throne decades ago, and there are slim chances that it will ever leave it. It can be a best friend, a partner in crime, a counsellor, and much more. Make-up takes another dimension here. It's a totally new world with no limits, intended for everyone and anyone from newbies to grown-up adults. All you need are a few skills and quality make-up for you to shine daytime or nighttime. It is undeniable that make-up is a powerful tool. It helps you create beautiful looks, accentuate your best features, and encircles personal definitions of beauty. It boosts confidence and helps women seize the day, no matter what it has in store. Due to the plenty of benefits, millions of people flock around on sites to learn something new and to create a flawless new look.
When it comes to make-up, a skilful application can do wonders. Applying the favourite products the right way can help you get the beauty look that you want, and help you use most of your make-up. Putting on a fresh face of make-up is quite artsy. It can do magical things totally transforming your face, or simply highlighting your best attributes. Basic, natural, dewy, dark, or elegant look, make-up tutorials are a great way for new tips and tricks. With a couple of tools, a little bit of practice, and being able to blend in makeup with your fingers, namely brushes, you'll be a pro in a short time. Don't worry if you are just a beginner, even the professionals make mistakes, but the perk is that they get better with every applied make-up. So will you.
The most common question is how to correctly apply it. If you are one of those wearing it on a daily basis, there might be some tricks up our sleeve that you'll find handy. You don't always want to wear the same make-up look while you're out at night or to work during the day. Look, research, experiment, and enjoy your creations. A simple cat eye, smokey eye, or different contouring and highlighting can achieve completely different looks. You can easily master the basic techniques, but since it is important to know the step-by-step application from the very start, follow the top 10 tips for perfect make-up that we offer you.
How to Shape Your Eyebrows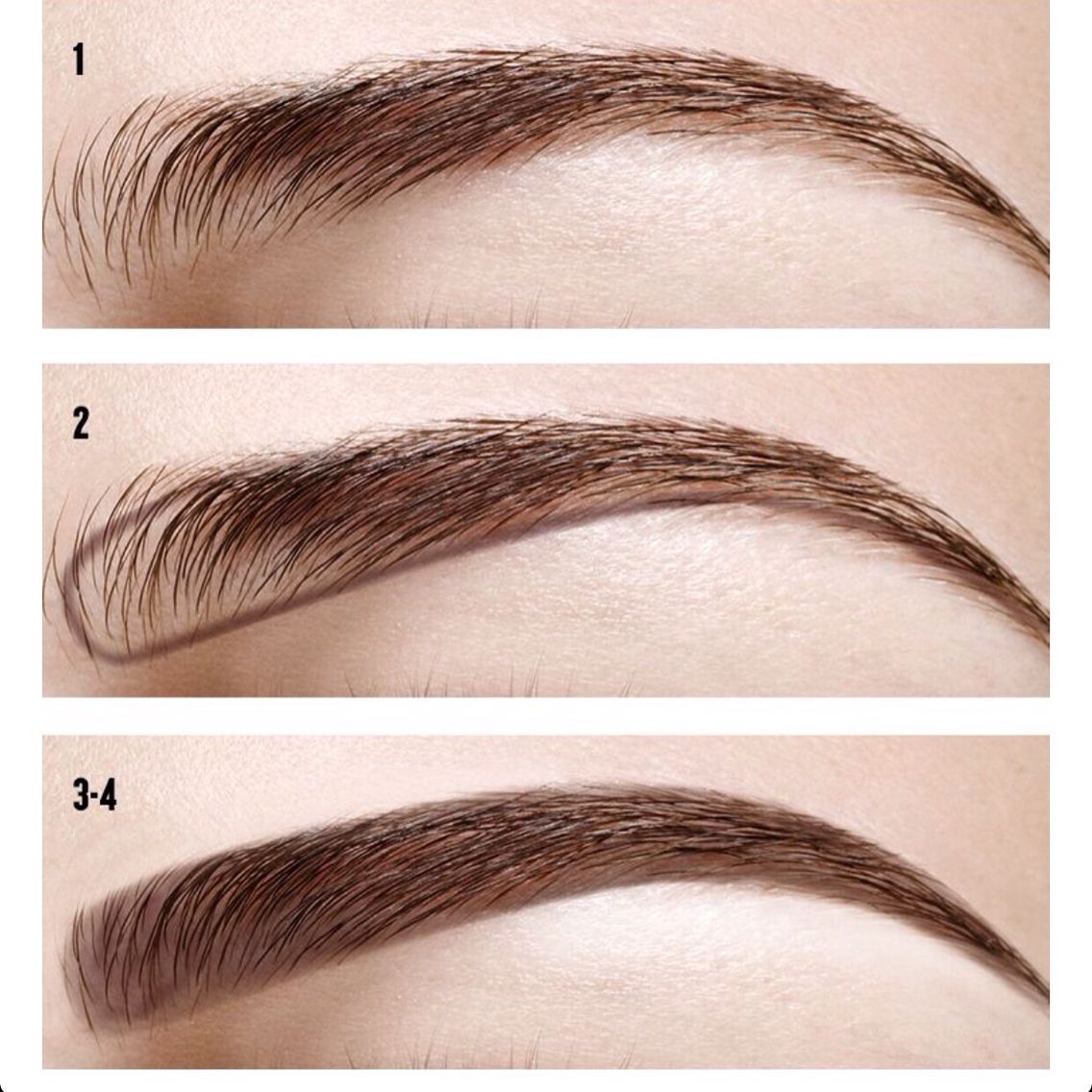 One would think that eyebrows are not that important. On the contrary, nice eyebrows accentuate the eye, gives a clear look and depth to the eyes. Make them perfect.
The Best Eye Shadow for Eye Colours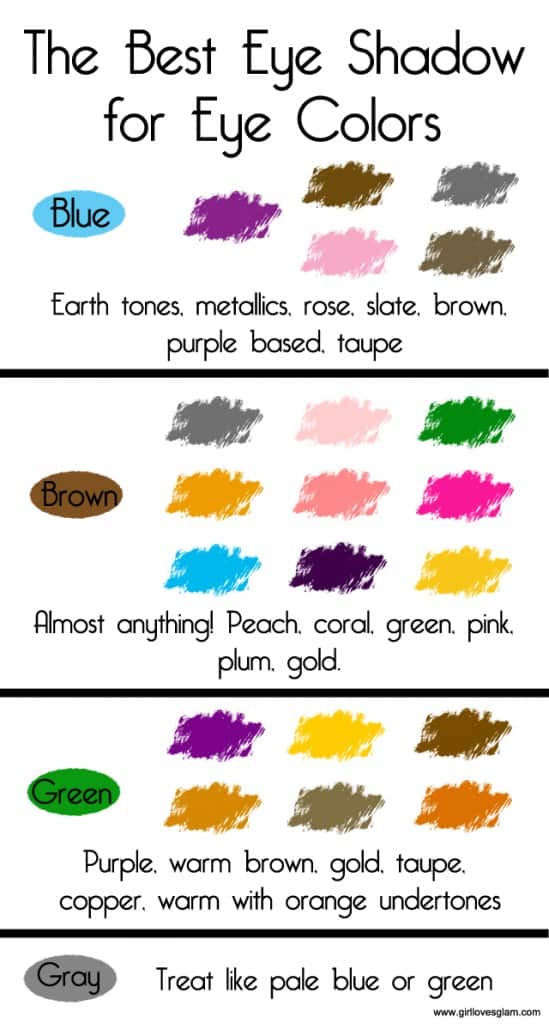 Here's a shadow colours palette that goes well with eye colours. Most people don't know what eye shadow to wear. This will definitely help you remember what's the best choice to make your eyes pop.
Tightline Eyes for Subtle Definition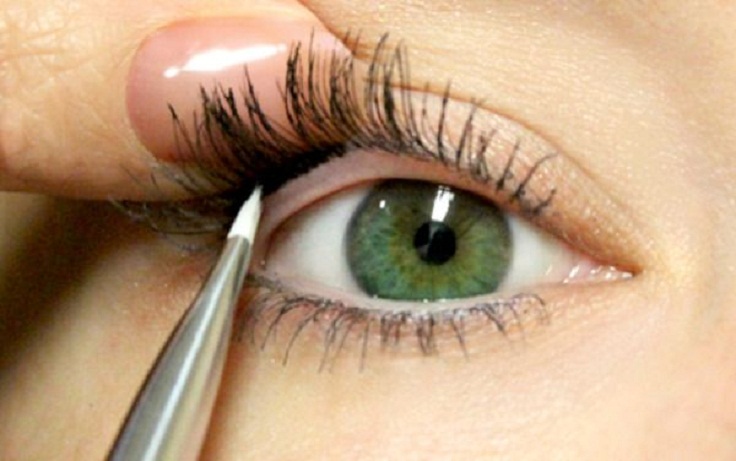 Tightlining is a great way to make your eyes thicker and fuller. It creates the illusion of fuller lashes and gives an irresistible look.
How to Contour Your Nose Right?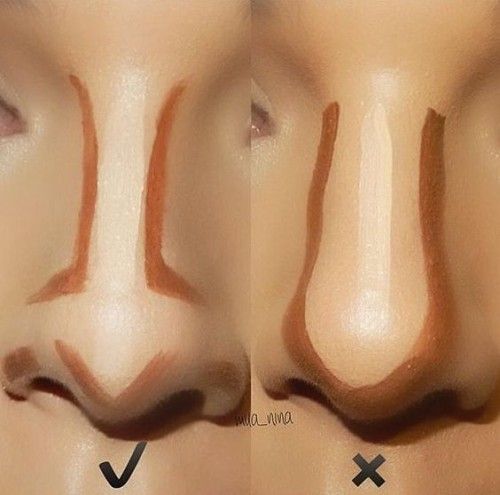 Contouring your nose will give you the perfect nose shape. Only that the techniques for thinner, longer or straighter nose are a bit different. If you want to have the ideal shape, follow the steps.
How to Do Cat Eye Makeup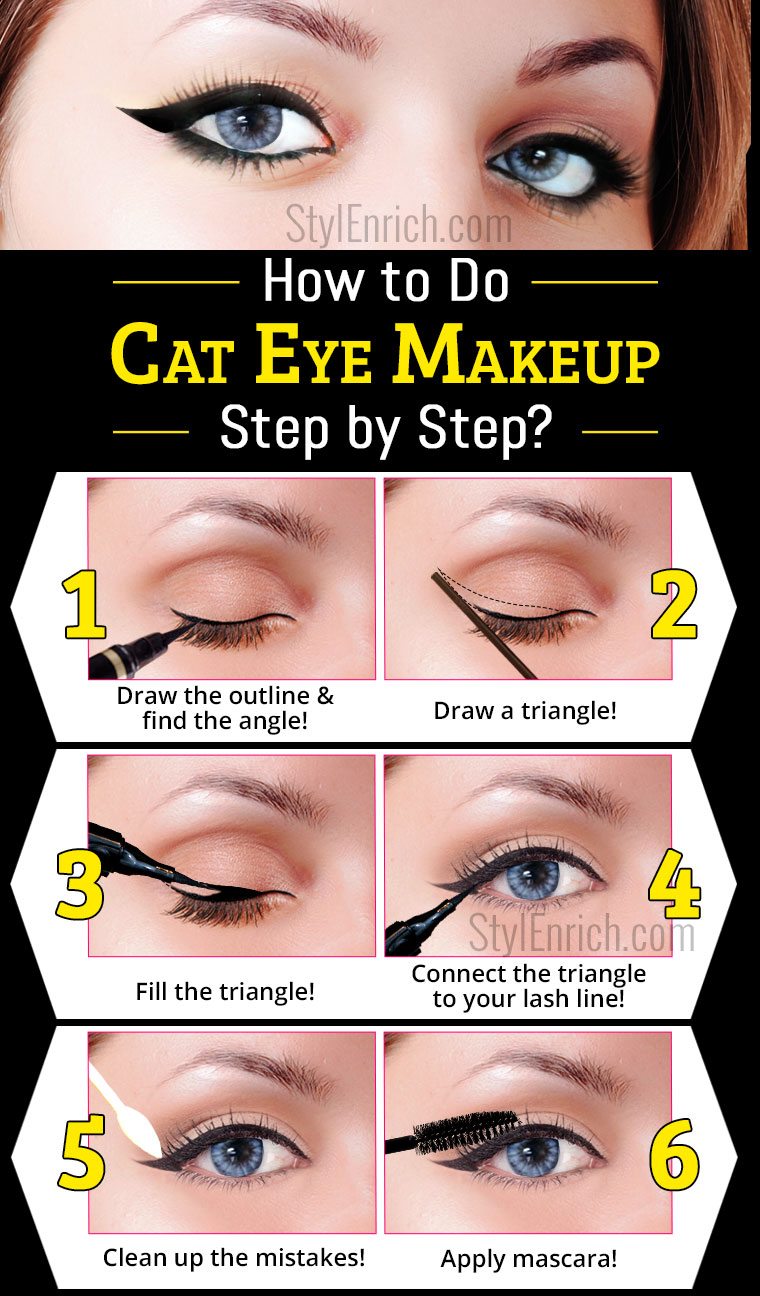 The cat-eye look is not the easiest make-up to pull out. With the right tools and technique, you can have a dramatic look with the taste of classical beauty.
How to Apply Glitter Eye Makeup in 8 Easy Steps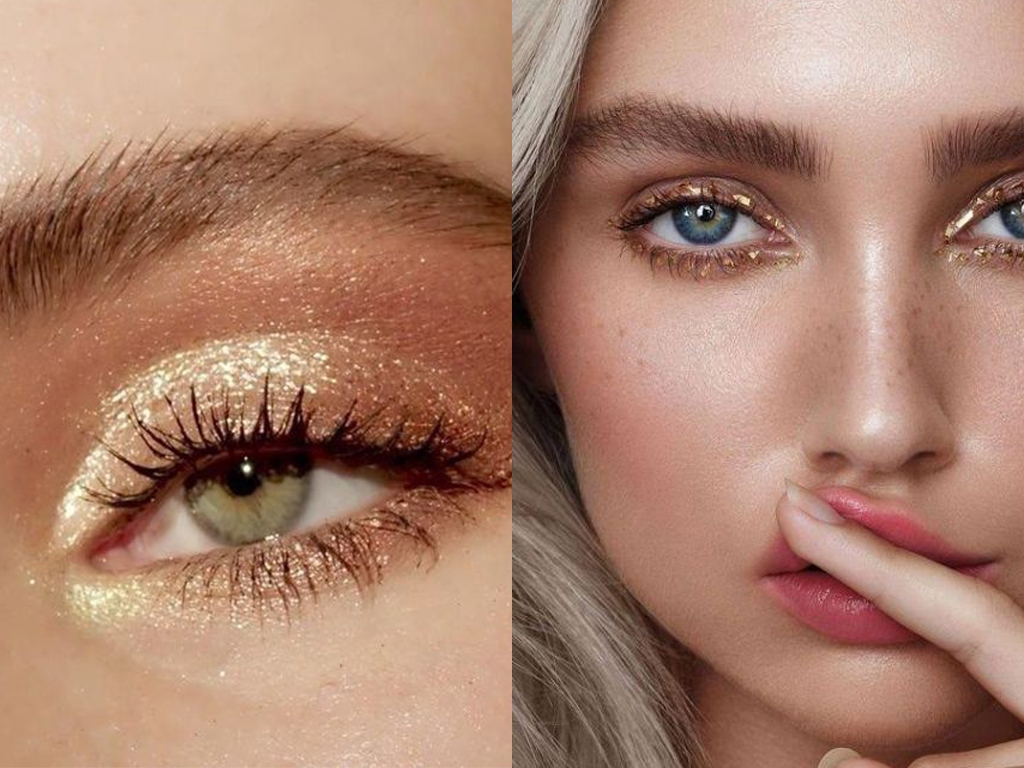 The time has come for you to try out the glitter trend. It'll become one of your favourite make-up looks and you'll have a versatile glitter look for any occasion.
Tips How To Highlight Your Face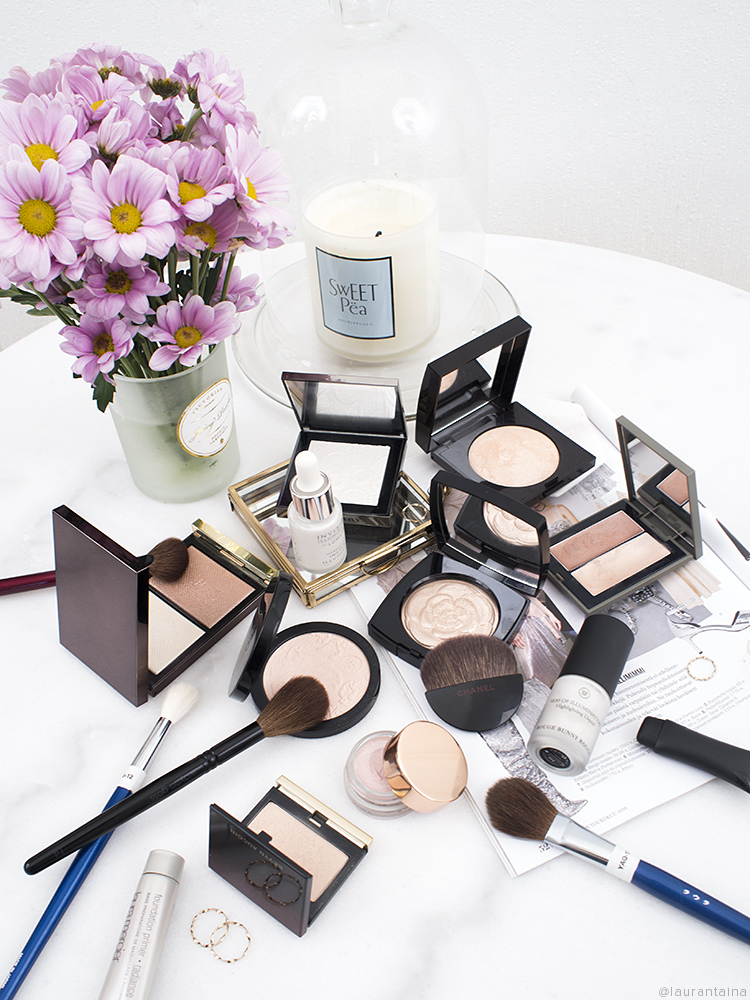 Highlighting the face defines your features. It can alter your face in an indescribable manner. During the day, with the right technique, it can give you a fresh and clean sheen to the skin, while for the night scheme it can transform you completely. Look at the secrets of the perfect highlighting.
Lulus How-To: Contour Lipstick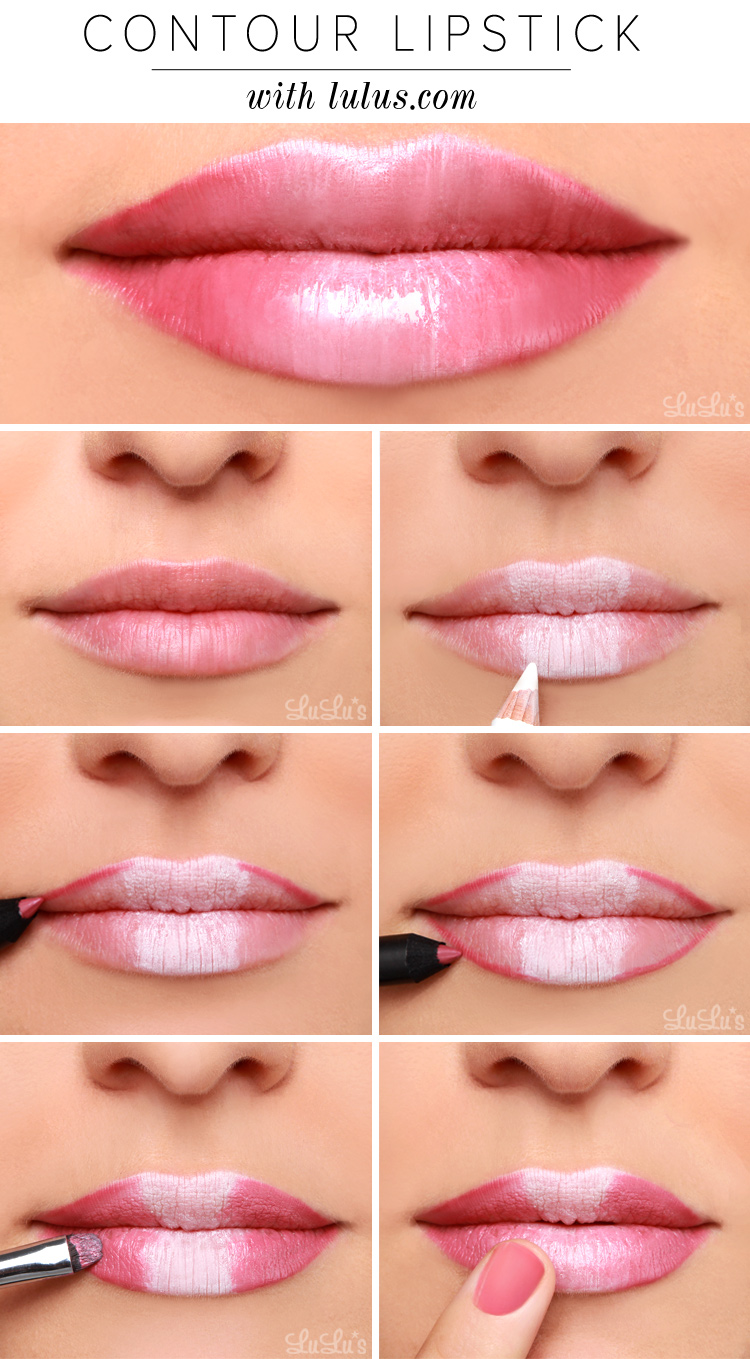 Getting a perfect plump lips is a lot easier with this easy and quick tutorial. The simple technique takes your lips to a new level and creates the illusion of a fuller lip. You'll be fascinated.
Our Do's and Don'ts on How to Master Your Blush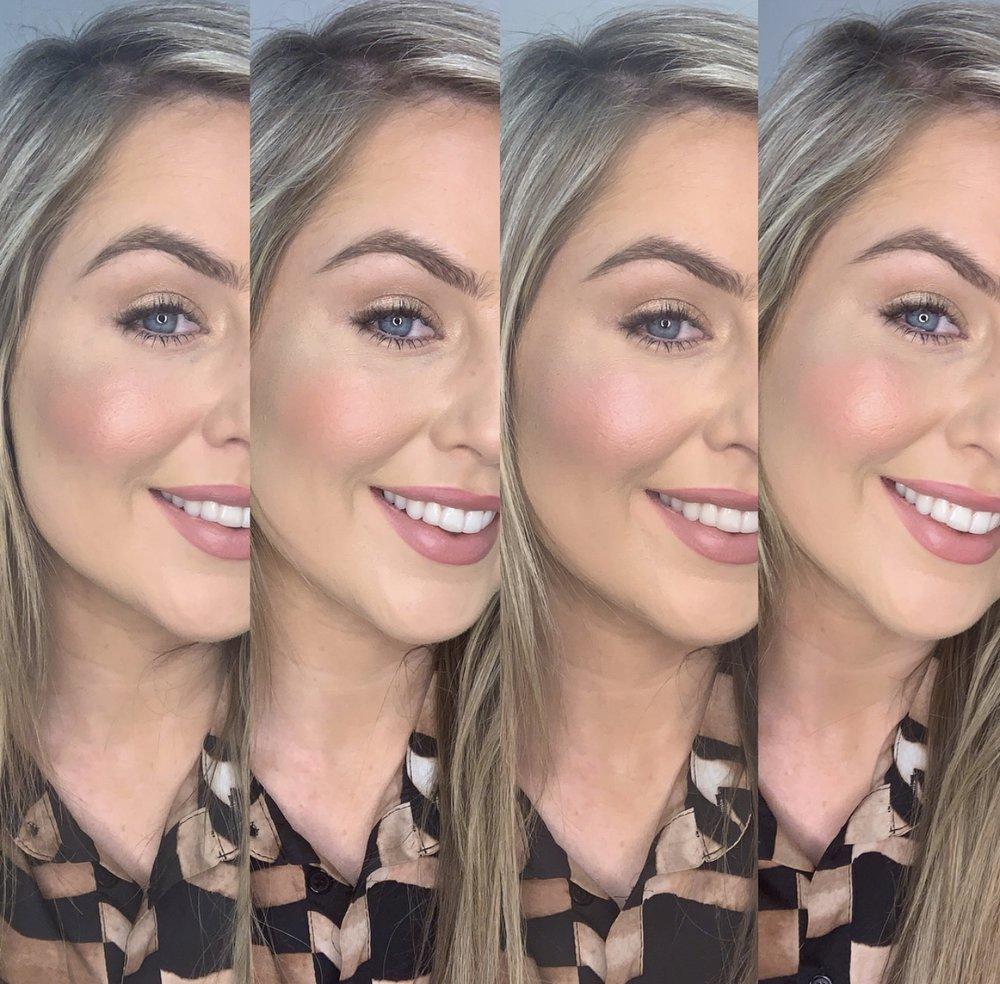 People like blushers or they don't. Some like it, but don't know how to apply it. The following tips are about how to apply it correctly and what to avoid.
5 Tips to Apply Dark Lipstick Perfectly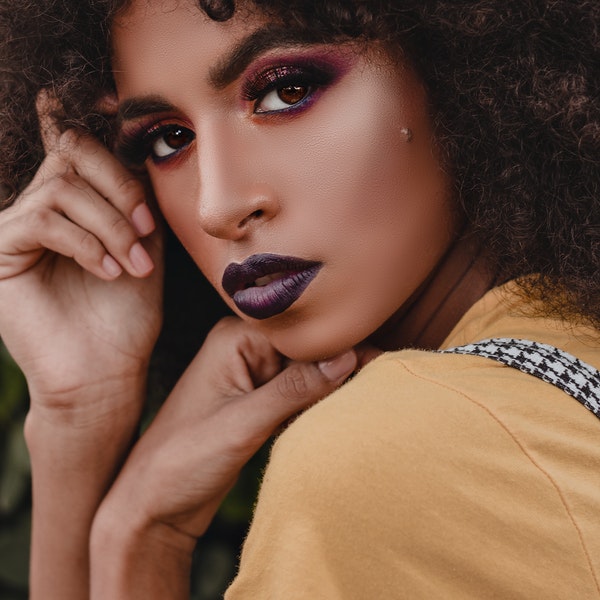 Dark lip colours can be tricky to apply since they can easily show all your facial imperfections. But if applied properly, you'll have stunning lips.
Enjoy your new look with these tips. Share with us your end results in the comments below.