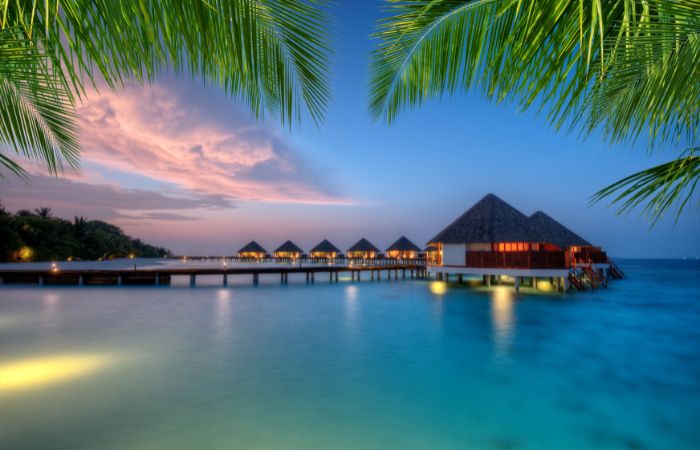 If you have been recently thinking of a luxurious vacation in the laps of nature, Maldives is the perfect destination to head towards. This beautiful island formation in the Indian Ocean grabs the attention of many tourists from different parts of the world each year due to its stunning beaches and soothing weather conditions.
When you arrive here in the Maldives, you will be admired by the scenic beauty as well as the activities that you can enjoy here. Whether you are someone who wishes to relax for some time or wish to indulge in adventure activities such as snorkeling, Maldives is going to offer you a lot of memorable moments to cherish throughout your life.
While planning about the things to do in the Maldives, you also need to think in advance about your accommodation in the Maldives during the vacation. Well, the island is filled up with many such exotic and amazing resorts that are going to make your stay here an admirable one.
Confused among the best resorts where you can stay up to have one of your best vacations? Well, here is a list of the 5 best resorts in Maldives that you can explore and book for a happy stay.
Le-Meridian Maldives Resort and Spa:
One of the best resorts in Maldives, this resort is located on the beautiful Thilamaafushi Island of Maldives. Spread in an area of about nine hectares, travelers will fall in love with the indigenous natural beauty of this place. Whether it is the lush greenery with stunning flora or the underwater life such as coral reefs and marine creatures, the island offers a perfect destination for nature lovers.
The le-Meridian resort also complements the island in an equal way with its European style design and luxurious amenities. With options of comfortable rooms, six restaurants, a spa, and others options, the guests will surely have a great time out here.
Sun Siyam Iru Veri:
When you are craving a lagoon view tropical retreat, Sun Siyam Iru Veri in Dhaalu Atoll is the perfect destination to go for. Not just this resort will offer spacious accommodation but also a freshwater pool option for all the 5-star suites. With amenities such as an in-house beach, games and activity zone, a walk-in shower, and many others, this resort will offer you a perfect holiday feel on the island.
Paradise Island Resort and Spa:
Here comes another resort gem of the Thilamaafushi Island to explore. Paradise Island Resort and Spa offers a perfect combination of natural beauty and modern amenities. While you can chill out on the white sand of the beach and the blue lagoon, you can return back to a comfortable shower and spacious room of your resort. With all the necessary amenities that you require, this resort definitely makes your stay in the Maldives a comfortable and a luxurious one.
Sun Island Resort and Spa:
Get yourself a lavish treat with your stay at the Sun Island Resort Spa. This well-designed resort is located on Nalaguraidhoo island, which is again a perfect place to relax and rejuvenate. The resort offers a number of accommodation options to choose from such as water bungalows, sunset villas, beach bungalows, presidential suites, and others. So, book the room according to your taste and enjoy the luxury that you can always dream of. Of course, alongside the themed rooms, the resort also offers a range of modern amenities to make your stay even more comfortable.
Emerald Maldives Resort and Spa:
Listed among the best leading hotels and spas in the world, Emerald Maldives Resort and Spa is located on the Fasmendhoo island. The best thing about this resort is that it is designed to complement the natural environment of the island as you will find the implementation of bamboo, Langhi Langhi leaves, and different natural stones in the resort architecture. Whether you have come for your honeymoon or a family vacation, this resort on a private island can become a perfect destination to create memories amidst soft sand and stunning marine life that will last for a long time.
The Maldives is filled with several reliable and comfortable hotels and resorts. But if you wish to check into a place that makes your stay super exciting, then having a look at the above-mentioned best resorts in the Maldives can offer you some great options to decide upon.