Decorating your room in college can be a great way to positively influence your college experience. Leaving your home can be challenging, especially if you're a freshman. Thus, transforming your room into a comfortable space can be of great help. Not only will you feel cozy hanging out in your dorm, but you'll also be able to give it personality and decorate it as you wish. This could be your little art project that keeps negative thoughts away. Before digging into our main topic, let's see why decorating your room in college is highly recommended.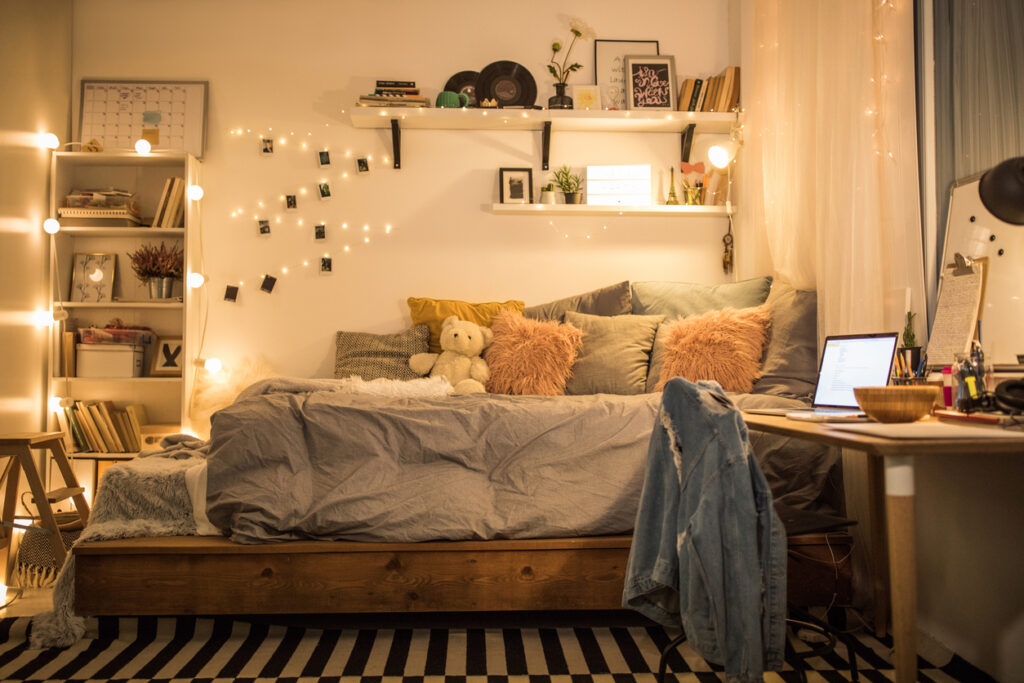 Why Should I Decorate My Room in College?
You can show how proud you are of your past! You might not physically own the room, but you can

own it emotionally

. Showing your friends how cool your dorm is will get them to come over more often – and in the end, making new friends is the best part of college, isn't it? Hanging out in your room while telling stories about your past will help them know you better. The connections you create in college last forever, so do it, decorate your room and create long-lasting memories!

Making your room feel cozy. Your room is your

safe haven

, so whenever you feel alone or homesick, you can hang out in here. Having a

nicely decorated room

will make you feel better in an instant, so make an effort to decorate your as soon as you can. You don't have to spend too much money on it, you can decorate on a small budget. Look up ideas on Pinterest for inspiration. 

Giving personality to your room. Your personal décor choices will help you

express your personality

through art, which can be a lot of fun. Shopping for décor is awesome, too. The ideas you're coming with as you go can be exciting and could make your day better.
Read More Essay About College Life
Since college is a new concept for you, reading about it might help. You might be able to understand how things work ahead of time and thus, avoid being surprised once you get there. Yes, you will feel homesick and no, it won't last forever. You could check out student stories that include fresh essays topics and ideas about life to get a better gist of what college is about. As a freshman, you've got to be ready to take on what's next, so this can only be done by staying informed and knowing what to expect. You've got to be prepared. If reading is not enough, reach out to other students at your college and ask them about it ahead of time. This might offer you a sense of safety. 
5 Tips on How to Decorate My Room in College
Choose a favorable color scheme
Make a list of your favorite colors and determine which ones are the best for you. Choose a color scheme that keeps you calm and motivated. For example, using red or orange might look great, but it'll become tiring after a while. You want to use neutral colors that are relaxing to the eye such as pale yellow or faded blue. Remember, blue, yellow, and red are primary colors – using all of them at the same time will not come across as relaxing. Use a basic color palette and pair pastels with neutrals.
Wall décor is one of the coolest things you could find in a dorm. Plan your dorm room décor by choosing the shapes and layouts you want to see on your wall. The most common one is modern and eye-catchy, but you could also go with daring and funky if you've got this type of personality. Don't forget about the size of your wall décor, it's got to fit in order to look good, so place it above your furniture. If that doesn't work, find another way to make it stand out.
Lighting makes everything look better
You could use any type of lighting that you want. Fluorescent lighting will make your dorm look bold and ready to party, while mellow, softer lighting will make it look cozy and inviting. It really depends on what you want out of your room, so choose accordingly.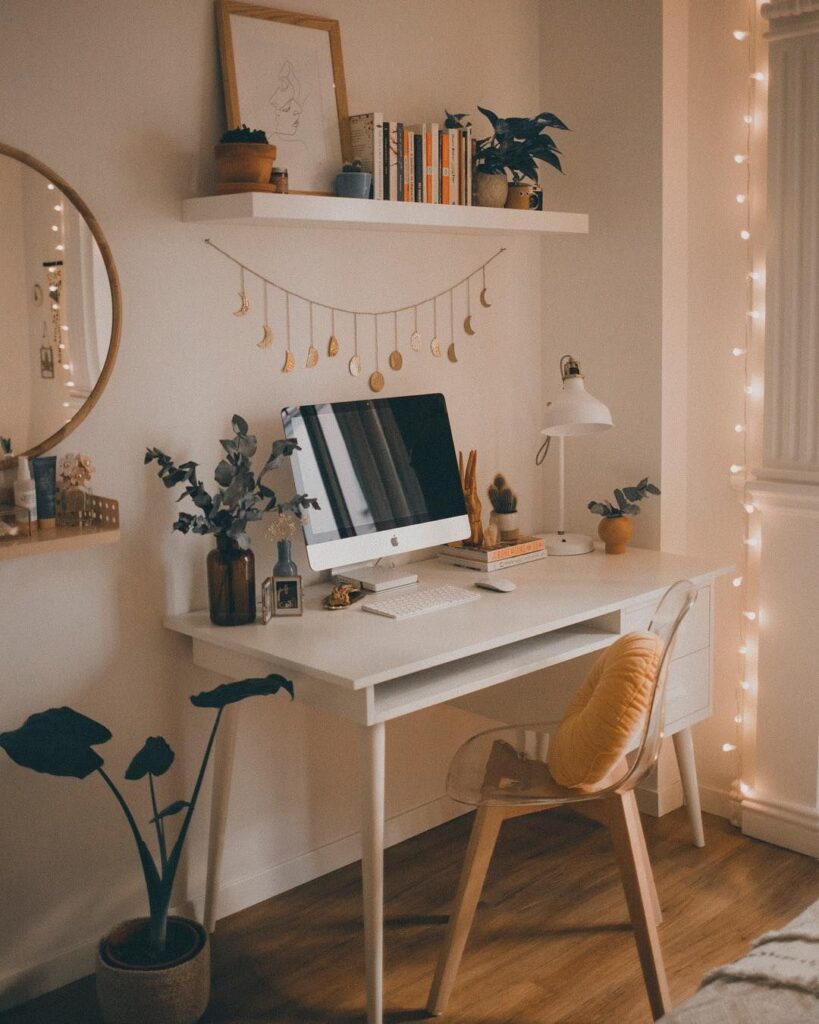 Comfortable sheets add to the positive environment 
Choose a comfortable comforter and a nice quilt. You should be choosing the right bed sizes for these sheets, so measure ahead of time. Make sure you keep your color game intact – choose sheets, pillows, and bedding that goes with your art wall. 
Create a place to hang out with friends 
Your dorm will be quite small but that doesn't mean that there is not enough space to hang out. You don't need too much room for that, you can get a nice, small table from Goodwill and tuck some blankets on the floor and you're all set! Having a place to hang out with friends will make the place feel cozier instantaneously. 
Author Bio:
Jeremy Raynolds is a freelance writer and student assignment helper. He works with students around the world and teaches writing. In his free time, Jeremy hangs out with his friends and creates decorative items.