Are you looking for ways to spruce up your home's exterior and make it more inviting? If so, you're not alone. Curb appeal is something that many homeowners want to improve, as it can reflect positively on their property's value and help them come up with unique design ideas.
To make sure your house stands out in the neighborhood, here are the top 7 ways to improve its curb appeal. From adding landscaping touches to simple door updates — these easy changes will transform your home into a head-turner!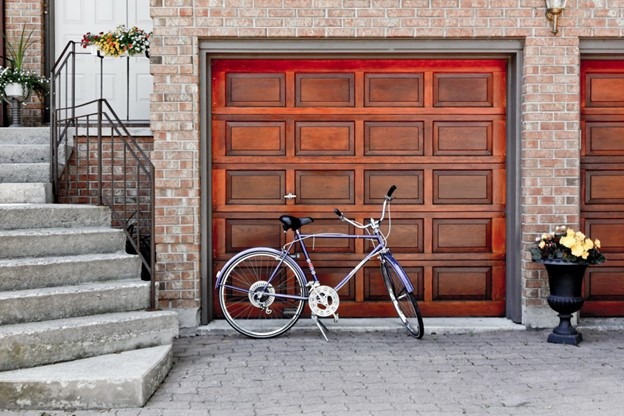 Image source: https://unsplash.com/photos/3AbwSH1y9dc
Invest in quality siding materials
Your home's exterior is the first impression visitors have of your property, and it's important to make a good one. One of the most impactful investments you can make in your home's curb appeal is to invest in quality siding materials. If you are from Sacramento, Northwest Exteriors siding products might be what you're looking for. They offer a variety of options including vinyl, fiber cement, and wood that can add character and durability to your home's exterior. Beautiful and durable, their siding products are the perfect investment for any homeowner looking to boost their home's value and curb appeal.
Update the landscaping of your house
Transform your dull and uninspiring lawn into a vibrant and inviting oasis by updating your landscaping. Adding shrubs and colorful flowers will brighten up your home while making your surroundings more inviting, giving your home a welcoming feel.
If you dream of a garden bursting with roses, planting a few rose bushes in a colorful mix of red, pink, and white will add instant charm to your home. You can also add texture with decorative grasses or use raised garden beds for an organized look. Even a small addition of a few potted plants can make a significant impact on your home's curb appeal, leaving a lasting impression on both you and visitors.
Add new lighting fixtures
When the sun sets and nightfall descends upon our homes, the darkness can make our living spaces feel dreary and dull. Luckily, there's a quick and easy solution to illuminate every nook and cranny: new lighting fixtures!
With a wide variety of options available, from sleek and modern to antique and ornate, updating your lighting can transform your space and make it feel brighter, bigger, and more welcoming. Especially if you're looking to spruce up your backyard, adding new lighting fixtures is an easy and effective way to make your outdoors shine like never before.
Replace old and worn-out gutters and downspouts
Have you ever stood outside your home during a rainstorm and noticed the water pouring over your old and worn-out gutters, barely making its way down the clogged downspouts? Sure, it is frustrating but it can also cause damage to your home's foundation and landscaping.
It's time to replace those gutters and downspouts with new and improved ones that can efficiently handle the rainwater and prevent damage to your property. The investment will not only protect your home but also add to its overall curb appeal. Say goodbye to the hassle of regularly cleaning and repairing your old gutters and enjoy the peace of mind that comes with having a proper rainwater management system in place.
Install a new mailbox
Your mailbox is one of the first things people see when they approach your home. Yet, it's often overlooked as an opportunity to enhance the curb appeal of your house.
Consider installing a new mailbox that adds character and charm to your property. Whether you opt for a traditional post-mounted box or go for a more modern design, make sure it complements the style and aesthetic of your home's exterior. You can also add a fresh coat of paint to your old mailbox to give it a new lease on life.
Build a fence or add a garden gate
A well-designed fence or garden gate can make a huge impact in terms of curb appeal. It doesn't matter if you're looking to define property lines, add some privacy, or just spruce up your yard, these additions can instantly transform the exterior of your home. But, these features aren't just about function — they can also be incredibly inviting.
Picture a quaint garden gate that welcomes guests into a lush oasis or a charming picket fence that exudes warm and friendly vibes. With the right design and materials, you can craft a fence or gate that both serves its purpose and enhances the overall aesthetic of your property.
Clean up any debris lying around the yard
Bringing your yard from a messy jumble to a neat and tidy paradise can be as simple as cleaning up any debris lying around. Stick and leaf clutter can accumulate quickly, making your formerly pristine green space look like a neglected jungle.
Taking ten minutes to clear away this debris leaves your yard looking stunning and is also a smart safety measure. In fact, twigs and branches hiding in the grass can become dangerous projectiles when they meet mower blades or weed-eaters. Set aside a small window of time to tend to this task and you will be amazed at how much it transforms your outdoor space.
Also Read : Top 5 Patio Door Makeover Ideas You Must Try This Season
Bonus tip: Give your front door a fresh coat of paint
If you want to make a bold statement and really elevate your home's curb appeal, consider giving your front door a fresh coat of paint. A bright and welcoming color can instantly make your home stand out and leave a lasting impression on visitors.
Choose a color that complements the overall style and colors of your home, but also adds some personality. You can also add some decorative hardware or a new knocker for an extra touch of charm. This simple update is an easy and cost-effective way to give your home a fresh new look.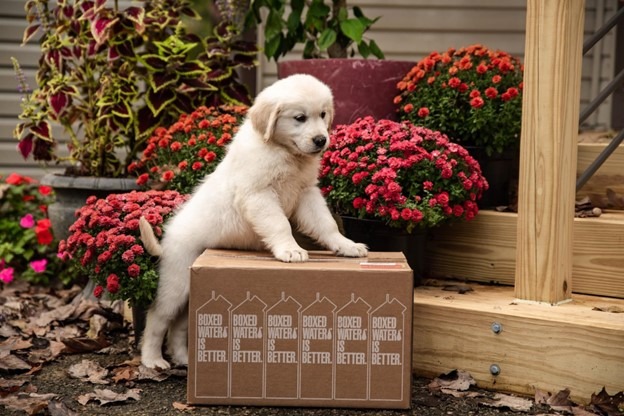 Image source: https://unsplash.com/photos/X4vLPsu7T-8
By following these top 7 tips, you can easily improve the curb appeal of your house and make it the envy of the neighborhood. So, go ahead and start sprucing up your home's exterior for a more inviting and welcoming atmosphere that not only boosts its value but also reflects your unique style and personality. First impressions matter: you can make sure your house makes a great one every time.