They may have been considered as hairdos for little girls, but the braids are slowly but surely taking over the hairstyle trends. And with all the different types of braids and the endless braid combinations, it is no wonder that we see more and more celebrities and models appearing with various braid hairstyles.
We have shown you several braid styles, and here we will show you the Top 10 hairdos you can create with waterfall braids. This braid gives you a flowing feel and something like a constricted freedom, keeping your hair tidy on one hand, yet allowing a certain flow on the other.
It is a great choice if for long hair with soft curls, but you will see that it can be suited for any hair type and for any occasion, from a way to tuck your hair for a casual gathering to the most elegant hairdo for your wedding day.
Easy Waterfall Braid
via youtube.com
To begin our waterfall braid tutorial list, we offer you the most basic waterfall braid that you can make quickly and fairly easily and with a video tutorial that anyone can follow. So, start your waterfall braiding adventure now.
Cascade Waterfall Braid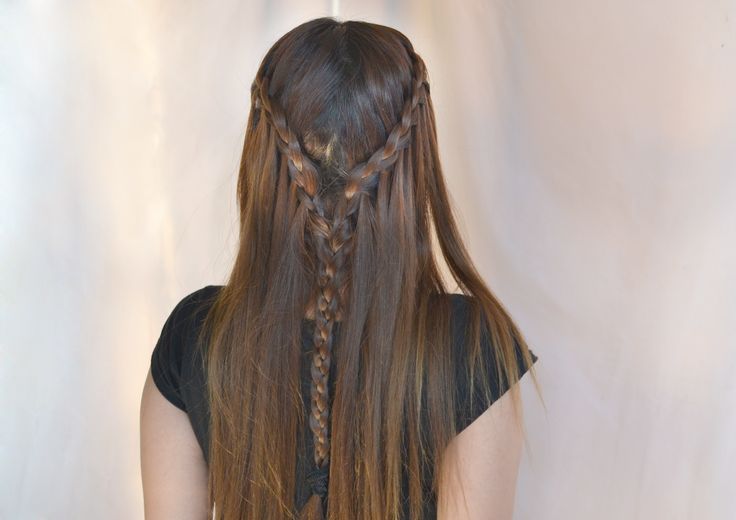 via wikihow.com 
Searching for a toned-down hairdo you can make with your shoulder-length hair for an elegant occasion? Try this cascade waterfall braid, that softly gathers your hair from the side and ends in a tail braid at the back, and just match the tail clip with your outfit.
Waterfall Plait
via hairromance.com
This hairdo is a combination of a waterfall braid and a crown braid. By making two waterfall braids on each side of the head and pinning them together in a type of a half-crown, you get a playful and chic style, perfect for straight or curly hair.
Waterfall Braided Web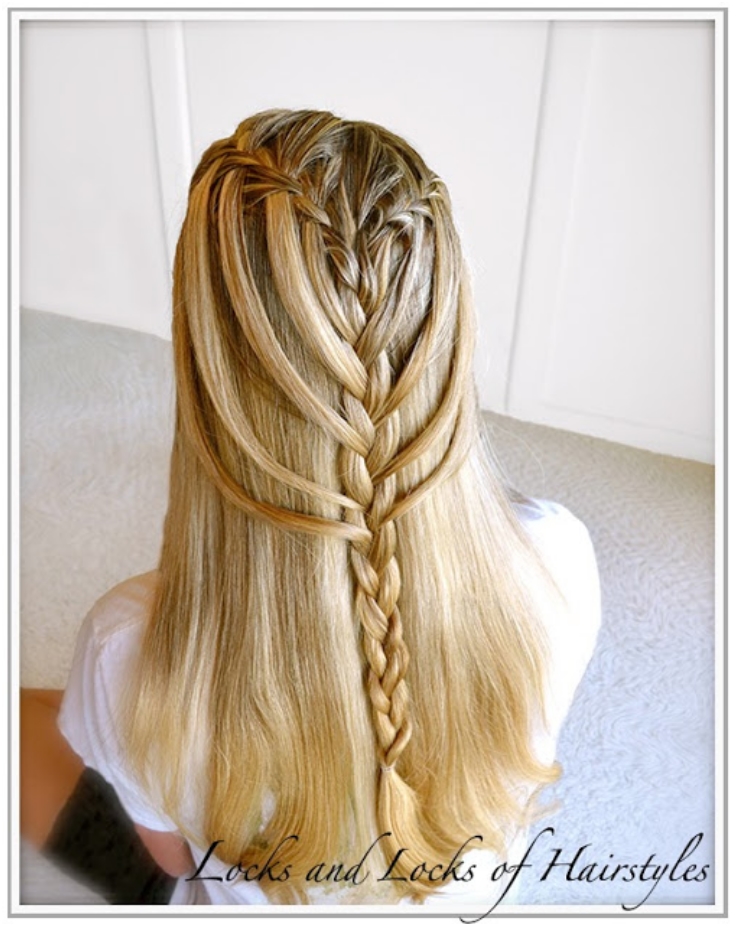 via locksandlocksofhairstyles.blogspot.com
The appeal of the waterfall braid is that it has free-flowing strands of hair that come out from the braid. But if you like to tuck those strands away, here is a hairstyle that will do just that and steal some admiring looks along the way.
Bohemian Waterfall Braid Bangs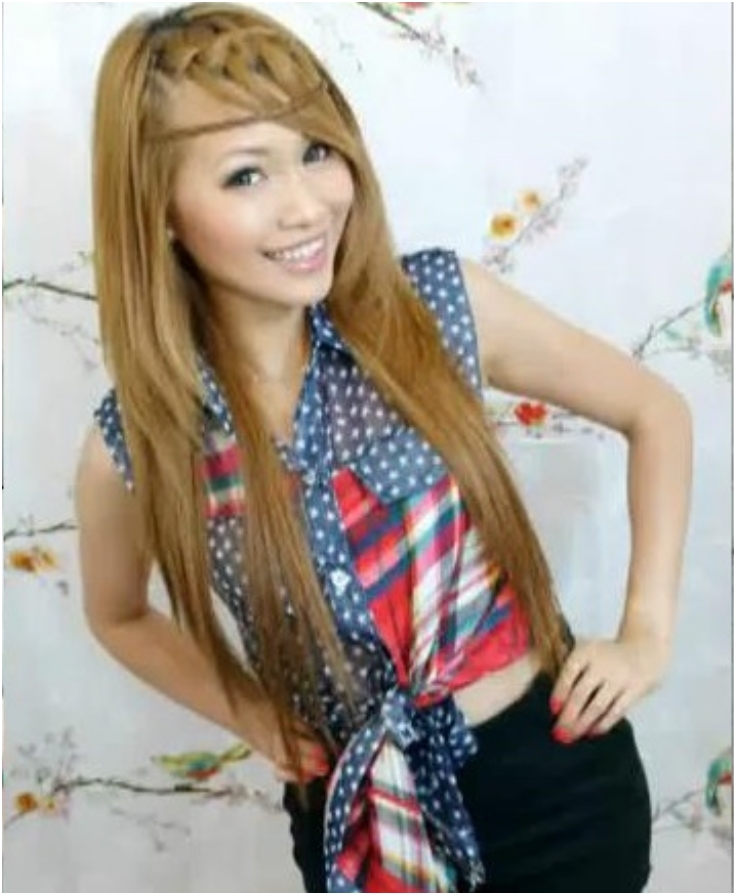 via voices.girlybubble.com
Solve your long bang problem by trying out these beautiful bohemian braided bangs. This way you can admire the lovely pattern of the waterfall braids every time you look in the mirror and it will serve as an improved headband. A true bohemian style.
Waterfall Twist Tutorial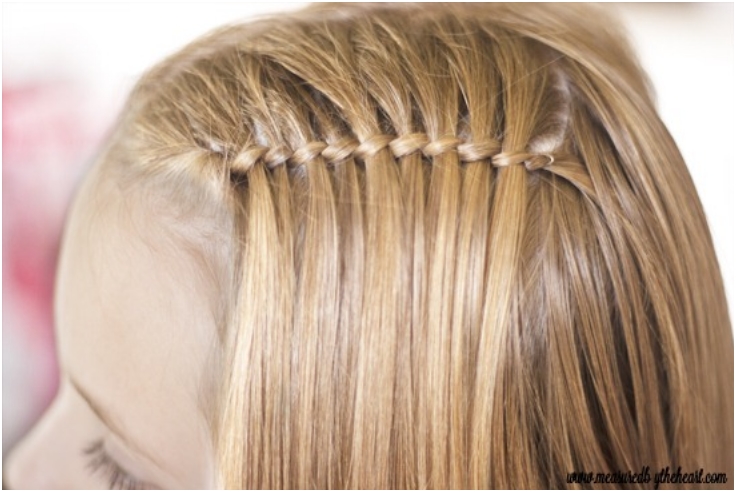 When making a waterfall braid, you work with bigger hair strands, giving the trademark look of the braid. However, the lovely pattern doesn't lose its appeal if made with smaller hair strands, like in this case. In fact, this way is more subtle and even cuter.
Waterfall Braid Updo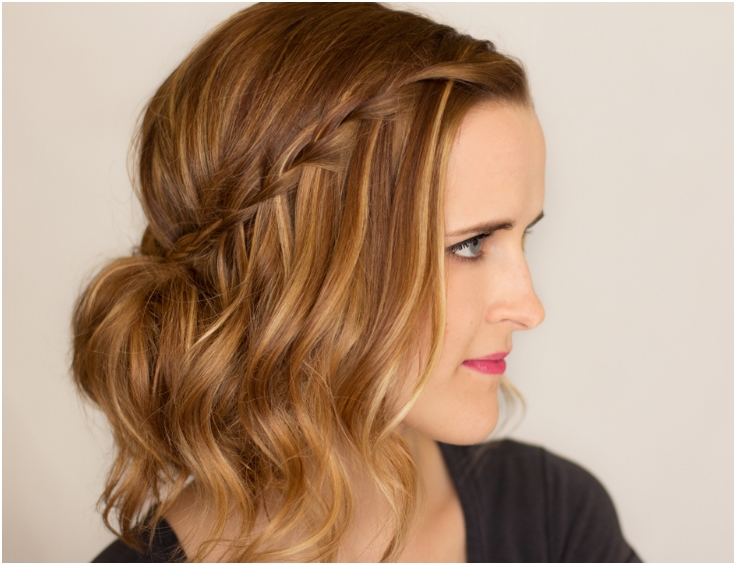 via babayagashaus.blogspot.com
For many, the most commonly used hairstyle when in a hurry is the elegant updo. By sparing a few more moments, you could upgrade the boring updo by starting it with a waterfall braid and finishing it by making it to the side.
Waterfall Braided Bun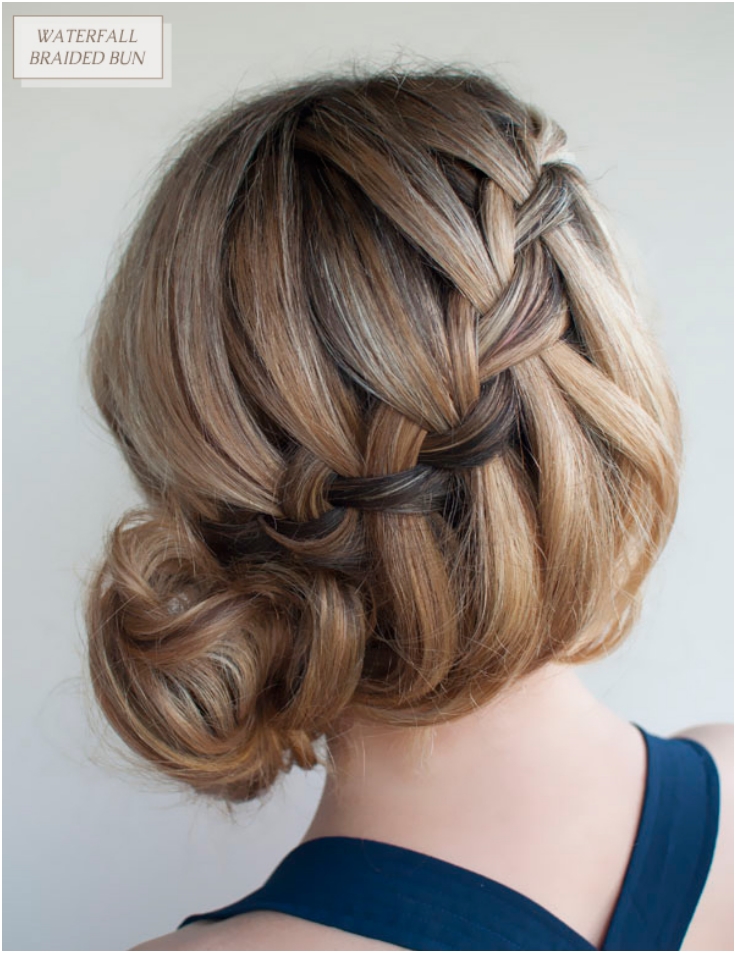 This hairstyle is so elegant, it will be perfect for special events and occasions like a prom or a wedding. It is always good to know how to make at least one elegant and formal hairstyle, and this one is so easy, it will become your go-to hairdo.
Three In One Waterfall Braid

By combining and experimenting, sometimes you end up with something so amazing that it's impossible to leave it be. Like in this case, where you get three hairstyles in one by just adding or removing a few braiding steps. And you'll look stunning in every case.
Waterfall Hairstyle For Long Wavy Hair
via oncewed.com
For our last waterfall hairstyle, we offer you a soft and elegant style that conveys the true basis of the waterfall braid. This hairdo can be done with straight hair, but it is a shame not to add few curls at the end that will give it the subtle flow that makes this braid its appeal and beauty.