Everyone's favorite holiday, Christmas has arrived again. We can finally see the happy faces of our loved ones as they are opening the nice little packages and boxes. Making cute and creative gift wrappings and taking the time to make them is really something special.
Instead of using the same old paper every year, you can create unique gift wrappings for a fraction of the price of the store-bought papers. Some of the ideas are not only good for our wallet but also environment friendly. Think outside of the box and wrap up the presents with unconventional papers this year.
1. Recycled City Maps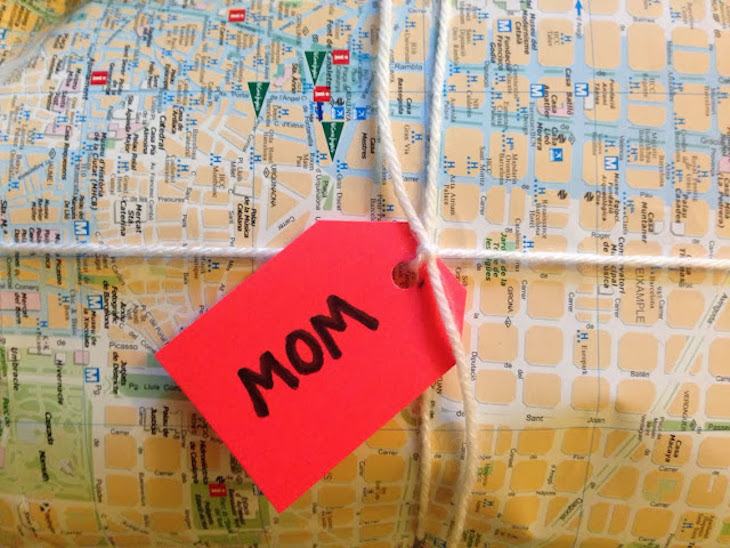 If you have some old city maps laying around the house, here is a creative idea to use them as gift wrapping. Your adventurous traveler friends or family members will definitely love it. You can also mix it with colorful pages of magazines.
2. Kitchen Towel and other Fabrics
This is the perfect 2 in 1 gift hostess gift. You can wrap a bottle of wine, homemade liqueurs or any other presents in a nice kitchen towel or fabric you have at hand. Festive pillow cases, table cloths or old drapes will look just as pretty and unique as the one on the photo.
3. Painted Flower Pots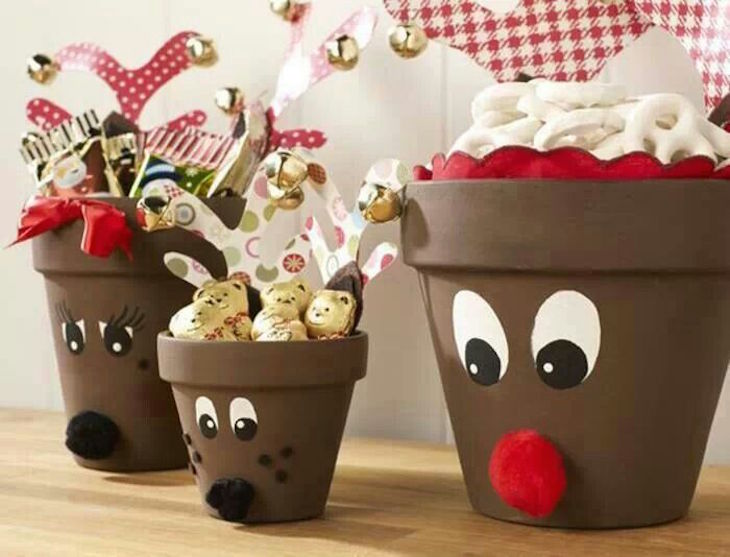 via www.yeahmag.com
You can make unique gift arrangements by using simple clay pots. They come in all shapes and sizes and you surely have some empty ones at home. If you leave it plain you will get a rustic effect but to create something fun, think about decorating the outside of the pot.
4. Recycled Newspaper
via www.drew-fuller.com
Newspaper is something that is available in our everyday lives in large sheets. Perhaps you think that it is not the nicest paper but combined with other materials it does look cool and pretty. Use anything from jute ropes and red berry or evergreen twigs to create beautiful Christmas wrapping.
5. DIY Doily Bags
You can create super sweet gift wrapping with a few brown paper bags, white round paper doilies and wooden clips. Write the names of your loved ones with silver pen and if you still have time, decorate the brown paper with stamps or washi tape.
6. DIY Gift Basket
via sarahhearts.com
With the help of this great step-by-step tutorial you can turn a simple brown paper bag into a gift basket. Use it as your canvas and decorate it any way you want. Paint it with Christmas motifs or with a help of a stencil spray paint it for a quicker result.
7. Gift Bow from Old Magazine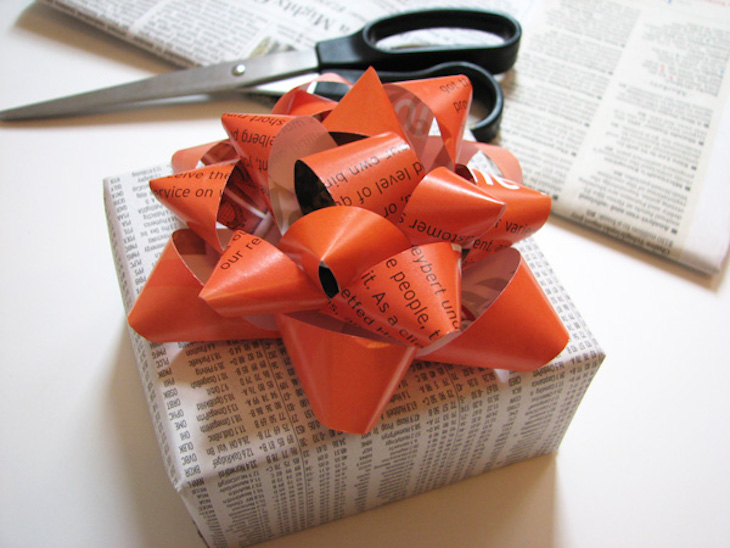 via howaboutorange.blogspot.com
A pretty bow makes any gift wrap even more festive. If you use plain brown paper or newspaper you can add this cute, handmade bow on top. To make the bow you will only need some staples, double stick tape and a magazine page.
8. DIY Pillow Boxes
via www.thatcutelittlecake.com
Pillow boxes are super easy to make and perfect for small size gifts. You can make the window Christmas tree shaped or star shaped as well. Follow the tutorial and create your unique boxes in just a few minutes.
9. DIY Paper Forest Gift Topper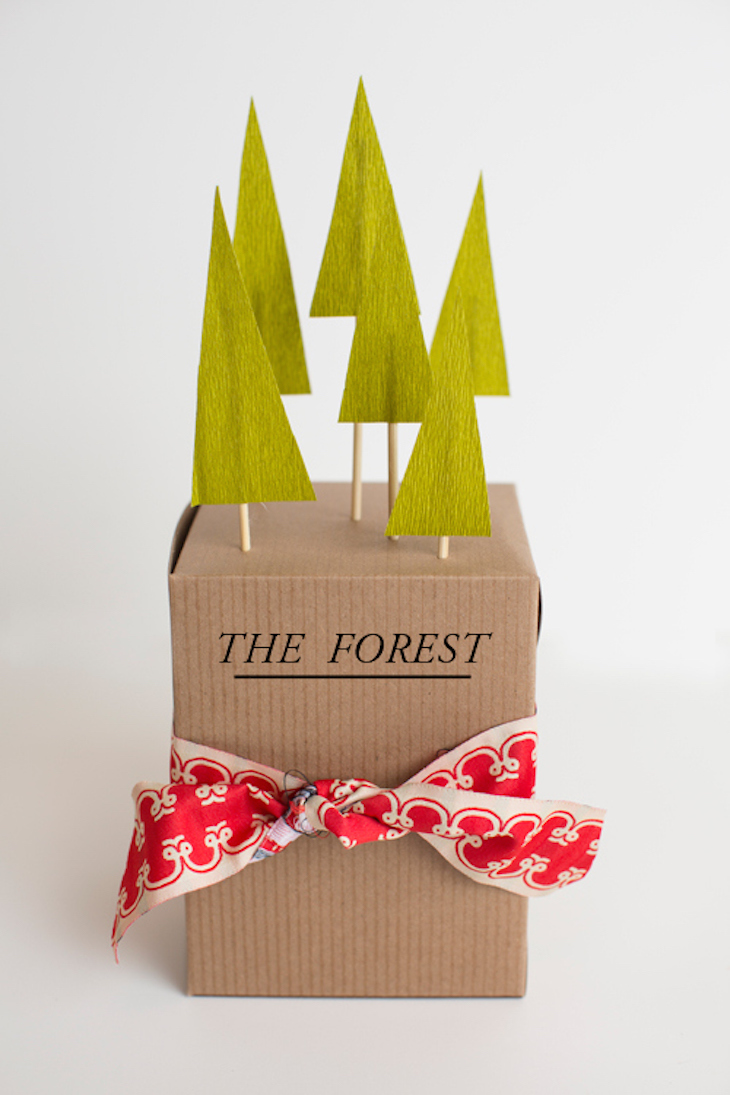 With this simple gift topper you can add a cute look to a simple paper box. You just have to cut triangles from green crepe paper, glue the skewers to each triangle and stick them into the top of your gift box. How about snowman gift topper?
10. Leftover Wallpaper
via bugsandfishes.blogspot.com
Wallpapers are pricey and beautiful. If you have some leftover wallpapers dig them out of the back of the cupboard and use them this year as a gift wrapping material. Alternatively you can cut shapes of the paper and glue them onto the plain wrapping paper. Either way it will look beautiful!