If you are reading this post, then you probably have a teenager that constantly brags about needing something new in his/her bedroom. But no worries, you can easily spice things up in your teen's room by adding some fun decorations you can make on your own, without spending tons of money.
Whether it is wall art, light fixture, makeup, or desk organizer – you can always find a way to add something new. For your inspiration only, we have selected 10 cool DIY teen room decor projects that are easy, fun, and budget-friendly. Take a look and choose your favorite, or simply get inspired and create something new. Then share it with us, of course!
Make-up Magnet Board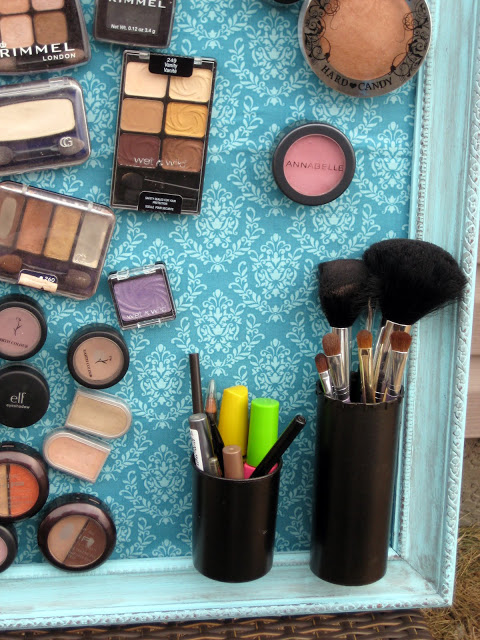 via laurathoughts81.blogspot.com
If you have a teenage girl, you are probably fed up with finding makeup pieces all over her room. Here is a great idea of helping your little lady organize her make-up in a fun and budget-friendly way. We share this awesome tutorial that will show you how to make a makeup magnet board out of an old, ugly picture frame. Very original and very useful!
Paper Heart Wall Art
Bring a pop of color into your teenager's room with this paper heart wall art that is fun and easy to make. And guess what – it costs only $2! You will need some leftover wood and scrapbook paper. Choose the hearts' colors to match the color pallet of the room and decorate the front of the wood with lace, fabric, or whatever you wish.
Chicken Wire Light Fixture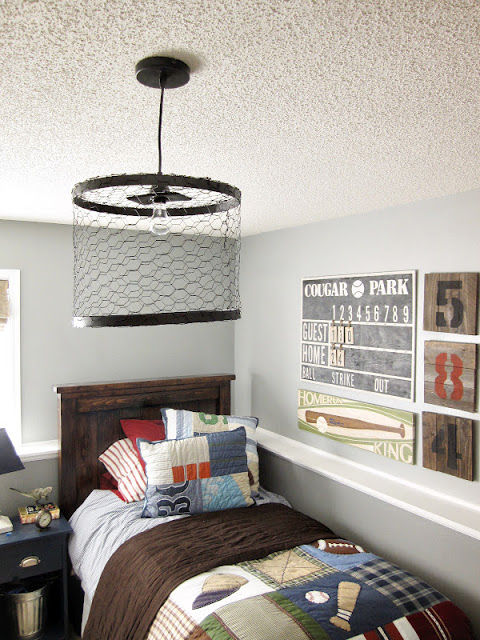 Your teenage boy will love this light fixture in his room, and you can totally make it on your own. What you need is a 14-inch embroidery hoop, wood filler, chicken wire, wire, wire cutters, glue gun, round outlet cover, and some spray paint (Oil Rub Bronze was used for the one on the photo). We love the final result!
DIY Polka Dot Bin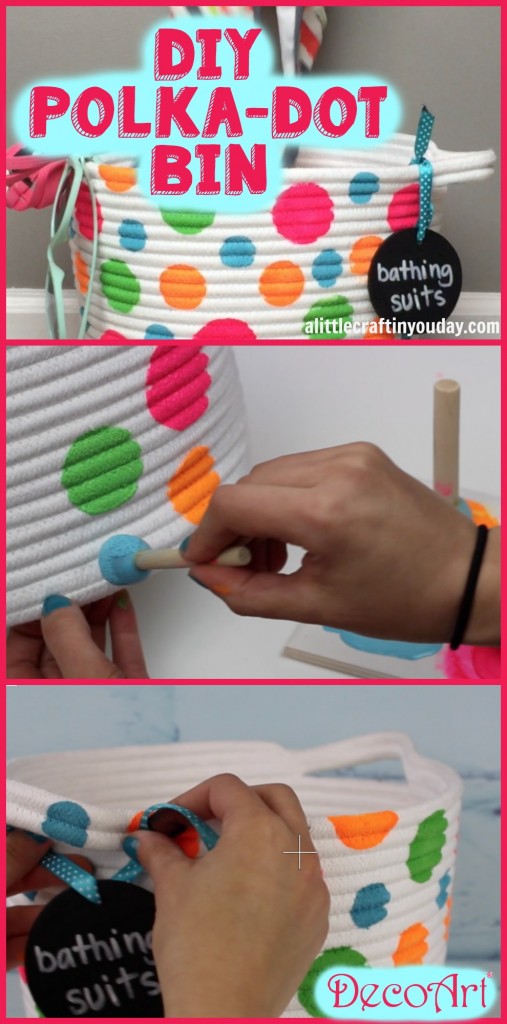 Here is a perfect summer DIY for your teens' room! This fun polka dot bin will add a pop of color and a great way to organize your child's summer favorites like bikinis, glasses, shorts, etc… The best part is that it is so easy to be made and so budget-friendly. There is a useful video tutorial that will help you make this awesome bin, so go ahead and check it out.
DIY Thrift Store Filing Cabinet
You can make this inexpensive cabinet out of any kind of old furniture. Here is everything you will need for this project: 2 colors of Americana Decor Chalky Finish Paint, filing cabinet from the thrift store, paintbrush, dust rag, screwdriver, and a sanding block. There is even a video tutorial included.
Sparkly mason jars and glittery flowers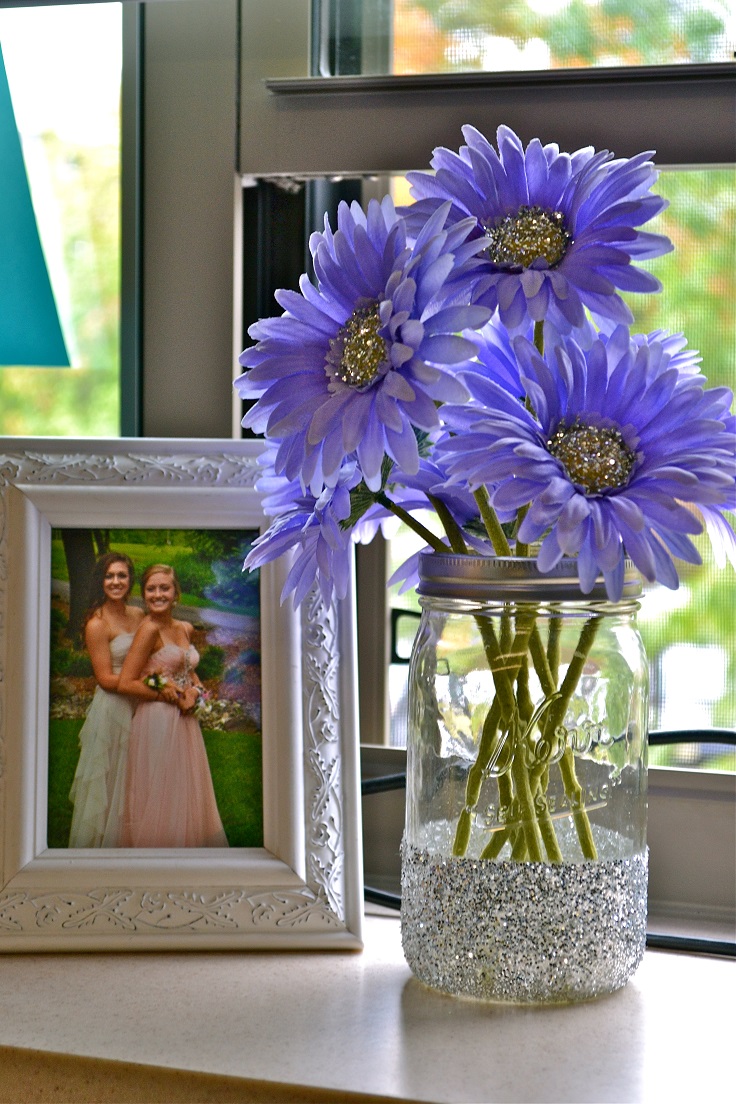 via blog.dormify.com
This is a great idea for a nice, inexpensive decor for your teen's bedroom. For making these sparkly mason jars filled with beautiful glittery flowers, you will need a mason jar, fake flowers, litter masking tape, Modge Podge, and a paintbrush. Choose flowers in your child's favorite color.
iPhone box desk organizer
via uncommongrad.com
Here is a simple, eco-friendly way to create a nice desk organizer for your teen's room out of a plain iPhone box. You will need the following supplies for this project: 1 iPhone box, sticky notes and/or sticky flags, pens, pencils, highlighters, scissors, paper clips, etc. magnets, contact paper, rub-on transfers, stickers. When you have everything ready, just follow the simple step-by-step tutorial.
Easy Hexagon Wall Treatment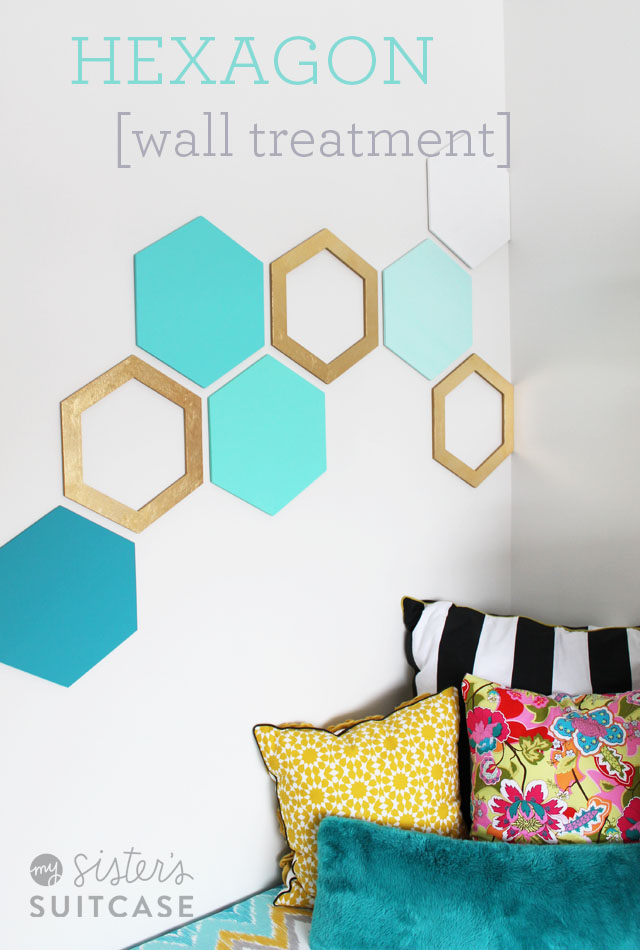 If you want a quick update for your teen's room, this is a great choice! Especially if there is a blank wall in the room that desperately needs decorating. Add a geometric pattern to the wall with this 3-D effect hexagons. Paint the hexagons to add a pop of color to the room. So trendy!
Paper Butterflies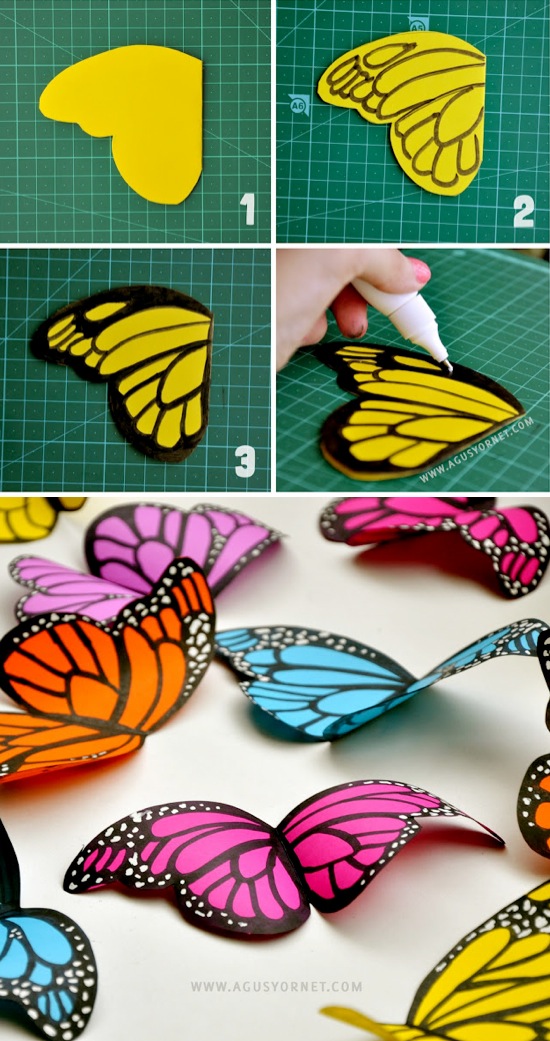 via agusyornet.com
How cute are these paper butterflies? And they are so easy to make and so budget-friendly. Make them, and you will have a fun decoration for a teen's room. Choose suitable colors and attach them to the wall, on a mirror's frame, on the bed's headboard, etc. All you need is some card stock and paint. For making the white details use a correction pen. 
Photo Letter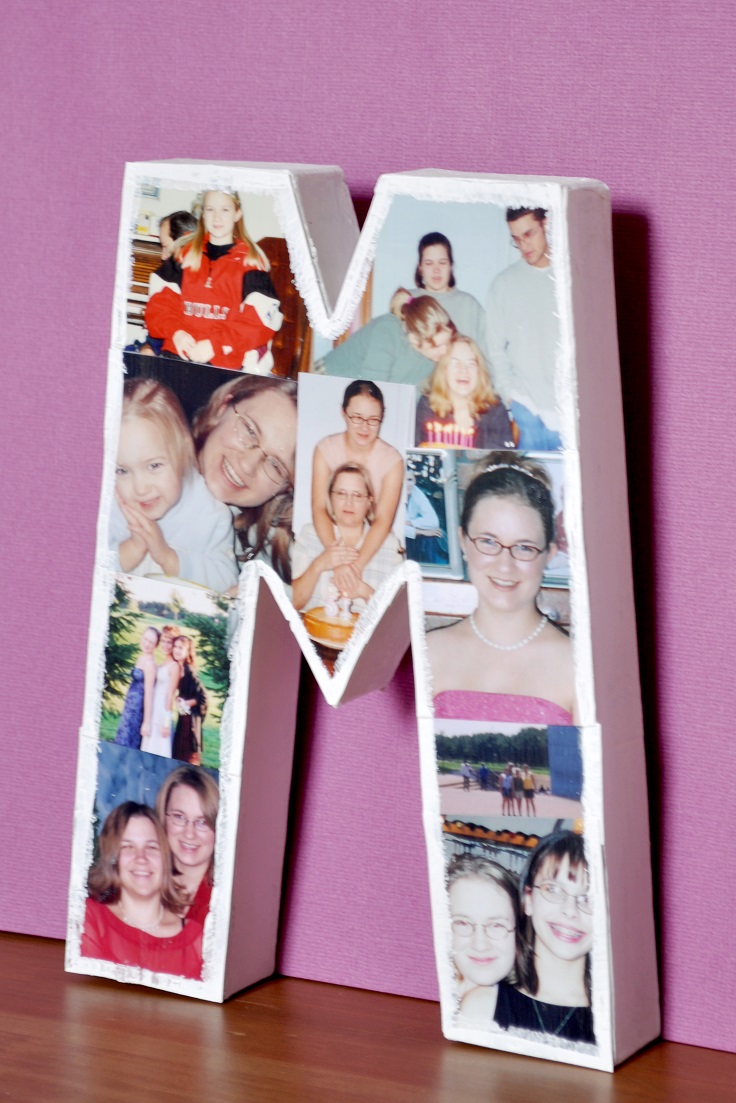 This photo letter makes a great room decoration and a thoughtful, personalized graduation gift. To make it, you will need the following supplies: paper mache letter, Mod Podge, photographs, scissors, sponges or paintbrushes, paint for sides if you choose, and a pen. Choose your favorite photos of you and your child and paint your letter your desired color before adding them.