The benefits of mint leaves are endless and everyone is aware of that fact. This aromatic herb has many uses, as a food ingredient and as beauty product ingredient. With actual winter season, chapped skin, dry hair and hands and irritated lip skin can be problem for all of you and that's why they require a better care. So what can be more beneficial than natural remedies which can be made at home!?
We've gathered 10 homemade beauty products based on mint which will give the best results for every part of your skin and body. Plus, they are budget-friendly!
Mint Chocolate Whipped Body Butter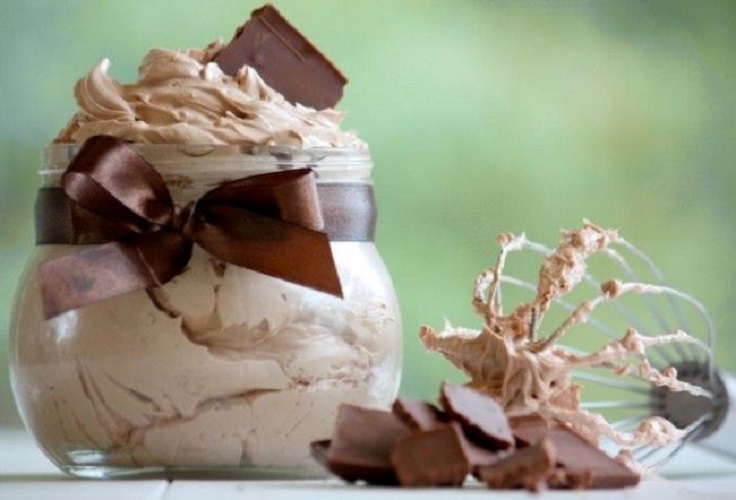 Enjoy the scents of chocolate and mint by making body butter on your own. This is a great gift for your skin which has a really simple recipe. Plus, this mint and chocolate whipped body butter can be used as a light bronzer.
Rosemary and Mint Shaving Cream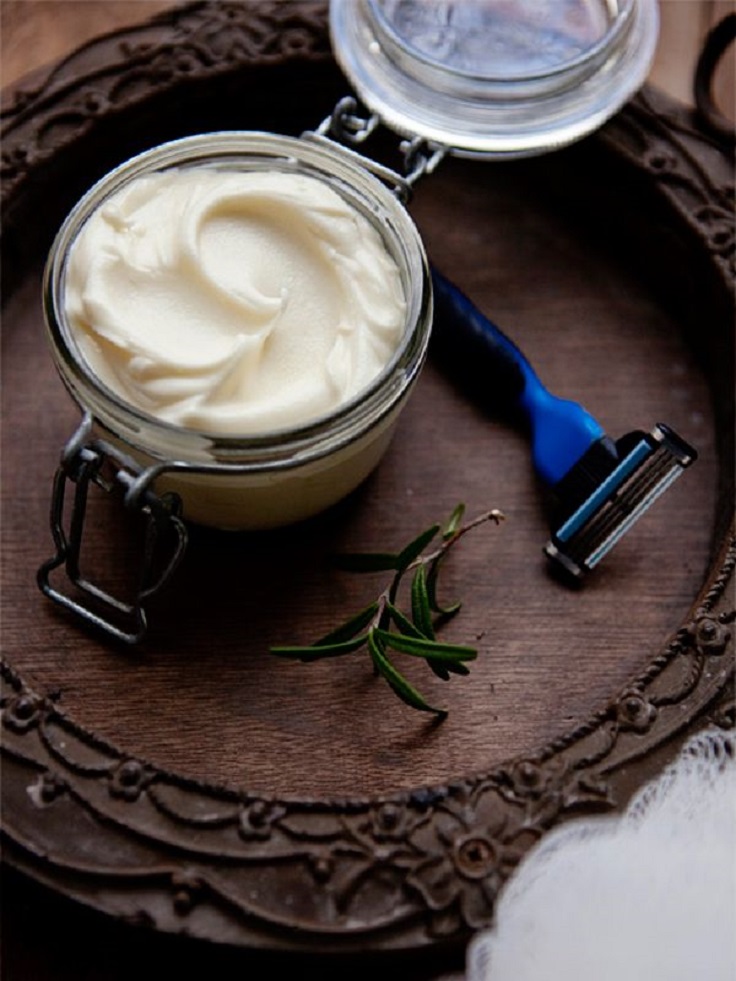 Did you know that you can make a shaving cream by yourself? Yes, it's possible! All you need are mint leaves and rosemary. Follow the instructions on the recipe below and you'll never ever want to buy a shaving cream!
DIY Herbal Hair Cleanser and Conditioner
Mint can be used as an ingredient for homemade shampoo and conditioner. These natural products are a great replacement for all those expensive hair treatments. You must try it, your hair and wallet will thank you!
DIY -Mint Facial Sugar Scrub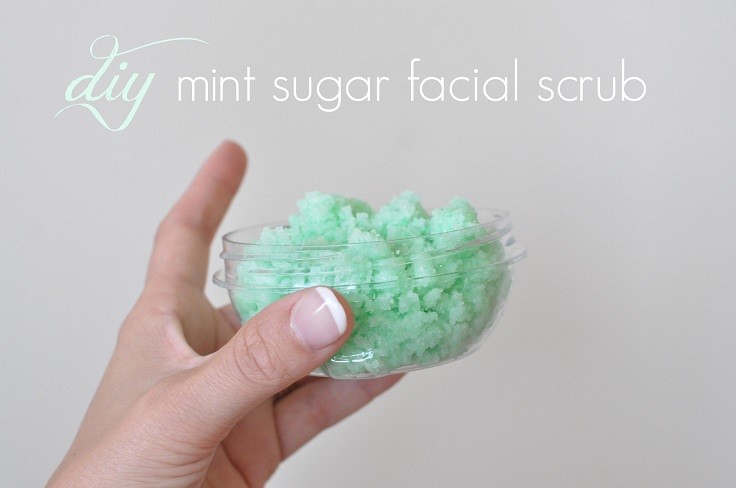 Get rid of the dry, flaky skin that develops over the day by using a homemade mint and sugar scrub. This scrub is good for all skin types and hydrate skin so effectively, which means that prevent eczema and psoriasis successfully.
White Chocolate & Peppermint Lotion Bar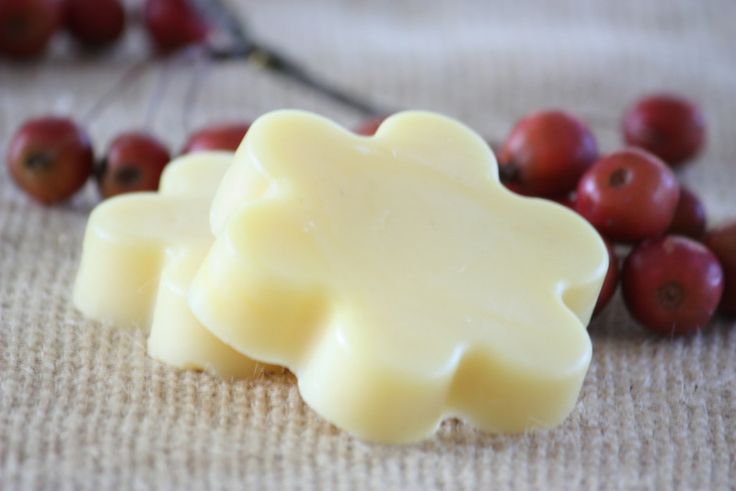 via meatified.com
Chocolate and mint combination is on this list again! What can we say when this mix has a wonderful smell and it's full of healthy benefits for our skin. Make it and you'll see why we're so obsessed with it!
Homemade Peppermint & Lemon Face Wash and Peppermint & Honey Facial Toner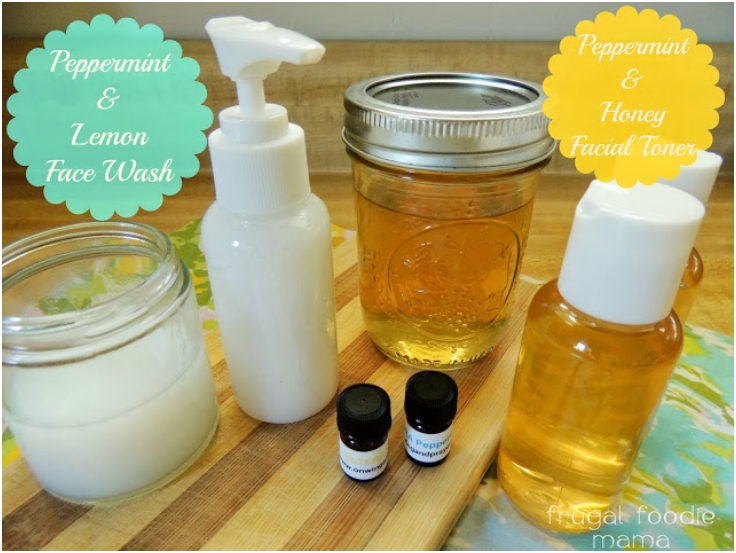 Can you believe that these two products will give you the anti-aging and anti-acne skincare at the same time?! Make your wishes come true and try these face wash and face toner. You'll have perfectly clear skin with fewer breakouts for 2 or three weeks!
DIY Mint and Lime Sugar Scrub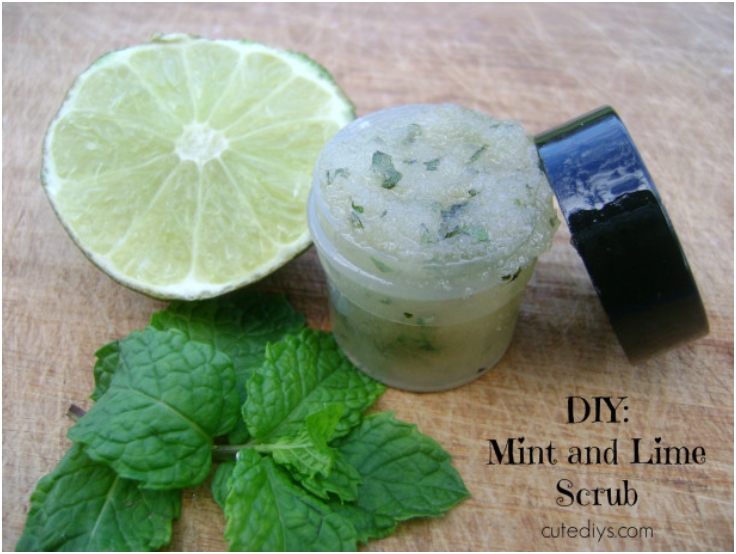 via cutediys.com
If your face skin is dry and dull from time to time, then you must try this sugar scrub which is made from mint and lime. But if your skin is sensitive, then make it without mint and lime and enjoy the powers of the olive oil and sugar. Advice: You can also apply this scrub to your feet and legs.
Mint Milk Bath Recipe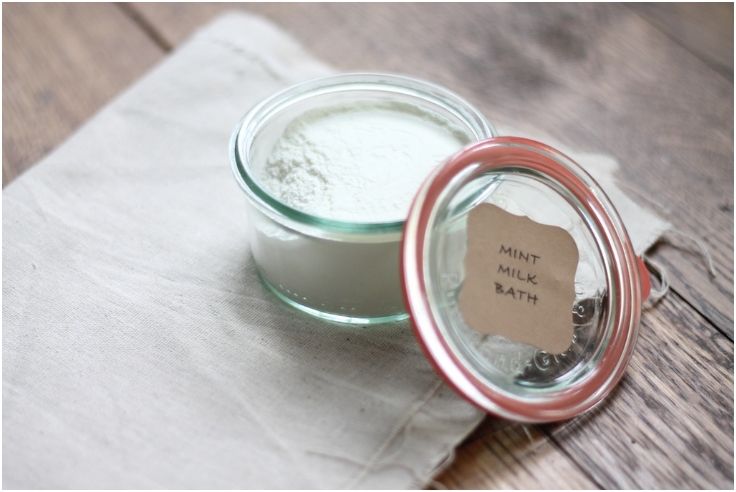 via cutediys.com
Enjoy and relax in your bath after a busy day at work! Make bath salts by yourself from the ingredients that you already have at home…it's easy, it just takes 5 minutes for preparation and after all, it smells perfect!
DIY Mint Lip Duo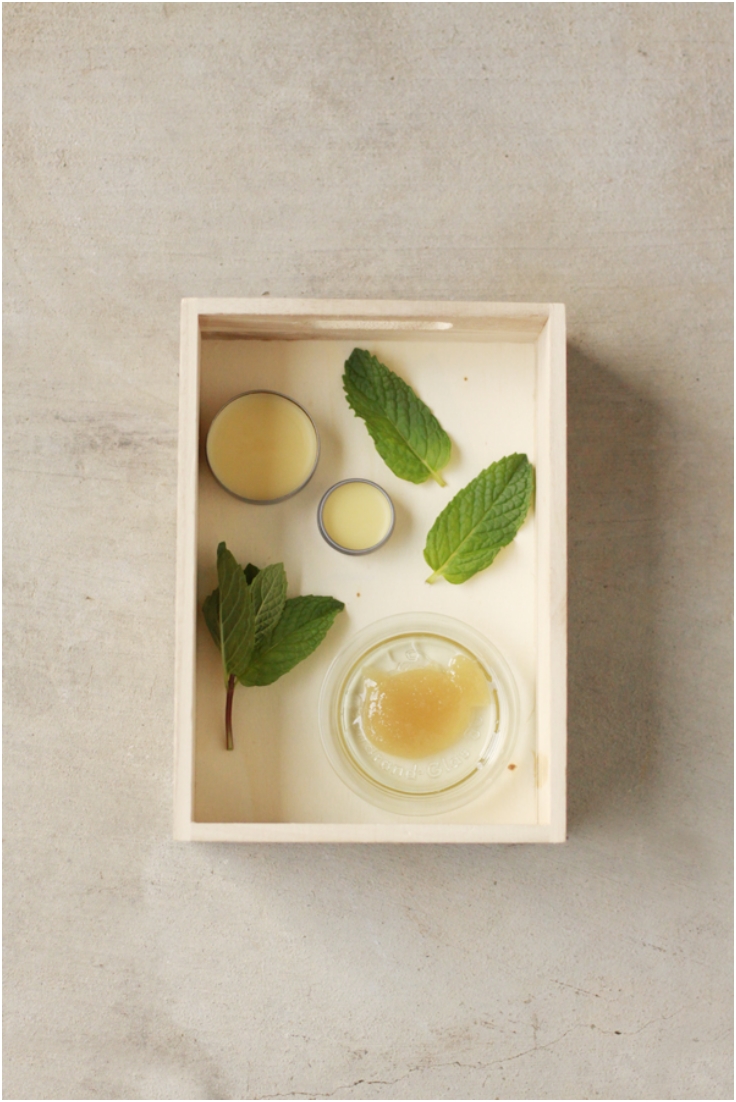 During the freezing season, our lips deserve better care and protection. That's why you need these lip scrub and lip balm. They'll give you all you need, the proper exfoliation and soft lips like a baby!
DIY Cucumber Mint Sugar Scrub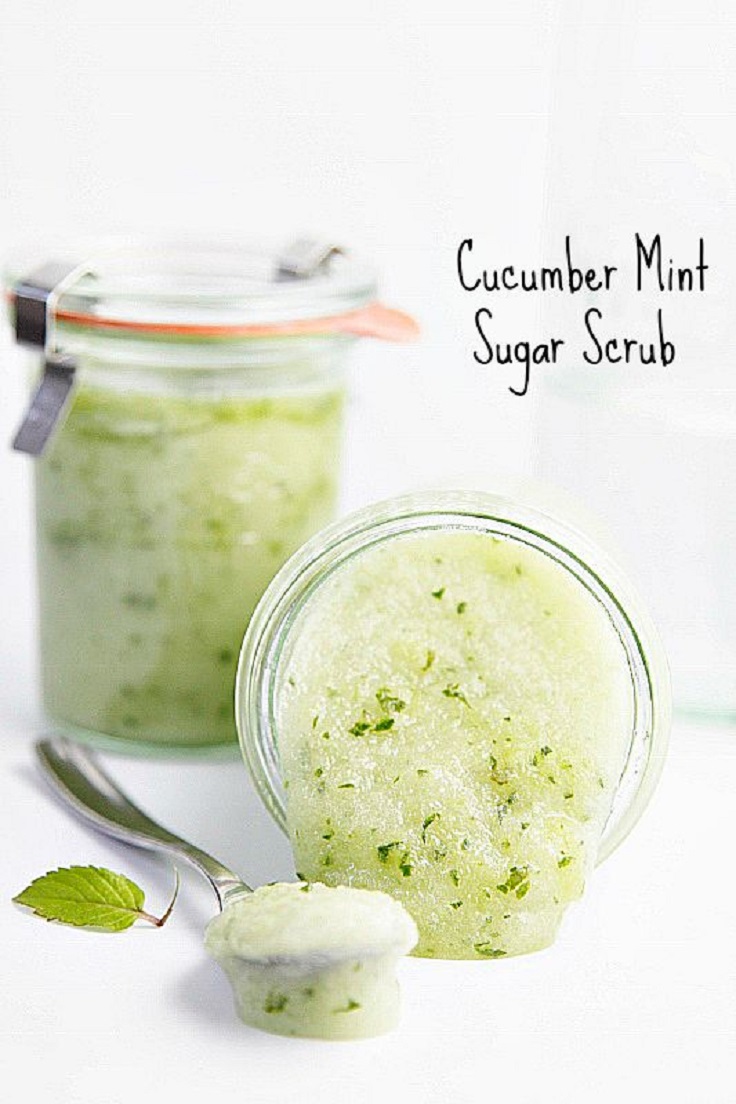 via bellalimento.com
Make a refreshing cucumber and mint treatment for your face skin and get the glowing shine you've always dreamed about. If you have some leftover cucumber slices, put them on your eyes to avoid dark circles! Enjoy the spa-treatment at home!