Using potpourri as an air freshener is a great idea! Not only will it give your home an amazing scent, but it can also serve as good home decor if the potpourri is placed into a decorative vase or jar. When it comes to preparing it, the potpourri is really easy to make – all you need are just a few ingredients!
This super budget-friendly DIY project is a fun and easy way to add a scent into each of your rooms. It takes no more than 10 minutes to prepare one potpourri, so why not give it a try?
1. Rose Petal Potpurri
via popsugar.com
The scent of the roses is one of the most popular worldwide, not only for perfumes. Many candles, potpourris, and other air fresheners have this gentle scent. To make your own rose potpourri, you need one dozen roses, a large plate, newspaper or cardboard, 1/2 teaspoon ground cinnamon, 1/2 teaspoon dried lavender, rose essential oil, or rosewater (optional), and a sealable glass container.
2. Crock-Pot Potpourri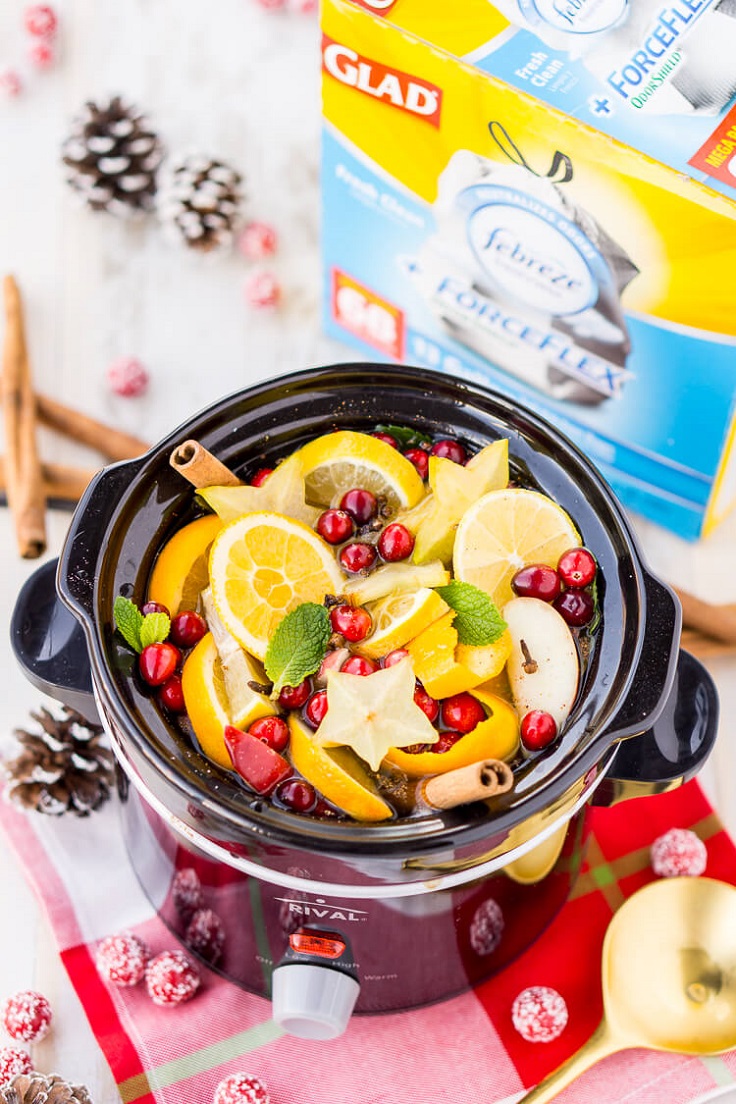 via sugarandsoul.co
There's so much time until the holiday season starts, but why not have the most amazing holiday scent again in your home? It will make your home one cozy, comfortable place! To prepare this potpourri, you need 4 cups water, 1 apple, 1 orange, 1 lemon, 1/2 cup fresh cranberries, 1/2 star fruit, 5 small cinnamon sticks, 1 teaspoon vanilla extract, 1 teaspoon whole cloves, 1/2 teaspoon ground nutmeg, and 5 large mint leaves.
3. Orange Spice Potpourri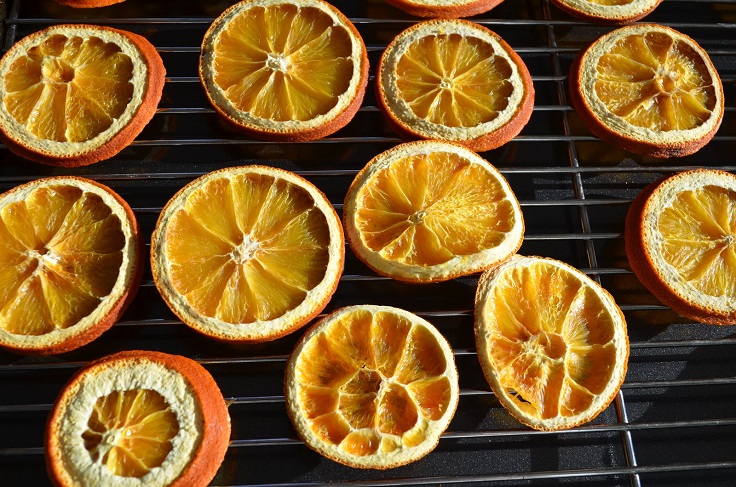 via thriftyjinxy.com
If you love the refreshing, summery scent that the oranges are giving, then creating your own orange potpourri is going to be a perfect idea. First, get the needed ingredients – fresh oranges, pine cones, star anise, cinnamon sticks, and whole cloves. Oranges match really well with cinnamon sticks and pine cones!
4. Stovetop Potpourri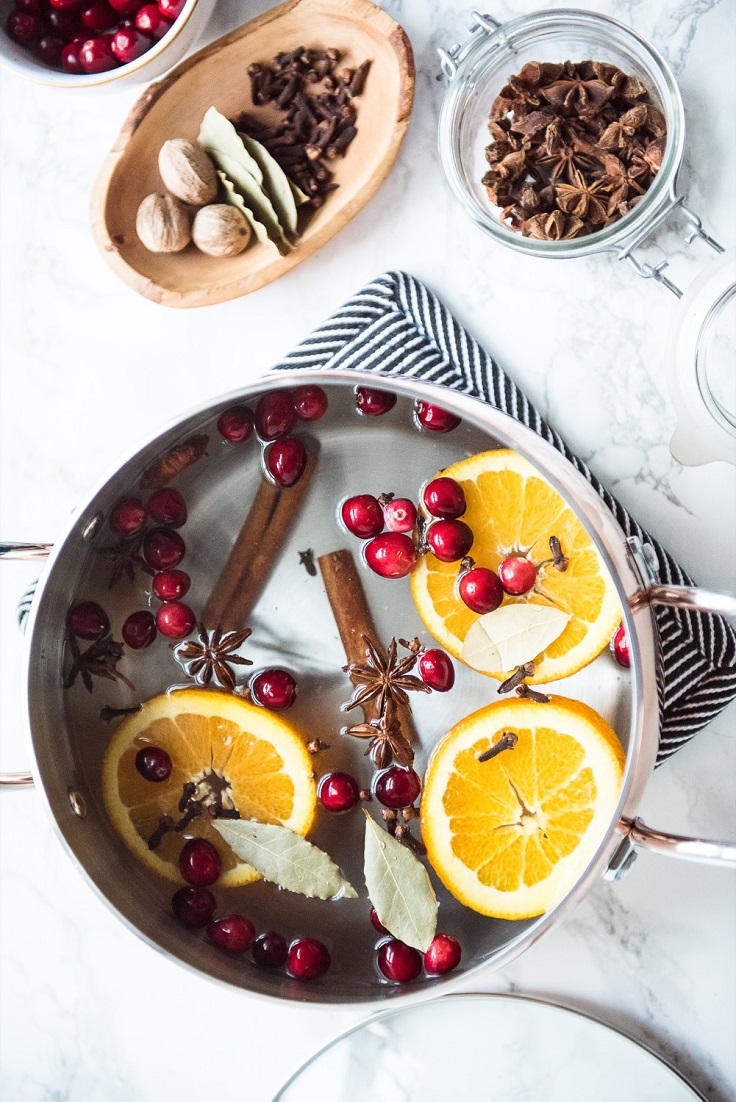 If you want a fresh, fruity scent for your home, then this is certainly the potpourri you need. It is the perfect combination of fruit and autumn ingredients, such as cinnamon and nutmeg. For this potpourri, make sure you have these – orange slices, fresh cranberries, bay leaves, cinnamon sticks, star anise, nutmeg, and cloves.
5. Layered Mason Jar Potpourri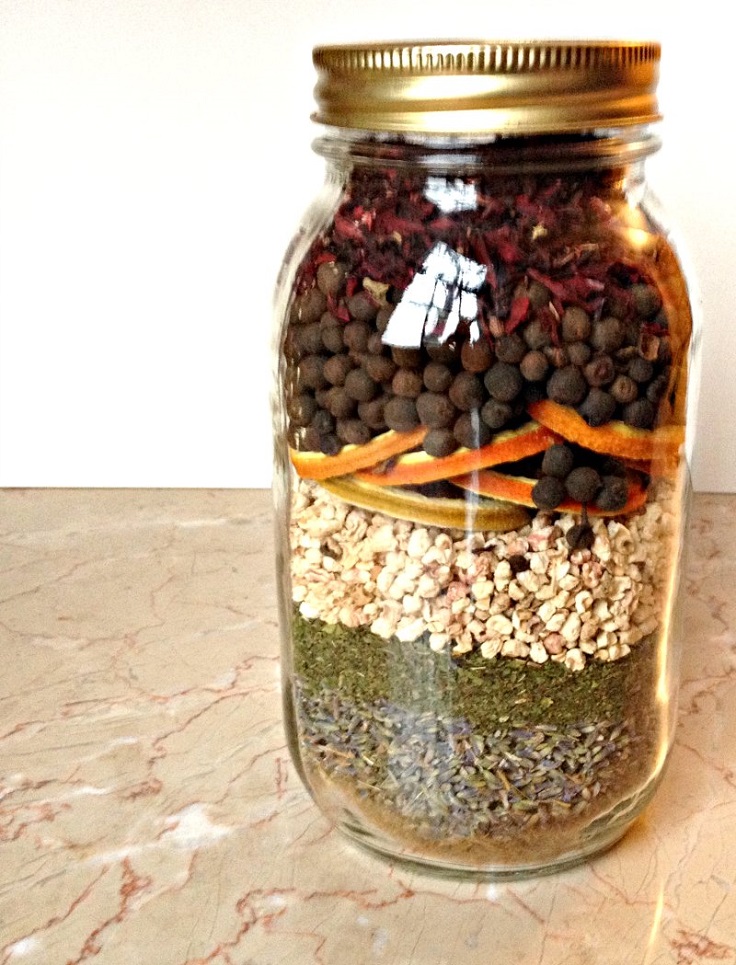 via gardenmatter.com
Take out that old mason and jar and fill it with layers of all kinds of ingredients that will make your home smell amazing. For example, you can add a 1-quart sized jar with a lid, 1 T ground clove powder, 2 T ground cinnamon powder, 1/2 c. lavender, 1/2 c. peppermint, 1/4 c. fixative such as cellulose fiber, 1/4 c. colorful botanicals such as orange slices, 1/4 c. spices, 1/4 c. textured botanicals like hibiscus flowers and certain fragrances or essential oil.
6. Dry Flowers Potpourri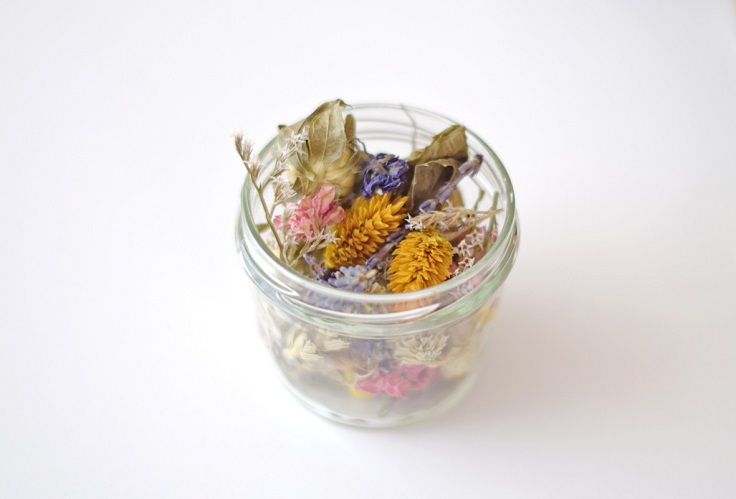 The floral scent is one of the most gentle you can find, so adding a little bit of this romantic and refreshing potpourri to your home is going to make it so good. You need dry flowers, mason jars, kraft paper, kraft cardboard, cord, and circle punch. Besides the dry flowers and the mason jars, use the rest of the materials for creating tags and labels – this potpourri can be an amazing party favor!
7. Lemon and Rosemary Simmering Potpourri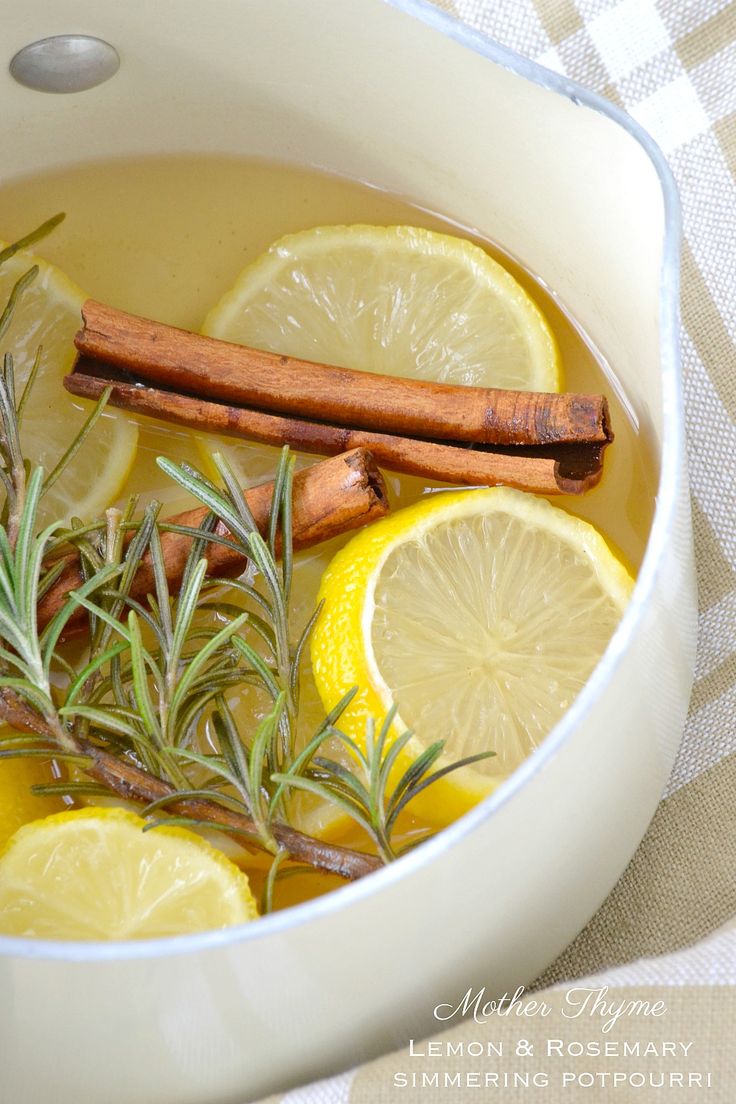 via motherthyme.com
Ready in just 5 minutes; for this potpourri, you need 1 lemon, 1 large sprig of rosemary, 2 cinnamon sticks, 1 teaspoon vanilla extract, and 1-2 cups water. Just place all ingredients in a small saucepan and bring to a boil over medium-high heat. Continue boiling on simmer and add water if you think it is necessary.
8. Pomegranates and Cranberries Potpourri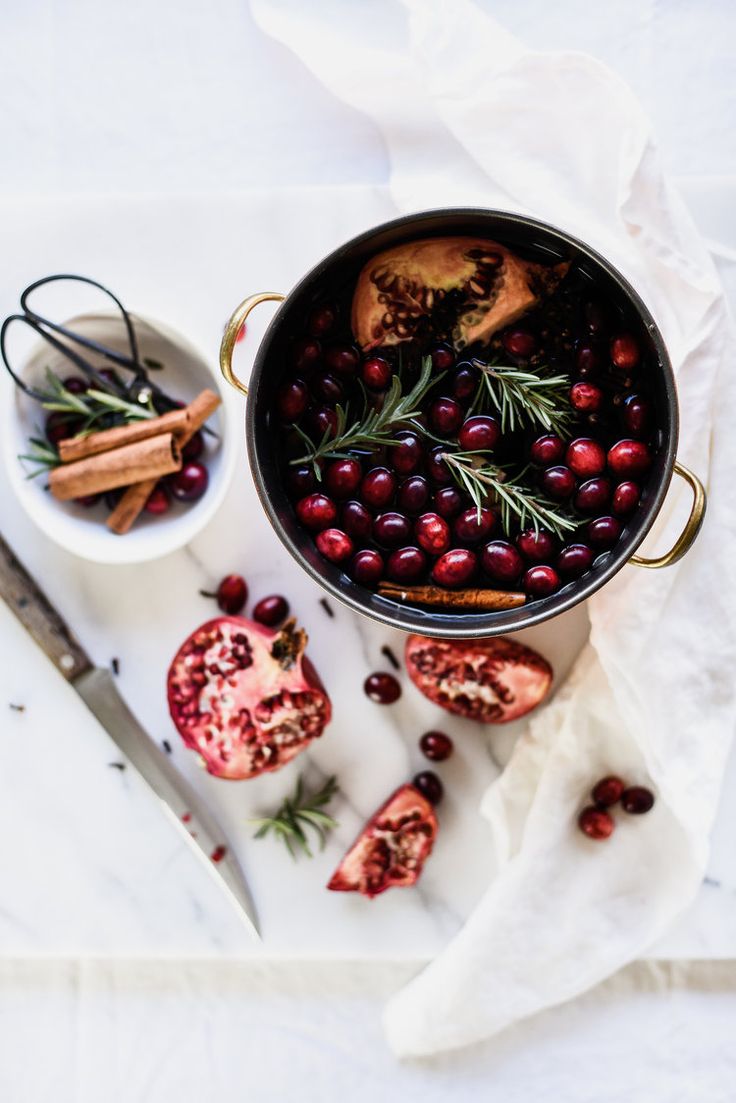 Like a few of the potpourris we have already shown you, what makes this one special is that it has vanilla combined with pomegranate and cranberries. Its sweet and refreshing scent will make you feel so cozy! You need 1 pomegranate quartered, 1 cup fresh cranberries, 1 tablespoon whole cloves, 1 tablespoon vanilla extract, 3 sprigs of fresh rosemary, and 3 cinnamon sticks.
9. Lavender Potpourri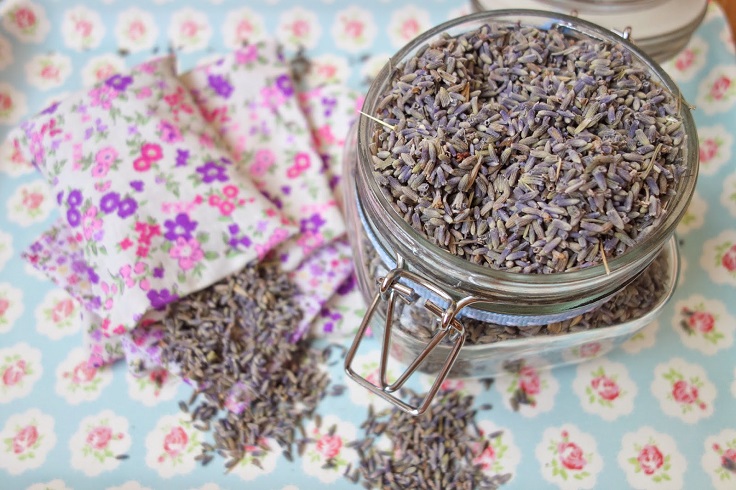 via pastureliving.blogspot.com
One of the most popular ingredients when it comes to potpourri is lavender. Not only it has an amazing scent, but it also is very useful if you want to relax and feel stress-free. For this potpourri, all you need is dried lavender. You can keep it in a mason jar or homemade sachets.
10. Potpourri from a Floral Bouquet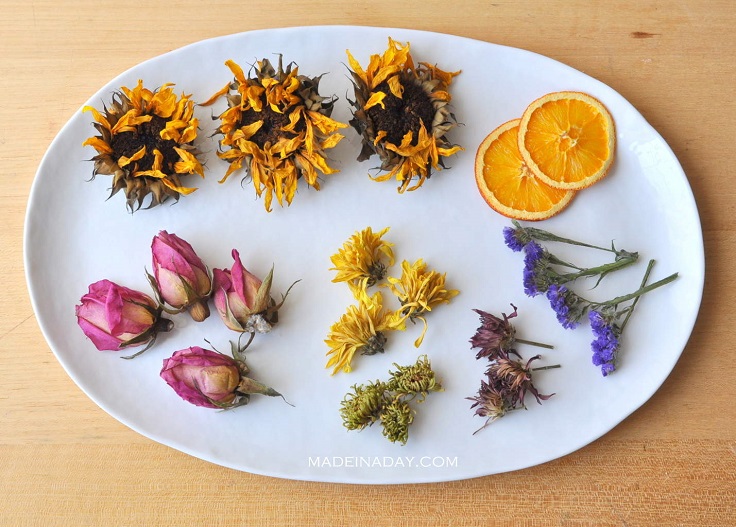 via madeinaday.com
Here's another potpourri that contains flowers in it in a combination of essential oils. In this case, oils, such as Bergamot, are used for their calming and soothing aroma, but you can experiment more with these. You need dried flower tops, dried orange slices, dried lemon slices, 10 drops of Sweet Orange oil, 7 drops of Lemon oil, and 7 drops of Bergamot oil.