Have you always dreamed of designing your own jewellery but weren't sure how to get started? Do you look longingly at the free jewellery patterns on the Web and think, "I wish I could do that"? Well stop dreaming and start doing with this collection of beginner jewellery tutorials!
Now, that the weather is turning out to be better and better, show off what you got! Start making your own jewellery and this way you will be sure that the piece hanging on your neck is one of a kind. Do you feel like making some jewellery according to your taste?
Here you'll find fun, flirty, colourful, bold, and easy-breezy DIY jewellery projects that are perfect for the summer season! Make your favourite combinations and be unique with your own homemade necklaces!
Woven Bead Statement Necklace
via alldaychic.com
For less than $15 investment, you can very quickly make this beautiful woven bead necklace. One of the best parts of this project is that the colours are customizable, buy whatever beads go with your style, clothes and mood.
Fringed Necklace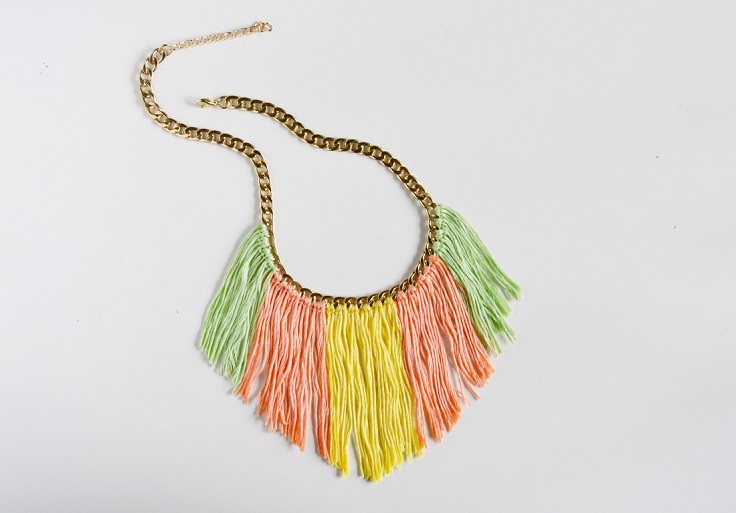 This Fancy and Fringed DIY Necklace is the perfect way to dress up your outfit this summer. Easy to make, this statement necklace will make your summer wardrobe "pop" with brightness. It is a great choice to bring some colour to your work outfit and some flow to your "date night" dress. It will also make a great gift for relatives and friends of all ages. Bring some fun to your ensembles this season by dressing them up with this unique and bold homemade necklace.
Chunky Finger Knit Necklace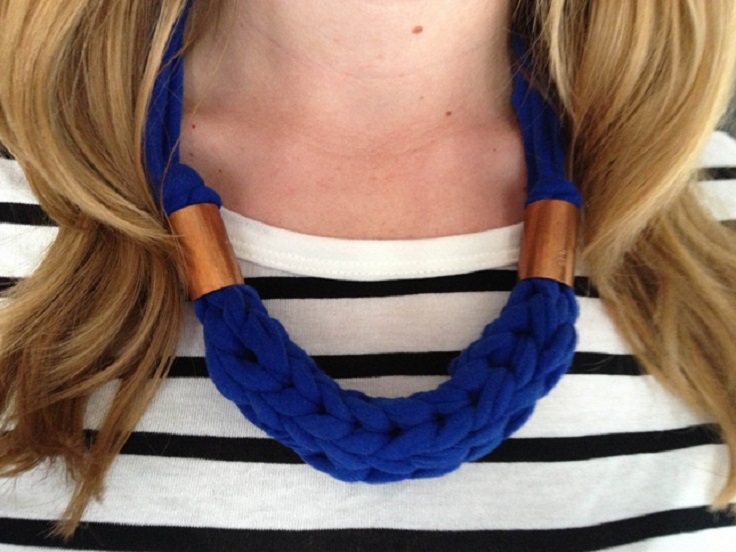 This DIY finger knit necklace is quick and a lot of fun to make. If we could figure out what to do with it, we'd sit around watching TV and making yards of finger knit cord from this stretchy yarn all day.
Neon Quartz Necklace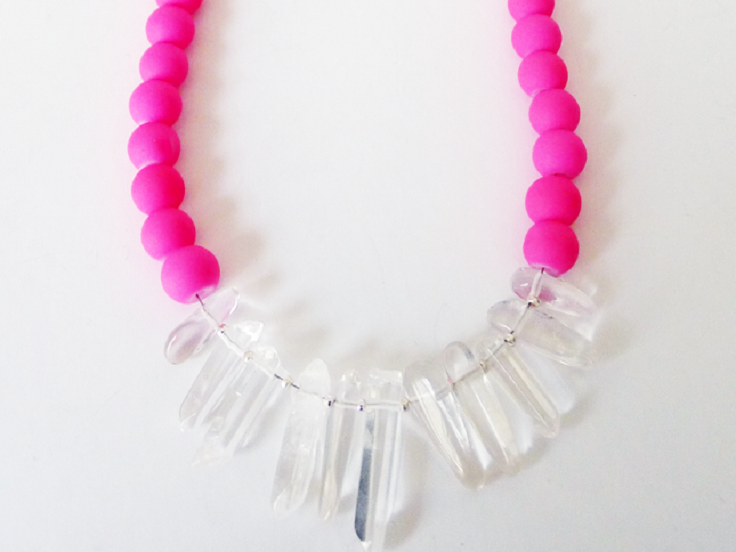 Begin by looping a 24-inch piece of beading wire around a jump ring, slide on a crimp bead, and press shut with the plier. Add half of the neon beads. String on the quartz beads from small to big then small again, alternating with the crimp beads (do not crimp shut). Add the remaining neon beads. Loop the wire through the clasp and a crimp bead and press shut. Trim the excess bead wire.
Lace Knit Collar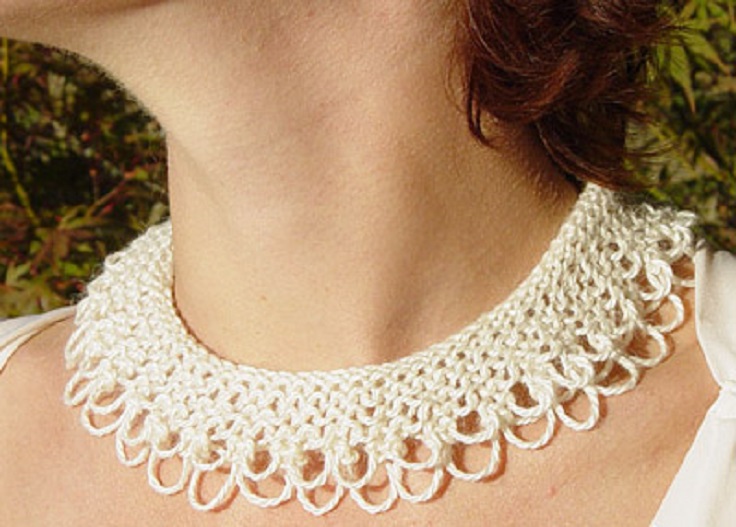 via knitty.com
Make this gorgeous Lace Knit Collar take a different approach to traditional necklaces and catch the eye of everyone in the room! This free knitting pattern shows you all the steps you need to do this fun jewellery project.
Pop of Colour Crocheted Chain Necklace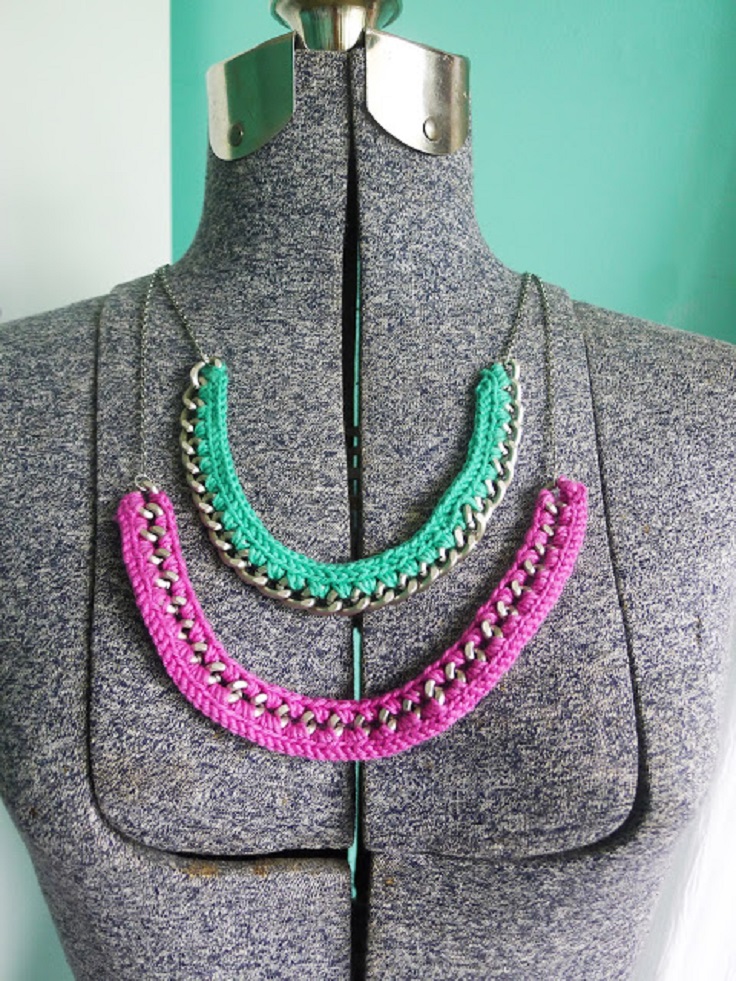 Delve into crocheting for beginners with this Pop of Color Crocheted Chain Necklace. This DIY necklace meshes crochet instructions into a great jewellery design. The jewellery tutorial is very explicit on how to complete this project. It includes photos for each step so that the jewellery-crocheter can understand the instructions visually. Hit your local craft store and pick out a becoming colour of thin yarn. Choose wisely because this colour will be adorning your neckline.
Statement Necklace

via nbeads.com
Let's make your own statement necklace in mint and floral-ish. You'll look just as cool as you are when you wear this summer spirited necklace. This necklace perfectly fits in casual outfits. If you like to dress up yourself casually, why not DIY statement jewellery?
Neon Crochet Bib Statement Necklace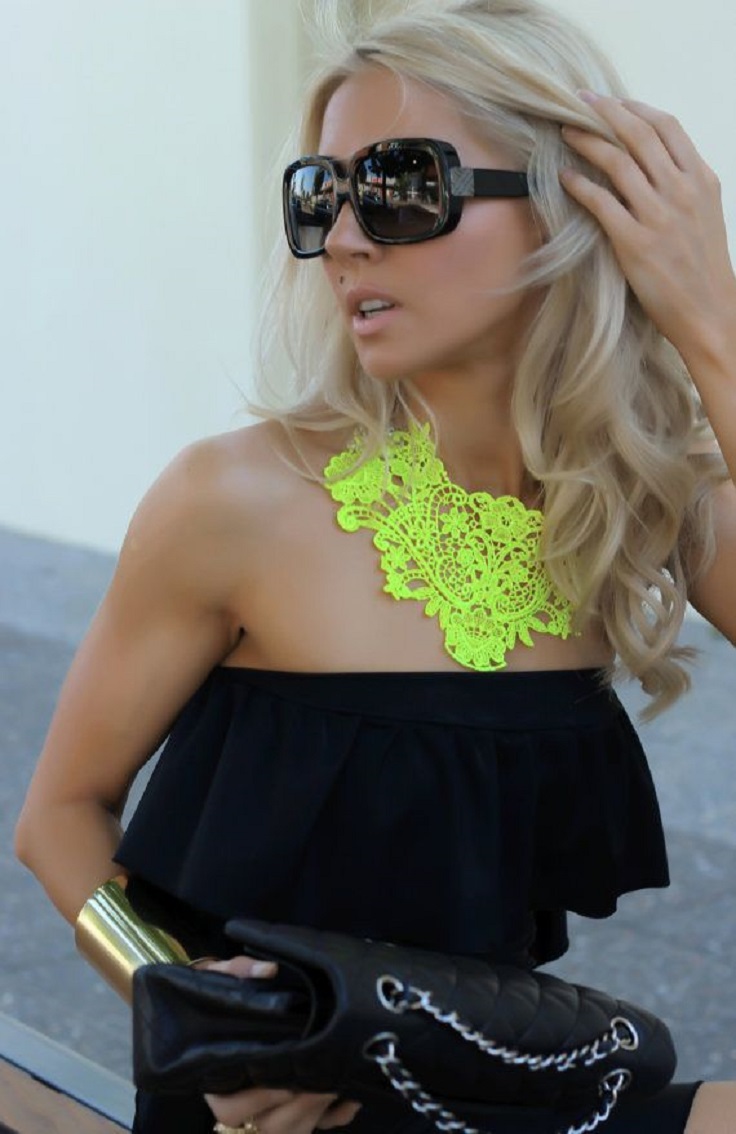 There are many colour options to choose from, but we are crazy about the neon with black, and we have a current obsession with the yellow seafoam colour.
Pretty Agate Crochet Necklace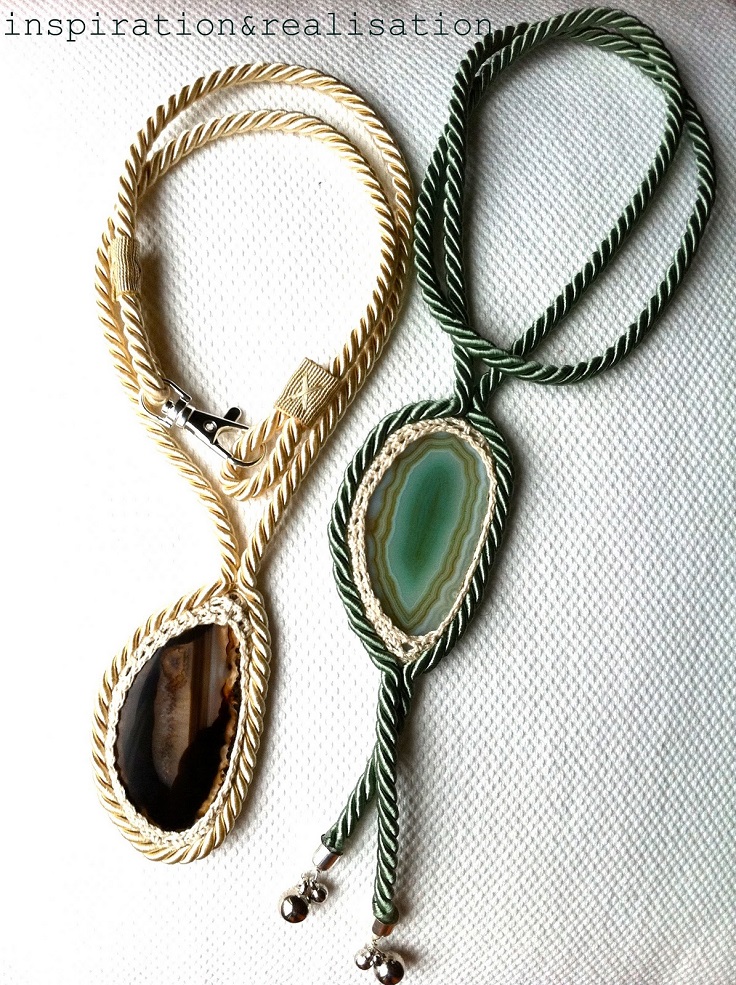 Here's another great knock-off tutorial. This crochet necklace pattern for Pretty Agate Crochet Jewellery will give you the ability to make any piece of agate jewellery once you've mastered the steps. Make a necklace and matching bracelet!
Nautical Rope & Chain Knot Necklace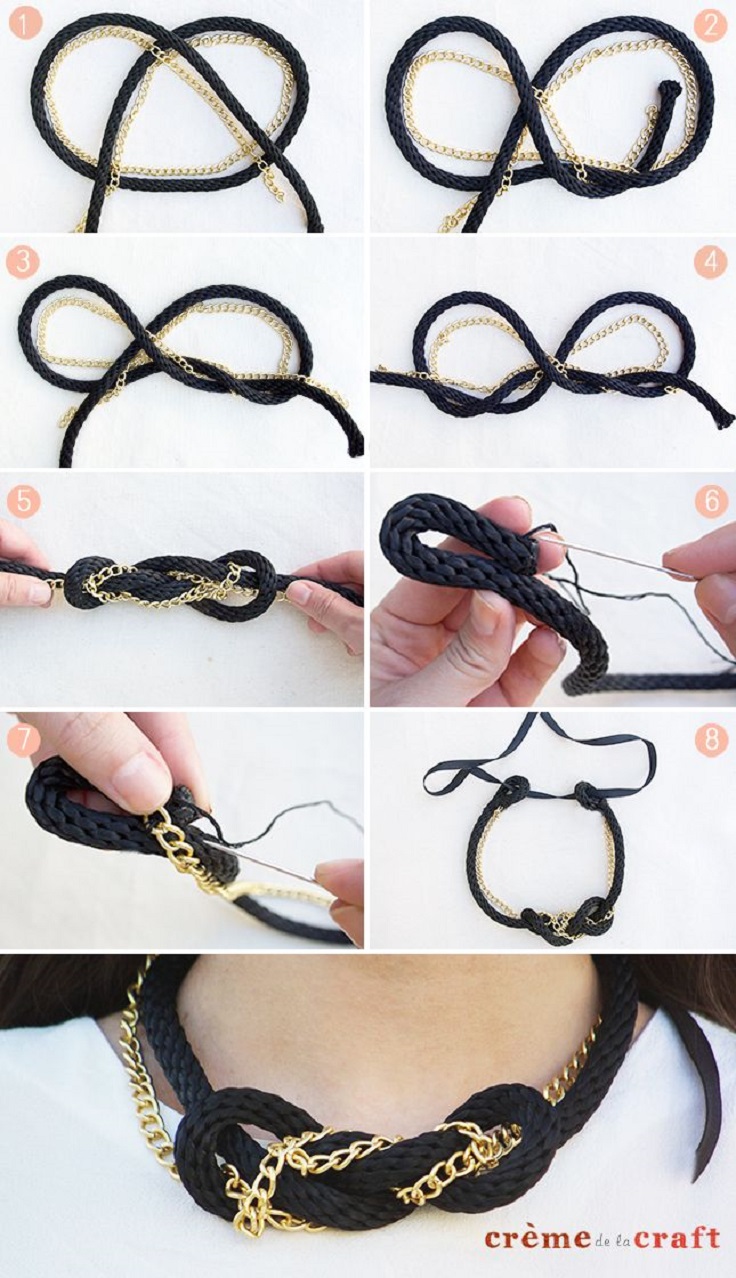 We thought a nautical-inspired accessory would make the perfect addition to your wardrobe with summer around the corner. We've seen many great DIY nautical necklaces, and there are many different ways you can make one, but we found this technique to be the simplest.