Tattoos have long been considered a form of rebellion and freedom of expression. Even in today's societies, where many things have been accepted, there is still a negative stigma attached to tattoos and similar body art.
Yet, as kids, we've always found them so cool and amazing and we've all wanted to get one at least at one point in our childhood. But getting a tattoo is a choice we have to live with our whole lives, even with the option of laser removal, which not all can afford. Luckily for us, there are plenty of temporary tattoo options to choose from.
As we mentioned, kids love the idea of tattoos. That's why we often see them covered in those temporary transfer tattoos that usually come in some type of snacks. Aside from the store-bought temporary tattoos, there are ways to become a temporary tattoo artist yourself.
From the most basic way, which is drawing on your skin with a sharpie, there are techniques and mediums that when done right will leave you with a great looking tattoo.
Now, these tattoos are temporary, lasting from a couple of days to a couple of weeks, but the great thing about them is that you can play around with the design and tweak it to suit not only your tattoo-crazed kids but also give you a chance to see how that real tattoo you've always wanted to get will look on you, before actually going under the needle.
Now, let's look at some really cool and pretty useful DIY temporary tattoos.
DIY Temporary Mustache Tattoos
Temporary tattoos are meant to be fun and silly even. And what is sillier than some handy mustache that you can put on and remove in a blink of an eye? The discrete placement of the tattoo is also a great way to get away with having it while at school.
DIY Temporary Gold And Silver Tattoo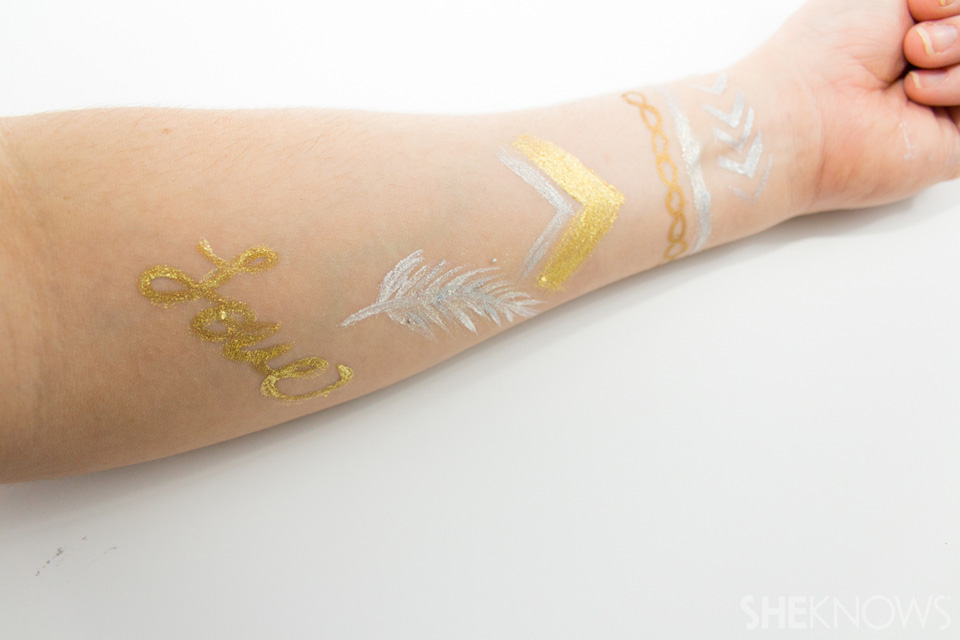 Tattoos are one form of adorning your body with something pretty, similar to good clothes or jewelry. Speaking of jewelry and shiny things, isn't it a shame that there aren't too many metallic tattoos around? Well, now you can make yourself some temporary hold and silver jewelry or designs that you definitely don't have to worry about loosing when you go for a swim this summer. Don't these metallic tattoos look awesome.
DIY Style: Tattooed Nails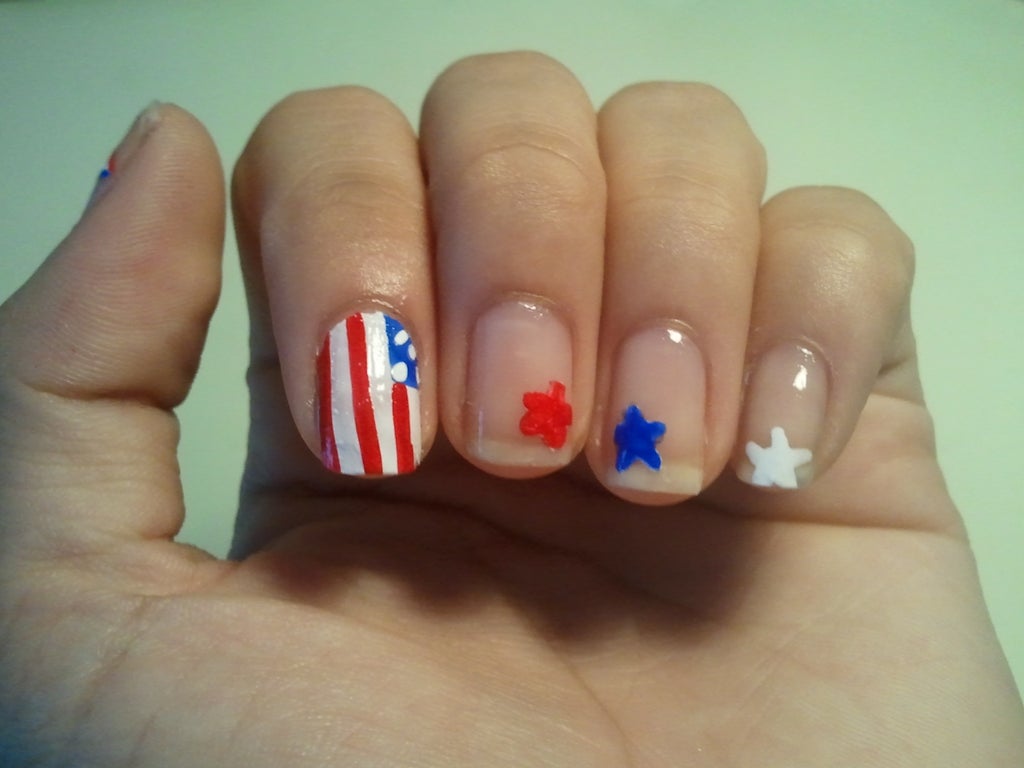 While the definition of a tattoo is creating a permanent design on the skin, there are still plenty of nail tattoos to choose from that have become quite popular in the world of extravagant manicure. So, while this isn't a real tattoo, it is always nice to know a way to spice up your nails, which is why we wanted to include this tutorial in the list.
How to Create Your Own Temporary Tattoo With Paper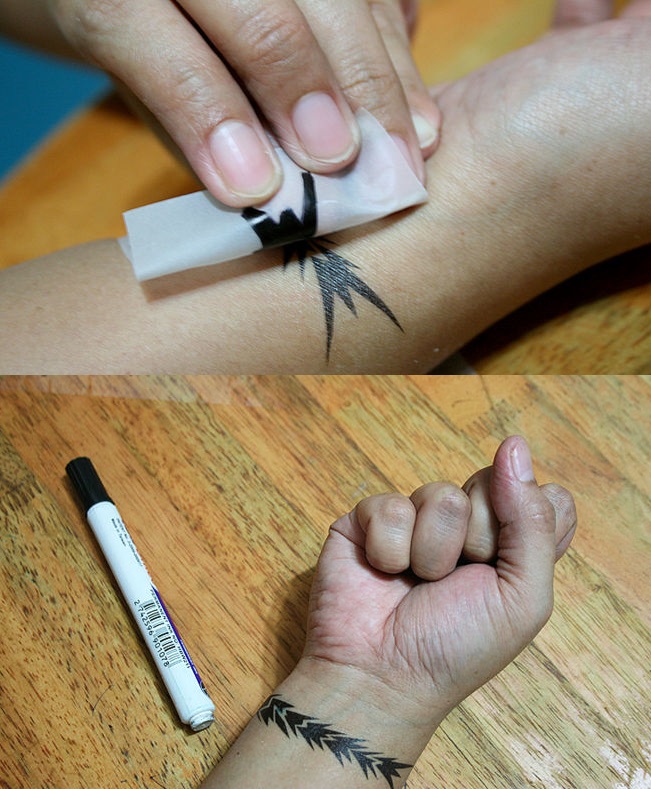 The most common temporary tattoo is the stick on transfer one, of course, and you don't have to look around for the perfect design when you can make one yourself. It is pretty easy to make and the result is just as good as the real thing.
Henna Temporary Tattoo
The oldest way for a temporary tattoo design is by using henna. Henna today is mostly used for hair dye, but it has been used to create intricate designs on the skin since ancient times, and the techniques still hold true today. So if you happen to have some henna dye around, you can start drawing your tattoo directly on yous skin and enjoy the results for longer than just a few days.
Temporary Tattoos With Parfume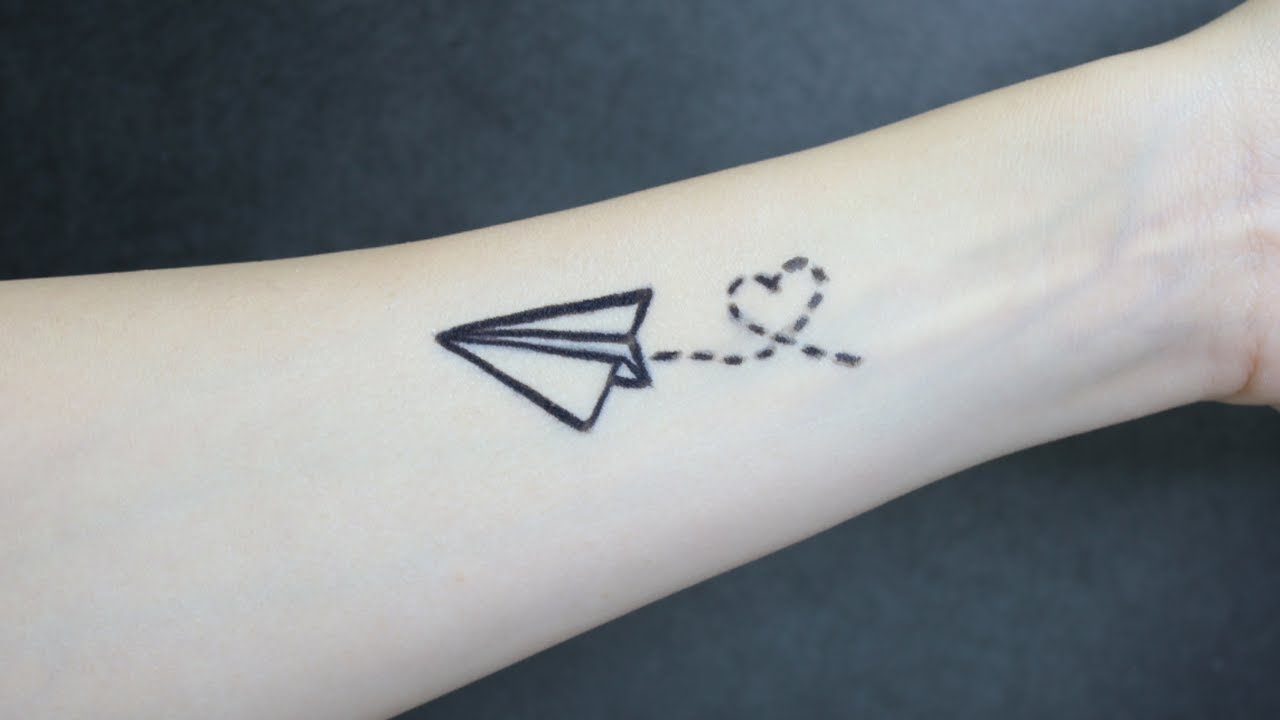 Homemade stick-on tattoos usually require special paper to transfer the design onto your skin. But did you know that ordinary printing paper can do the job just as well? Print out your design, spray a bit of perfume on the paper, and stick it on your skin. Instant tattoo.
DIY Permanent Marker Temporary Tattoos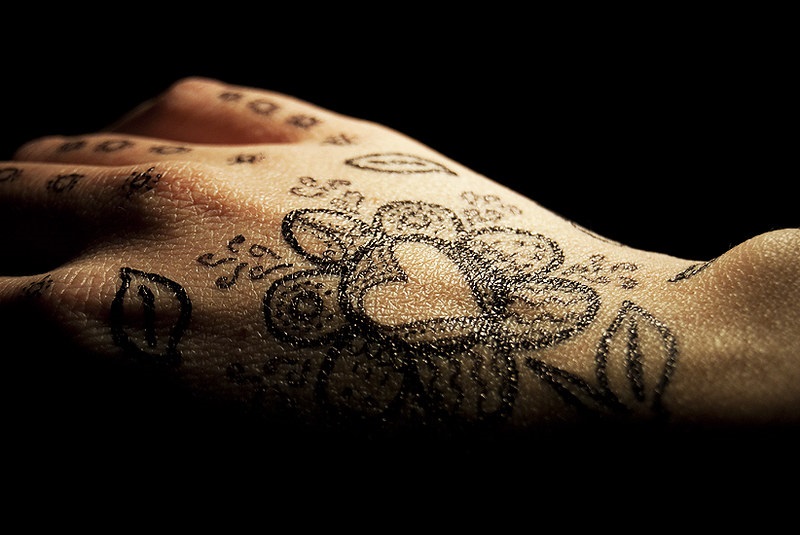 Most of the time, the simplest solution can turn out to be the best one. In this case, permanent markers. We all know how hard they are to remove from your skin and they don't just start to run after you've splashed them with water. So if you're looking for a more colorful tattoo to last you a few nights of partying, then you should look into some quality permanent markers.
DIY Temporary Safety Tattoos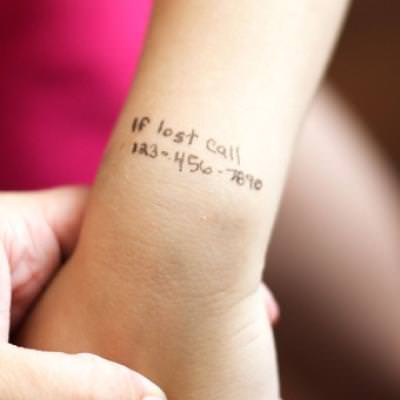 Aside from looking cool, tattoos can be quite useful, even life-saving. This is a great safety tip for parents with young children, especially when going on a trip or a holiday. Write your information, phone, or address on your child's arm or wrist and put some liquid bandaid or clear nail polish on top to make it waterproof. This can be extremely helpful if your child gets lost so that when they find them they can contact you at once.
DIY Glittered Body Art
At the end of the day, tattoos are supposed to be fun, at least for the kids. While fun and intricate designs can be fun for them, nothing is better than glitter. Luckily for you, there are ways to make your princess feel special with some sparkling glitter tattoos that will be a great hit for any birthday party.
Colorful Temporary Tattoo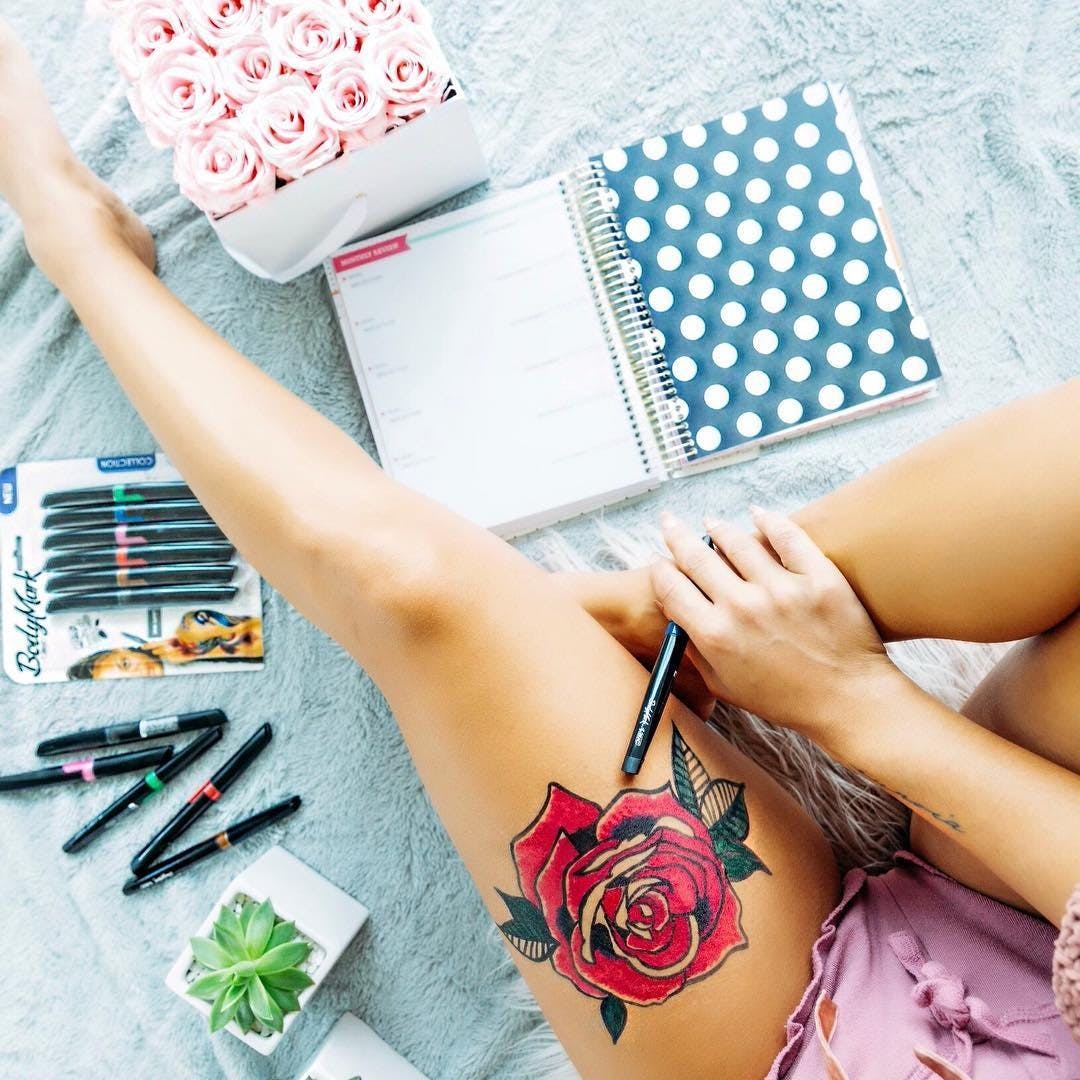 We offered you a few ways of getting temporary tattoos, some old, some new, so for our last idea, we offer you another option for creating a more detailed and colorful tattoo. Aside from the sharpies, pens and printers, we suggest using eyeliners or other makeup and protecting it with liquid bandaid or hairspray. It works and your tattoo will be protected and last just a bit longer.
We hope you liked our list of temporary tattoos and that we managed to spike your interest in this decorative body art. What is your favorite way to give yourself a temporary tattoo? Leave us your ideas and thoughts in the comment section below.