The biggest Christian holiday will be here very soon, and we're gladly expecting the approaching Easter to arrive! We've said it many times before, and we're sure that you (as a real crafty mom) are aware of the fact that, actually, the holiday season is a perfect excuse for you to gather your little ones around the table for one; reason – crafting!
Making Easter crafts is an activity that'll surely keep your kids occupied for a long period of time, and it's a super way for you to spend some fun time with them!
Don't search over the web for interesting DIY projects for children because we've covered you with a collection of 10 interesting crafts for kids of all ages, from toddlers to preschoolers!
Mini Wooden Easter Baskets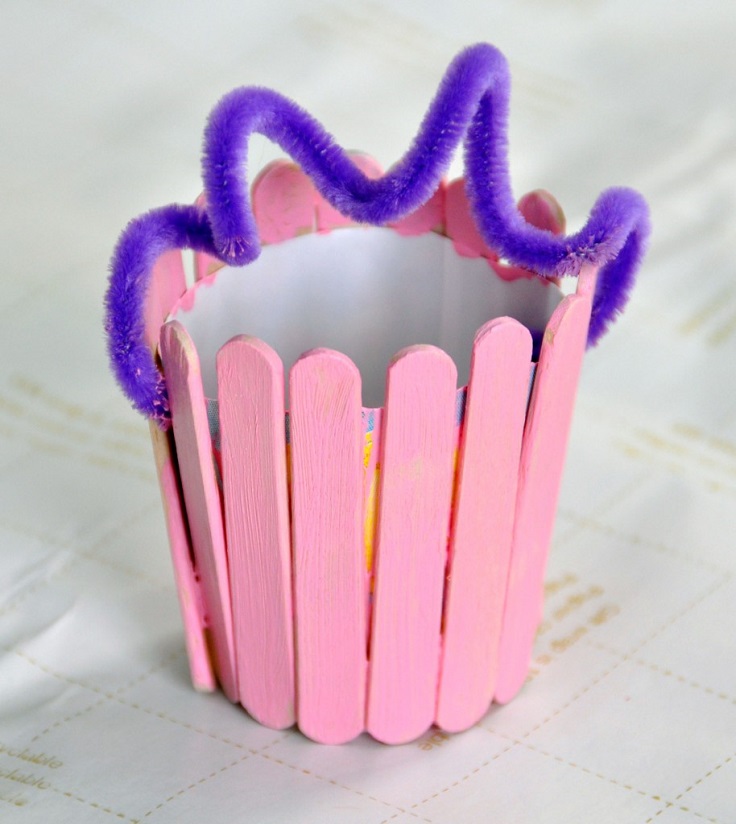 via rockinmama.net
In the same beginning, we're offering you a craft with instructions for your little kids to make mini wooden Easter baskets. These little creations are the perfect place where you can display wonderful Easter eggs that'll be painted in many various colors! You'll need just a few supplies to start the challenge with your children!
Wooden Spoon Chick Puppet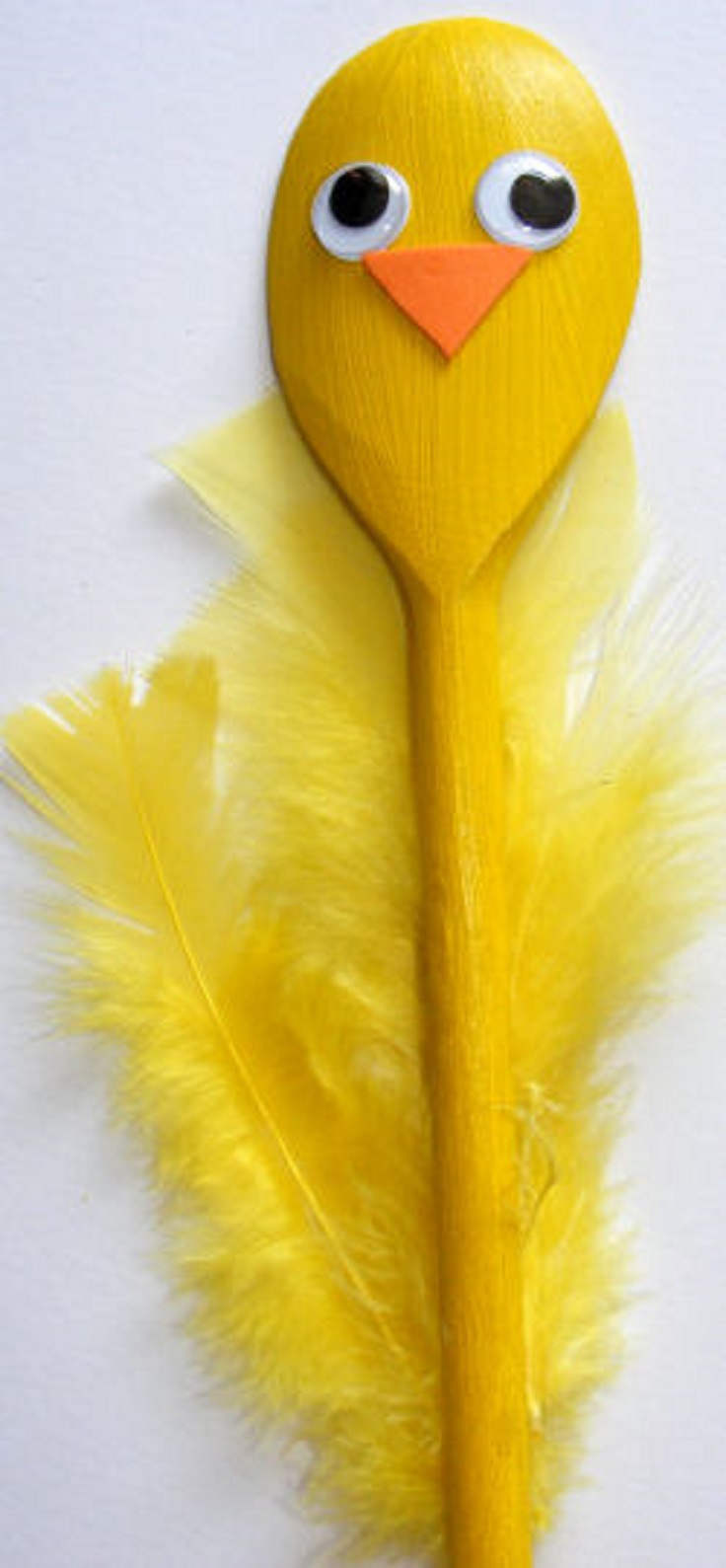 The Wooden Spoon Chick Puppet is probably the easiest and cheapest project on our list that's a great Easter decor for any home! All you need to fulfill this construction is the wooden spoon, yellow paint, orange craft foam, yellow feathers, wiggle eyes, and glue…simple and effortless.
Funny Bunnies
via jbmumofone.com
Your toddler will be satisfied with the idea of making funny bunnies for the approaching season. The main materials are toilet paper rolls and colored tissue paper that you probably have at home. The fun while creating the bunnies is guaranteed!
Paper Plate Easter Chick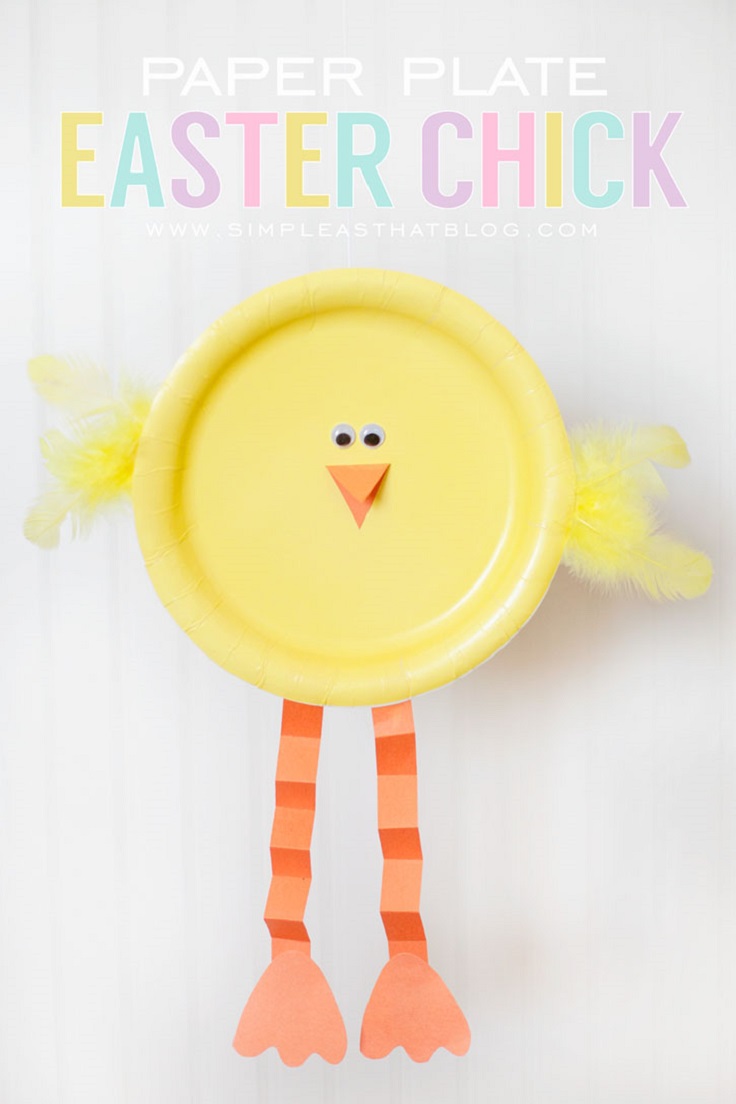 The chick is one of the most important signs of the Easter holiday, so get crafty with your preschoolers and make an amazing chick out of the paper plate. Yes, you've read it well; the paper plate is the prime supply! If you want to add a unique touch to this craft, you can write some interesting quotes on it…that'll surely make the idea more personal and more meaningful!
Envelope Bunnies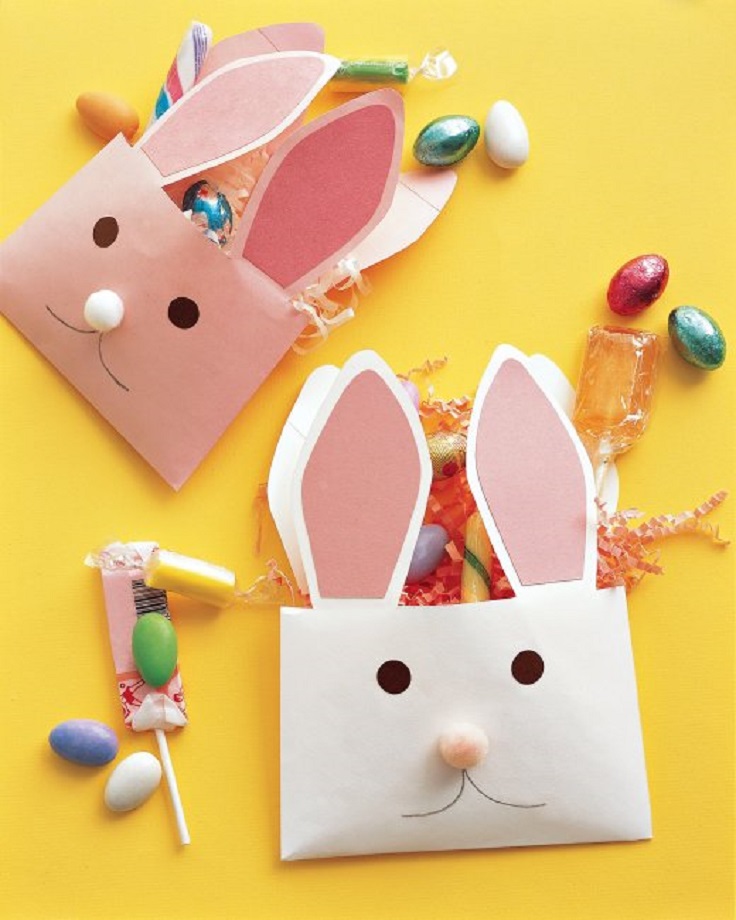 One more craft that's associated with Easter bunnies, but this idea has completely different usage! The envelope bunnies are a craft that you can accomplish by using envelopes and paper! Put some delicious treats and candies in them, because that's the greatest way you can say , Happy Easter!".
Easter Egg Tree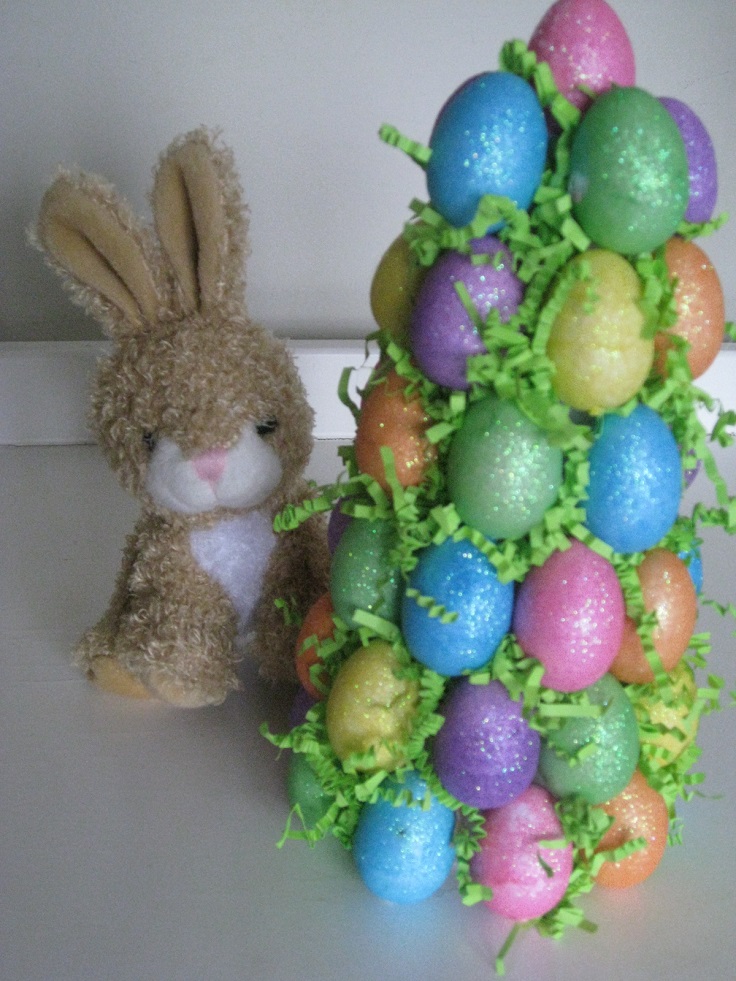 Your kids adore the tree you have during the Christmas holidays, so probably they'll love the idea of having a special tree for Easter! Why not?! The following suggestion is appropriate for the upcoming holiday because it is made from colorful eggs! Plus, you'll have a lot of fun while creating this cute tree!
Easter Bunny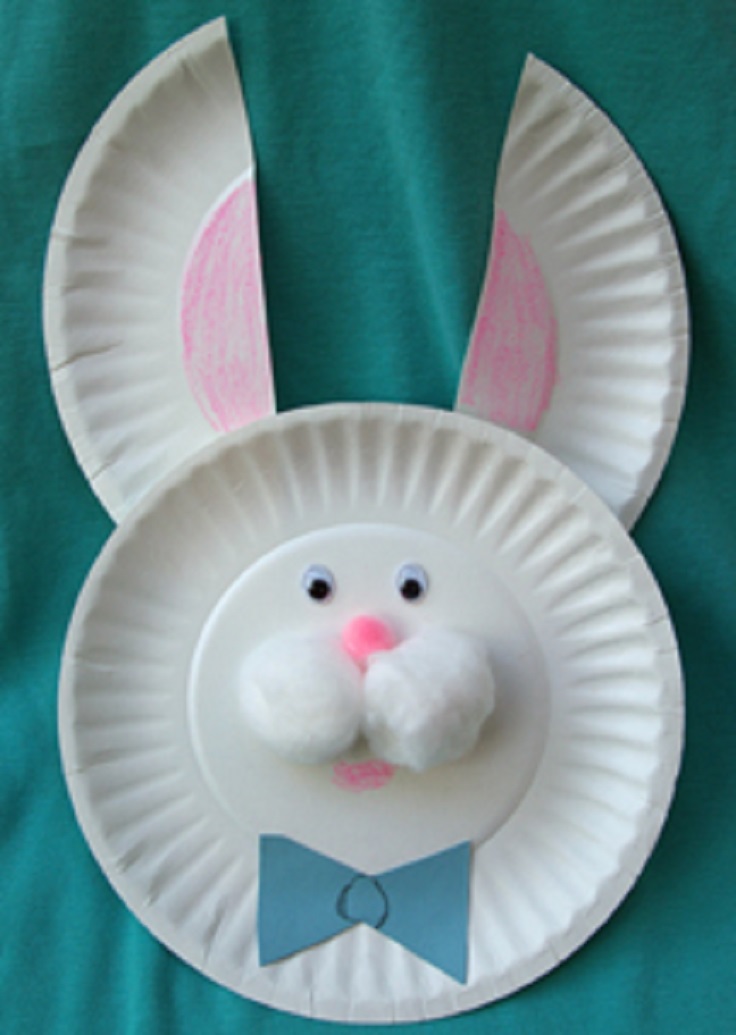 Here is one more craft that can be created from paper plates! The Easter Bunny is a very pretty decoration for your kid's room that can be accomplished in just a couple of hours…everything depends on you and your children's crafting skills!
Rustic Peeps Bunny Garland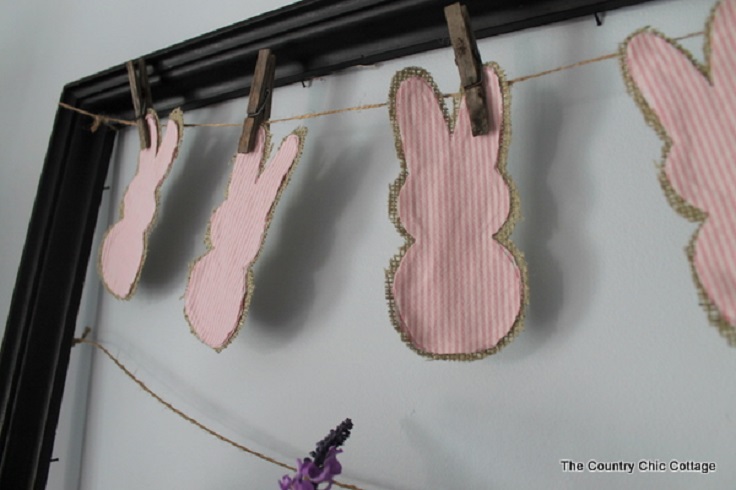 There is no real holiday decor without a garland that is accomplishing the whole interior! The Rustic Peeps Bunny Garland is all you need this Easter. It's an uncomplicated project that you can create with help from your children! If you want, you can hang on the garland in their bedroom because that's the craft that'll make them very proud!
Super Easy Easter Place Cards For The Kiddies Egg Holders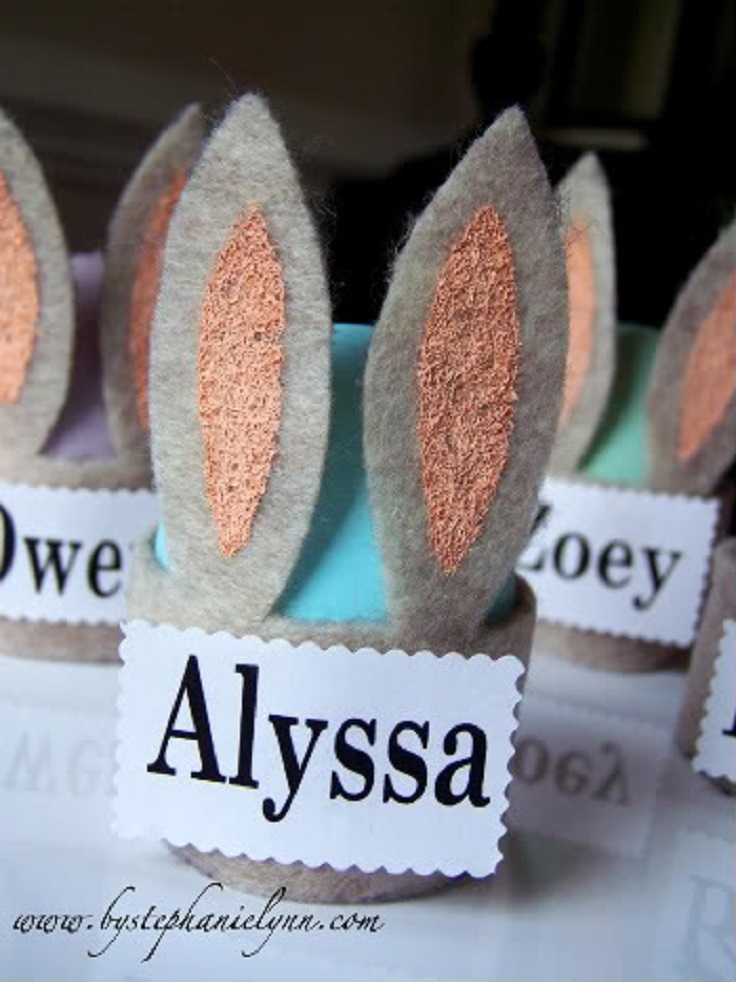 Your little monsters" will probably want to have some creative place to display their Easter eggs! So, why don't you allow them to make egg holders by themselves! This is a super easy craft, and you kids won't be in need of your help, that's for sure!
Paper Strip Easter Egg Art
via pinterest.com
We're closing the list with a step-by-step tutorial that will help you to create a Paper Strip Easter Egg Art! It's an adorable solution for every blank wall in your home because it'll surely create a cozy and personal Easter atmosphere anywhere!