Spring is almost here, so all the approaching trends that'll be popular in the next few months are already well-known. Hair and makeup styles are defined! As a real woman who follows trends all the time, you're probably aware what are the essential changes you have to make to upgrade your style and set it for the season of hot weather.
Decisions for hair and clothes are easy because you'll visit a hairstylist who knows his job or you'll go to the mall and you'll buy fewer pieces of clothes that will make a statement in your wardrobe. But, when it comes to makeup, things are getting a little bit difficult.
You're not a professional and it's a real challenge when you have to play with eye-shadows to achieve the latest trends in the makeup industry!
All tutorials are followed by step-by-step instructions, so feel free to experiment, there are no possibilities for mistakes!
Eye Enlarging Makeup Tutorial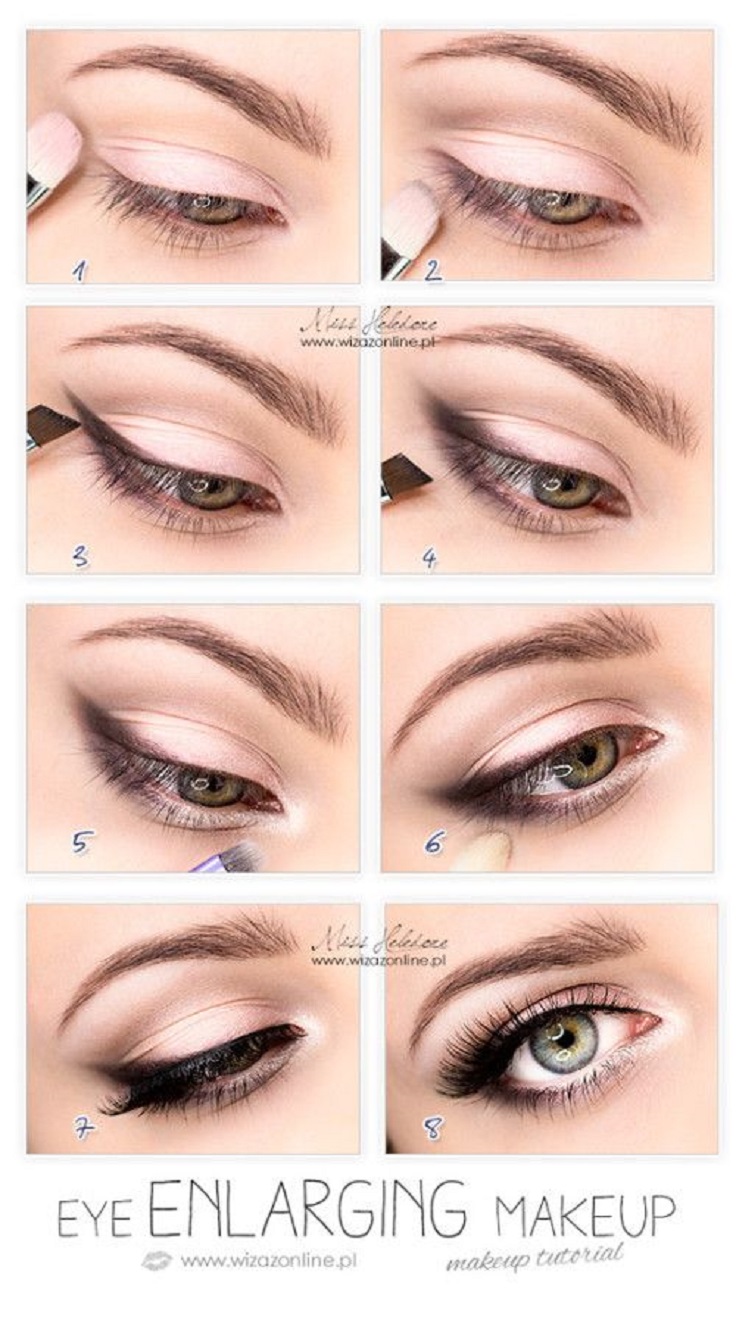 via wizazonline.pl
The tutorial for eye enlarging makeup is the first on our list! We've decided to open the countdown with something very easy, but very beautiful at the same time. This style of makeup you can wear by the day when you want to be noticed and by the night when you want to have natural eyes. The good thing is that you can combine it with various lipsticks, like red, pink or maybe orange?!
Eye Tutorial with Pastel Eye Shadows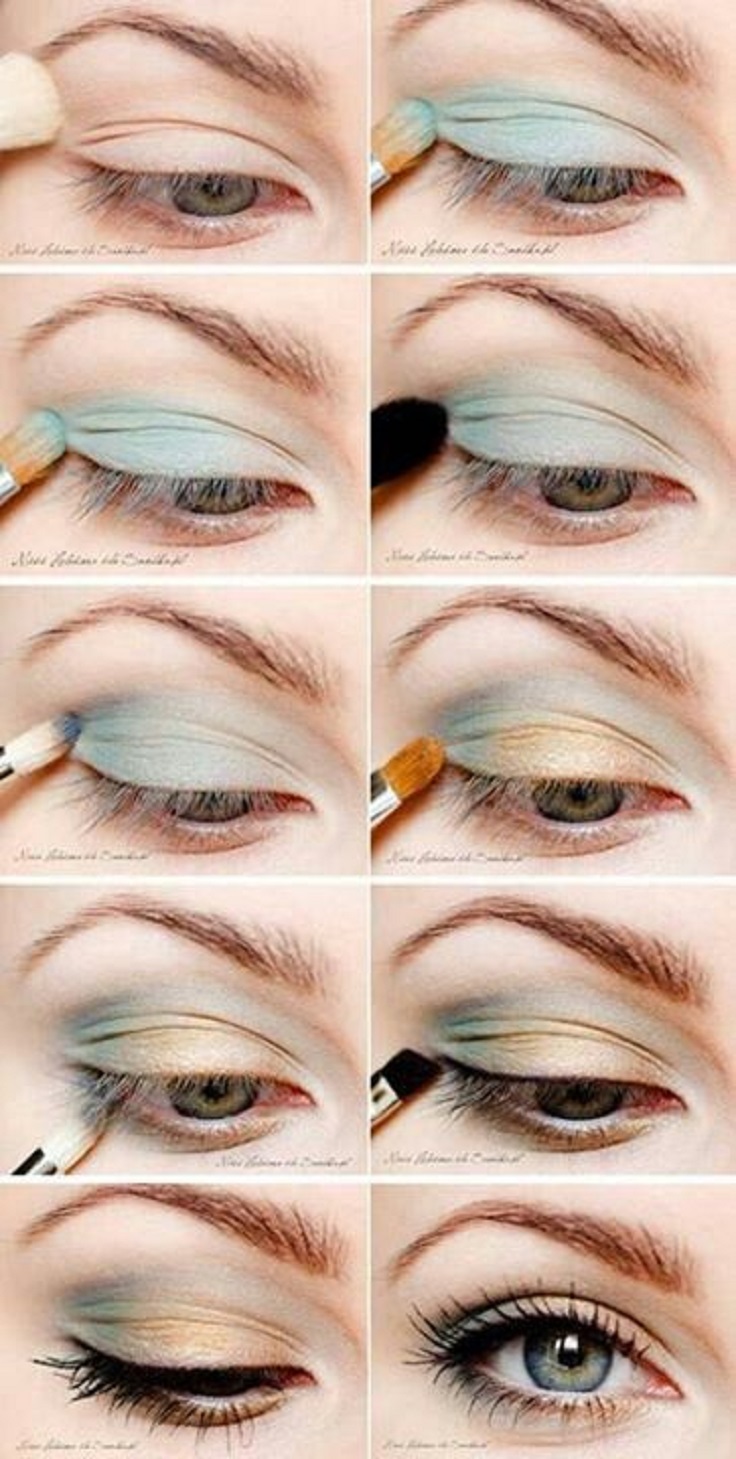 via pinterest.com
Pastel eye shadows are a huge trend right now and they're something you should experiment with. In the picture above you have instructions for applying blue and yellow eye shadow, but you can always play with colors. Be brave and try to achieve the same tutorial, but with violet, pink and green shades. There is nothing you can lose!
Smokey Eye Tutorial
Smokey eyes can never go out of style. They're always in, no matter the season! This type of makeup is the right option for girls with blue or green eyes. Because the whole accent is on the eyes, use some beige lipstick to complete the look!
Graphic Cat Eye

via pinterest.com
Cat eyes that can be achieved with eyeliner are a safe option for any occasion. They are wonderful when you want to look special at work, but also they're very irresistible for the night out with friends. Red lips are the real deal for this style, it's a classic!
White Gold and Wine Eye Makeup Tutorial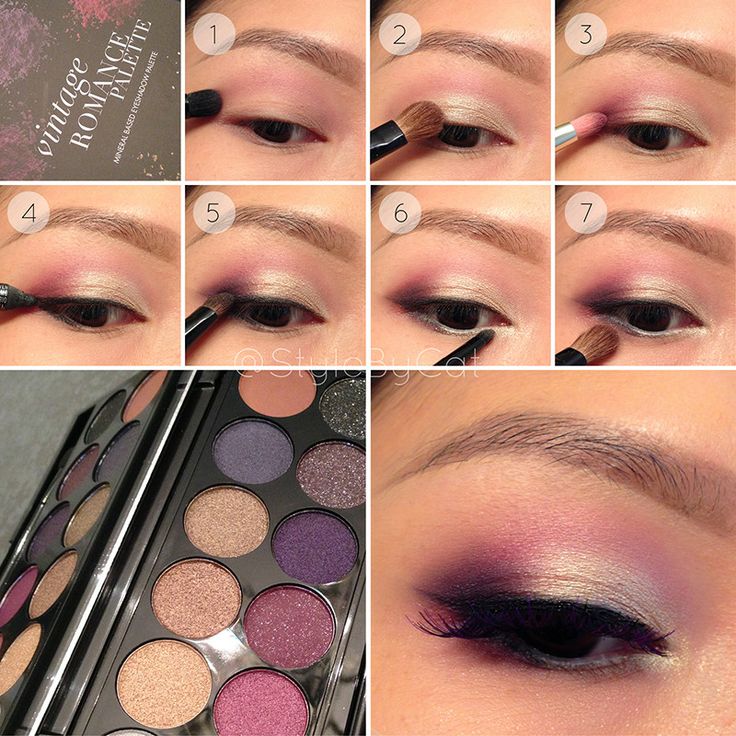 via imgur.com
Things are getting warmer in here! Feel free and combine the gold and wine eye shadow this spring. It's the right decision for brown-eyed girls because it will make the eyes look deeper and sexier!
Irresistible Eye Makeup Tutorial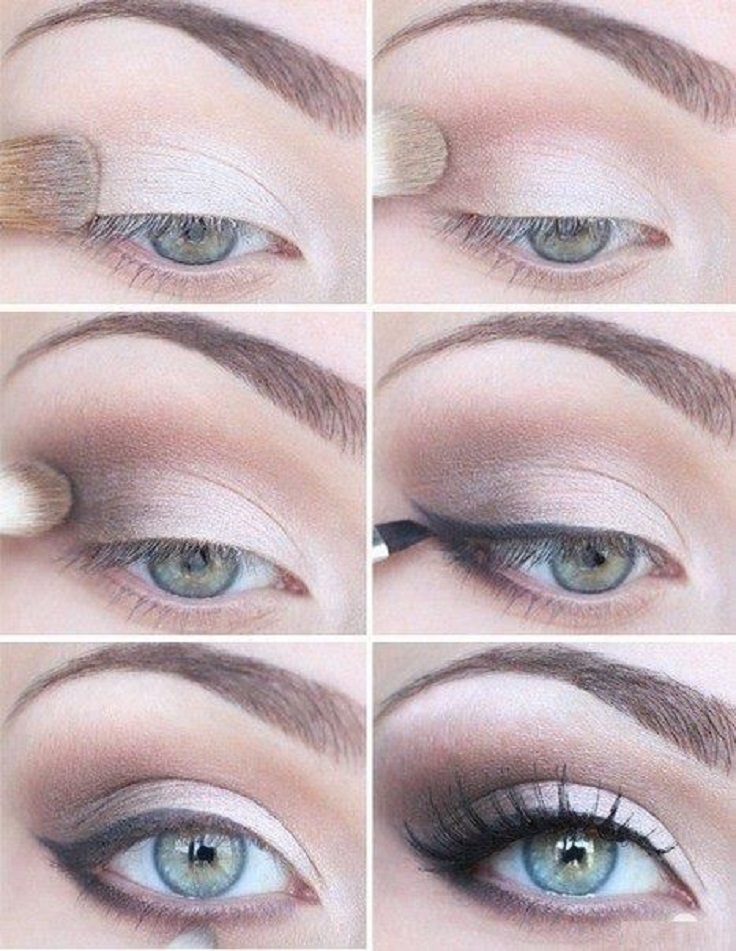 via pinterest.com
This irresistible look is a good decision when you're not feeling brave enough to experiment with various colors. It'll bring out the best of your eyes, no matter the color!
Blue Eye Shadow Makeup Tutorial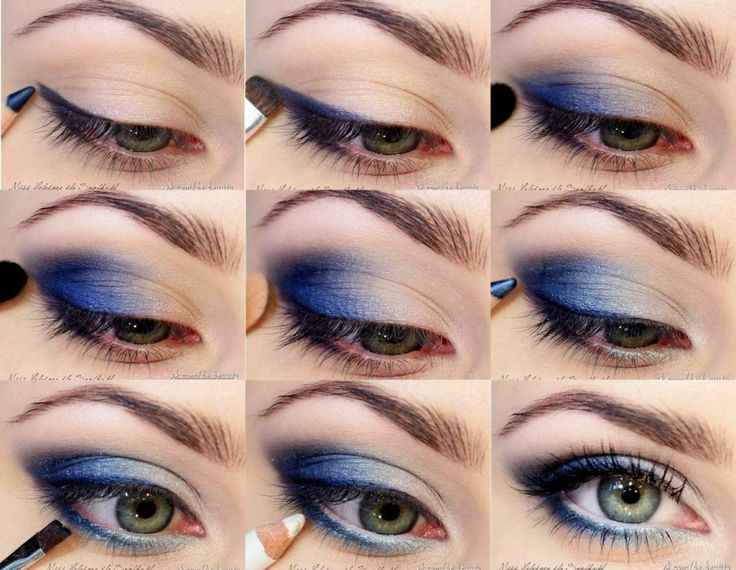 via pinterest.com
When it comes to eyes, blue eye shadow is the new black. It's a very popular color that was seen on any fashion runaway past year. Don't be afraid to try this option, just follow the tutorial and enjoy the best possible results!
Eye Makeup Tutorial with a Sparkle of Green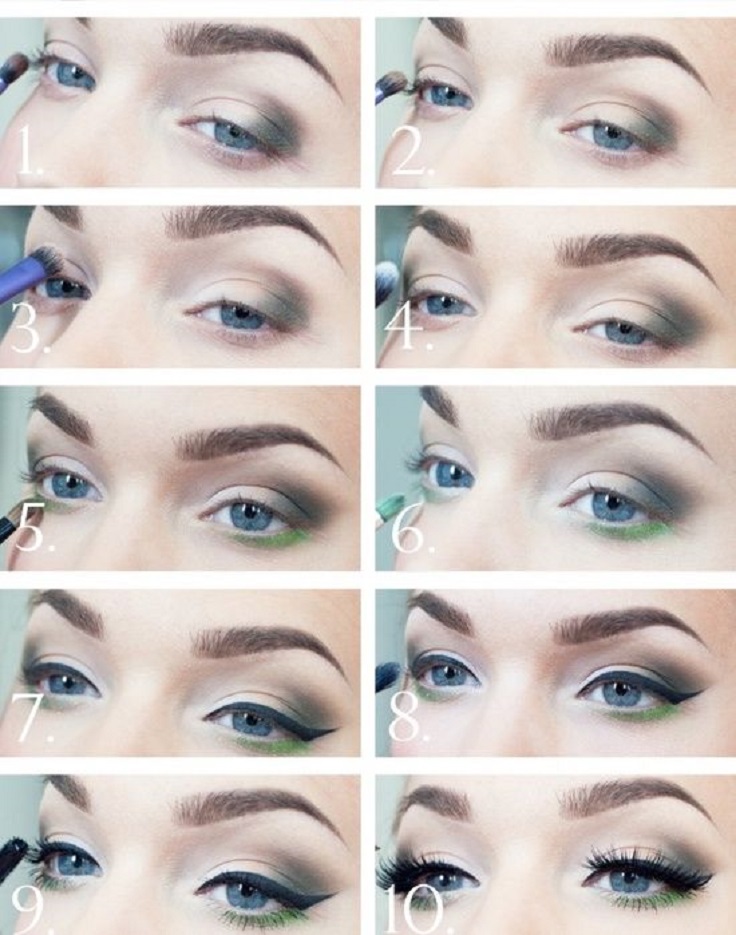 via fashionsy.com
This is our favorite tutorial! Without the green under-eye color, it'll be just a normal and average tutorial, but the sparkle of green is giving a dose of trendiness and passion at the same time. You must try it!
Gilded Eyes Makeup Tutorial

via pinterest.com
One more totally chic idea that's a complete trend in the beauty industry. At the first sight maybe it looks a little bit difficult for achieving, but believe us if you follow the instructions in the picture above you can't go wrong! One thing is sure, with eyes like this you'll surely stand out from the crowd!
Makeup Tutorial for Grey Eye Shadow

via bloglovin.com
At the same end, we're offering you a tutorial that will easily help you to create a perfect makeup look for some special occasion, like a spring wedding or birthday celebration. This is the style that'll accent your eyes in the best possible way and everyone around you will be satisfied, that's for sure!