Having a nice garden isn't enough – to make it perfect, you need to have a great porch. For some, this means having plenty of mini pots with colorful flowers, while for others, it means having a big clay pot.
There are few ways to play with pots and flowers, and all of them don't require too much time.
Below you will find ten ideas, all of them showing you how to decorate your porch with flower pots. There is something for everyone's taste – from vintage chairs to stacked polka dots pots.
1. Giant Clay Flower Pot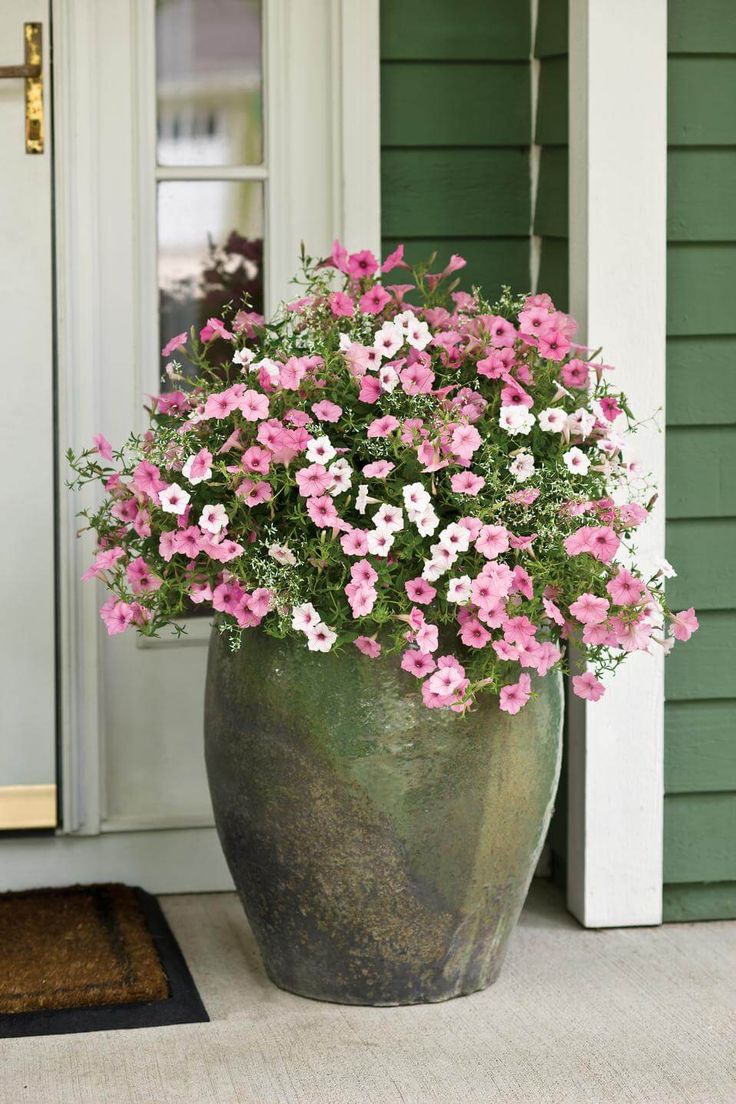 If you want to get away from the ordinary, you can switch from using ceramic pots to clay pots. Choosing a big pot will be a good detail for your porch, but being grey and dull won't make a big difference unless you pick the right flowers.
For this, you can go for pretty pink or any other vibrant colored – flowers, such as azaleas, roses, or carnations.
2. Succulent Planters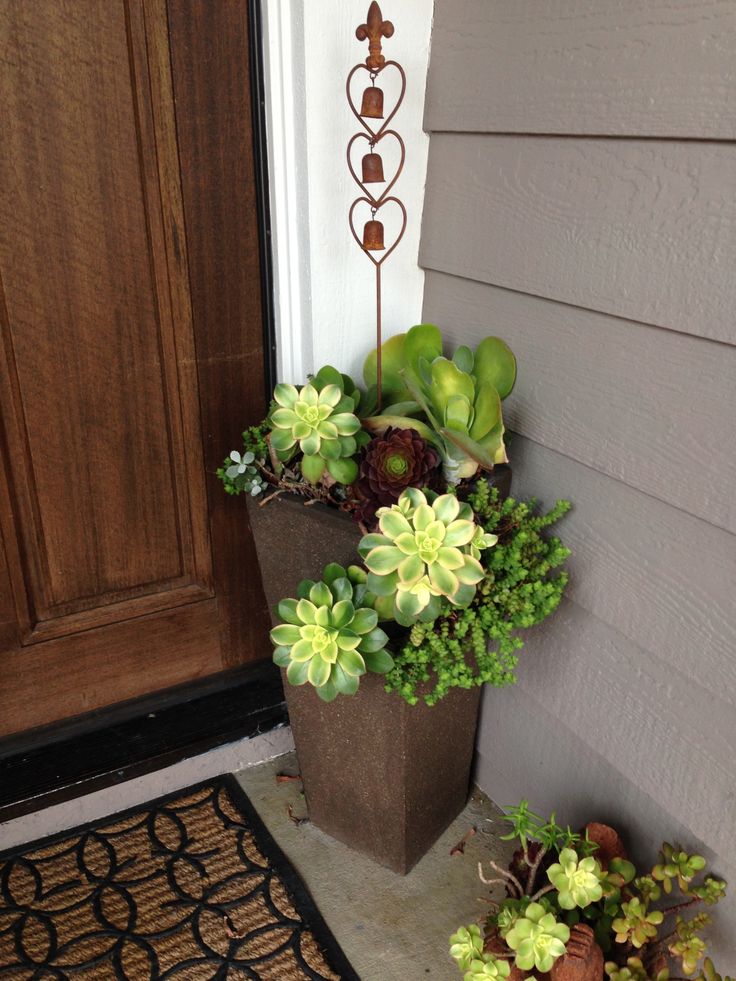 Many people choose flowers when it comes to decorating their gardens – roses, peonies, daffodils; you name it. However, having succulents in front of your home can be a nice thing as well. They aren't pink, blue, or purple, like many flowers, but they have a unique look that will certainly upgrade your front door area. You can plant smaller and bigger succulents and even plant them in more pots.
3. Wicker Baskets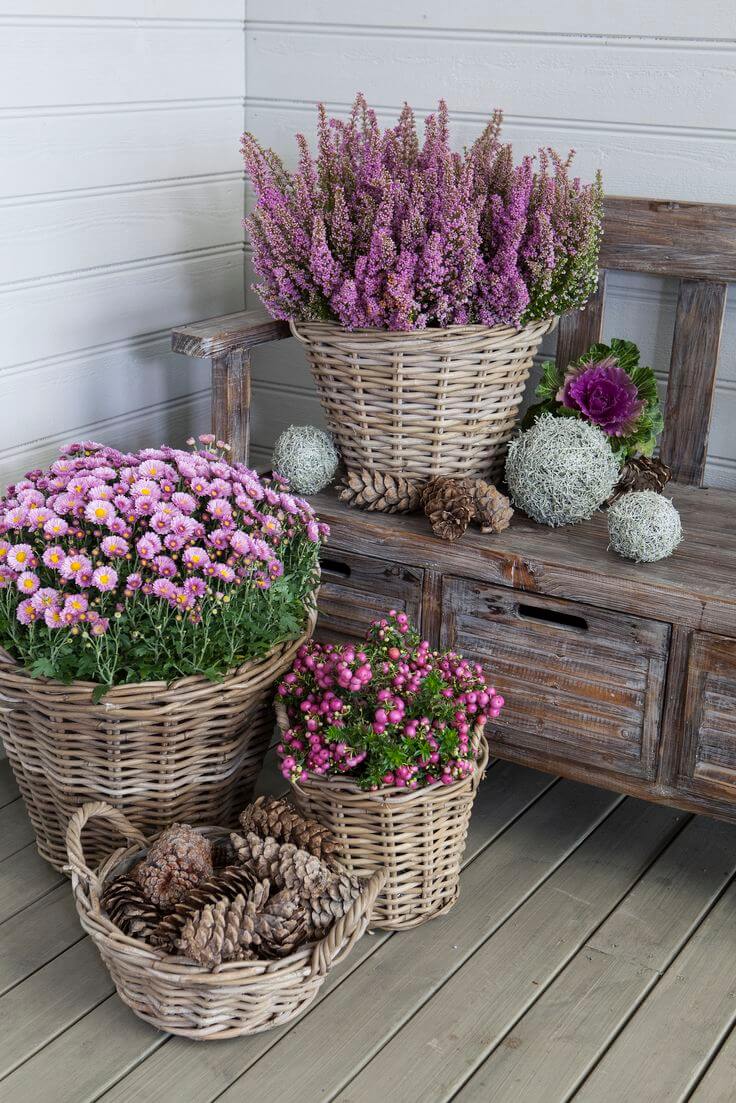 Wicker baskets can bring those countryside vibes and contribute to making your front door area appear more rustic – if that is your wish. Together with the flowers, these baskets remind us of the French region known as Provence, which is famous for its lavender fields. If you want to bring some French style, get some wicker baskets and fill them with pretty flowers. Choosing lavender will also fill your garden with an amazing scent.
4. Vintage Decor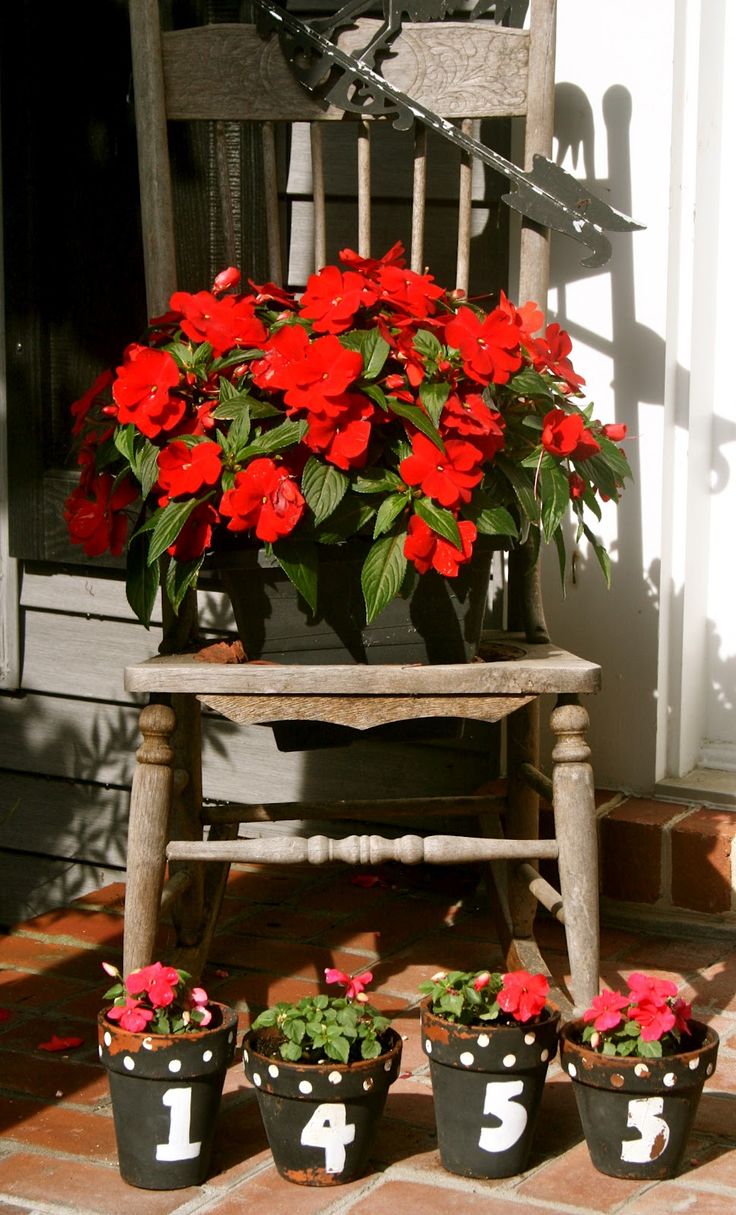 If you're a vintage lover, there are plenty of ways that you can decorate your porch – from DIY projects to store-bought items. We like to show you something else, and that's how to reuse an old object, in this case, a chair. The older with fading color, the better it will look. Put a flower pot in it, arrange few smaller pots around it. Pick any flower you like!
5. Front Porch Mini Pots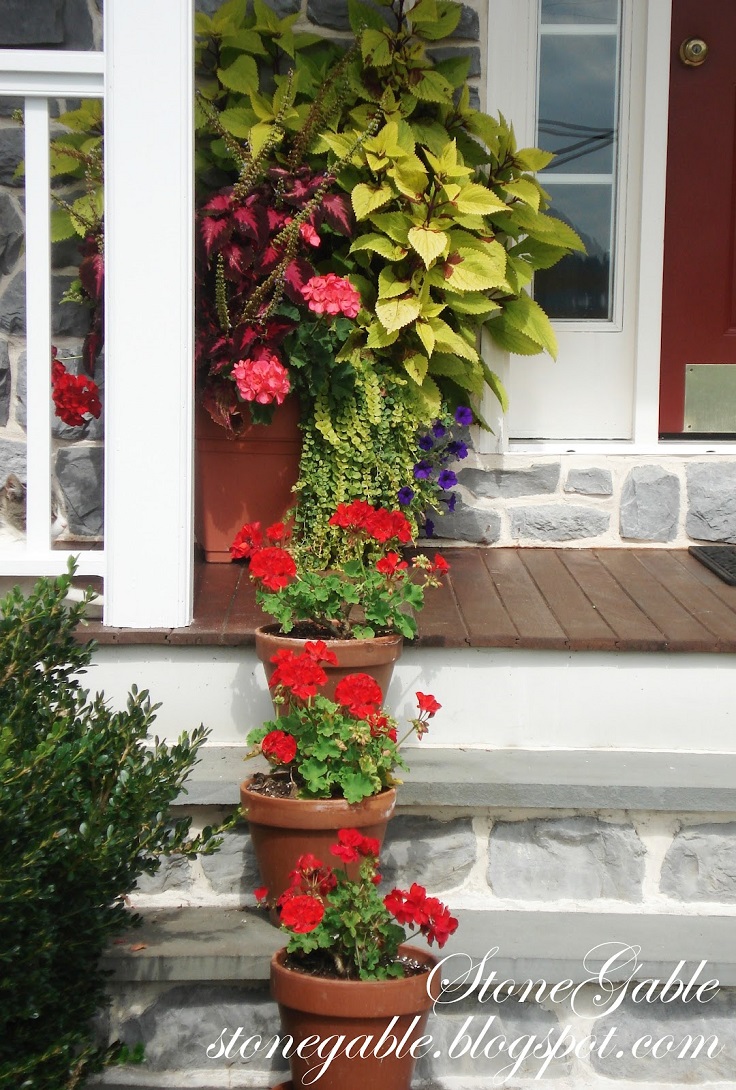 via stonegableblog.com
Instead of going for one or two big pots, you can get more small pots and in each of the plants' different flowers. You can synchronize the colors, or you can plant different flowers but in the same color. This leaves you with lots of choices! When you finish planting, arrange the pots in front of the doors or on the steps, if you have any.
6. Stacked Pots and Polka Dots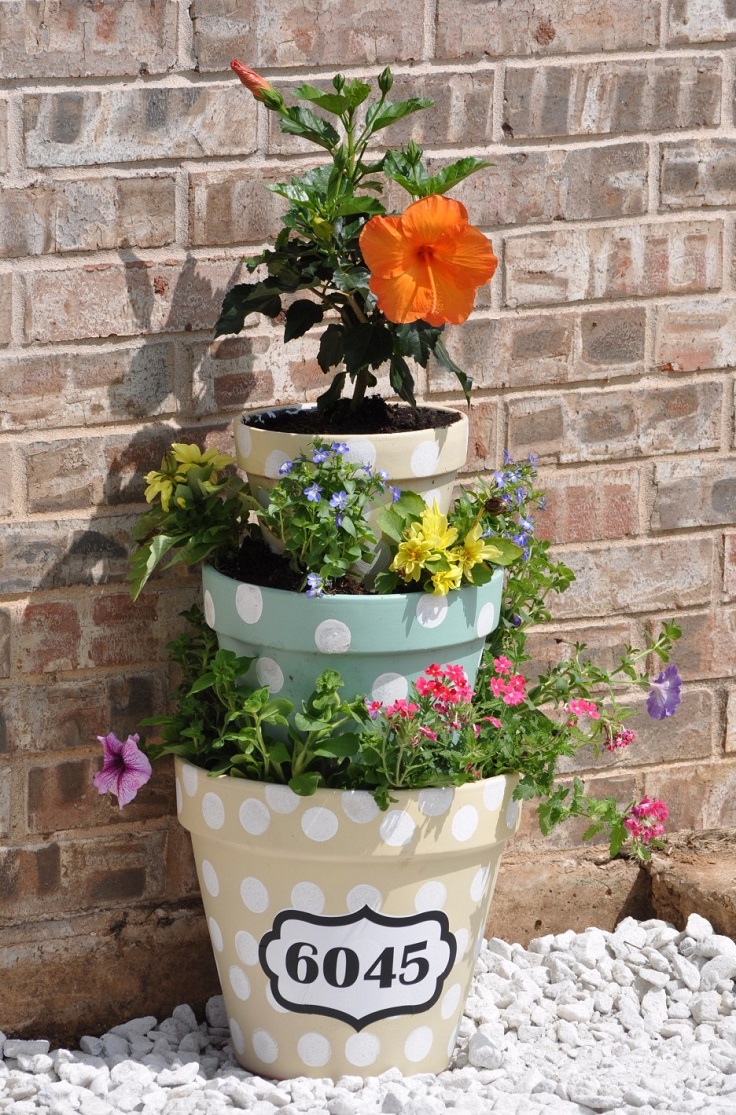 Stacked pots are a popular gardening thing, but if you feel like stacked pots aren't enough to make a difference in your garden, try decorating the pots yourself. Get some craft paint and brushes and let your imagination out! We totally understand if you feel you lack artistic skills, so we show you this idea – it includes polka dots. They are so easy to paint, and they look very adorable.
7. Rustic Front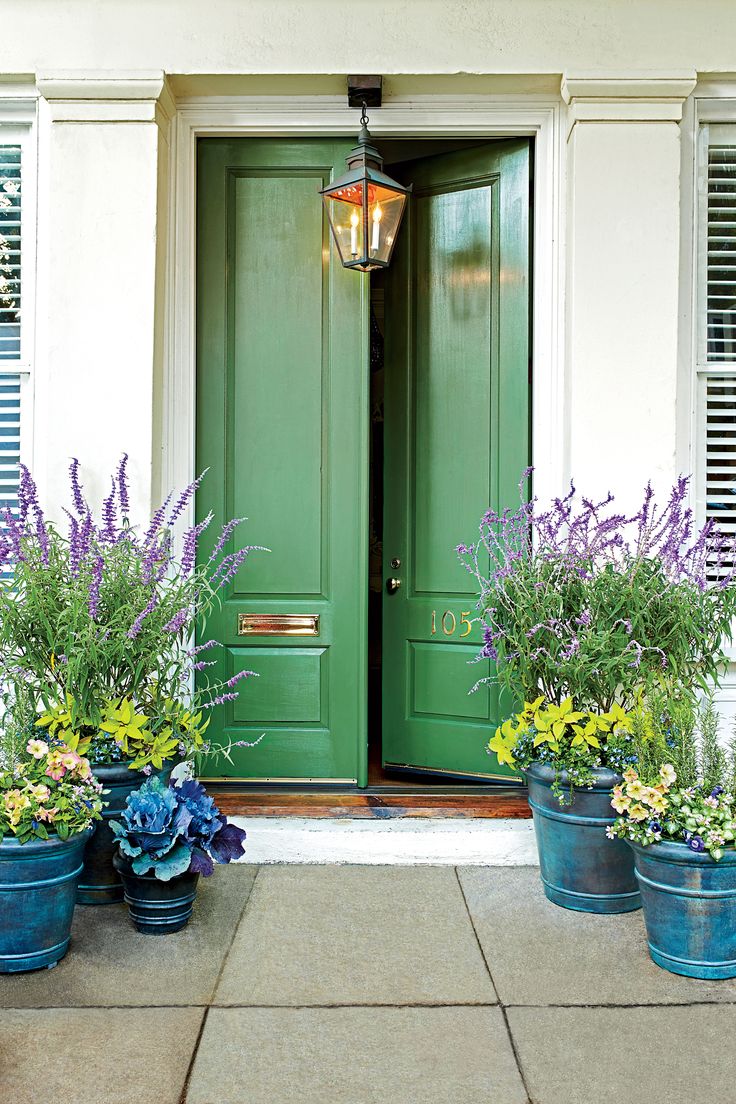 via beesandroses.com
There's something about the rustic style that makes us fall for it every time we see something decorated in this style. It gives away some warm, home-sweet-home vibes that we cannot resist! If you want to make your porch feel that way, just choose old, used pots or paint them in a way that will look kind of old. Plant your favorite flower, and your porch will be your favorite place.
8. Multiple Flower Pots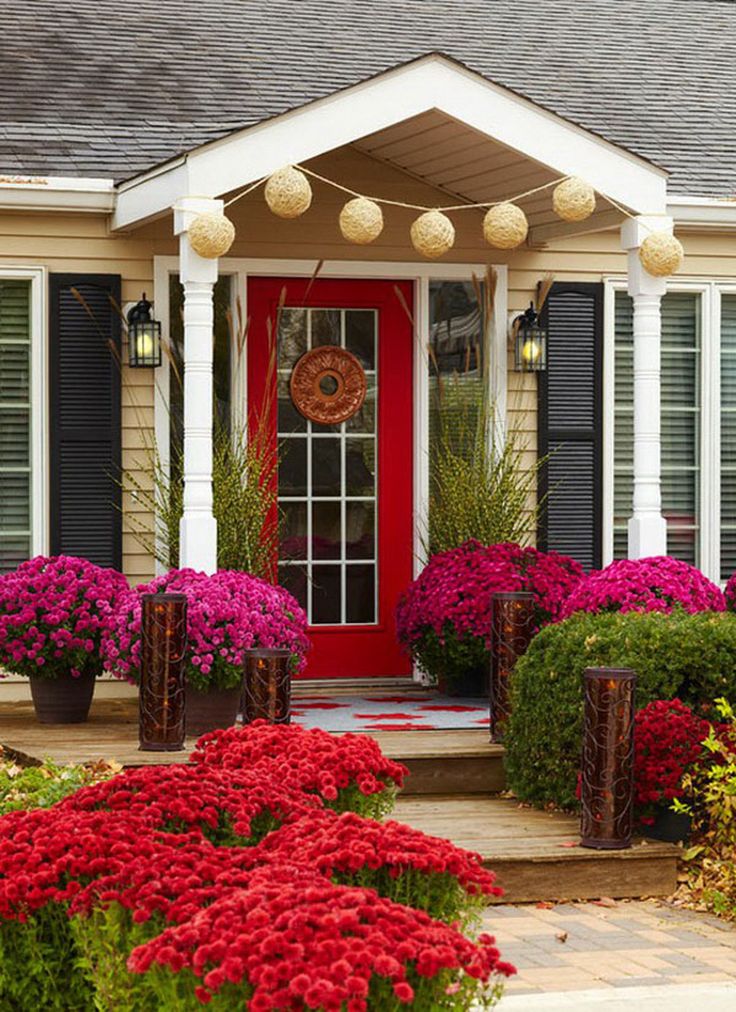 via gartenidea.info
This is the perfect idea for those of you who feel like you can't have enough flowers in your life! The solution is simple – plant as many as you can, and they will serve you as a great front door decor. With so many beautiful flowers around your porch, we're sure that everyone passing your home will turn heads!
9. Antique Milk Can Planter
via topdreamer.com
What used to be milk can many years ago, today it can be transformed into a unique flower pot. Big, old, and rusty, these milk cans can be the perfect countryside-inspired pots! With the help of flowers and a ribbon around the top of the can, you can get yourself a nice flower pot. But, if there's rust on it, you should be very careful not to cut yourself!
10. Fruit Basket Planter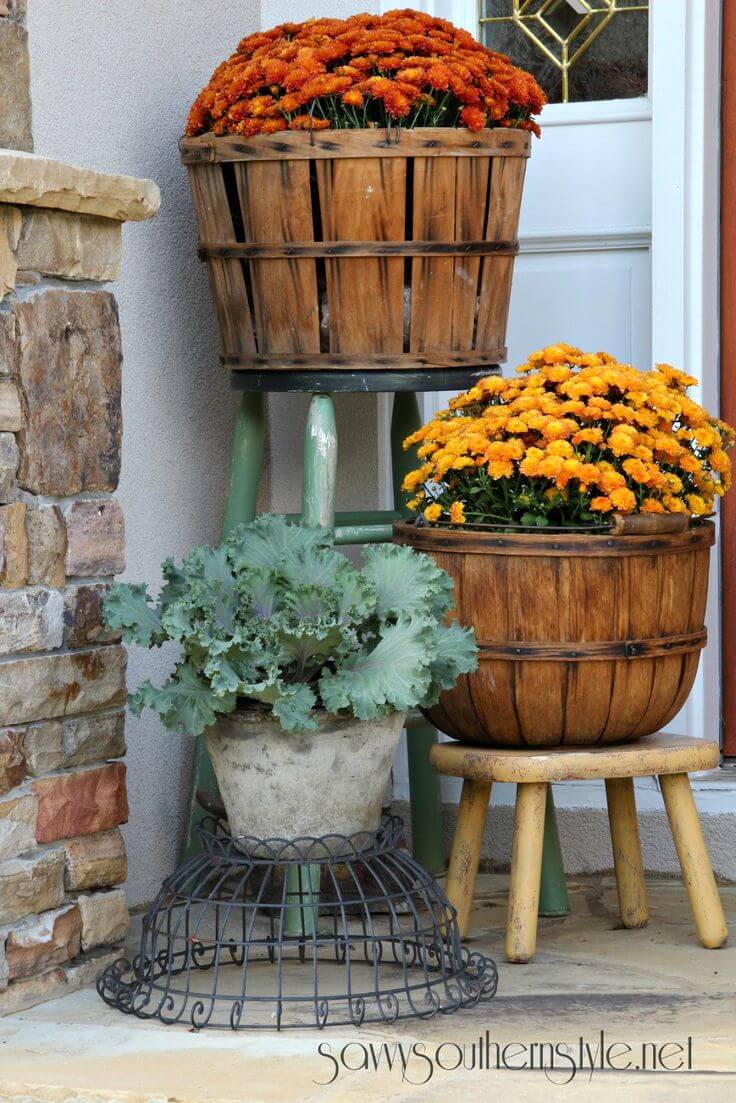 via homebnc.com
Instead of throwing away those fruit baskets, your grandmother has given you, reuse them to serve you as pots! They have a certain charm enough to make your porch look amazing. Being wooden, if you add orange-colored flowers, you can create the perfect autumn scene! Of course, any flower would look nice, so it's up to your preferences.