There are many traditional and unique Greek desserts that you have to try if you go over there. Baklava, loukoumades, or galaktoboureko, we really can't decide which one tastes better!
If you can't wait until you get the chance to go to Greece and try the original ones, you can make these sweets in the meantime at home.
We would like to hear from you which one is your favorite!
Loukoumades (Honey Puffs)
via greek-islands.us 
Loukoumades are popular Greek sweets. They are golden balls of fried dough bathed in sweet syrup and sprinkled with cinnamon and walnuts.
Kourabiedes (Walnut Sugar Cookies)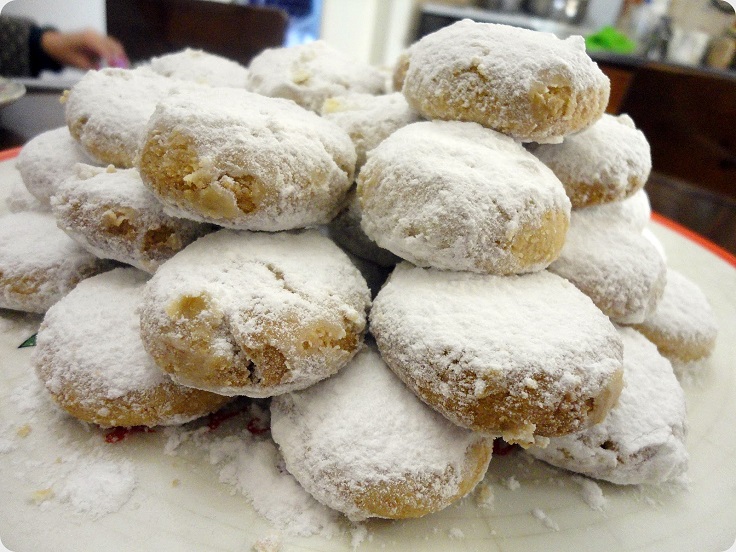 via owlsinclothes.blogspot.com 
For the taste of these walnut cookies, it's said that it is similar to biscuits. They are almost always served with powdered sugar topping.
Portokalopita (Orange Cake)
via saveur.com 
Greek yogurt with oranges goes perfectly. The phyllo dough gives this orange-scented custard cake its layered texture. It's believed that the origin of this cake comes from the island of Crete.
Greek Baklava
via greek-islands.us 
There are so many variates for making baklava, but this is the regular one. First, try this one, and if you like it, you can add so many other ingredients to enrich the taste, for example, pistachio, chocolate, honey nut, cream cheese, and many more.
Kokako (Greek Cream Puffs)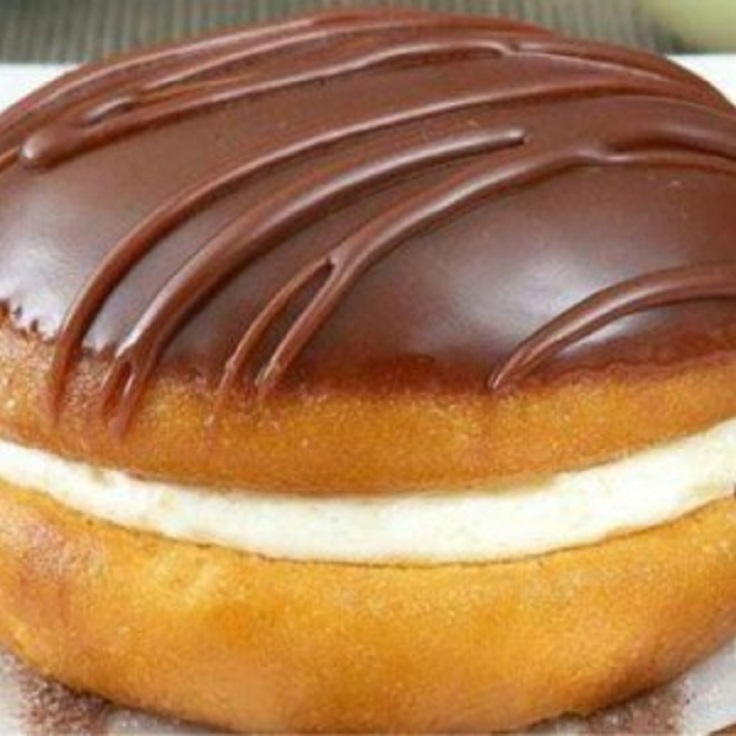 These cream puffs are made by filling two small cake-type cookies with pastry cream, dipping in a light syrup, and coating with a chocolate glaze. Optionally, they can be rolled in shredded coconut.
Galaktoboureko (Milk Pie)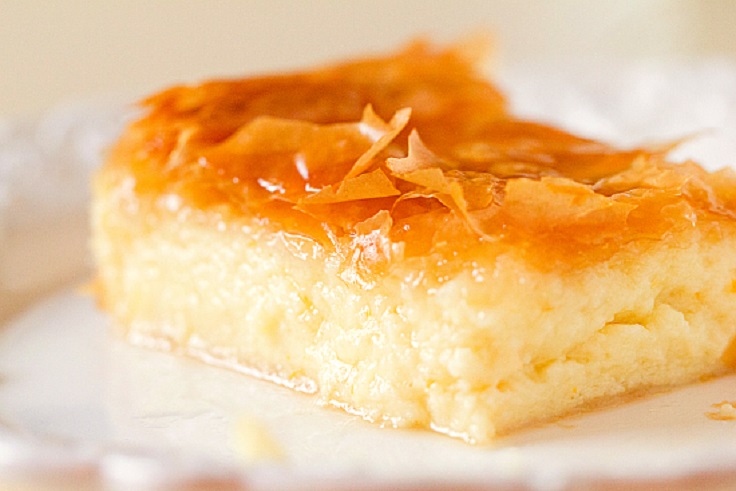 Considering that this recipe includes phyllo dough, it takes more time to prepare, but in the end, you'll see that worth it. This is nothing else but layers of crispy, buttery, flaky pastry.
Teeples (Sweet Fried Bow Knots)
via greek-islands.us 
Cook the pieces until golden brown. Then place them somewhere to cool. When you add, the topping leaves them to cool down and then serve.
Halvas (Semolina Pudding)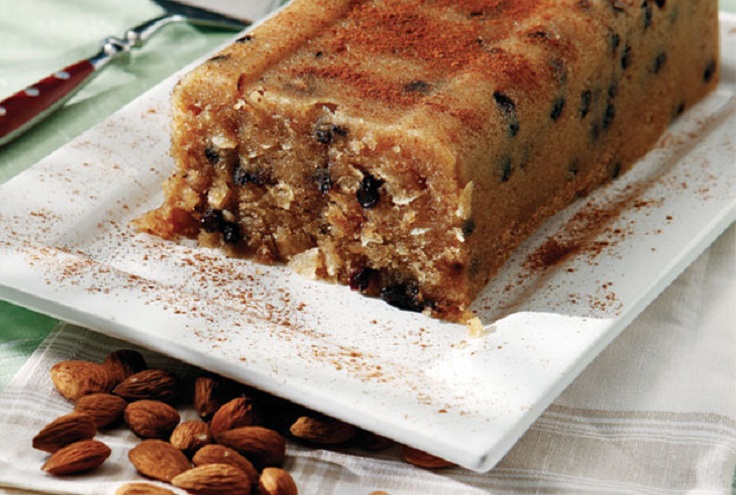 via sbs.com.au 
When preparing Greek halva, the semolina is first toasted in oil, bringing an irresistible smell, and then soaked in hot syrup, with the aroma and blends of cinnamon and clove.
Melomakarona (Honey & Spice Cookies)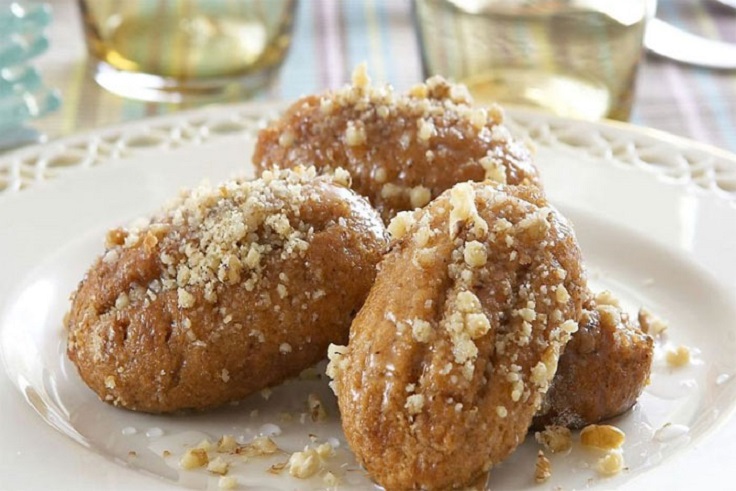 via greek-islands.us 
Melomakarona cookies are delicious and not very hard to make. They are soft cookies dipped in a honey syrup and covered with chopped walnuts.
Kataifi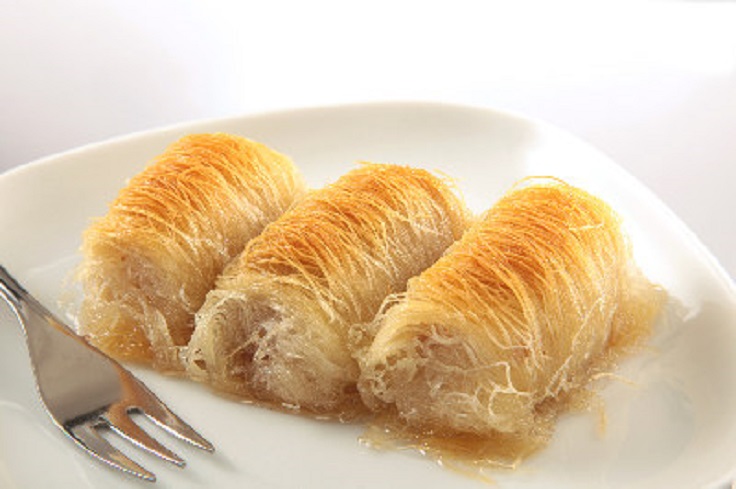 via ultimate-guide-to-greek-food.com 
Kataifi is also one of the most popular and delicious Greek desserts. It is made with a particular type of pastry called kataifi that, for fun, we call them sweet spaghetti because of their shape.