The morning getting-ready routine can be really stressful, and you don't always have time to do everything right. So, why not do cheating a little? If you have to wash your hair but don't have time to dry it out and style it properly, we have some elementary and fast short cut tutorials for you.
You should know that it is not always a good idea to wear your hair wet, especially on the colder days, but you can sometimes make some exceptions. We hope that this idea will help you speed up your routine a little, give you some extra time to do your morning makeup, and make all the basic things that every busy lady does every morning.

If some of these styles helped you, we would be happy to hear. Enjoy!
Fishtail Bun
via hairromance.com
For the ones that like wearing their hair high, here is one great fishtail bun that we are sure will take only 2 or 3 minutes from your time. Follow the steps from the picture and get glowing with this amazing hairstyle.
Bun With a Braid
This is one easy glamorous wet hairstyle that you can consider doing if you have some important stuff to do or if you're going to work or a meeting. First, braid two braids, connect them, and then make one bid high bun to give your hair some extra volume.
Swooping Low Bun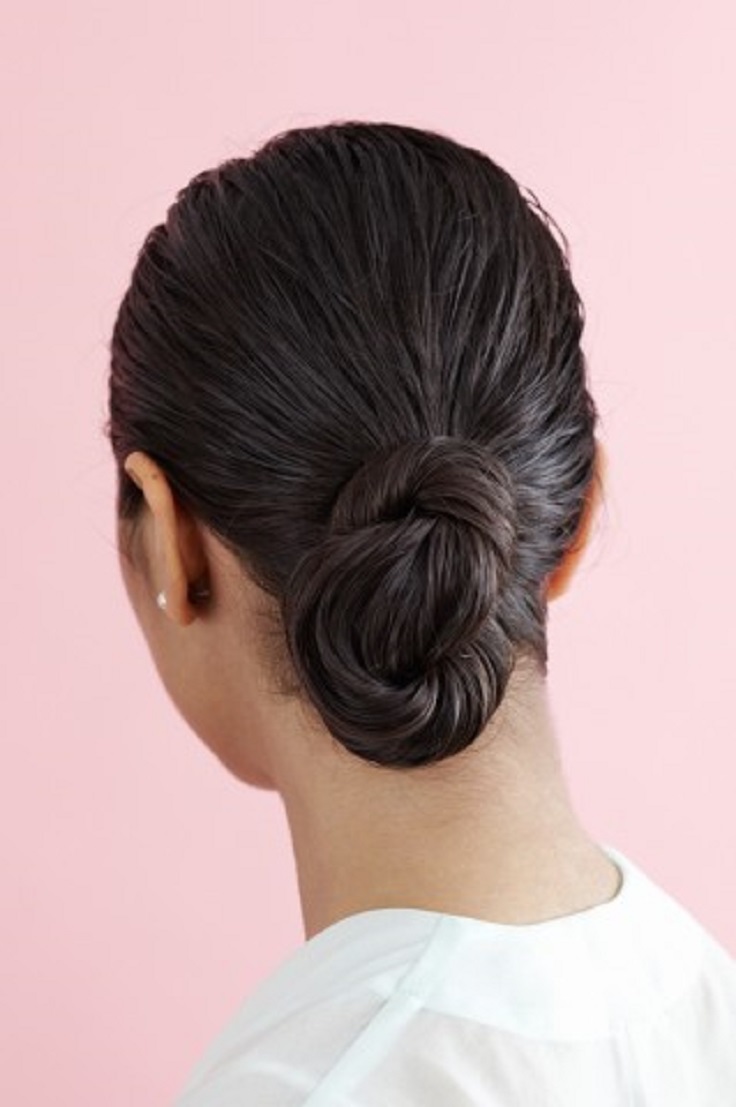 via m.refinery29.com
This is one unusual bun that is so effortless to make but looks refined and as you have just gone out from the hairstylist. Open the link below the picture, and you will find a step-by-step picture explanation for this amazing hairstyle.
Fishtail
via sheknows.com
The classic fishtail braid, with a little help of one thin rubber band to hold the hair in place from the braid's start. You can never go wrong with this one!
Braided Side Bun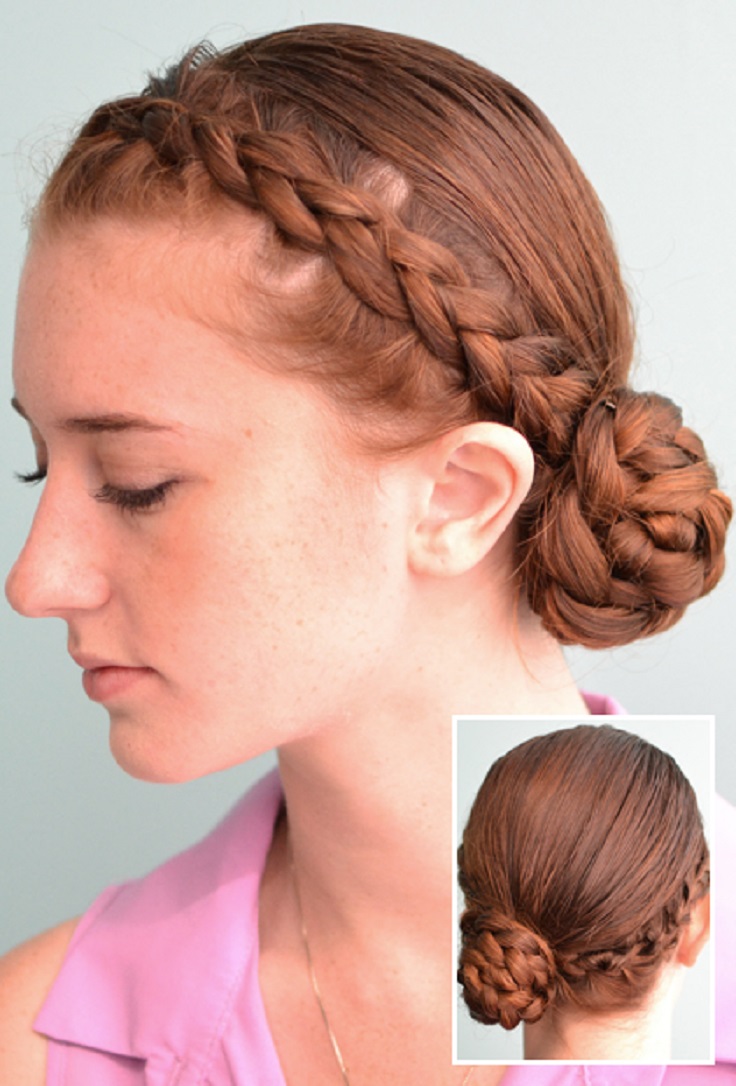 via totalbeauty.com
The braided side buys a great style for the ladies who want to try something new and inspiring. You will bring your young spirit forward with this one, and at the same time, you will hold your hair in place.
Twisted Low Ponytail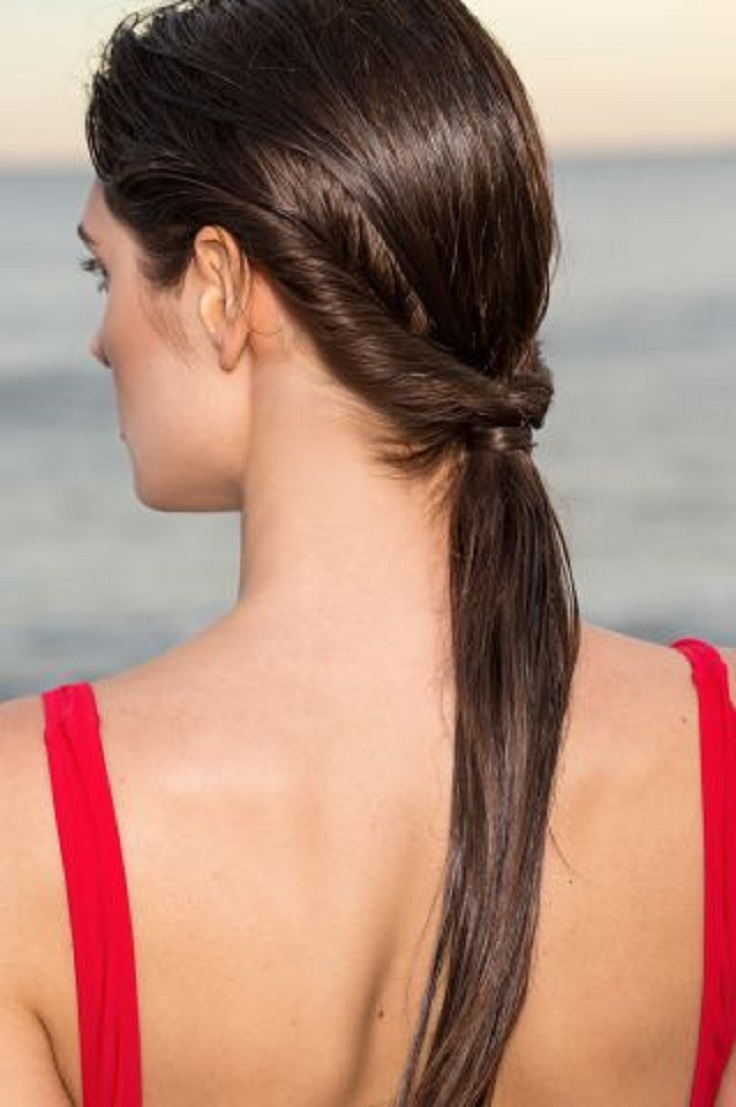 via m.refinery29.com
For us, the low ponytail looks so classy, and this particular style makes it look even classier. Just twist the hair from the sides, and secure it at the lowest point. If you want to see the tutorial, click on the link.
The Bun Ladder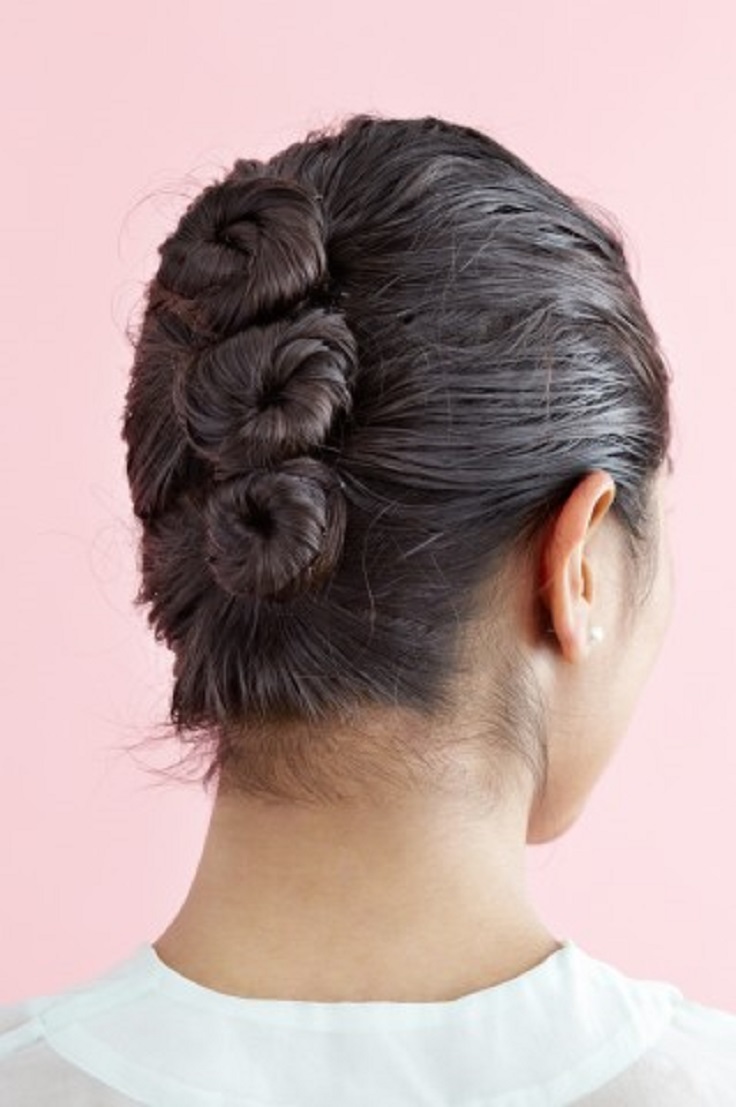 via m.refinery29.com
So fun and a monotony-breaking hairstyle. Three twisted buns in a vertical line that look like little flowers, especially on the wet hair. We love this hairstyle, do you?
Double Twist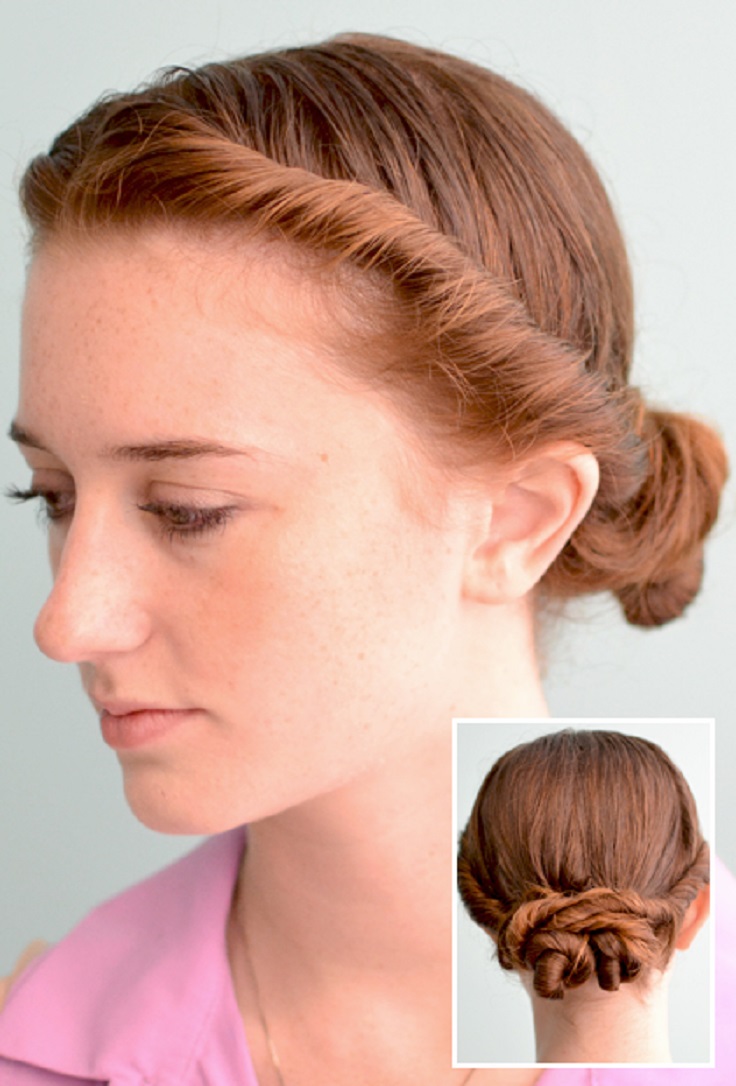 via totalbeauty.com
There is something very special about the twist, and however you make them, they always look good. So try this fast hairstyle out and tell us your version of it!
High Ponytail
via hairromance.com
Simple as two and two. A sleek high ponytail always gets a thumbs up! It takes less than a minute and looks fabulous.
French Braided Low Messy Bun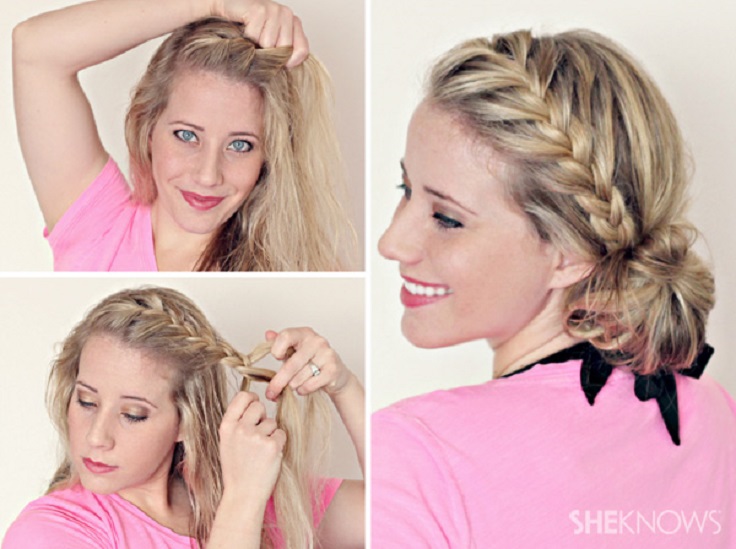 via sheknows.com
If you want to make a fancy stylish hairstyle really fast, this is the one! Braided bangs with a low messy bun. Follow this step by step tutorial and re-create this style.