When we feel like having something spicy, creamy, and flavorful to eat, we almost always think of Indian food. While the main ingredient that distinguishes Indian dishes from the other cuisines, it's not the only one. If you're at all into Indian food, looking through its recipes you'll discover some new ingredients you won't have enough of, and some new ways to prepare food you've been eating your whole life, like chicken and rice.
What is wonderful about Indian cuisine is that it can make a mix of poultry and vegetable dishes or seafood and rice meals and satisfy your curiosity and palate like never before. And don't get us started on the creamy dishes! These are some of the most famous and most delectable Indian recipes you'll ever try, should you get the opportunity.
Well, why shouldn't you? Not being able to frequent the restaurants due to the Covid-19 restrictions is no excuse for you to settle on something satisfying you can just heat up in the microwave. Now's the perfect time to take care of your health and make a pleasant surprise to your palate with these ten delectable Indian recipes we got for you today.
If simply looking at the pictures isn't enough to spark your interest in trying them out at home, then click on the recipes to discover the various delicious treasures these recipes hold. Treasures which are not buried, mind you, but waiting at the supermarket for you to get them. So, without further ado, keep on reading and get ready to get inspired.
Cauliflower Mushroom Curry
If you're among the ones who don't necessarily prefer cauliflower and mushrooms, this is the recipe that might change your mind about them. Once you cook them, mixing them with all the flavorful ingredients that make the masala paste, you'll no longer avoid them when you're out grocery shopping.
Black Pearl Medley Jambalaya
Chicken, rice, veggies, and sausages, all perfectly blended in one pot and mixed with some Zatarain Seasoning. What more could you ask for? Obviously, this is not the only recipe on this list worth trying, so you're free to discover all the other ones magical India has to offer.
Chicken Tikka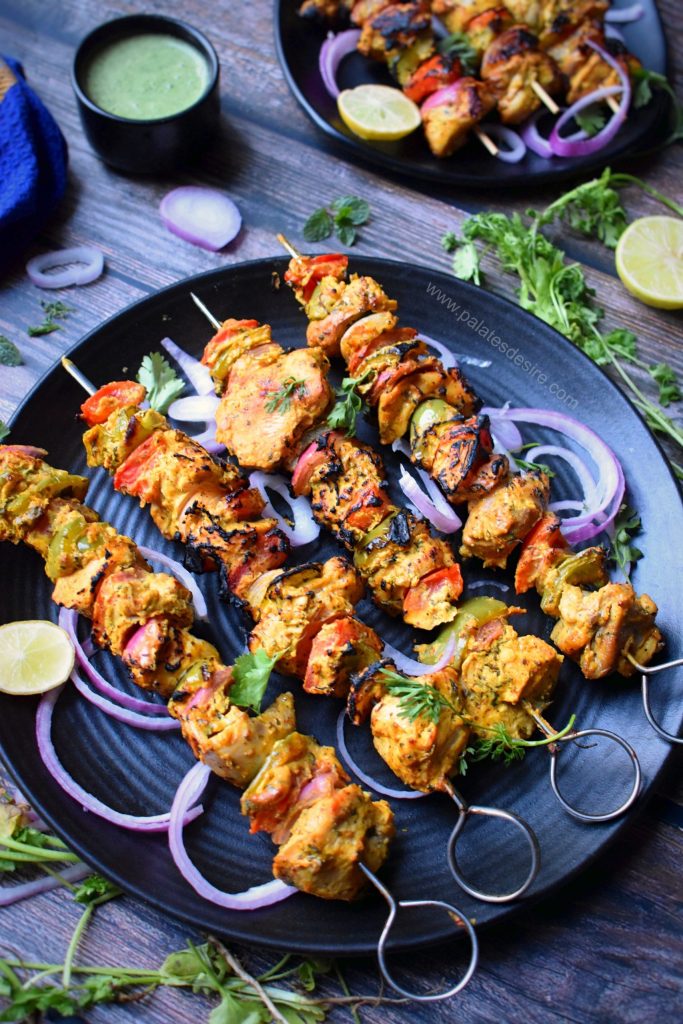 Ready for some family barbeque? Why don't you hold off on the ground meat for a while and try this smokey chicken tikka on skewers instead? Not only is it a healthier option than ground meat, but also a refreshing alteration to your everyday family supper ideas.
Gutti Vankaya – Stuffed Baby Eggplant Gravy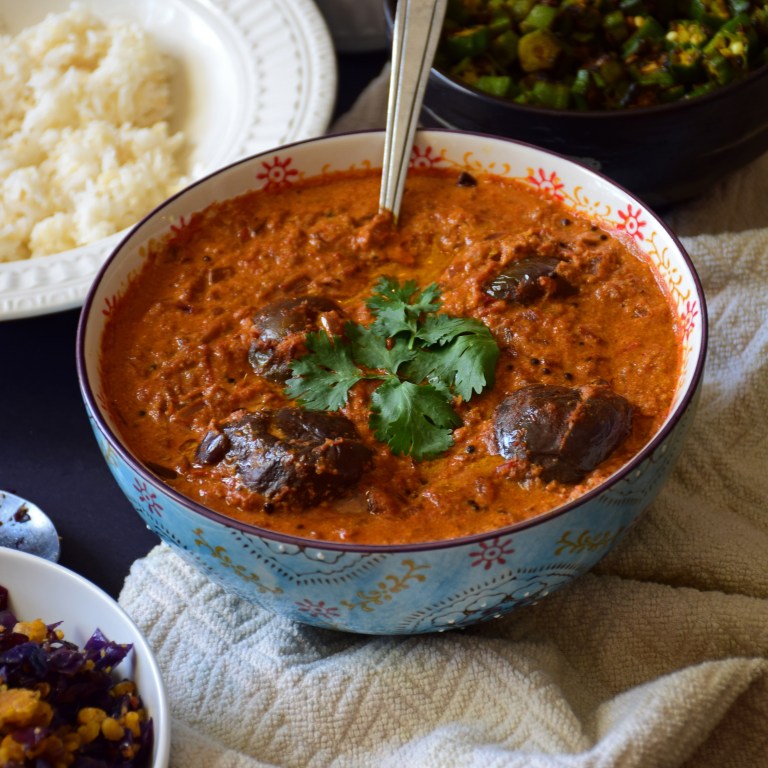 If you're new to Indian food, chances are you've yet to experience Gutty Vankaya, which is a famous Andhra dish that uses stuffed eggplants and a variety of spices, nuts, and seeds. Check out this recipe to find out how to make this heaven in a bowl. We're sure you'll be positively surprised.
Dahi Poori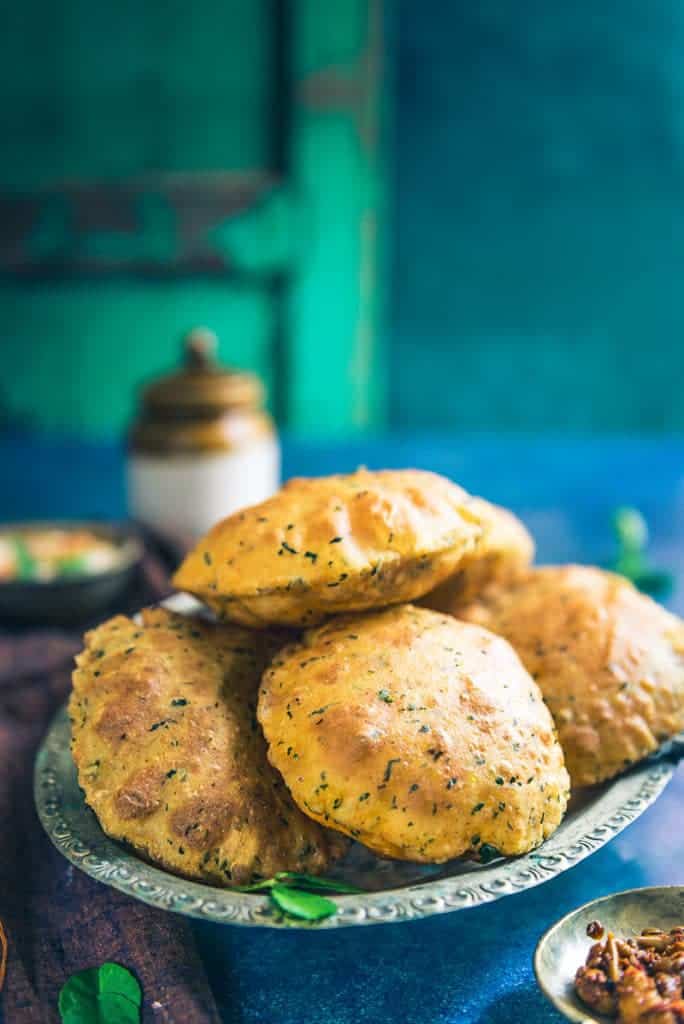 Don't these look like you could devour them in a second? These Indian flatbreads are perfect for breakfast, dinner, or a road trip snack. Take a look at this recipe to find out just what they contain inside and how you can prepare them in under 45 minutes.
Chana Masala
Yet another eggplant recipe. Not everyone is a fan of eggplants, but if you're interested in trying them out, this is a good place to start. Check out the recipe to see the ingredients and the method of preparation. The end result – a colorful and flavorful bowl and a satisfied smile on your face.
Butter Chicken Curry
Even if you've never tried Indian food, you may have heard of butter chicken curry at one point in your life. It's one of the most popular Indian dishes and it's so adaptable to your palate that you can serve it with any of the listed side dishes and you can make the gravy as hot as you'd like it to be. If we've captured your interest, head over to this creamy recipe.
Goan Seafood Curry
An interesting addition to your ordinary chicken-and-rice meal is this Goan seafood curry that includes prawns as well. Just prepare the necessary ingredients and you'll get this delicious meal in a little over 20 minutes.
Chettinad Chicken
You thought we were done with chicken, right? Not quite. Chicken is a part of almost every Indian dish and this one includes chicken drumsticks instead of white meat. And, of course, rice. It looks and tastes so good, you'll even want to skip going to KFC for a while.
Egg Slice Masala
Finally, a bit different recipe than the ones we've already listed. It's called Egg Slice Masala, and it's made from eggs and various types of powder, paste, and leaves. You can check out the rest by clicking the link to the recipe above.
Have we inspired you yet? We sure hope so. If you try one of these, please let us know your thought in the comments below. Until next time, Bon Appetit!