No matter your age, cookies have always been an indispensable part of life! A gooey walk of ultimate happiness and satisfaction. Easy to make and forever rewarding. Cookies came a long way from the classic chocolate chips with now trending hundredths of different variables on how to prepare the most delicious based cookie. And in these TOP 10, we share alternatives where you can skip the baking part.
Take a look at these no-bake cookie recipes, and do not fear, once in a while we can all be forgiven for indulging in this little carb wonder. Here's to another 200 years of happiness.
1. Chocolate Chip Cookie Lasagna

Recipe via shugarysweets.com
Layers of chocolate chips cookies, creamy cheesecake, fudge pudding, and whipped cream are the ingredients you require to make these delicious and mouth-watering treats. Perfect for parties, to surprise your friends together with their coffee or simply to enjoy with your family at home. A definite must-make recipe!
2. Edible No-Bake Cookie Recipe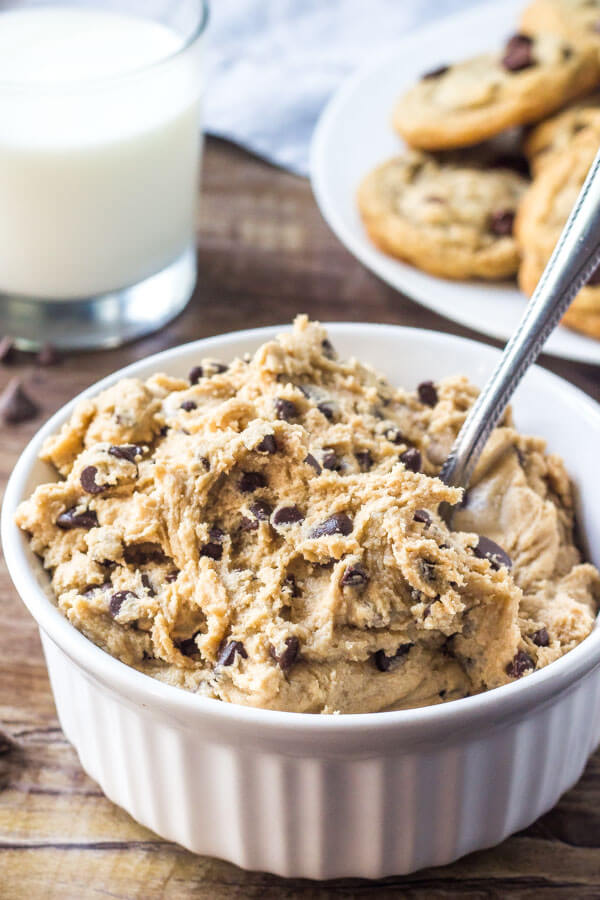 Recipe via justsotasty.com
A few years ago, in New York especially, no-bake cookie dough was the new cookie sensation. Everyone who was someone shared it on their social media pages. The revolution of the cookie! And also for those who aren't overly keen on spending too much time in the kitchen. The only "cooking" that could be done is by toasting your dough to greater depths of flavor.
3. No-Cook Chocolate and Biscuit Tart Recipe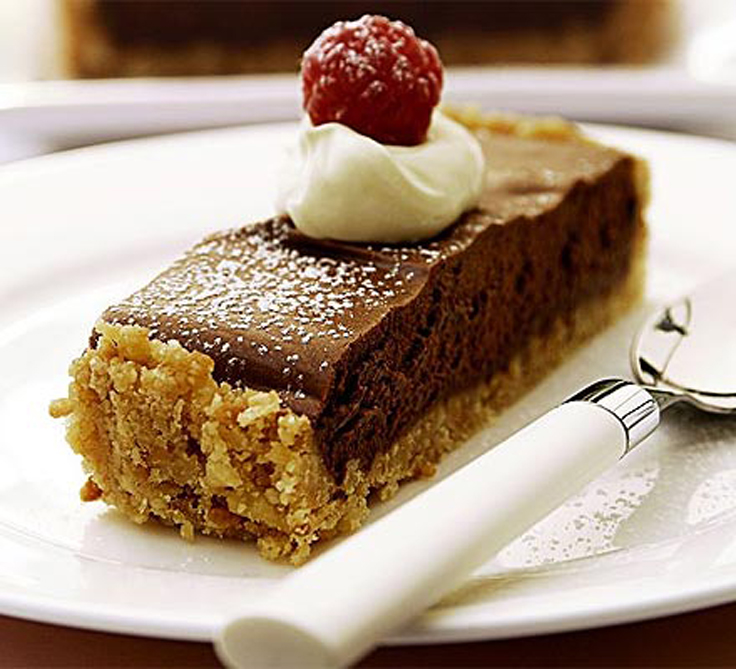 Recipe via bbcgoodfood.com
The chocolate tart recipe is in fact a deconstructed cookie in a fancy attire awaiting to go to a fancy-dress party! This can be made up to 2 days in advance and still be delicious. Best enjoyed with a coffee of any kind from espresso to a cappuccino or a latte. For your children, serve with a little hot chocolate for the winter months. Golden syrup and vanilla extract make this so satisfying and optional for a better state of mind – serve with a few raspberries! And again, no baking required hooray!
4. No-Bake Coconut Bars/Cookies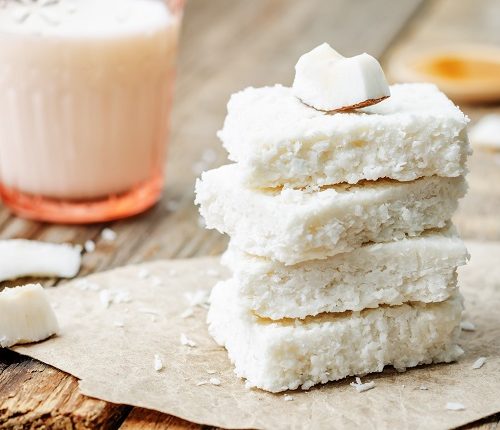 Recipe via chocolatecoveredkatie.com
Irresistible cookie crack bars. This very addictive recipe is sure going to have you come back for more and something you might enjoy doing repetitively. All the time. Some say, one never has too much coconut. It's the new chocolate equivalent that makes a change and easy to use. Again, this is a no-bake recipe butterless which is great and replace instead with virgin coconut oil. By no means this is a healthy sweet snack.
5. Rocky Road Cookies
Recipe via recipegirl.com
We have all heard about the famous Rocky Road Cookies, haven't we? Well, there it is. Unlike our coconut cousin just above – this is all about decadence. However, gluten-free people, there is an option to not use flour. So, things got a little better for us all. There are all the superstars in this recipe from Nutella to marshmallows to Rice Krispy cereals – your inner child will surely flood back in with many past memories. All the above are available gluten-free.
6. Batter Cookie Bars
Recipe via lambertslately.com
We present you the Batter Cookie Bars. As the name suggests, this is the one for lovers of running 20 miles the next day after eating a bite of it. Let's be honest though, it's worth it. Great fun for birthday parties and entertaining children and bigger adults' ones too fans of cookies, Oreos, chocolate and marshmallows. One that is made using a microwave. Simple enough. Add more fun by adding sprinkles on top as a garnish.
7. No-Bake Rum Cookie Balls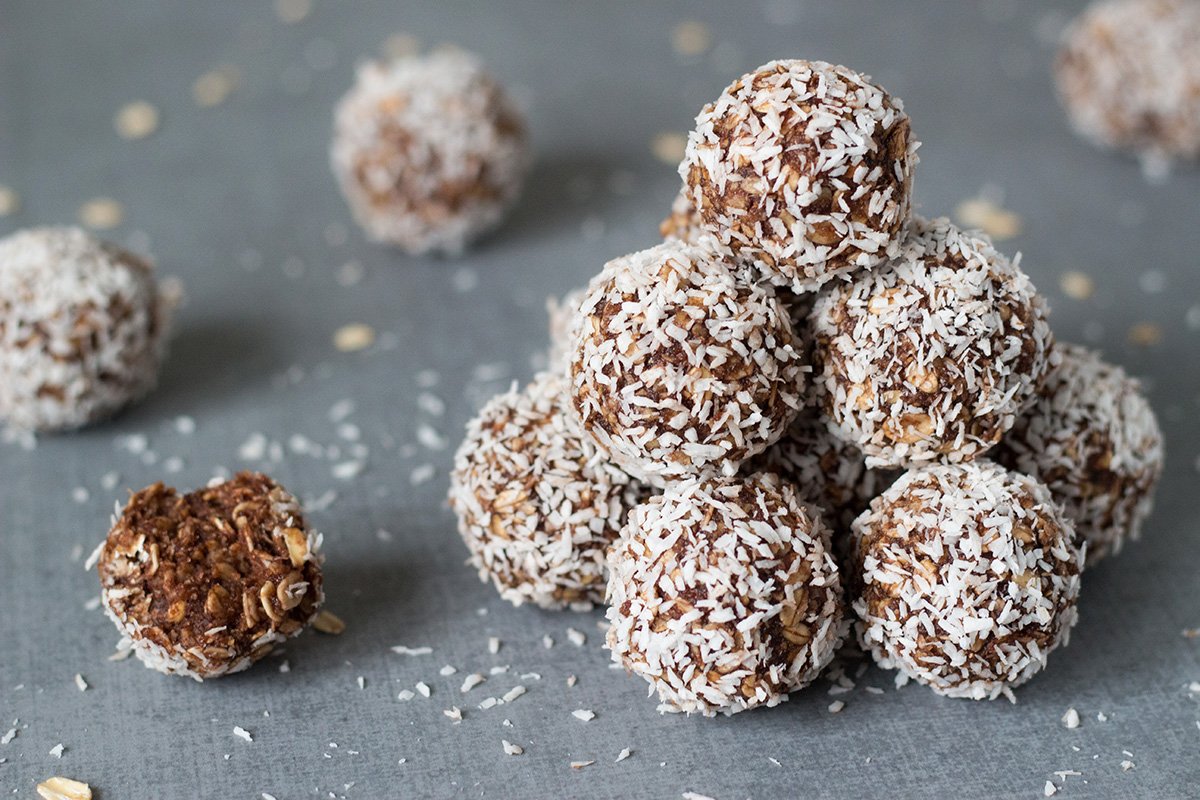 Recipe via cafedelites.com
Rum balls are rather unique to Australia but we believe perfect for us all too. It has Rum so surely so? No baking and no melting anything required. It's simply about putting all the ingredients together in a mixing ball and shaping the balls into well, more balls. Rum is optional for those not wanting something alcoholic in their dessert. As another option, you can roll your balls in dehydrated coconut powder.
8. Peanut Butter Oatmeal Cookie Granola Bars
Recipe via averiecooks.com
Peanut butter Oatmeal Granola cookies are an absolute yes. Something to enjoy during the morning or indeed before going to the gym to give yourself a lot of energy. These bars are loaded with textures which makes it an interesting and fun way to eat. It's chewy, dense, hearty and the melted butterscotch chips will add a nice touch. You will never get tired of this recipe available for all the family. You can make the granola bars in a food processor, a microwave, or indeed using a stovetop to melt the ingredients.
9. Caramel Cookie Dough Bars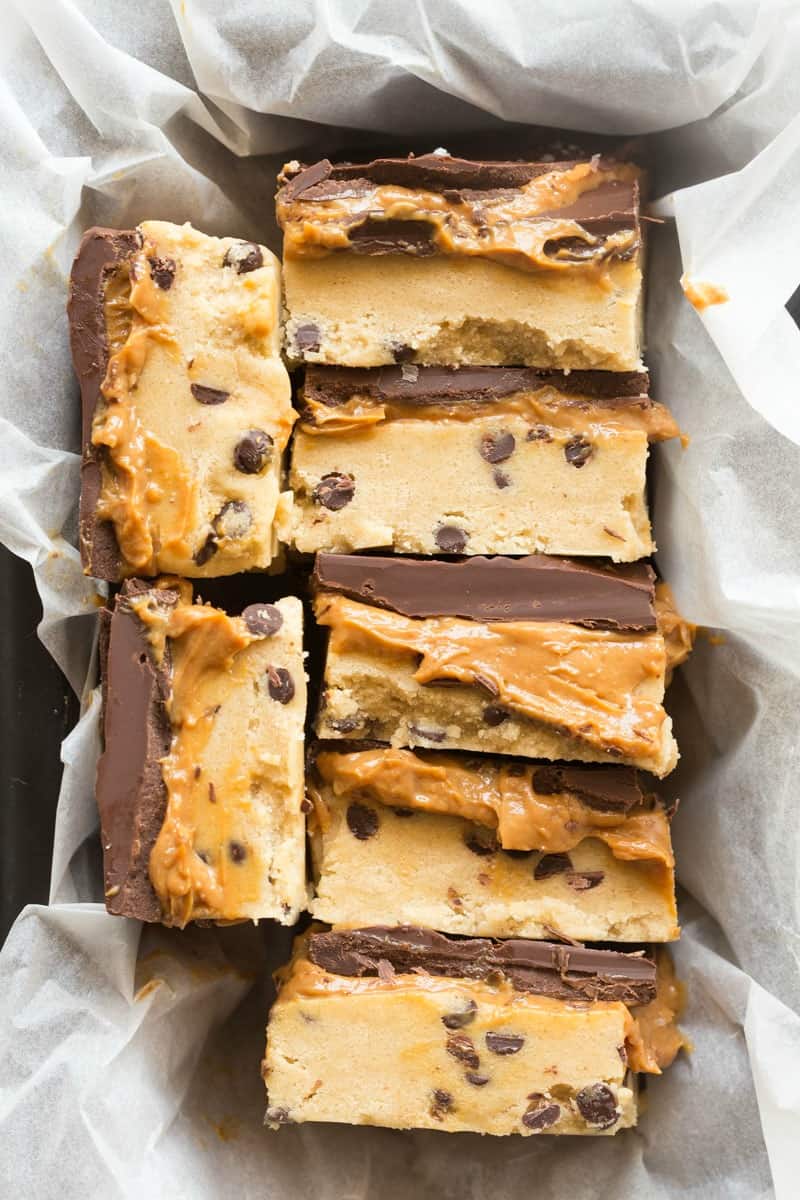 Recipe via thebigmansworld.com
These extremely decadent cookie dough bars might be one of the best desserts you have ever tried. Made with cookie dough, caramel, and ganache for the win! Everyone will swoon with their first bite of these layered and outrageously delicious bars. A quick and easy no-bake dessert is a game-changer. A secretly healthy dessert, with a dough made out of almond flour and the gooey caramel, is combined with cashew butter and coconut oil. Another must-try for sure!
10. Soft and Gooey S'Mores Bars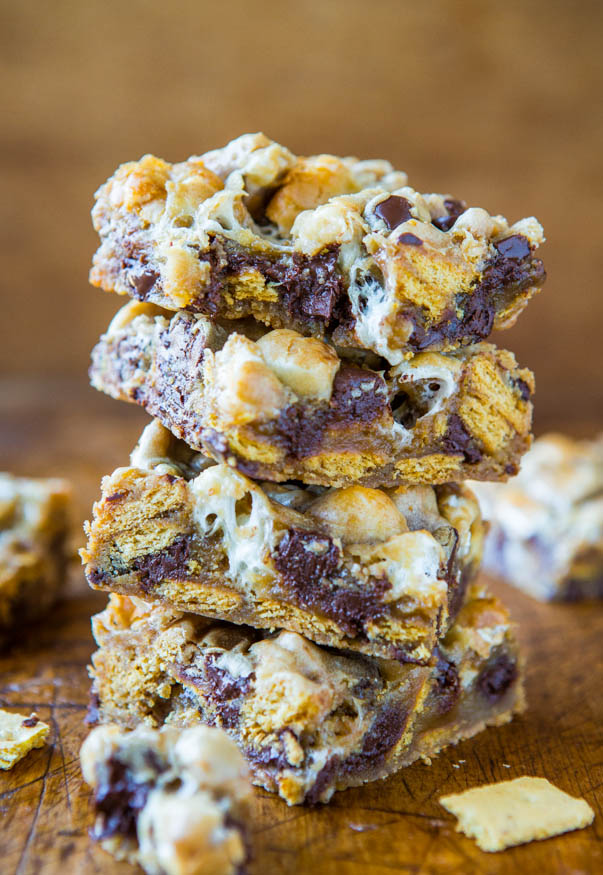 Recipe via averiecooks.com
Beautiful, soft, and gooey loaded Smores Bars are something incredible. The flavors and textures of this recipe are going to definitely put a smile on your face and any others sampling your culinary genius. Perfect for those wishing to set up a campfire with family and friends. This recipe demands a little know-how in the kitchen but really worth the extra minutes in the kitchen. The tough part is to wait 20 odd minutes before digging into them. But patience!