Sweet and juicy, peaches are originally native to Northwest China, and like any other fruit, it has many benefits when it comes to our health. That's a reason plus for us to eat it, except for the fact that it is very delicious.
If you find it boring eating fresh peaches all the time, or if you want something much sweeter, the Internet and the cooking books offer you hundreds of recipes, and most of them can be done in a short time.
For any occasion and any time of the day, peaches can be quite the ingredient to add some charm to what you cook. You can use it as the main ingredient or as decoration.
So if you're into fruit desserts and think that a peach is a great option when it comes to cakes and fruits, you can read these ten recipes, which will surely leave you craving for more.
1. The Peach Crumb Bars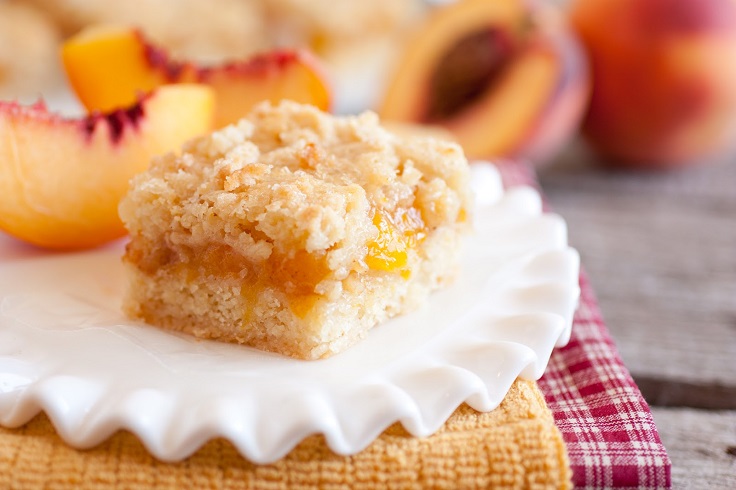 A scoop of vanilla ice cream goes great with this recipe. It's recommended to eat it while it's warm, but of course, if you want to, you can grab one when they're cold.
2. Peach Cobbler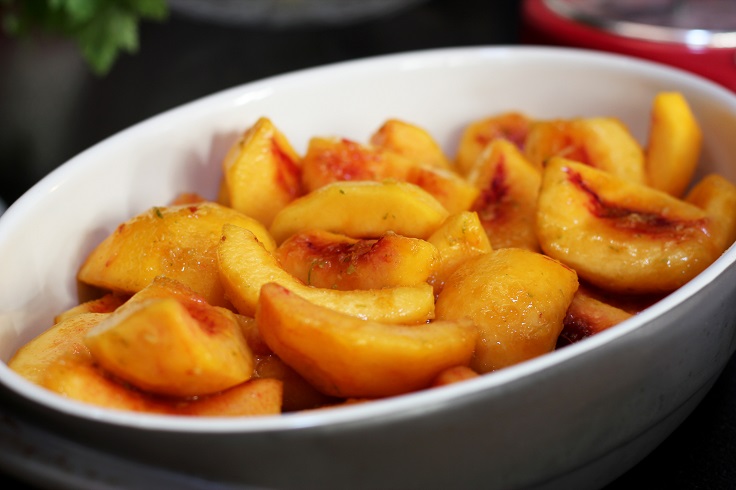 via cookinginsens.wordpress.com
The recipe is a mix of fresh peaches, vanilla, brown sugar, and buttery biscuits. Do I need to say more to try it?
3. The Peach Tart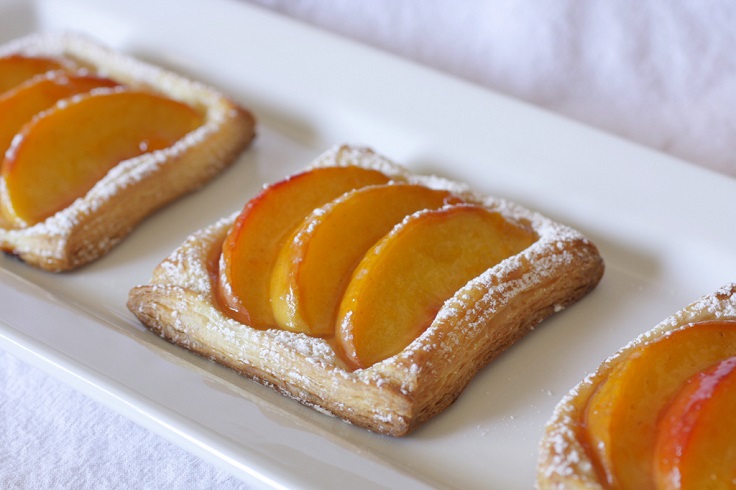 The square-shaped tarts are a must. The peaches on the top definitely make them juicer, and to make everything tastier; you can add vanilla powder.
4. Buttered Ginger Peaches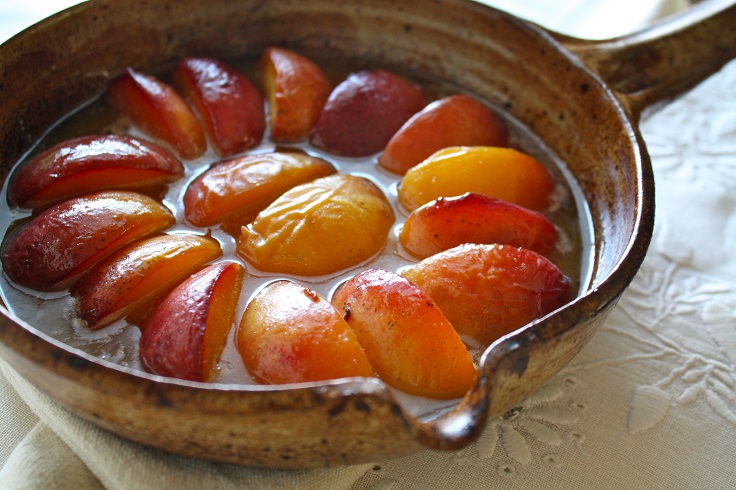 via heidirobb.com
This recipe leaves you with a lot of options. You can add chopped almonds, creme fraiche, vanilla powder, or even sweet Greek yogurt. The choice is yours.
5. The Peach Cheesecake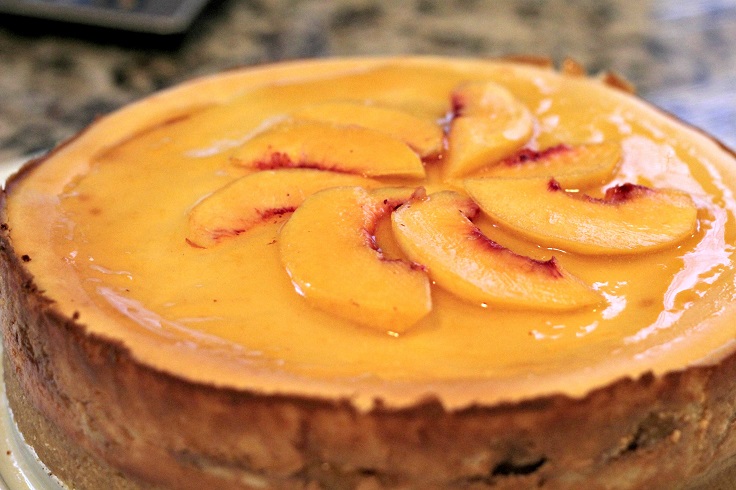 The picture says all. This delicious cheesecake with peaches in it is a must-try.
6. Peaches & Cream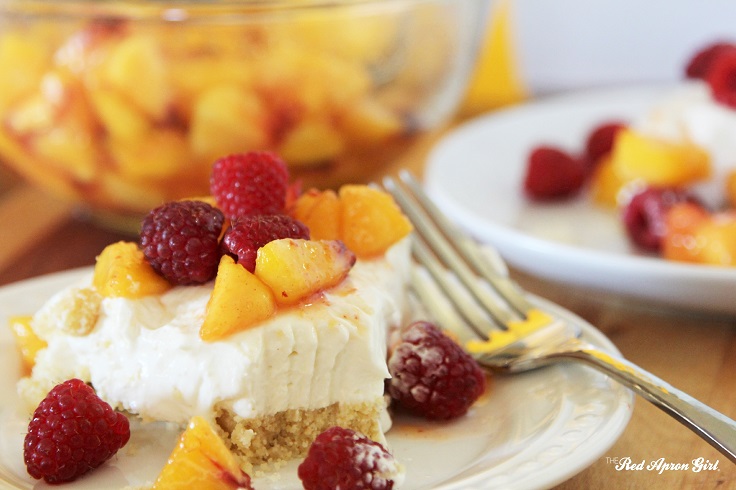 via redaprongirl.com
Peaches and cream is a famous recipe that you can find in many restaurants and pastry shops, but it's easy to make so that you can try it at home too.
7. Peaches & Cream Part 2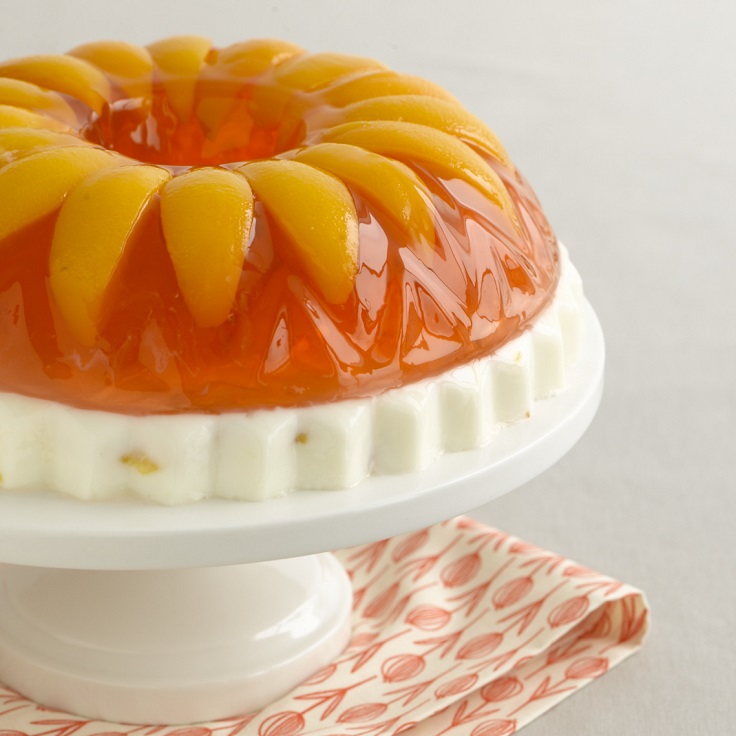 Jello, peaches, and cream too. This retro cake requires time, but your cooking will definitely be worth it.
8. Peach Mallow Dessert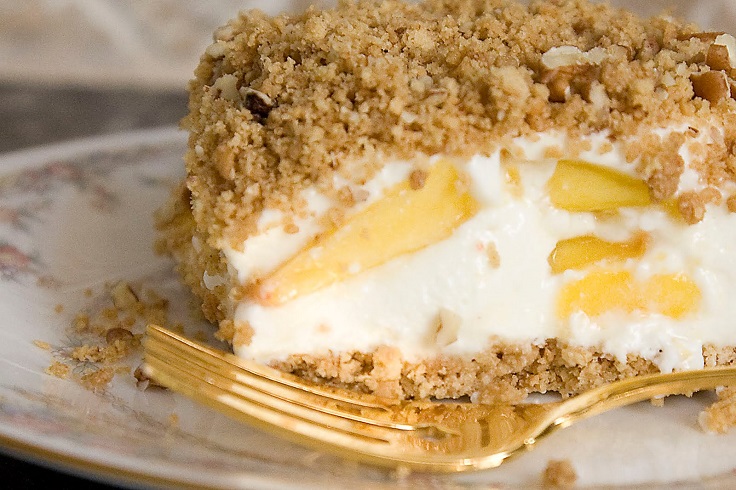 This wonderful dessert includes marshmallows, whipping cream, and cinnamon. You can't buy peaches any time of the year, so make sure to try this cake while you can.
9. The Peach Crisps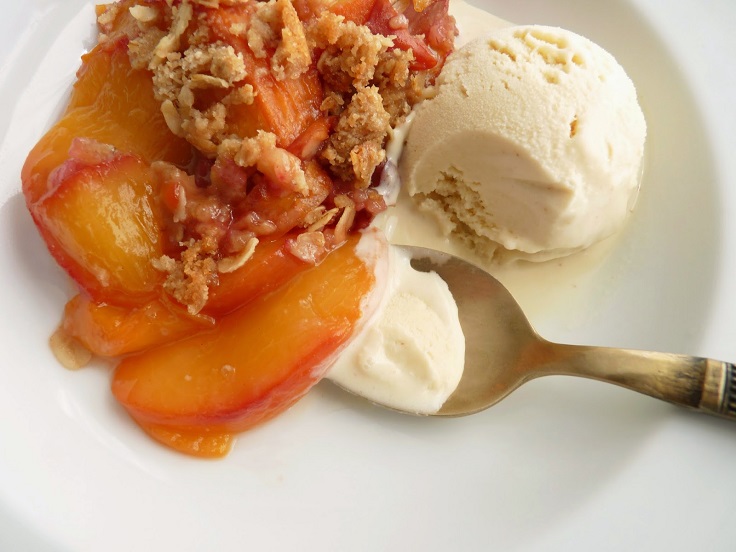 If you're busy and don't have enough time to prepare something very special, try this basic recipe. Simple, but tasty too.
10. The Peach Souffle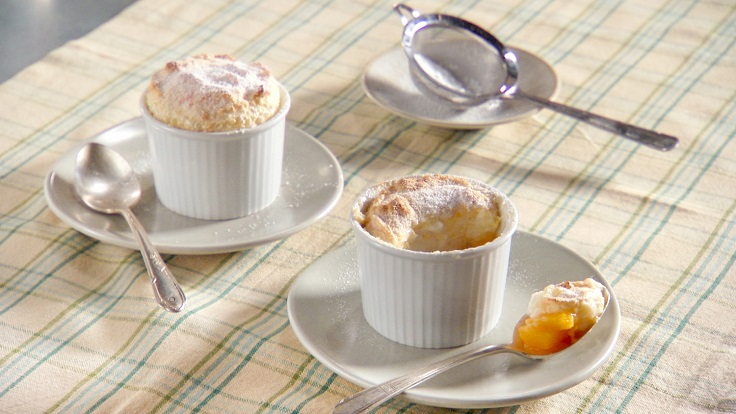 Soft, creamy, and tasty. It will leave you craving for more.