Footwear speaks volumes about style and personality, with sandals being a summertime staple. The summer of 2023 brings an exciting array of sandals suitable for various occasions. Opting for a reputable online retailer to purchase these summer sandals guarantees access to a broad selection, unmatched quality, and a secure shopping experience.
Flat Sandals
Flat sandals epitome comfort and practicality, perfect for those relaxed, sunny days. This season, minimalistic designs, strappy patterns, and natural materials dominate the trend. Available in many styles, colors, and brands, these sandals offer an array of options on a trusted online platform.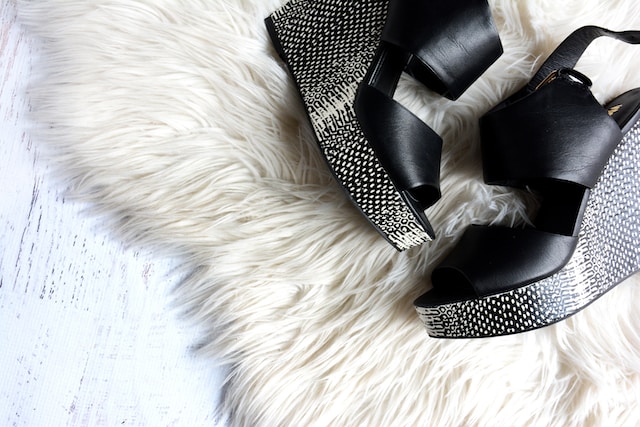 Wedge Sandals
Wedge sandals present a wonderful blend of elegance and comfort. The distinctive design gives a flattering height boost while ensuring stability and ease of walking. These are ideal for casual outings or semi-formal gatherings. This fashionable footwear can be found online, crafted in various materials and designs to cater to all tastes.
Cushioned Footbeds
This season, many sandals are designed with cushioned footbeds, providing enhanced comfort for prolonged wear. The added padding and support ensure that feet remain comfortable and fatigue-free throughout the day. Whether walking on city streets or strolling along the beach, sandals with cushioned footbeds offer a luxurious feel and optimal foot support. Reputable online retailers feature a wide selection of sandals with this added comfort feature, allowing customers to prioritize both style and comfort.
Embellished Sandals
For people looking to make a statement with their footwear, embellished sandals are the perfect choice. This trend embraces decorative elements such as rhinestones, beads, sequins, and embroidery, transforming sandals into eye-catching works of art. Embellished sandals add a touch of glamour and sparkle to any outfit, elevating the overall look and making a lasting impression. Online retailers offer an extensive collection of embellished sandals, ensuring that individuals can find the perfect pair to express their unique style and personality.
Water-Friendly Sandals
With the arrival of summer, water-friendly sandals become essential for beach trips, poolside lounging, and water activities. These sandals are designed with quick-drying materials, making them perfect for wet environments. Water-friendly sandals often feature adjustable straps for a secure fit and slip-resistant soles for added safety. Online retailers showcase a range of stylish and functional water-friendly sandals, allowing individuals to enjoy their summer adventures without compromising on style or comfort.
Espadrilles
Espadrilles stand out as the quintessential summer footwear. Their characteristic jute soles and comfortable fit, paired with ribbons or ankle straps, ooze sophistication. The 2023 summer season sees espadrilles in various hues, from earthy tones to vibrant prints. A comprehensive collection of these sophisticated summer sandals can be conveniently explored through a reliable online retailer.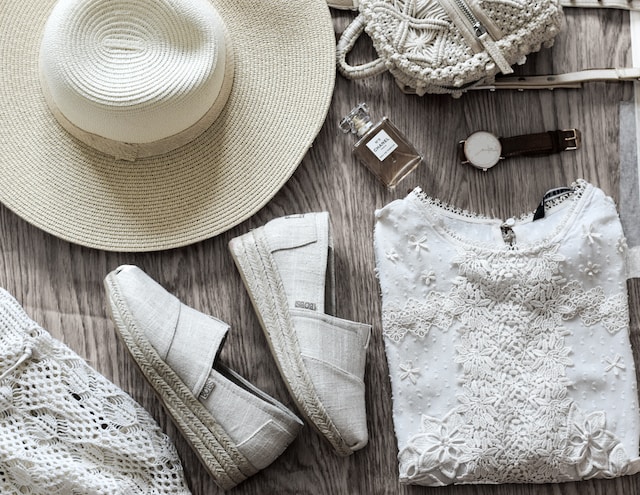 Gladiator Sandals
For those seeking a bold and striking look, gladiator sandals remain a top choice. Their distinctive straps around the foot and often up the ankle create a statement look. Available in various lengths and designs, these sandals are ideal for creating a head-turning ensemble. A commendable variety of gladiator sandals can be found online, allowing for a stylish selection.
Heeled Sandals
Heeled sandals bring a touch of elegance and refinement, suitable for formal events or upscale social gatherings. From block heels to stilettos, the variety of styles available ensures that there's something for every preference. An esteemed online retailer provides a diverse range of heeled sandals and guarantees the products' quality.
Advantages of Online Purchase
Choosing to purchase sandals from a renowned online retailer has its advantages:
The wide range of styles, sizes, and brands available online far exceeds what one can find in a physical store.
Detailed product descriptions and customer reviews can aid in making an informed decision.
The convenience of home delivery and easy return policies further enhance the shopping experience.
Conclusion
In conclusion, the summer of 2023 brings a diverse range of sandals, each suitable for different occasions. From the comfortable flat sandals perfect for a beach day to the elegant heeled options for a classy evening event, there's something for every style and preference. The benefits of purchasing from an established online retailer, such as access to a wide range, convenience, and reliability, cannot be overstated. The summer sandal trends ensure that each step taken in the warm weather is of style, comfort, and confidence.