Winter is already here, and the freezing temperatures force us to protect our feet from the cold and wet weather. There are many trends this winter; boots made from leather, rubber, suede; boots with heels, and flats. As long as they are well paired and combined with the right outfit and accessories, no doubt will be a great option when choosing in the winter days.
High boots, ankle boots, boots with different designs and patterns, that will surely make you look fashionable and stylish. These top 10 trends, fit almost every woman perfectly, and can only enhance your appearance. Feel beautiful and look beautiful!
1. Knee High Boots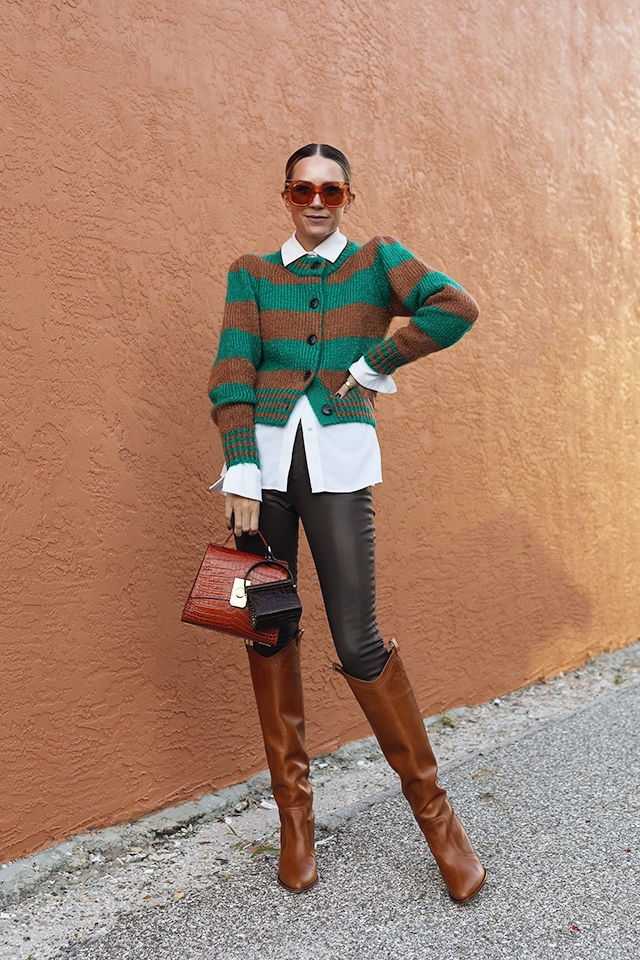 Photo credit to the-atlantic-pacific.com
The knee-high boot comes up higher on the leg, which tends to keep you warmer. You should match the color of your boots with that of your pants or jeans, and it will really elongate your legs and make your proportion look better instantly. If you want to look taller this is a great boot choice. For example, you can wear black stockings and black knee-high boots for a tallet finish. Also, you can pair the boots with a dress or skirt that barely grazes the top of your boots, and top it off with an oversized jacket that takes some of the attention away.
2. Ankle Boots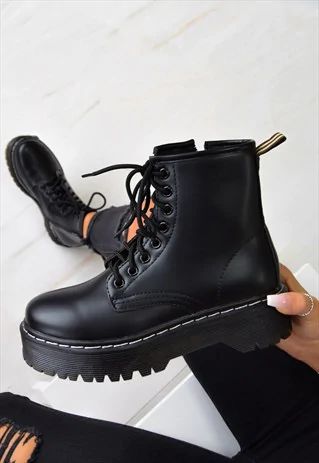 Photo credit to marketplace.asos.com
The ankle boots are super versatile. You can simply wear them with casual looks like jeans and tees, but can also be dressy enough to pair with a dress for the office or a date night. Most of the ankle boots are best paired with skinny or tight-fitting jeans. So, a pair of slim jeans, a button-up shirt, and a blazer, can make it a chic outfit option during the winter days. These boots are the most comfortable when they have a sturdy sole, a room-enough toe box, and when the footbed is padded.
3. Heeled Platform Boots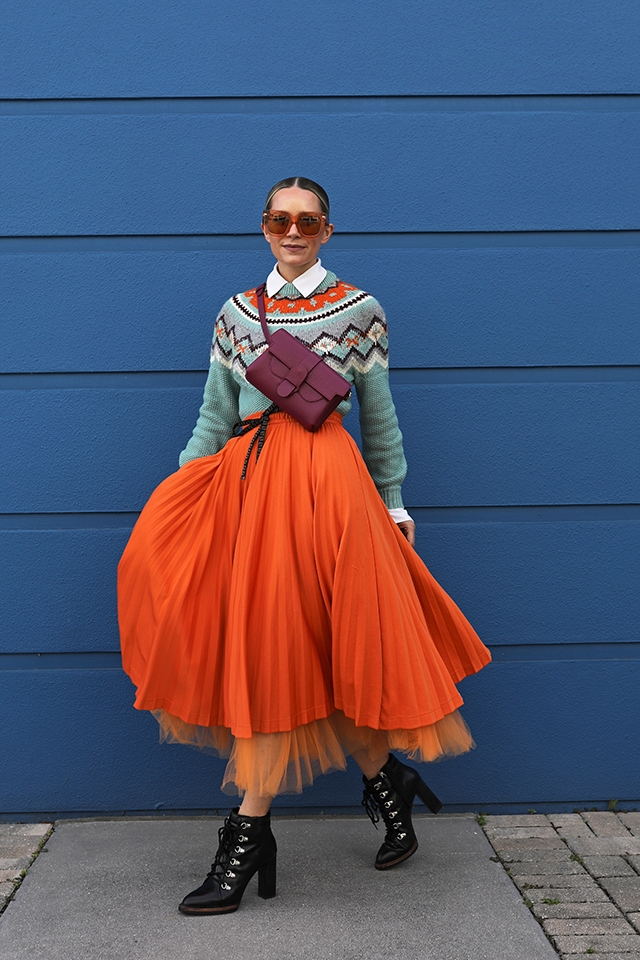 Photo credit to the-atlantic-pacific.com
This footwear makes us look taller and our legs slimmer. Platform shoes might look crazily high, but they can actually be much easier to walk in than non-platforms, as the platform makes the heel feel shorter. However, high-heeled platforms can put a lot of pressure on the ball of the foot which can cause discomfort if worn longer time during the day. The benefit is that you can pair them with midi skirts, mini dresses, tailored pants, tights with long blazers, literally everything!
4. Rain Boots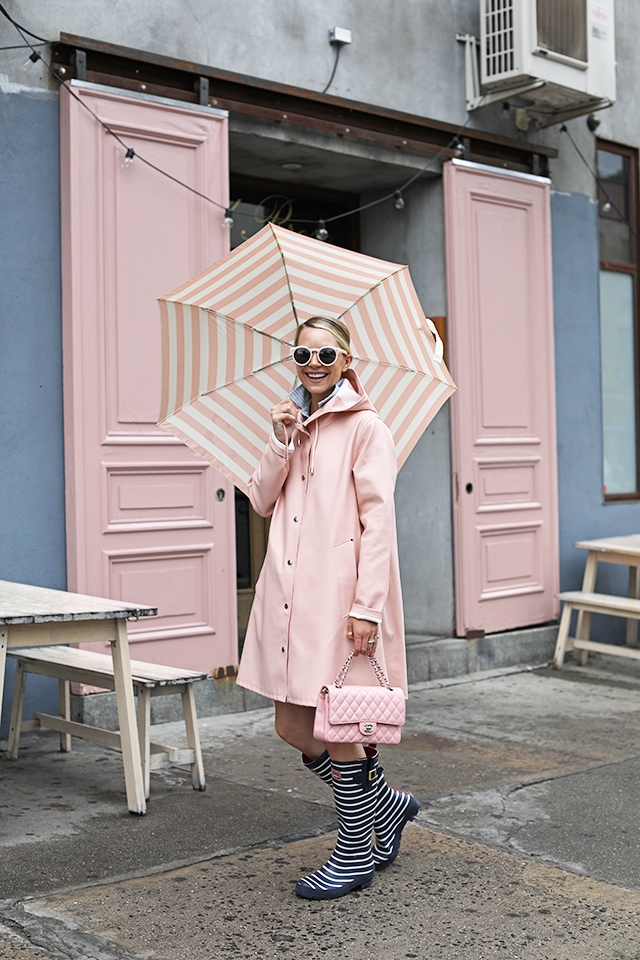 Photo credit to the-atlantic-pacific.com
It is very simple, the rain boots will help to keep your feet dry out in the rain and through the puddles. They are mega comfortable and they come in different colors and designs. Pairing them with a colored rain jacket, and a fancy designed umbrella can not be a mistake! An easy combination that is chic even on the wet and rainy day, yet will keep you warm. Some pair them with adding over-the-knee socks to match the top and the accessories.
5. Hiking Boots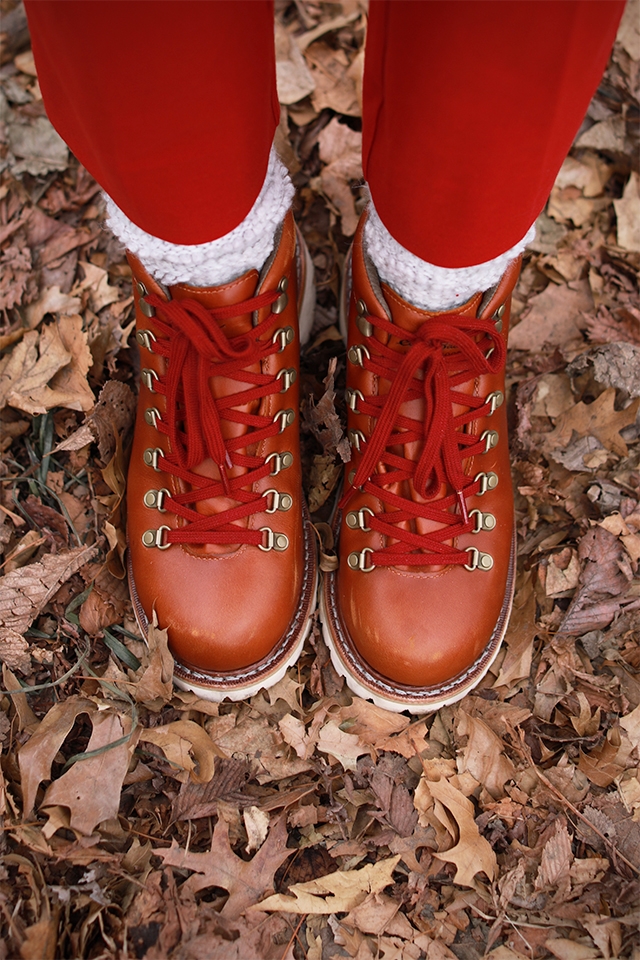 Photo credit to the-atlantic-pacific.com
Hiking boots have been highly popular now a day. They now come in different colors and they look mega fashionable especially when well paired. They tick off the functional fashion trend by being practical, durable, as well as being stylish. Combine them with tick pair of leggings, a knitted oversized sweater, and a long coat. Cute accessories that go well with the hiking boots are winter hats (choose the same colored hat as your boots, or bag).
6. Fur Ankle Sneakers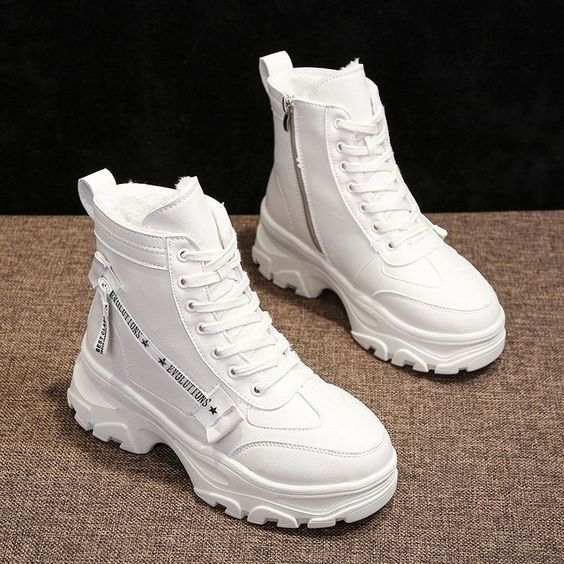 Photo credit to pinterest.com
Fur sneakers and fur coats – a winning combination that provides comfort, style, and keeps you warm on the bad cold day. These sporty shoes are a definite must-have this winter. The biggest street style trend – the sneakers, tied with denim is a classic outfit that never dies. Pairing is easy. Try cuffed jeans, denim jumpsuit, blue denim jeans skirt, even midi jeans skirt. A high neck top together with a fluffy shawl will add style to the simplicity of the denim and the sneakers.
7. Plaid Booties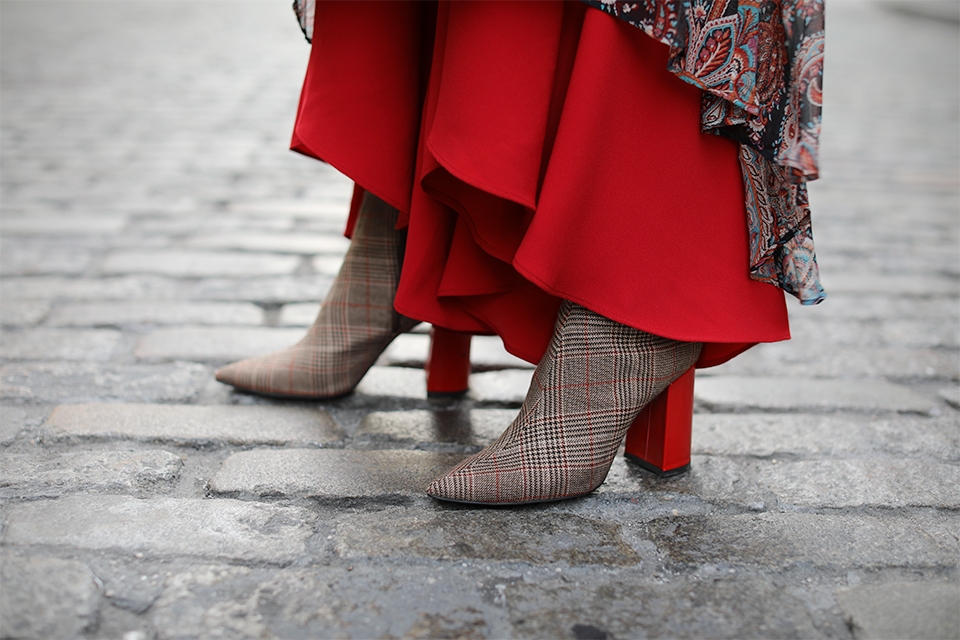 Photo credit to the-atlantic-pacific.com
Pair plaid shoes with jeans and little black dresses, or become a print mixing pro with a head-to-toe plaid look. The plaid shoes will be a chic and unexpected addition to all of your outfits. The plaid trend is also in different mixed color varieties. Actually, a pattern created by bars and stripes of color that cross at right angles. You can find them in black, white, brown, creamy, navy green, blue, red, and many other shades. Very fashionable and noticeable trend!
8. Over the Knee Boots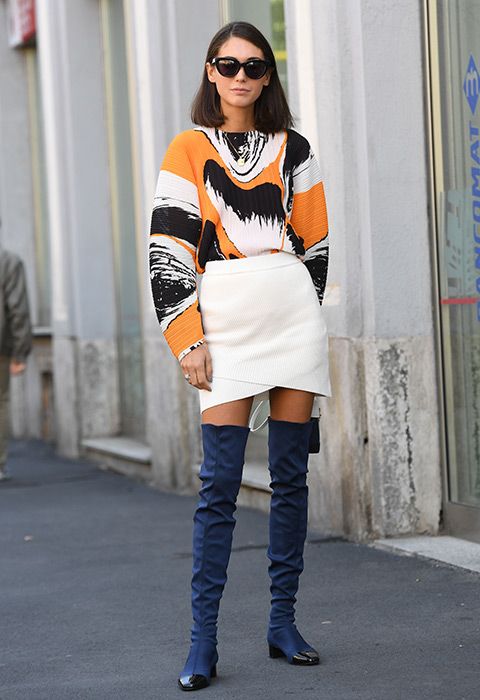 Photo credit to asos.com
Over-the-knee boots are super easy to wear. For a simple combination, pair them with skinny jeans and a cozy knit. However, if you want to look chic, elegant, and classy, a great warmth will be adding mini skirts, shorts, jeans skirts, wide midi skirts, dresses. The top pairings are endless; you can select a blouse, sweater, elegant shirt, as long as the colors are well played and combined. Over-the-knee boots can be flat, with a slight added heel, or high-heeled boots. Their material also can come in different varieties, leather, velvet, suede. Super warm and perfect choice for every woman in the winter days.
9. Snow Boots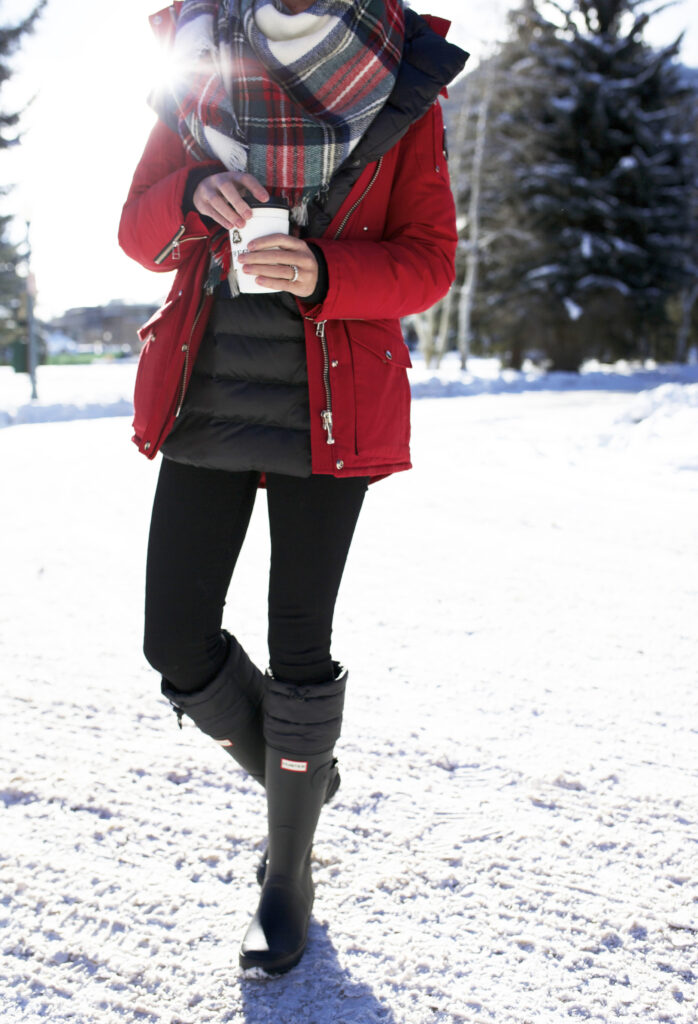 Photo credit to the-atlantic-pacific.com
Snow boots recently started appearing in different fashion styles and trends. Their main purpose is obvious; to keep us warm and dry in the snowing days. A classic way to wear snowing boots is with tick leggings. They tuck perfectly into the boots! You can throw your favorite jumper, a cropped jacket on and you have an outfit. The one with fur inside will be a better choice if you are looking for a warmer option.
10. Cowboy Women Boots
Photo credit to the-atlantic-pacific.com
The cowboy boots are wildly practical and cool on their own. Denim jeans or shorts, a long flowy skirt, short "summer" dress, midi skirts are great pairs for this kind of boots. Cowboy boots refer to a specific style of riding boots. Women's cowboy boots come with a narrower heel as well as a taller arch than their men counterparts.