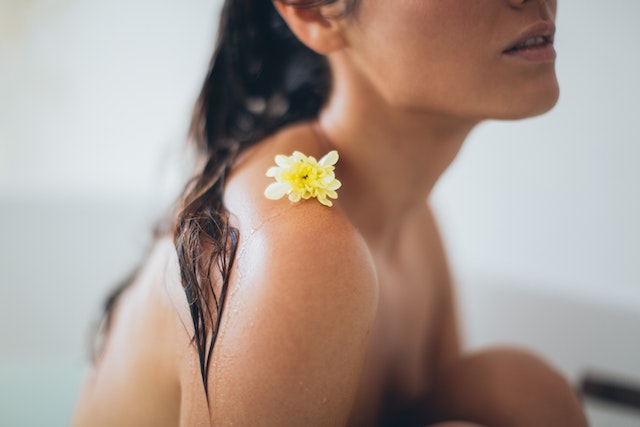 Beauty is subjective, and everyone has a different opinion about what looks good and what doesn't. However, when you head out, you want to look your best. It doesn't matter if you are getting ready for a special event, enjoying a night on the town, or simply heading into the office for another day of work.
If you are like millions of others, you struggle to show your true beauty to the world around you. Instead of hitting one obstacle after another on the road to achieving your desired look, consider how these five treatments can help.
1. Precision Fat Removal
Losing weight is hard enough. Unfortunately, many people reach their goal weight only to find stubborn fat pockets that just won't budge. Daily exercise and dieting are no match for these spots, and even targeted workouts don't seem to make a dent in them.
If that sounds familiar, you could possibly benefit from targeted fat removal. High-definition liposuction is available at your premier Tampa aesthetic & plastic surgery center. This treatment removes those stubborn fat pockets to reveal the true form underneath. It is customized for each client, so you will get the results you desire instead of a standardized look.  
2. Facial Fillers and Injectables
Cosmetic injectables have been around for decades. In fact, Botox was first approved by the Food and Drug Administration for cosmetic use in 1992. Botox is unique in that it uses botulism toxin to paralyze facial muscles to prevent the formation of wrinkles. For that reason, it is best used as a preventative to help you maintain a youthful appearance.
If wrinkles have already started to appear, or if you want to change the contours of your face, you might benefit from other types of injectables. Dermal fillers are one very popular option. According to the American Society of Plastic Surgeons, dermal fillers are generally safe and effective at softening contours and reducing the appearance of wrinkles. They are available in numerous formulations with varying degrees of firmness. 
3. Skin Resurfacing
No amount of cosmetics can hide dull, lifeless skin. What can help, however, is one of the many skin resurfacing treatments available today.
If you are looking for an at-home product, you can find several to choose from. Most contain gentle acids to strip away dead skin cells, uncovering the fresher-looking skin underneath. These can also be performed at a medical spa or salon, often at higher acid concentrations.
There are also more intensive resurfacing treatments available. These typically use lasers to strip away surface cells. The results are virtually instantaneous, but should always be performed by a professional.
Regardless of what type of resurfacing treatment you choose, be aware that it can cause sensitivity for several days or a week afterward. It may also leave your skin temporarily reddened like it has been scrubbed.
4. Permanent Cosmetics
If you want to achieve a perfectly made-up look every day, but you don't want to spend countless hours achieving it, then take a few moments to consider the benefits of permanent cosmetics. For the most part, these are basically tattoos designed to look like common cosmetics without the daily effort. A few of the most popular versions include lip blushing, permanent eyeliner and microblading for fuller eyebrows. 
If you are not looking for a permanent commitment to your beauty routine, consider temporary brow lamination. It is a popular way to enhance brows, giving them the full look that is so popular, and the results last for about six weeks.
5. Endoscopic Weight Loss Surgery
In its early days, weight loss surgery was a major surgical procedure. It often required days of hospital care and weeks of recovery before patients started to feel themselves again. Luckily, those days are long gone. Today, there are several minimally invasive weight loss surgeries that you can choose from. Among those are endoscopic versions.
Endoscopic weight loss surgery is often performed on an outpatient basis, so you can go home the same day. There are no incisions, which greatly reduces the chances of potential complications.
It is important to remember that the beauty you show the world reflects what is going on inside your body, too. That's why it is so important to include healthy eating, regular exercise, and stress relief with any weight loss surgery.
When you feel great about your appearance, it is easy for others around you to see your inner beauty shine through. Minimally invasive weight reduction procedures, skin resurfacing, and targeted liposuction can all help you look and feel your best.