If you are bored with your everyday hairstyle, then it is time to do something new and exciting with your hair. Our suggestion is to try some hair accessories and check out these tutorials.
There are many ways to wear a bandana to your hair and a million different designs that you can find. It is all up to your taste and what you like the most. There are various colors, shapes, patterns, and designs.
10 cool Bandana Hairstyles
Try out these hairstyles and tell us which one fits your style the most.
Boho Bandana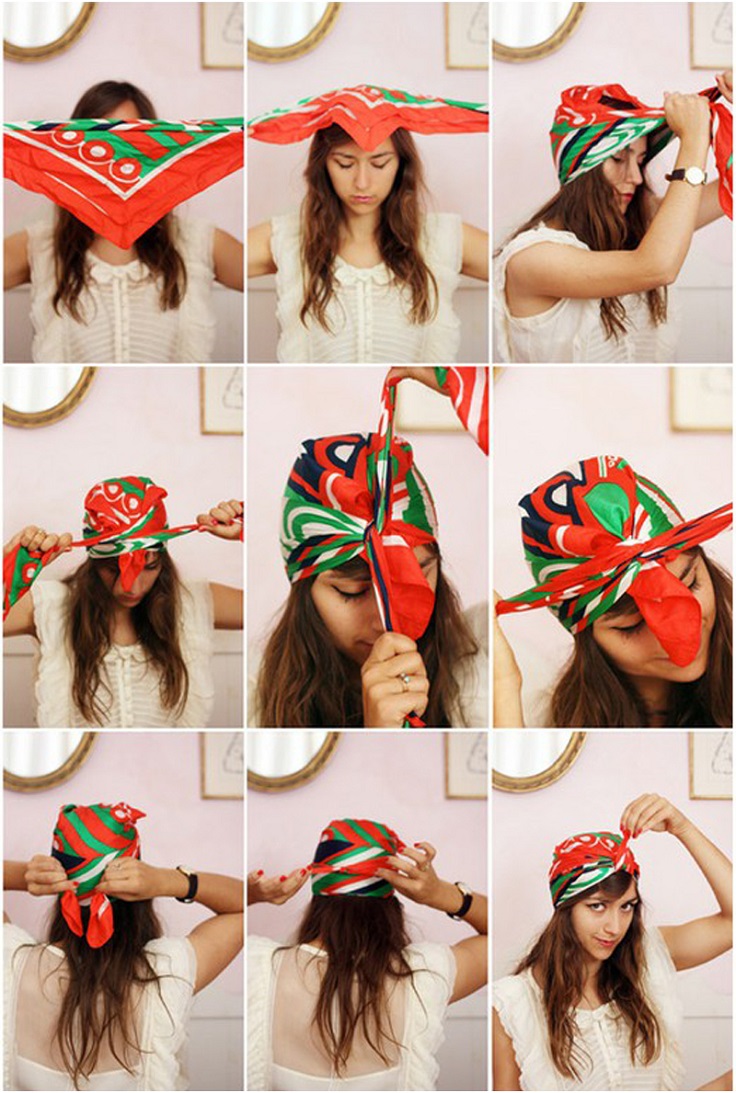 If you want to go with that boho chick hairstyle, try wrapping your bandana the way this tutorial shows. Follow the process step by step, and you will get this style recreated in a minute!
Braided Bandana
via coiffuress.com
This is one of the coolest, in which the milk girl braid and the bandana style are put together in one. Braid your hair with the bandana and put it over your head, forming a head crown.
Easy Head Wrap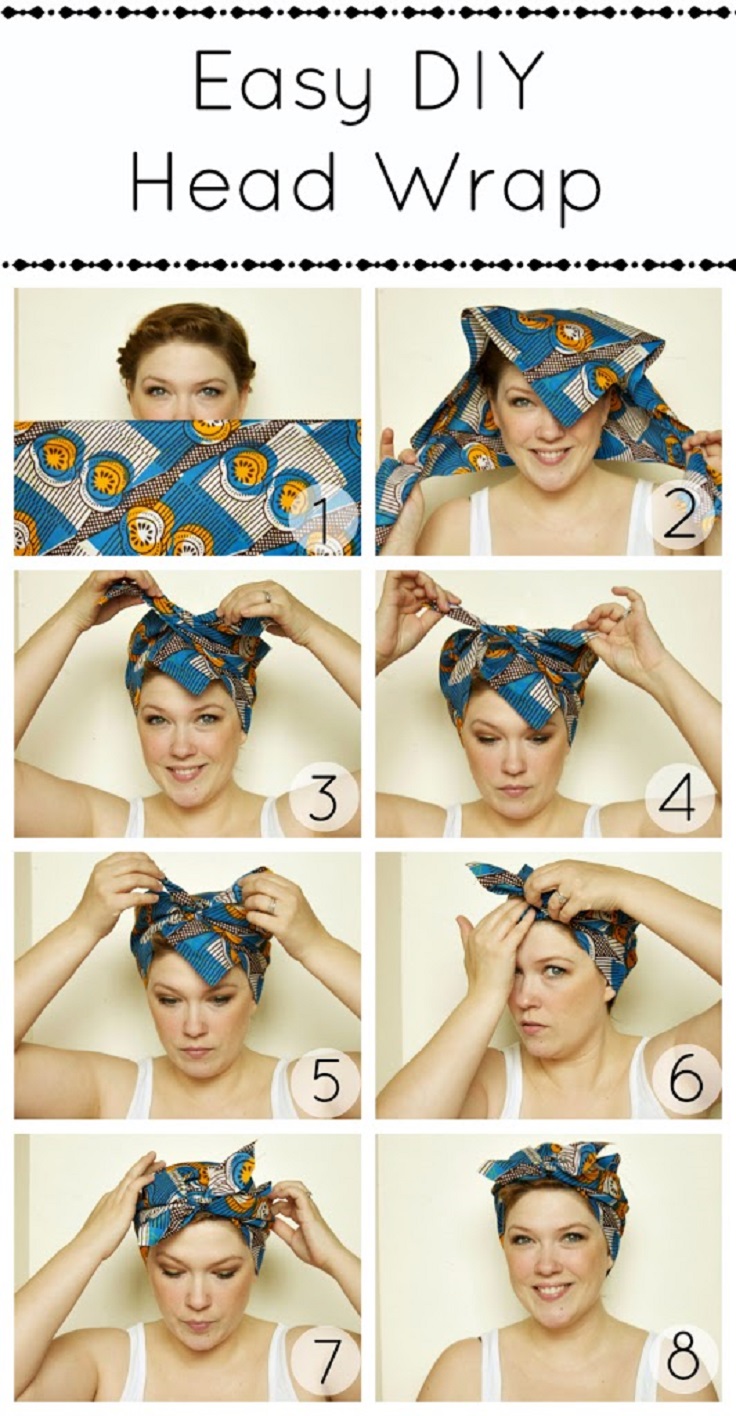 via adorepics.com
If you want your hair off the way for the whole day, you can do it with style. Put your hair in an updo like the one above, with some fancy bandana.
Red Bandana
via hairstylefs.com
This one is similar to the hair bow. Wear your hair down, but don't worry that it will get in the face because the fringe part will be secured with this cute bandana.
Pin Up Up-do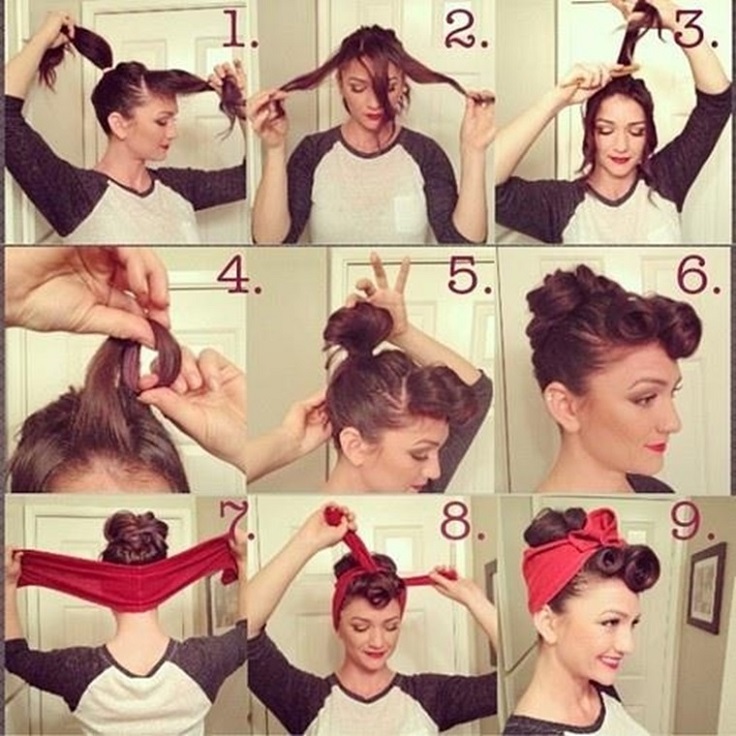 If you are a lover of that strong red-lip pin-up girl style, this one will be perfect for you. It includes one amazing updo and a tutorial on how to make fake pinup bangs.
Soft Gothic Look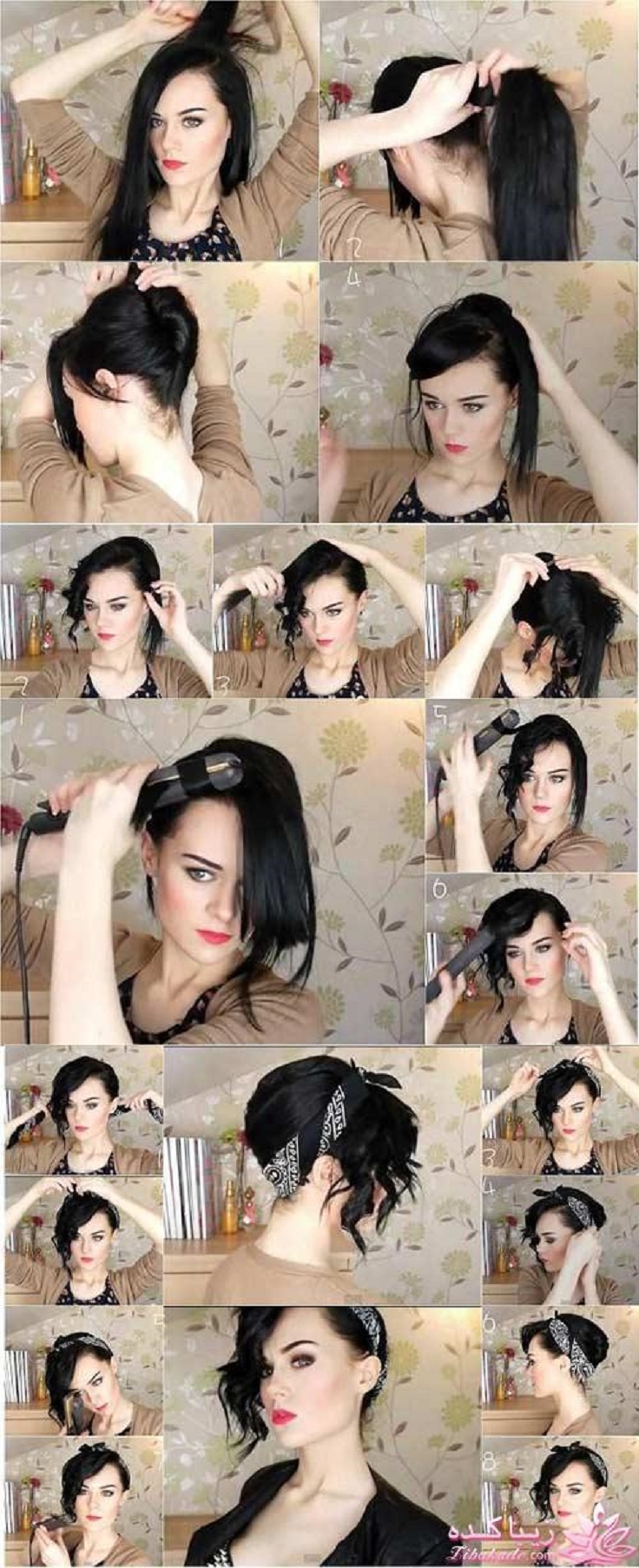 via favim.com
It doesn't mean that you are a gothic chick if you sometimes want to wear dark colors. And this one is a perfect example of how you can pull up that look daily. With the help of a hair curler, hair spray, and bandana, you will transform your look.
Two Knots Style

via hairstylefs.com
Something cute and easy to do, this two knots bandana style is great for a daytime hairstyle and will suit every kind of clothing combination.
Retro Hairstyle
via trusper.com
Again, here is a way to make fake bangs and to transform your usual hairstyle into one amazing retro back-in-time one. Follow the steps and get glowing. You can always finish the look with red lipstick.
Top Knot Bandana
via hairromance.com
This style is great for second day (or maybe even third day) hair. You should know that washing your hair too often is not good for your scalp and the health of the strands of hair because the chemicals dry it out. So, instead of wearing it greasy, you can make this amazing top knot hairstyle, including this fancy bandana.
Bandana Up-do

For the ones that have blunt or side-swept bangs, this one is a must-try! It enhances the bangs and also gives a nice finish to the whole updo. Simply amazing style.