Summer always makes us stay outside and enjoy the weather – no matter if it's a walk-in your neighborhood, a lunch outside, or just going to our garden and spend the time there. If you're the type of person who prefers spending time in a garden, you know how beautiful the feeling is when you're surrounded by plenty of flowers.
With summer coming soon, it's time to prepare our garden to be exactly where you want to spend the cool summer nights and warm summer days. Below you will find ten types of flowers that will brighten up your garden with their colors.
Check them out!
1. Cineraria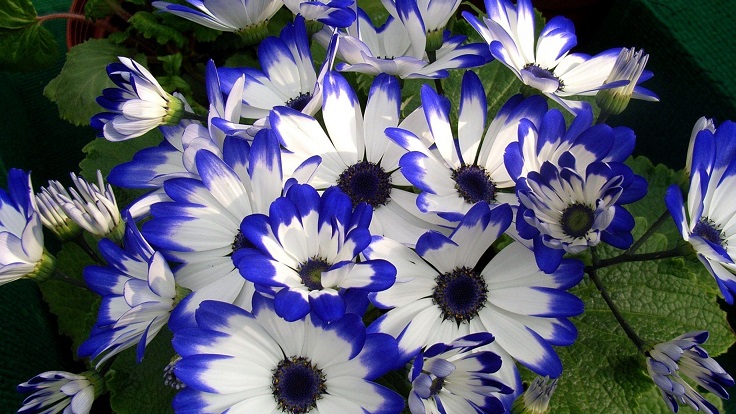 via wallpaperscraft.com
The cineraria is a very fragile flower, and because of that, it is mostly grown as outside annuals or indoor plants. It also requires cooler summers, so if you're living in a place where the summers are very hot, you might want to keep it inside or under a good shade.
It needs moist soil, but not too soggy, and the more this pretty flower blooms, the more water it needs. The cineraria should be fed with a water-soluble fertilizer.
2. Camellia 'Lavinia Maggi'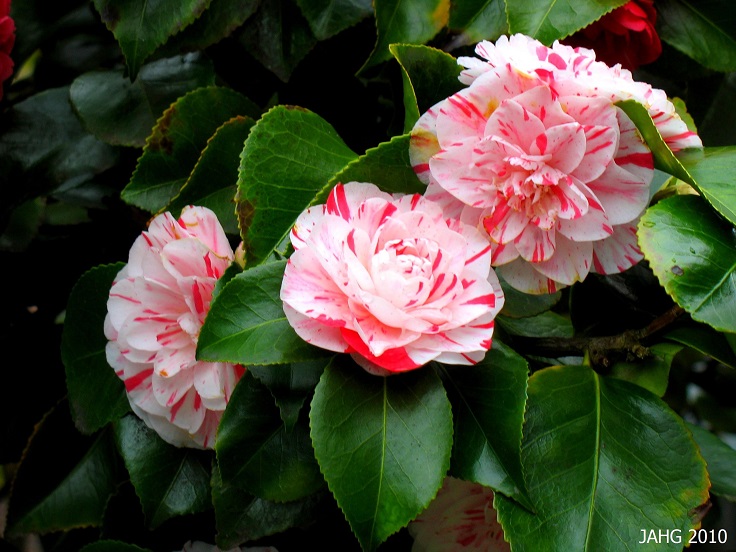 via namethatplant.wordpress.com
Camellias are such gentle flowers that it is simply impossible not to love them! There are more varieties of the flower, but the one that stole our hearts is 'Lavinia Maggi,' with pink petals and fuchsia splashes of color – it kind of reminds us of a candy cane, do you agree? When it comes to taking care of it, the camellia needs a shady location but will grow in full sun if it's watered properly. Grow them in acid soil or a container.
3. Bodacious Dahlia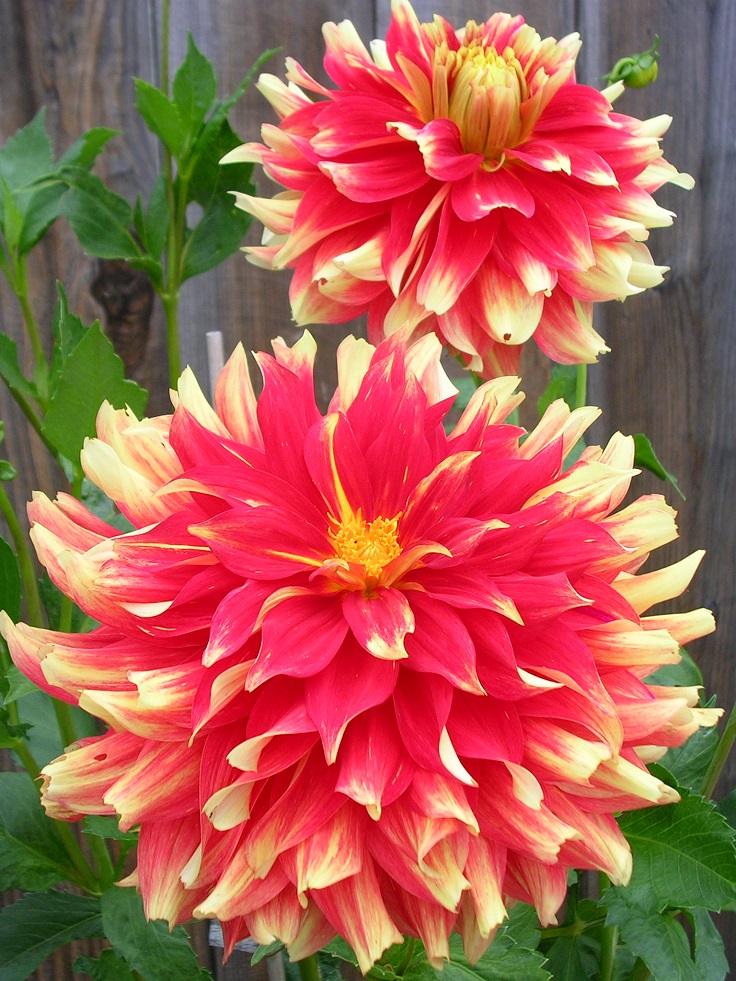 via sg-creations.org
The gorgeous, glamorous Dahlias come in many colors, and they also range in size, so you have plenty of choices. Dahlias prefer cool and moist places, preferably somewhere where it isn't really hot during summer. They do poorly in cold soil, so wait until spring to plant them. Dahlias like a full sun planting site with well-drained, rich soil, and they also need the planting site to be somewhere where they're protected from strong winds.
4. Dianthus 'Pink Kisses'
The dianthus comes in many varieties, suitable for almost every garden. It's impossible not to love these flowers with notched petals and light scents. They need a full sun planting site with well-drained soil with neutral to alkaline pH. The dianthus should be planted in spring or autumn, and depending on the type, there should be a space between the plants. Every spring, apply a layer of compost and a layer of mulch to retain moisture and control the weeds.
5. Lupinus 'Masterpiece.'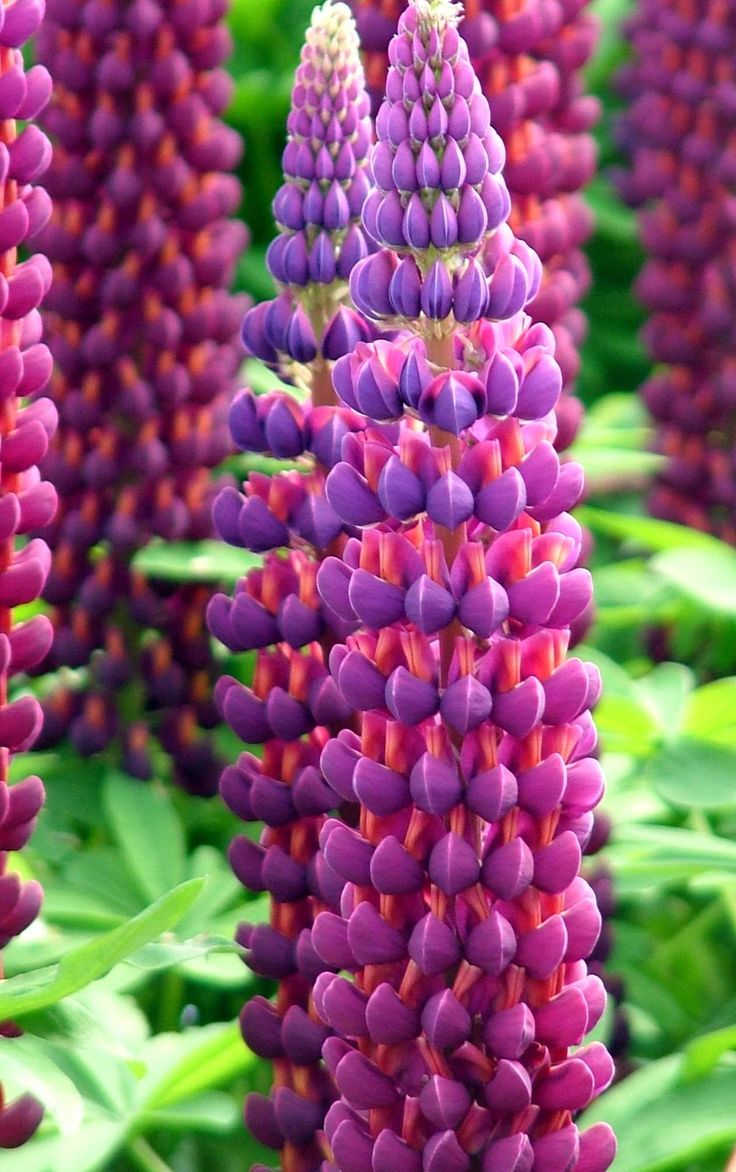 You will find this flower also as  Lupine, Bluebonnet, Texas Bluebonnet, but mostly as Lupin. The annual variety of Lupin should be sown right after the frost is gone, while the perennial in autumn or right before the last frost of spring. They need a full sun planting site or partial shade, while when it comes to the soil, it should be well-drained, slightly acidic to neutral soil. After they're well-established, lupin flowers should be dead-headed and watered regularly.
6. Clematis 'Florida.'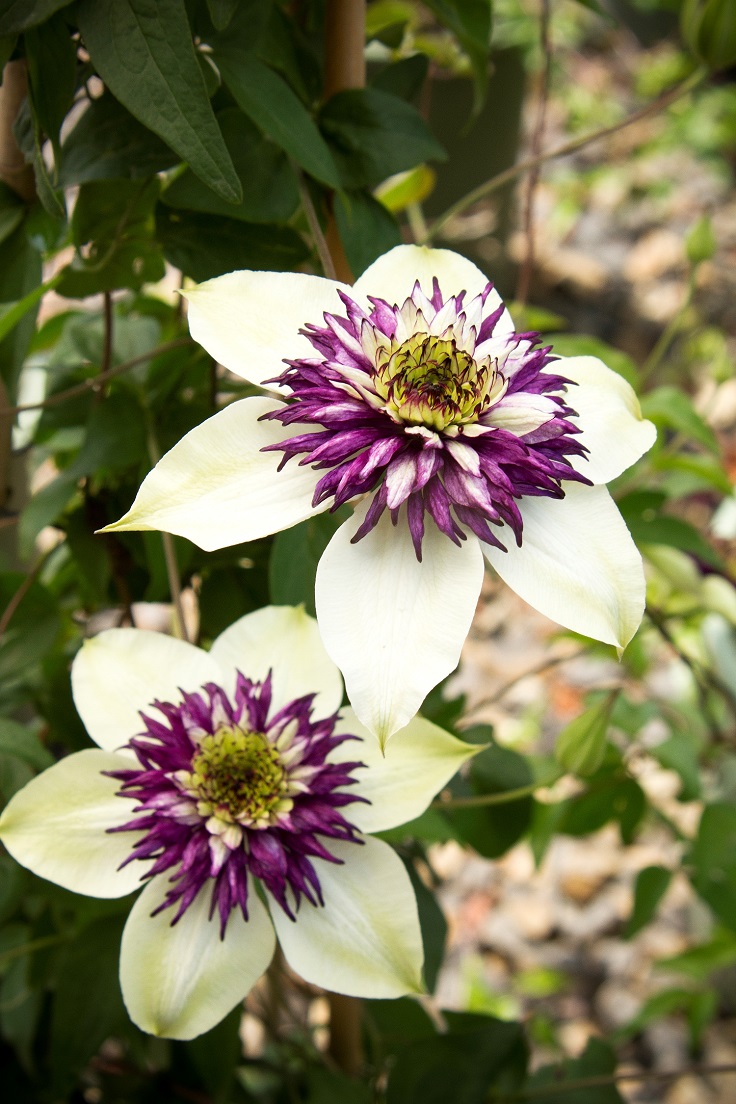 via monrovia.com
Clematis is one of the most popular garden flowers, and it's easy to see why. They come in many varieties, and most of them share the same requirements. First of all, the clematis flowers need a full sun location to get at least six hours of sunlight. Plant them in autumn or early spring, in a container or the garden, but whatever you choose, make sure it's well-drained, rich soil. They need pruning, which depends on whether your clematis is spring – bloomer or late – bloomer.
7. Carnation 'White Tundra.'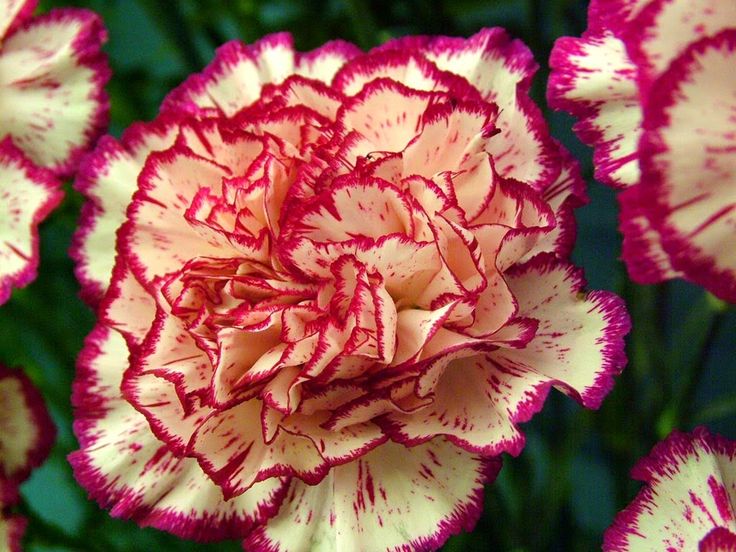 Carnations need a planting site where they can get at least four hours of direct sunlight. They require well-drained soil without mulch, and they should be planted about six to eight weeks before the area is frost-free. Water your carnation flowers once a week and ensure their best growth by using a 20-10-20 fertilizer. Also, to encourage more blooming, pinch off the flowers as they become spent.
8. Anemone 'Mona Lisa.'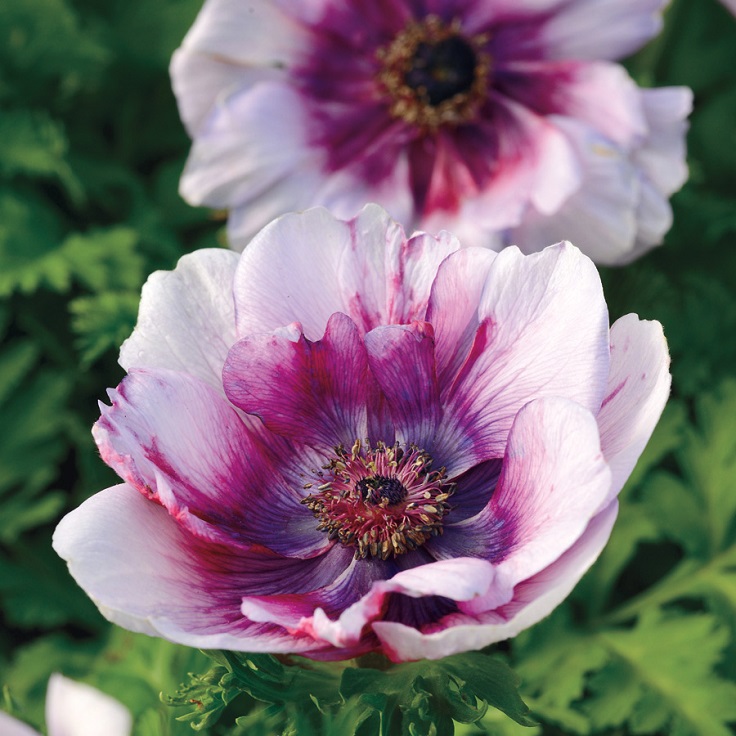 via parkseed.com
These beautiful flowers surely know how to make any garden beautiful. When it comes to planting anemones, maybe you should grow them in containers due to their invasive habit of growing – unless you want your whole garden to be filled with anemone flowers! They are very easy to take care of, as all you need to do after their establishment is to water them occasionally and keep the old foliage removed by cutting back to the ground to make sure there is space for new growth.
9. Aquilegia 'Winky Double Dark Blue & White'
Aquilegia, or commonly known as columbine. is a perennial that grows in many colors, and you are going to love it not just because it's beautiful but also because it's really easy to take care of it. It's not picky when it comes to the soil; it just needs well-drained soil that's not too dry. They start easily from seeds and will multiply once they're well-established.
10. Alstroemeria Inca 'Husky.'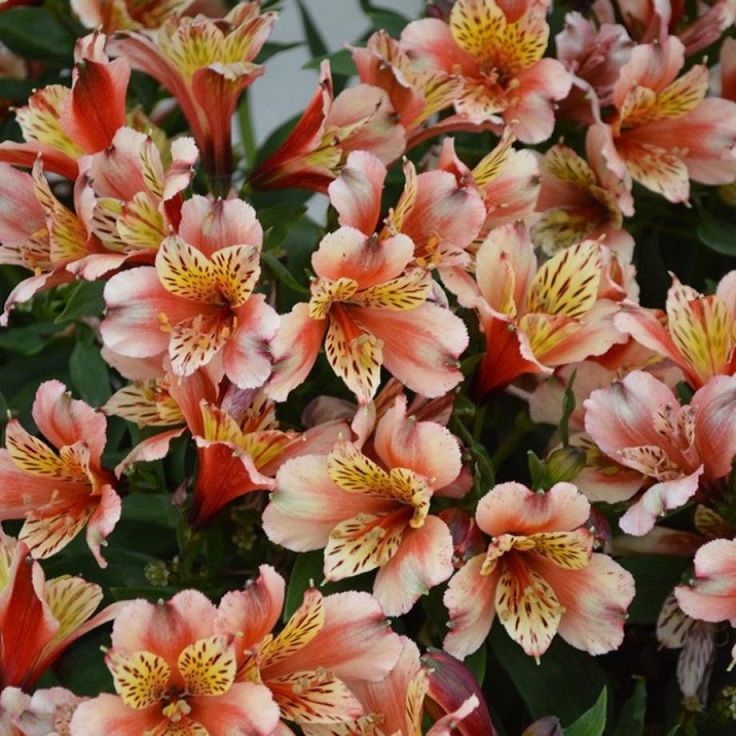 Wow, aren't these gorgeous? With flowers like this, your garden will be the center of attention for everyone passing by! The alstroemeria wants to be planted in full sun or partial shade, in well-drained soil. To ensure these pretty perennials' best growth, plant them with space of 60 cm between each and give them plenty of organic matter at their roots. Divide every 2 years and mulch well over winter.