Going on the honeymoon with the person you love can be a tough decision that depends on many things. Mostly it is the money that prevents us from going to the place of our dreams, but luckily there are so many great alternatives that won't necessarily empty our pocket!
There are so many romantic places and spots that it is simply hard to choose just one when there is so much to see. This article showing you ten amazing places located in the United States, and each is romantic in its own way. It's just up to you to find out which suites you the most!
1. Charleston, South Carolina
via runnersworld.com
Charleston is the second biggest and oldest city in the state of South Carolina. The city has an amazing mix of different cultures – typical Southern American, French, English, and even West African elements. Therefore, with all the culture and vibrant city life that it offers, plus its wonderful location next to the ocean, Charleston is offering an amazing time for newlyweds who want to spend their honeymoon somewhere really nice.
2. Ouray, Colorado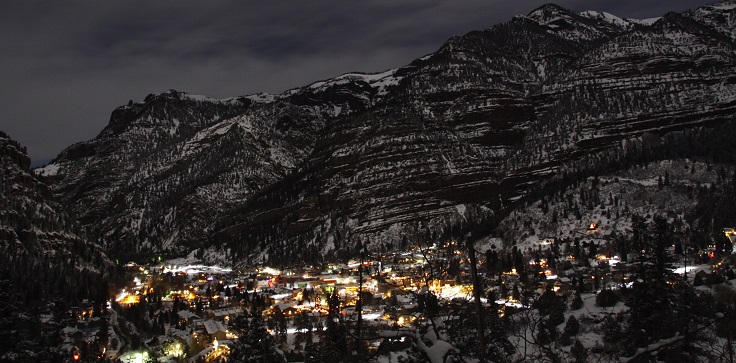 via ouraychaletinn.com
If you want to see one of the most beautiful mountain landscapes in the US, then definitely visit Ouray – you will understand why this place is called the Little Switzerland of the US! It is located in Southwestern Colorado and is the perfect place for couples who want a quiet honeymoon and for those who enjoy mountain activities such as hiking and biking. Nearby there are also nationals parks and high-country ghost towns.
3. Lake Tahoe, Nevada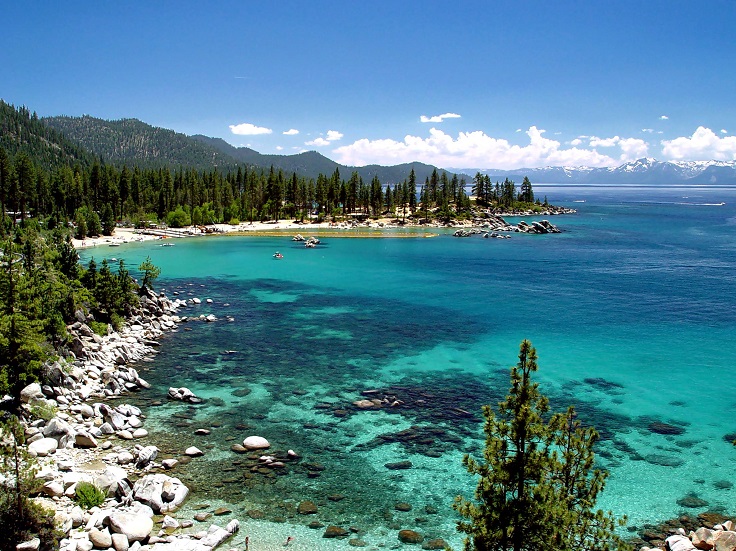 via trafficschoolnv.com
A beautiful place where California and Nevada meet, Lake Tahoe is ideal for everyone who wants an unforgettable experience, from relaxing by the lake to partying (although these options are limited). You will have plenty of activities, especially all kinds of outdoors, and you will love the scenery of the Sierra Nevada Mountains around you. No matter if you choose to visit Tahoe South or North, it's beautiful equally in both places.
4. Bar Harbor, Maine
Located on Mount Desert Island along Maine's Frenchman Bay, this place is going to fascinate you with its charm of a small harbor town. This is a place not being overrun with tourism, but it's still one of Maine's best vacation spots. You will be surrounded by Acadia National Park and a dramatic coastline with a sea view. You will find Bar Harbor so romantic!
5. Malibu, California
Located west of Los Angeles, Malibu is a trendy destination not just for honeymoon and couples! Malibu has everything you would like – long, sandy beaches, an amazing ocean view, restaurants, shops, anything that would make a honeymoon feel so good! Being close to LA means that you can easily visit the city as well.
6. Montauk, New York
via jimcutler.com
Long, sandy beaches, tasty food, and wine tasting, and long hiking trails are just three of the reasons why you should come to this place for your honeymoon. Montauk is known for its lighthouse and Second House, both being built in 1797! Not only that it has some history to offer, but the place is also offering relaxation for everyone who feels like they need a break from everyday busy life.
7. Sedona, Arizona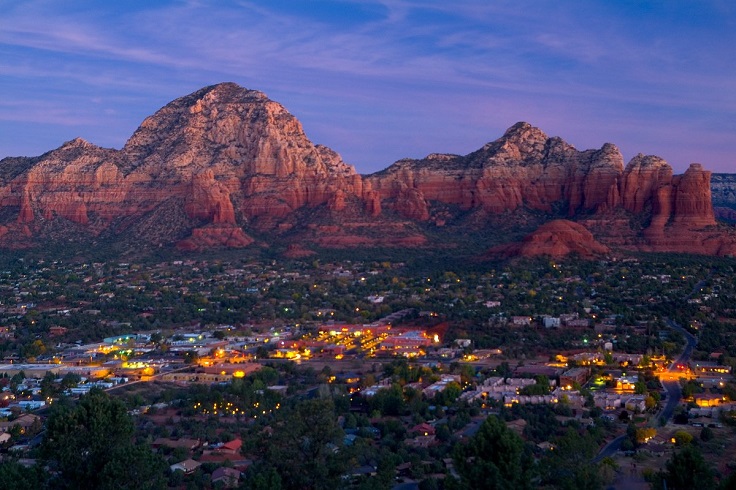 via gbtimes.com
Sedona is located in the Upper Sonoran Desert of northern Arizona. What makes this place so beautiful are the Red Rocks surrounding it. Watching the sunrise or the sunset here will make you realize why Sedona is one of the most beautiful natural sites in the US – the rocks glow in red and orange while they are illuminated by the sun. This will surely be one of the most romantic moments you'll ever have!
8. Newport, Rhode Island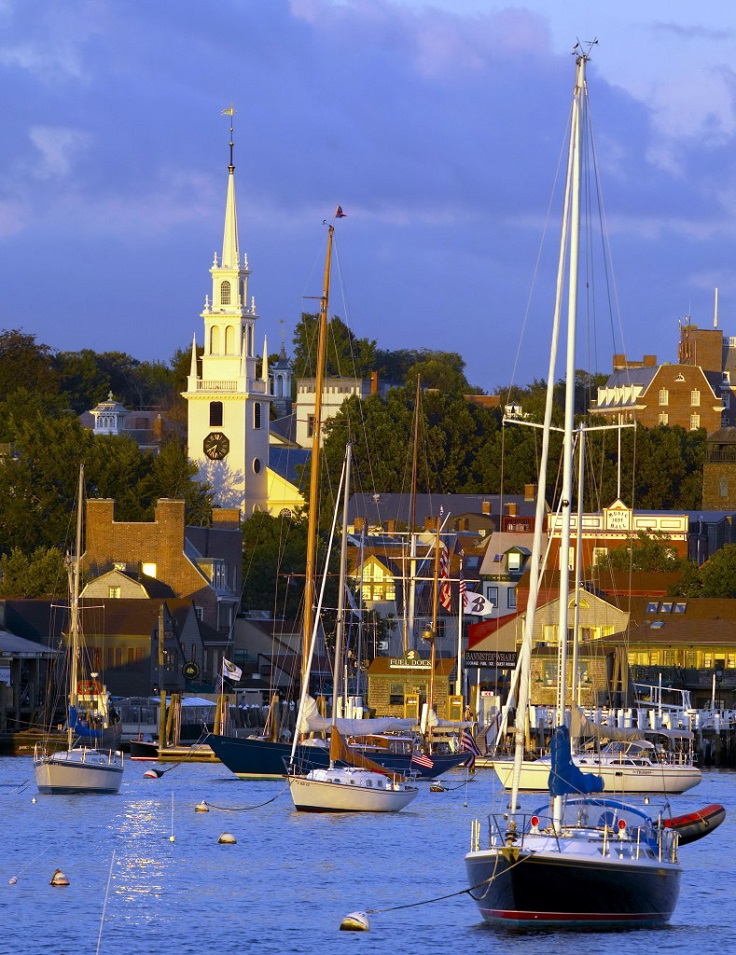 via lolastravels.com
Newport is a seaside town, so it attracts many people coming here for the amazing beach life. This is ideal for couples who like sailing and surfing from water activities. It's also perfect if you're a fan of seafood – Newport has plenty of restaurants with a variety of fresh seafood! Here you can also sign up for history tours, presenting the pirate history of the town.
9. Key West, Florida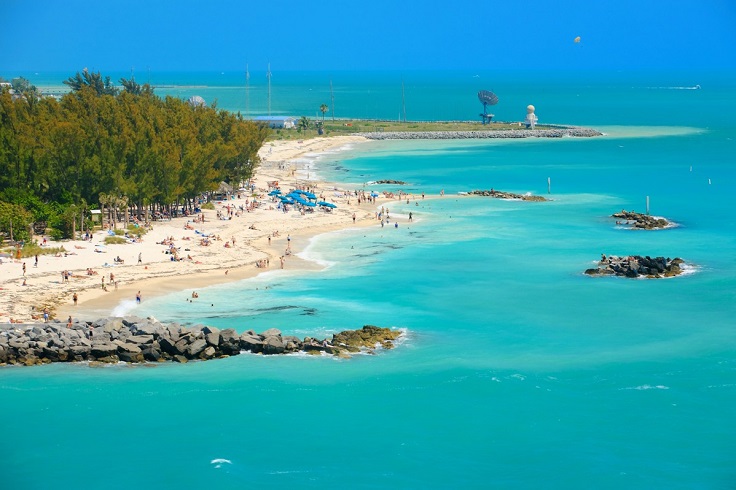 via must-see places.EU
Key West is the southernmost point of the United States and will charm you with its Bahamian and Caribbean – inspired architecture, especially with its "Conch" cottages. What will definitely make you fall in love with this place are the long, sandy beaches and the turquoise-colored ocean water. Key West is fun and nice and ideal for everyone who likes the beach life.
10. Napa, California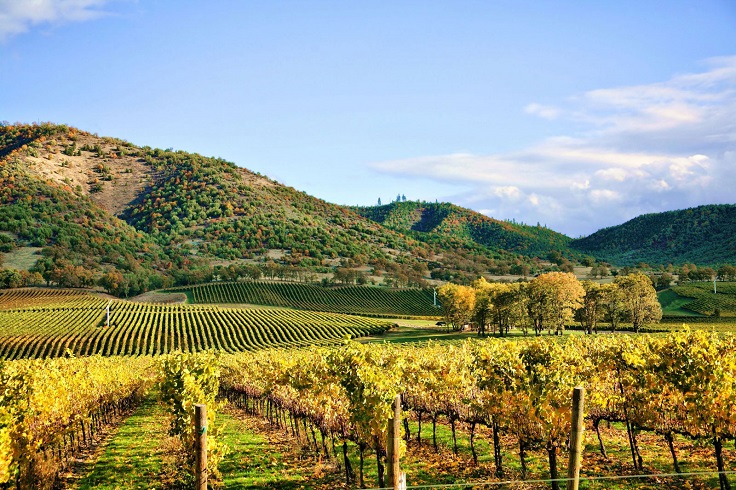 Located an hour away between both Sacramento and San Francisco, Napa is the largest of the five towns located in Napa Valley. The Valley is known for its wine industry, so Napa is ideal for everyone who likes to indulge in a glass of tasty wine. The town is going to charm you with its typical Californian architecture, and you are going to love these vibes, especially when you're sharing these moments with the person you love.