It is said that marriages are made in heaven and celebrated on earth. Nowadays, wedding events are taking on a whole new level of significance in peoples' lives. From luxurious royal ceremonies to conservative off-the-radar celebrations, there is little doubt that wedding fever takes over the world.
When it comes to saying that eternal "I do," it's no secret that every woman dreams of walking down the aisle looking like the princess she deserves to be. From earliest childhood, until the prince on the white horse arrives, every woman carefully plans her dreams' wedding dress. And where better to turn to inspiration for than the ever so luxurious A-list style icons and their remarkable wedding dress choices?
If you are looking for a glimpse of inspiration, we've carefully compiled a list of the most distinctive wedding gowns worn by famous style icons. Scroll down to see our ten favorites.
Jacqueline Bouvier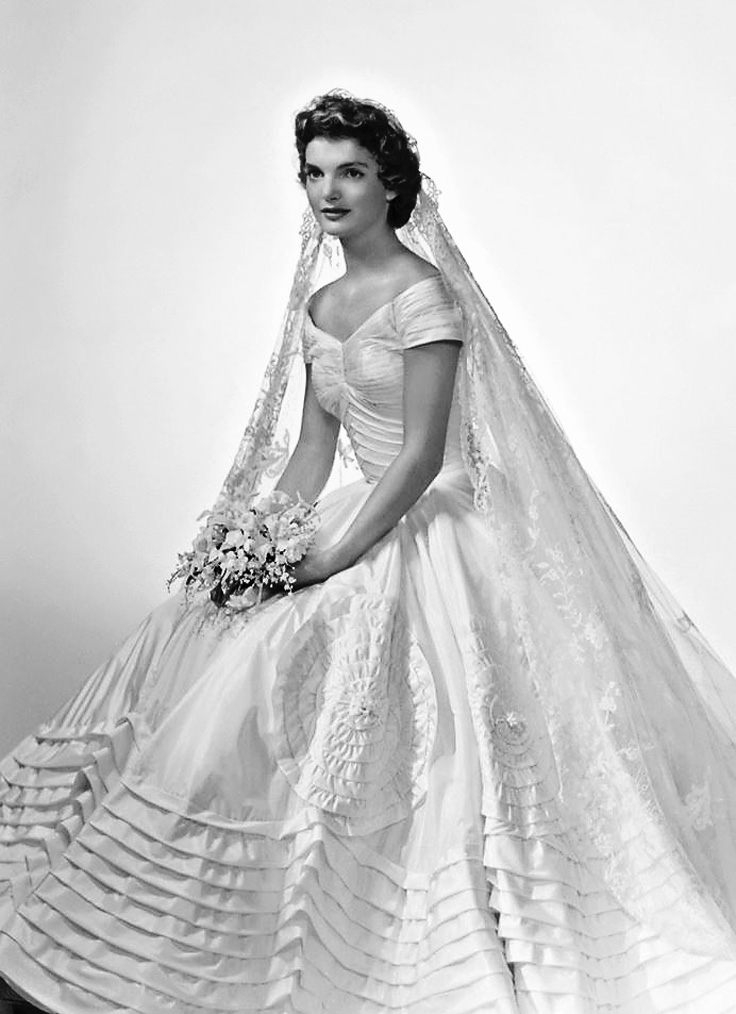 Influenced by the Kennedy family, Jackie wore a Neo-Victorian style wedding dress, created by African-American Designer Ann Lowe.
Grace Kelly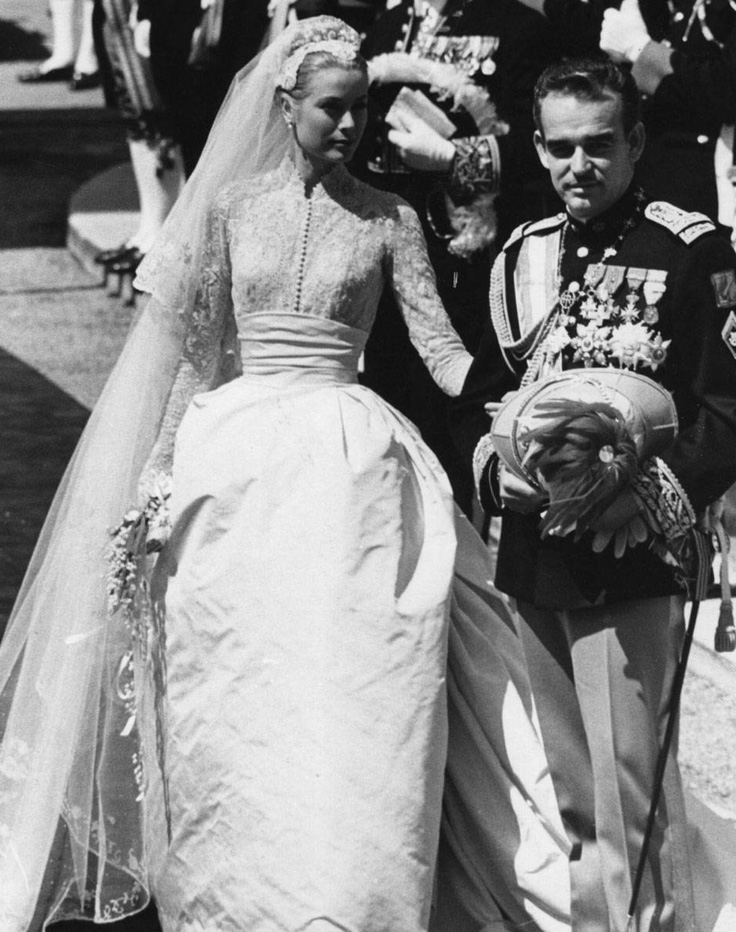 On the wedding ceremony of Grace Kelly and Prince Rainier III, declared as "the Wedding of the Century" by the media, this princess wore a lavish wedding gown created by Helen Rose, a costume designer for MGM.
Elizabeth Taylor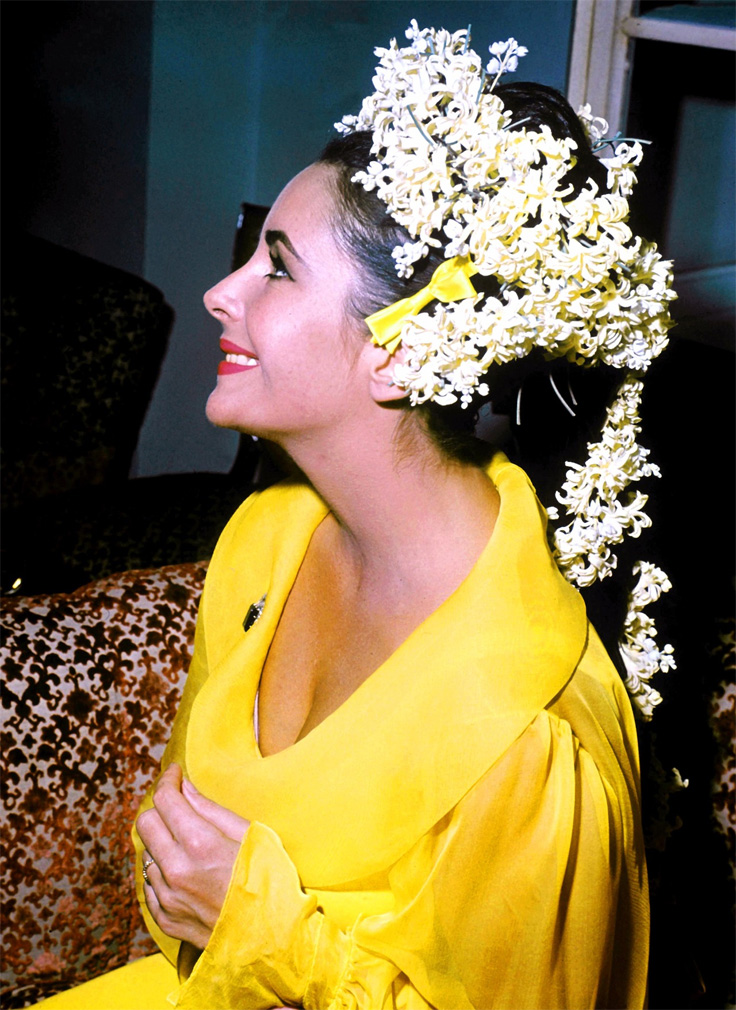 Given her extensive marriage experience, Lizz Taylor got a little bored with the traditional all-white wedding dresses. For her (fifth) wedding, she decided to try something different and wore a vivid canary yellow chiffon dress designed by Irene Sharaff.
Mia Farrow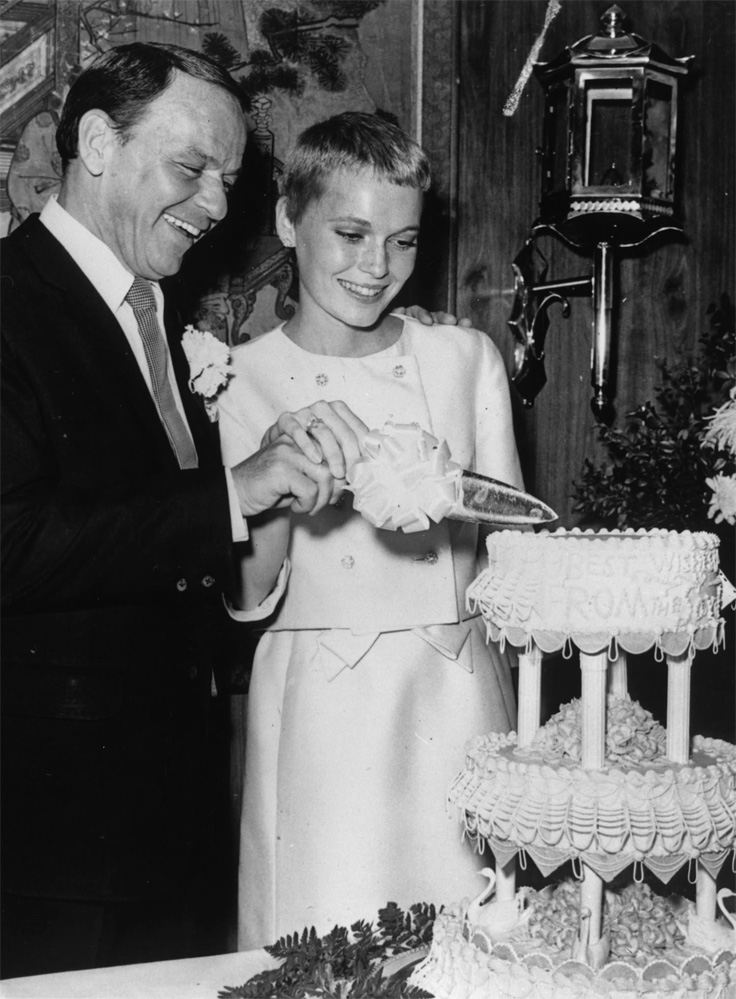 via www.bridesmaiddressadvisor.com
Even though Farrow was only 21 when she married Frank Sinatra (50), she didn't have a problem choosing the perfect wedding ensemble and looked perfect in the distinctive skirt-suit with a double-breasted box jacket.
Bianca Jagger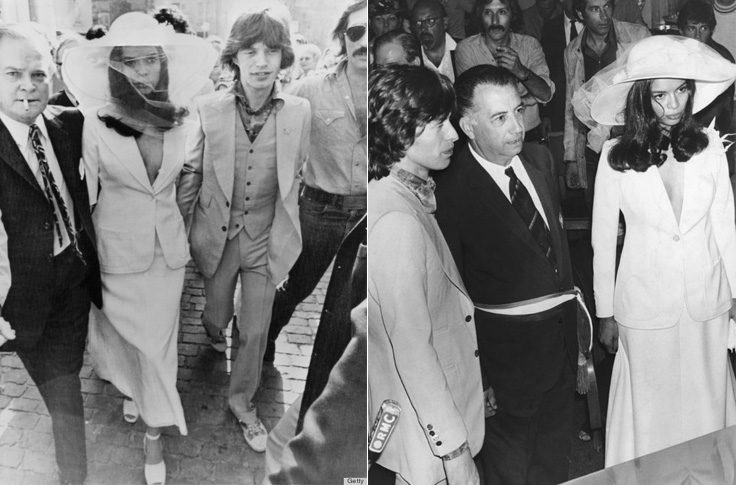 via www.leadfashions.com
The marriage of Rolling Stones legend Mick Jagger and Bianca came to an end after seven years. Still, her white Yves Saint Laurent tuxedo jacket and long skirt, completed with a wide veil coated hat, will be a wedding outfit that will last in peoples' memories forever.
Audrey Hepburn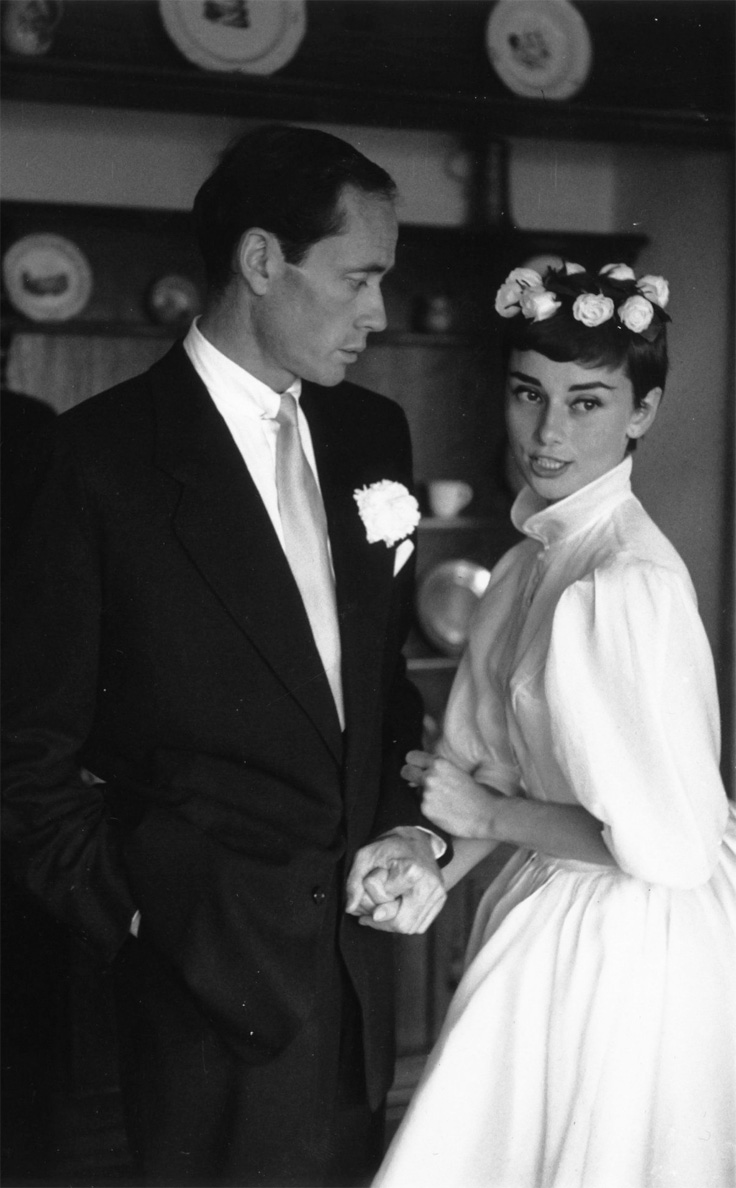 On her dream wedding with Mel Ferrer, Audrey Hepburn wore a unique wedding dress designed by French fashion designer Pierre Balmain and a floral crown.
Gwen Stefani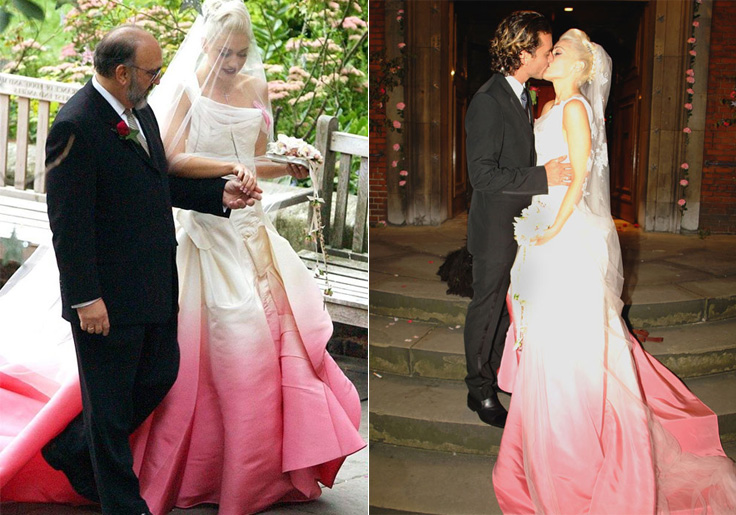 via sellpearl.com
Dressed in the custom-made John Galliano wedding gown with ombré details, Gwen Stefany opted for "gorgeous" and "rock" in one.
Portia de Rossi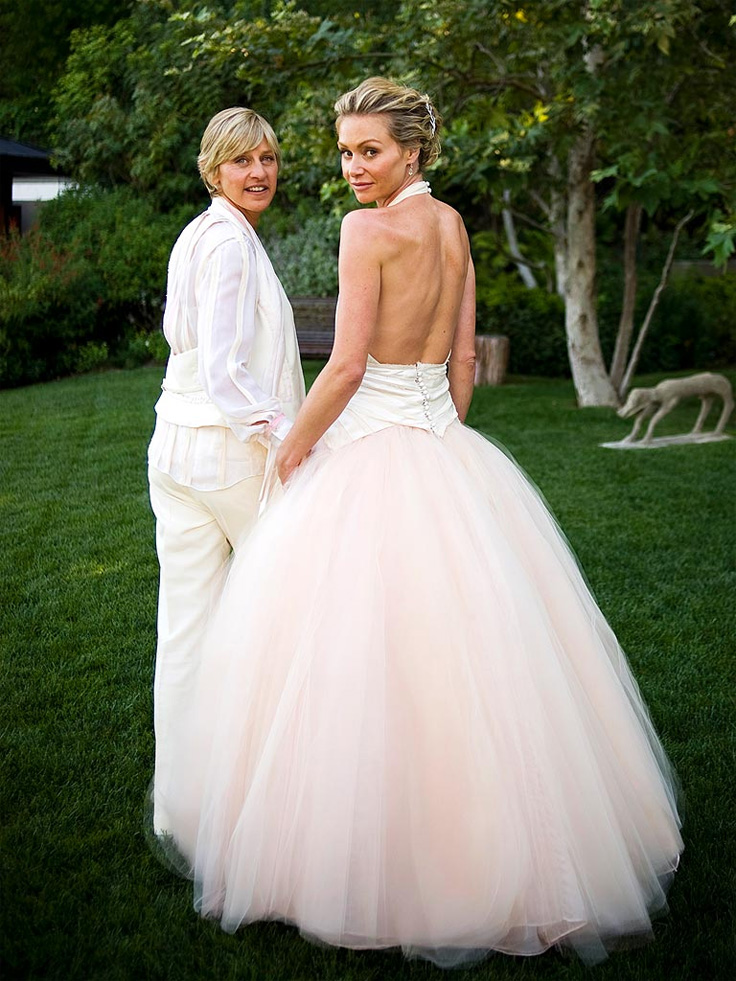 via blogcouture.info
In her Zac Posen dramatic wedding dress with a ballerina-inspired pale pink tulle skirt, Portia didn't mind showing a little skin – after all, the weather was on her side.
Kate Middleton
via content.time.com
At the royal wedding under the awake eye of the whole world, Kate Middleton shined in Sarah Burton's contemporary wedding dress in Victorian Era style, but with a modern twist.
Kate Moss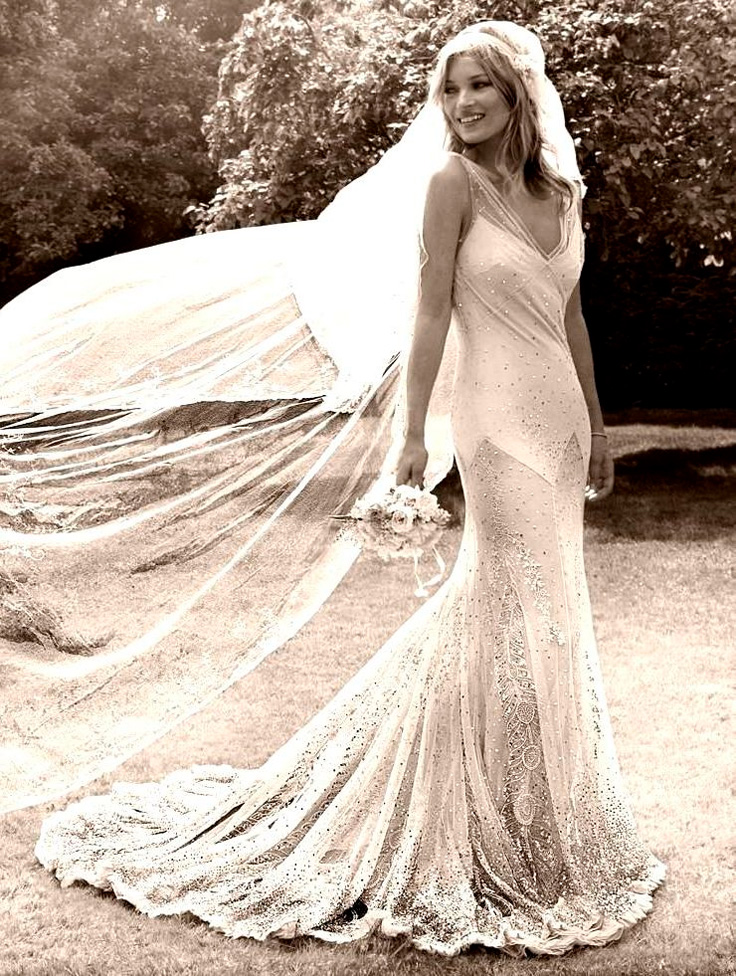 via weddingrings-gallery.co.uk
When it comes to unique style, Kate Moss is the ultimate fashion icon. Even though she wore a surprisingly subtle dress in vintage style when she got married to musician Jamie Hince, she still managed to radiate beauty and sexiness.