All DIY lovers are satisfied with the idea of transforming old and useless things and objects into a brand new item with various purposes! The crafting industry is growing fast day by day, and with the help of multiple ideas and suggestions, you can repurpose anything that crosses your mind!
Old shutters, pallets, suitcases, or drawers are probably taking dust in your basement, and someday, you're probably thinking of throwing them away because you don't have a clear idea how to use or reuse them!
If you don't have excellent crafting skills, we're sure that you can quickly become confused about the objects we've mentioned before! But it's not everything hopeless as it looks! Just for you, we've rounded up the top 10 ideas that'll help you to turn junk into the craft! All you need is a little bit of love, effort, and patience!
Happy crafting!
Drawer Hangers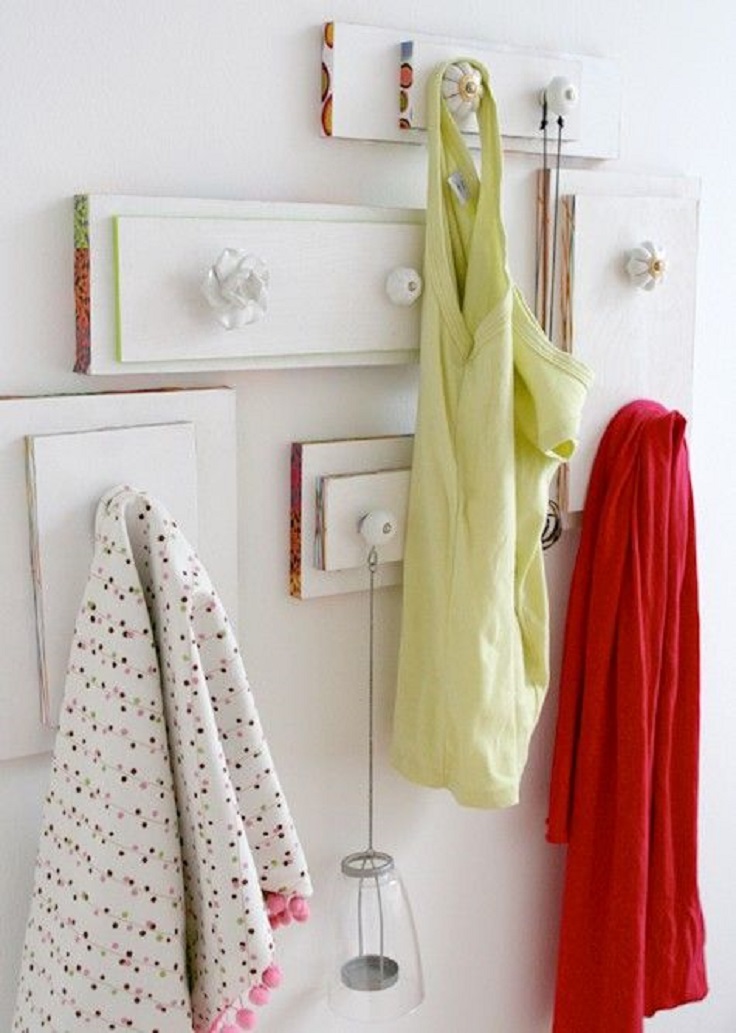 via designsponge.com
Old drawers… we all have them, but not anyone knows how to repurpose them! Here is a brilliant idea that'll transform your old drawers into completely new wall hangers where you can place clothes, towels, or anything that crosses your mind! They look adorable and modern!
Make a Vertical Garden from a Pallet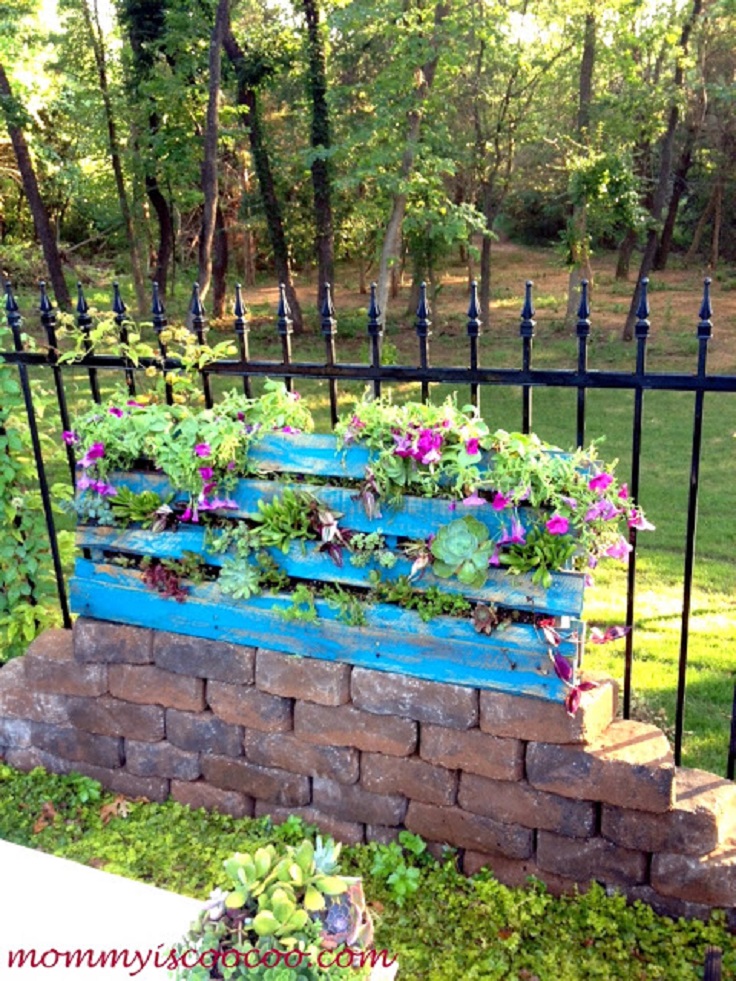 Paint your ancient pallet in some super fun color, like pink or blue, and reuse it as a vertical garden where you can display all your wonderful natural flowers! This is a project that'll transform your backyard into a unique place with personal details!
Old Shower Door as a Garden Decor
via pinterest.com
Yes, we all have shower doors that can easily be transformed into fantastic garden decor with a significant meaning! All you need are just a few supplies and a generous dose of creativity. The result is priceless!
The Toilet Paper Crate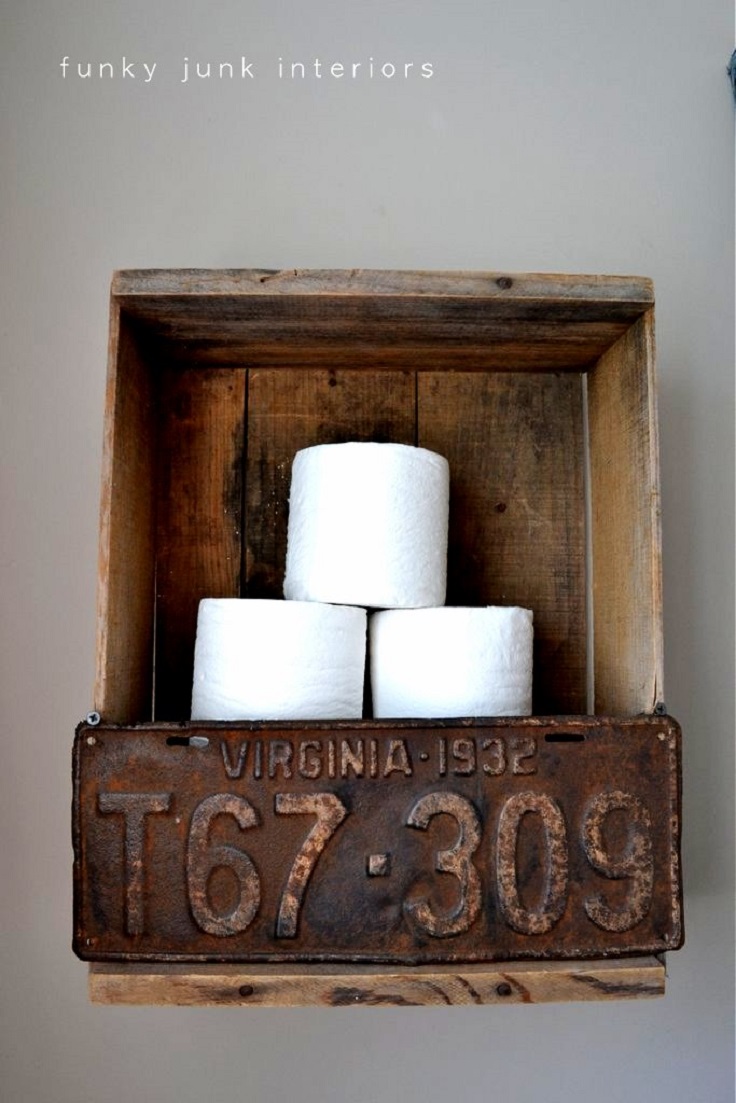 If you're searching for a perfect place you can use as storage for the toilet paper rolls, then think no more! Find an old crate and turn it into a holder for your bathroom! You can also use this as a place to display some cosmetics or clean towels… the possibilities are endless when you have imagination!
Shutter Transformed into Super Cute Mail Holder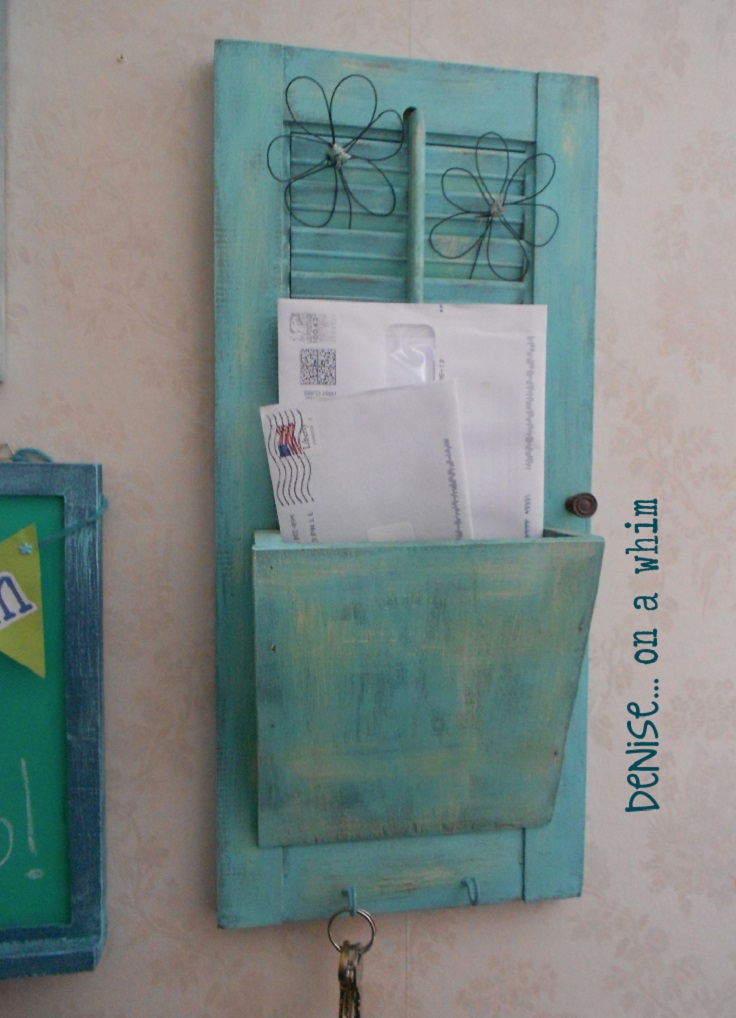 via deniseonawhim.blogspot.com
Shutters are an ultra-popular project which can be used for many purposes! On the picture above is the idea which will show you how you can make a super cute mail holder for all your important stuff, like keys, bills, or letters!
Piece of Burlap as a Window Shades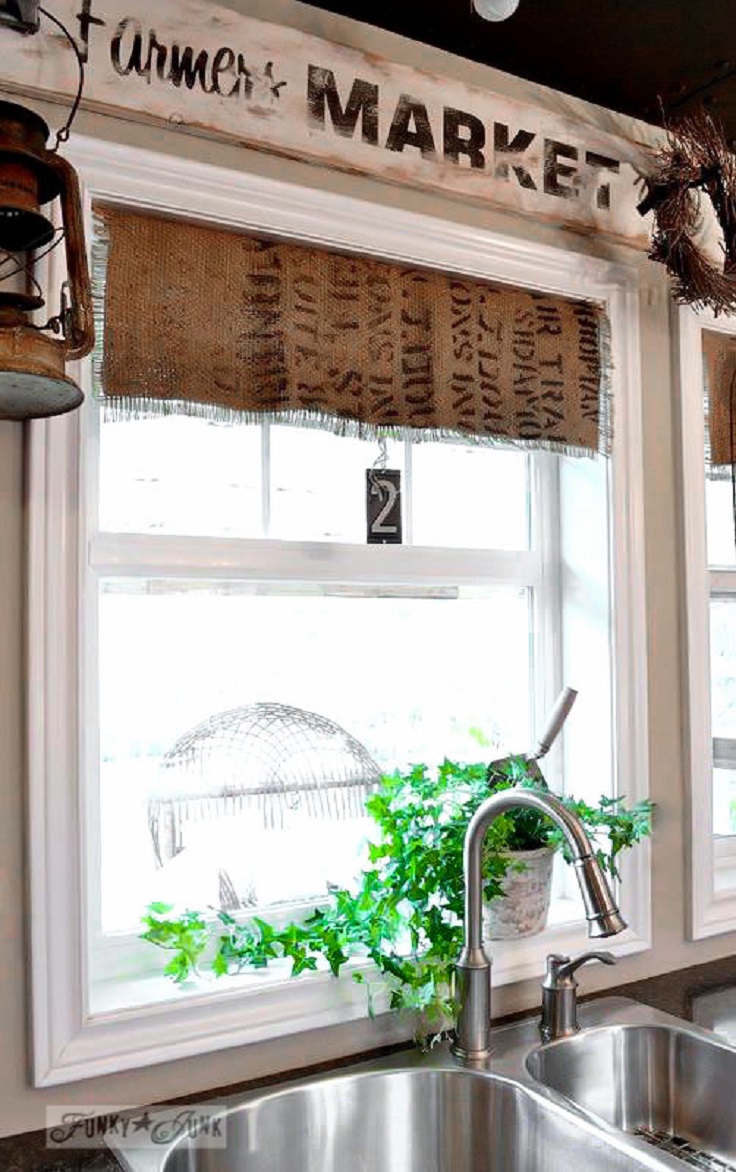 If you need something to incorporate in your rustic home decor, then a bit of burlap is always the right choice. Find it and start creating fantastic window shades you can use in your kitchen, living room, or bedroom… wherever it looks the best and the most appropriate!
DIY Vintage Suitcase Pet Bed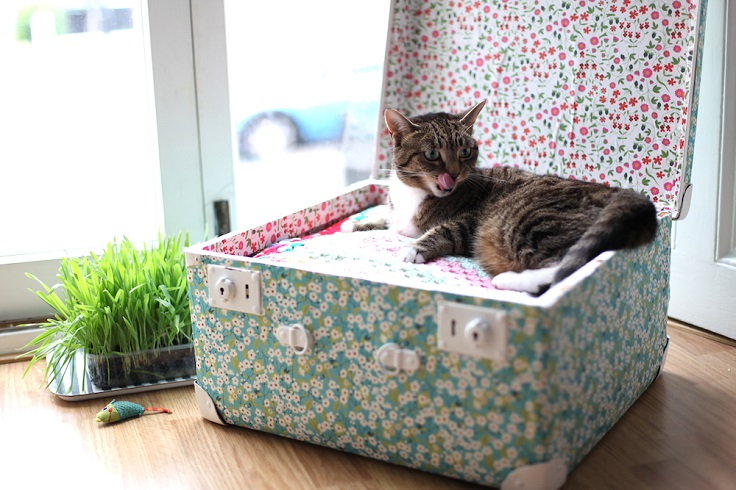 As a pet owner, you probably want the best, but the most useful for your cat or dog! Give an old suitcase a new meaning and create a perfect small bed for your fluffy friend! Just make sure to put some pillow and fabrics inside, so your darling will feel comfortable and cozy while lying in it!
From Old Drawer to End Table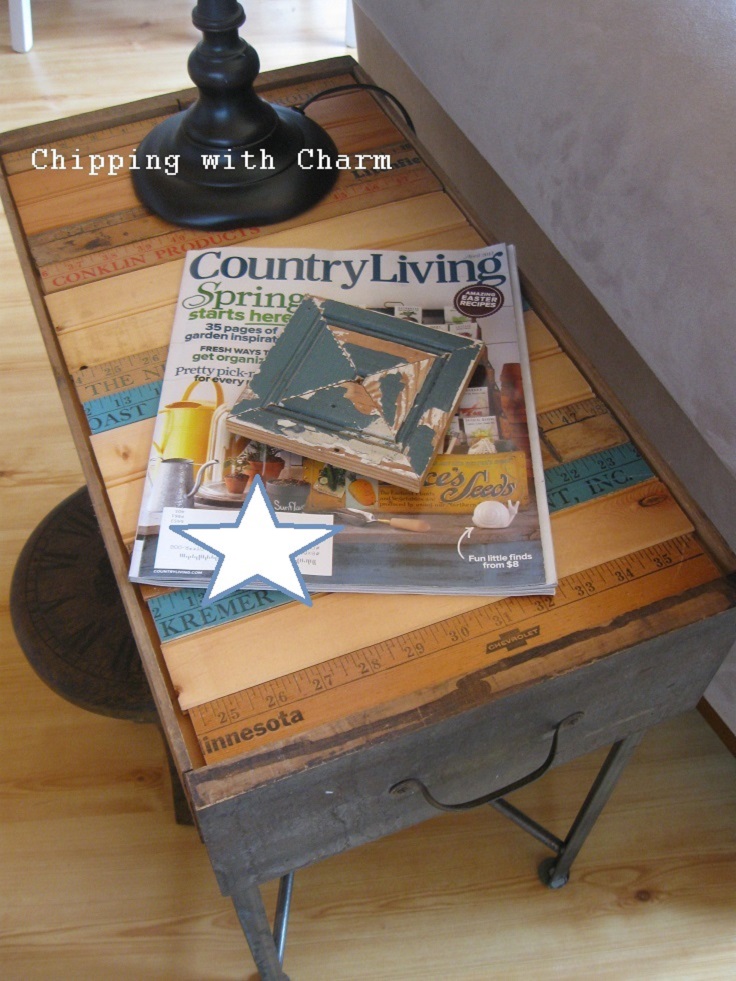 via hometalk.com
Here is one a little bit challenging project that requires drawers, some yardsticks, and left overboard pieces… but who doesn't have these items around the house?! Find all the supplies and create an excellent end table that'll suit your home decor style!
Old Ladder into Shelves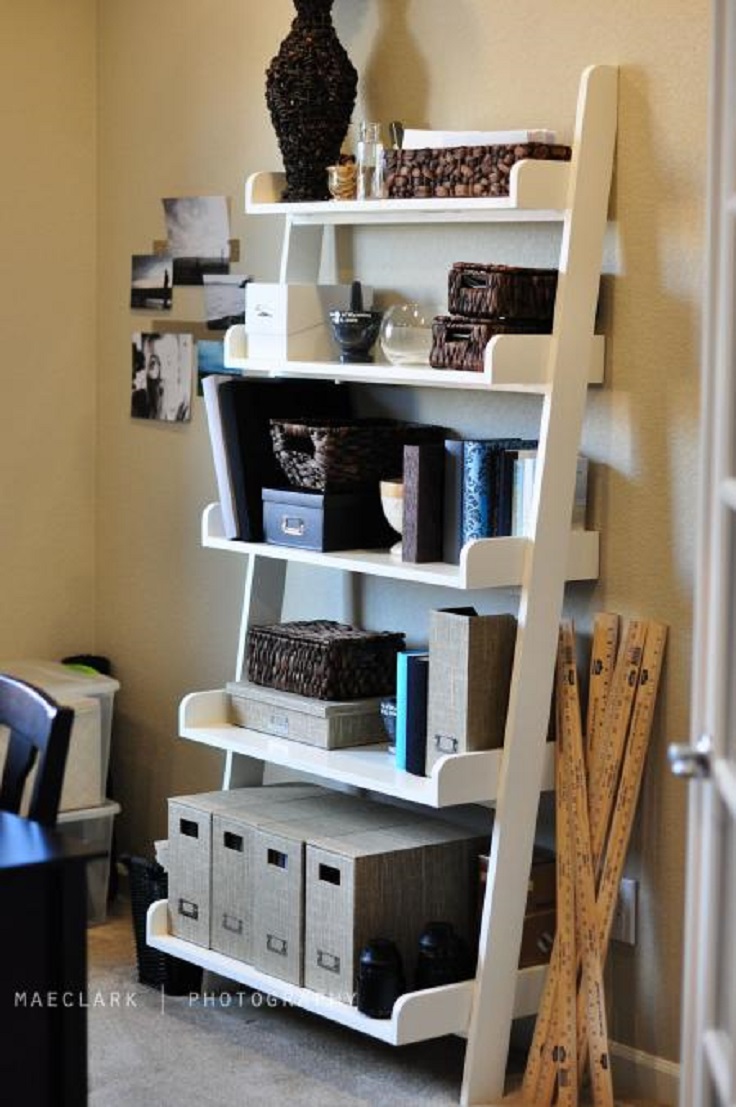 via ana-white.com
How many times have you asked yourself what to do with the boring vintage ladder?! Probably a hundred times… but instead of throwing away, you can always transform it into shelves where you can organize your personal stuff or display items you love and care about!
Rosy Cottage Style Drawer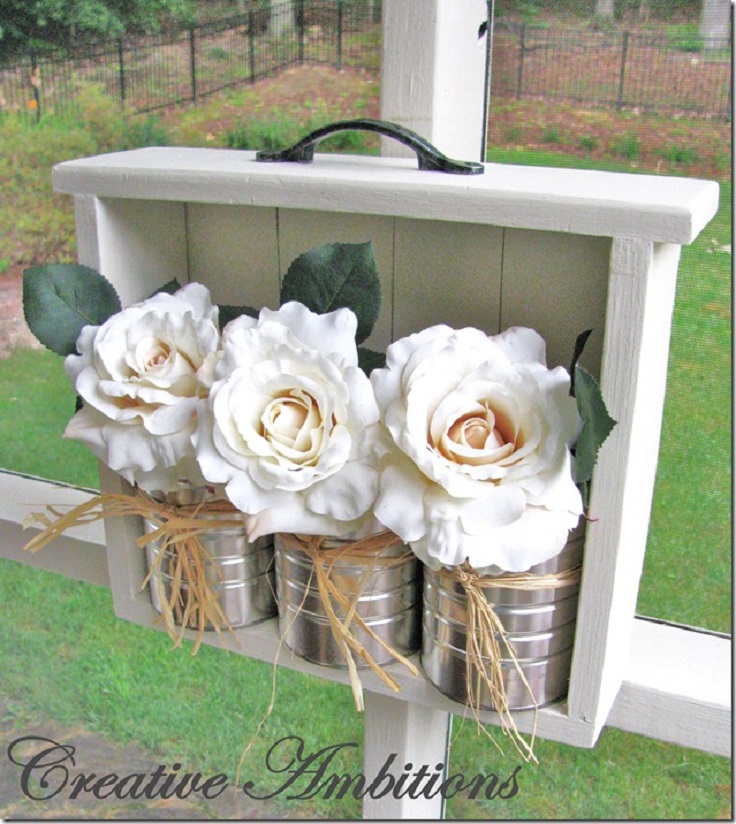 via creative-ambitions.blogspot.com
One more way to reuse old drawers! Get inspired and incorporate this piece of wood in your garden decor. You can repaint the drawer and hang it on the tree or some wall for a better effect! Then use cute tin cans and display wonderful roses that smell great in them! This is the idea that'll warm everyone's soul!