If you're new to crocheting, you're about to discover a world of endless, colorful possibilities. It might be a little difficult in the beginning, but practice makes perfect. Start with something small to get the hang of it and then move on to more elaborate projects.
We found some crotchet patterns for interesting projects and stitch by stitch you'll have a new bookmark, toy for the kids, a fun rug, or a flashy accessory. Keep your fingers busy and that needle moving!
Will you be giving some of these a try?
The Little Caterpillar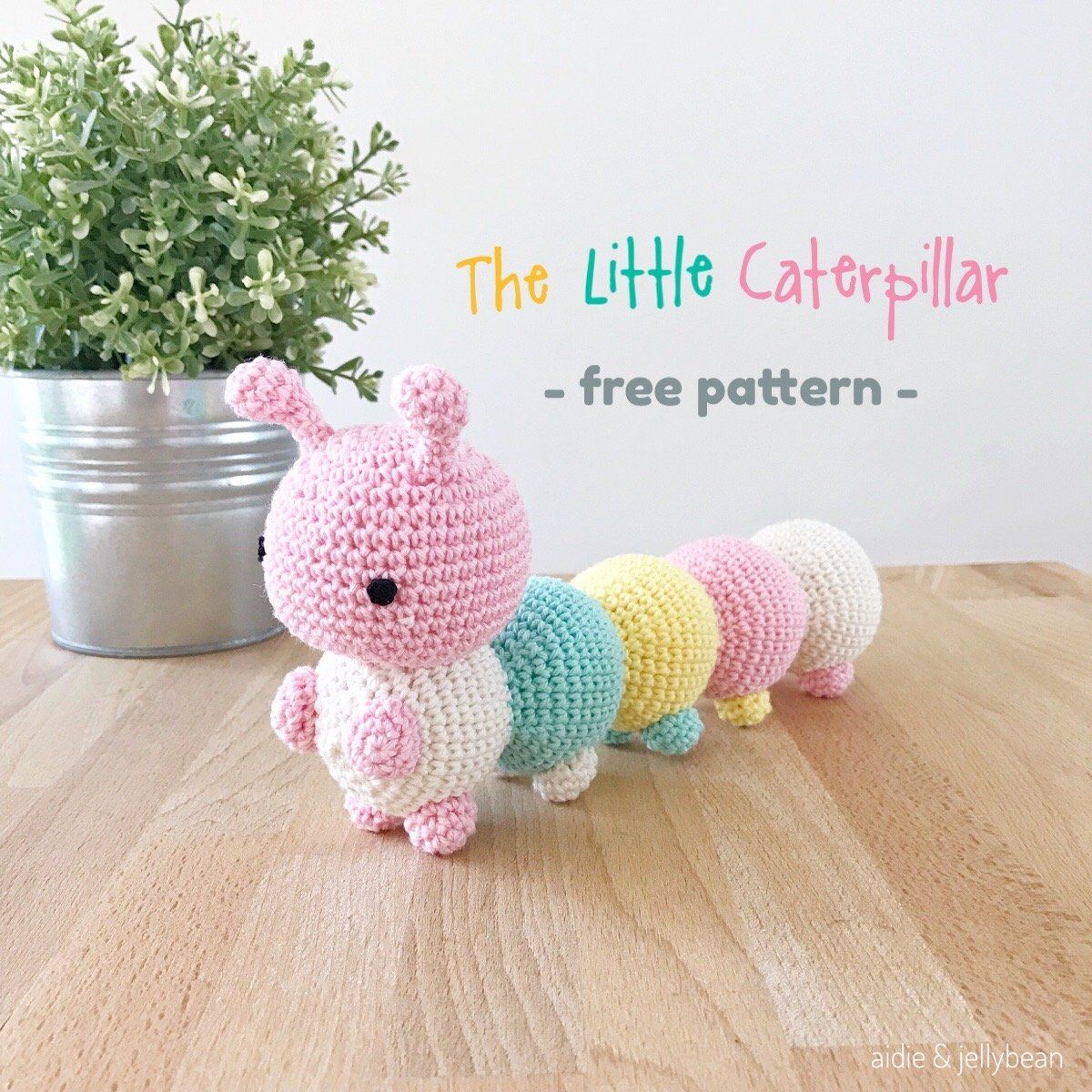 This caterpillar pattern is easy to follow (perfect for beginners) and uses a single crochet stitch that is both basic and versatile. This is the pattern for you if you know how to single crochet and want to practice working in the ring. Add a rattle disk, a squeaker, or another noise-making component to make this caterpillar a very cute baby toy.
Valentine Sweethearts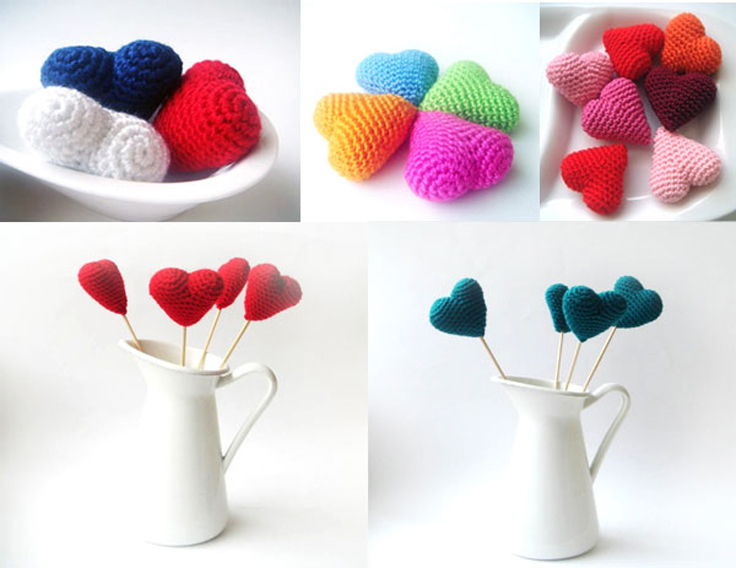 Here is a really simple tutorial for cute hearts. They can be used as centerpieces, table decors, or simply a decoration on your lamps or your clothes. Easy to make, and really fun to do, they can be made in any color you want and in any size you want. All you need is some will to crochet them.
Lampshade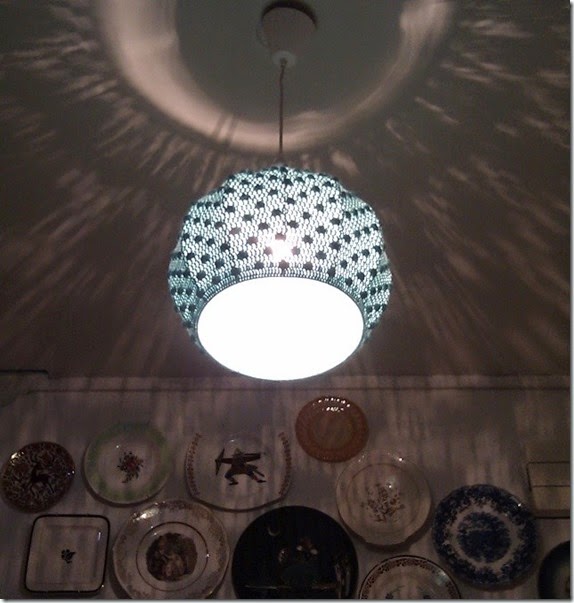 This Norwegian crocheter did a marvelous job explaining how to crochet a wonderful lampshade. If you have a good structure for a lamp that is lying around your basement for ages, remodel it using this great tutorial for crocheting lampshade. It will be perfectly restored and reused, and you will save some money on a new chandelier.
Crocheted Flower Hair Pin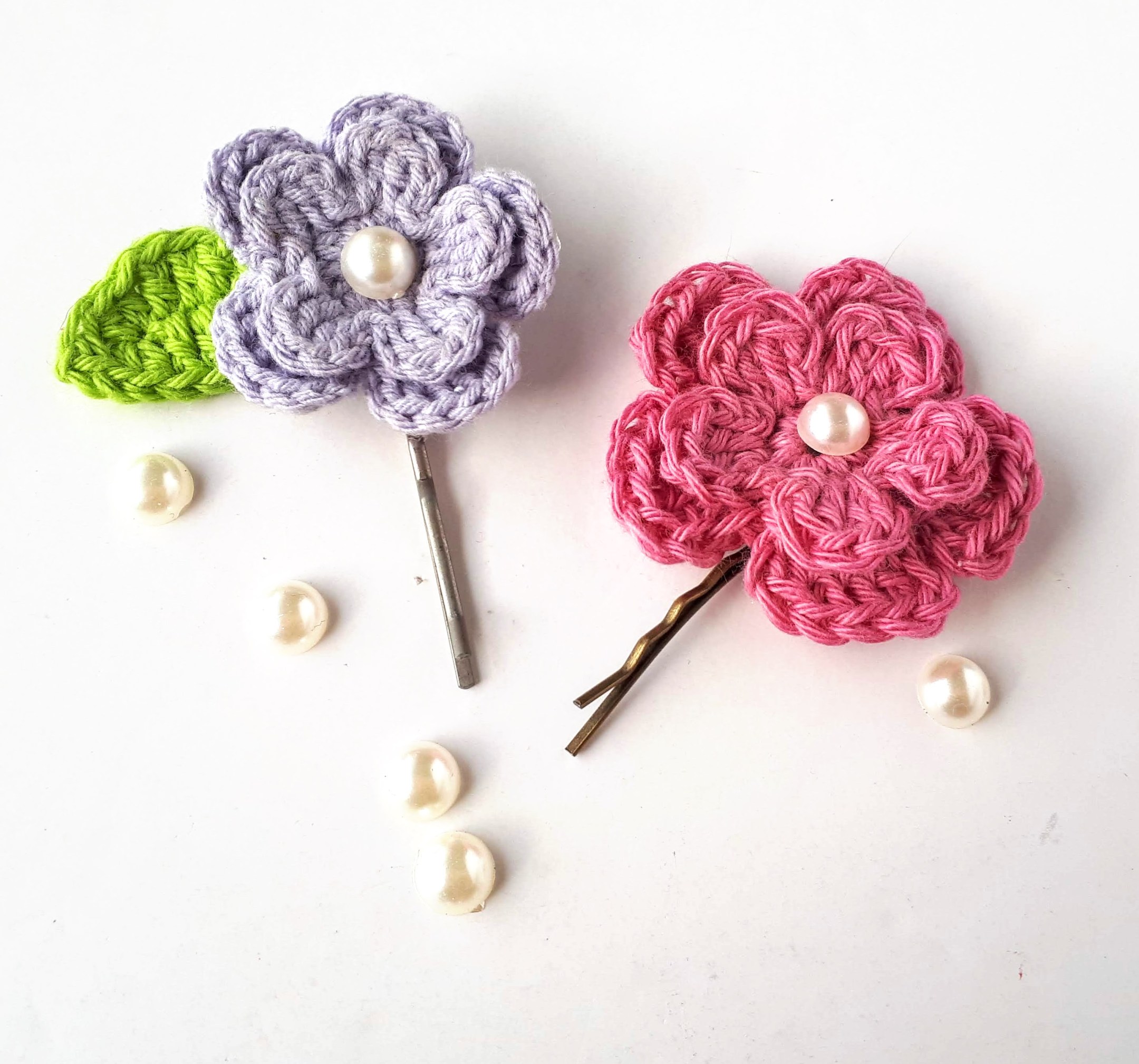 All little girls love flowers in their hair. If you are really tired of those same flower pins, try to make one yourself. IT will give your little girl a completely unique look, and you will love how much she brags about them being made by her Mom.
Hair Scrunchie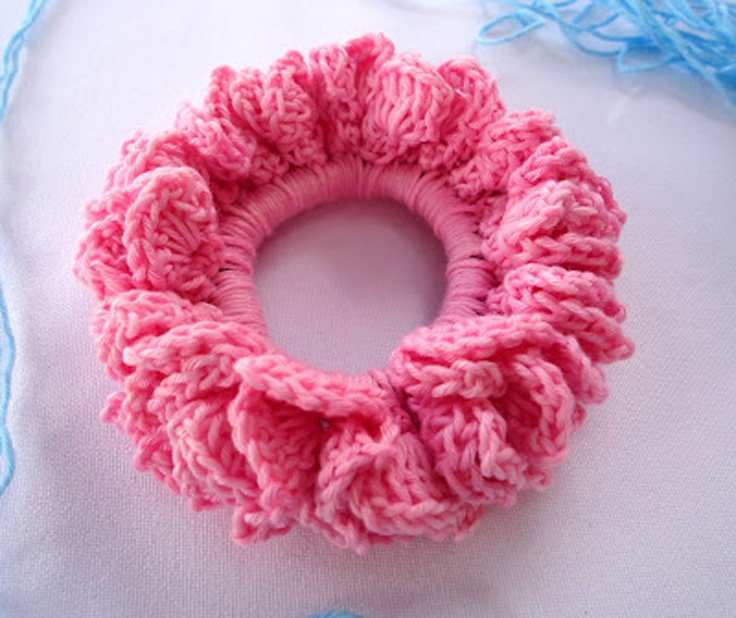 If you got tired of the simple dull elastic band, turn it into a crocheted crunchy with just a little bit of skills. This tutorial will clearly show you how to crochet a cute scrunchy around a simple black elastic band. All you need is the right colored wool, and some will to create.
Cell Phone Case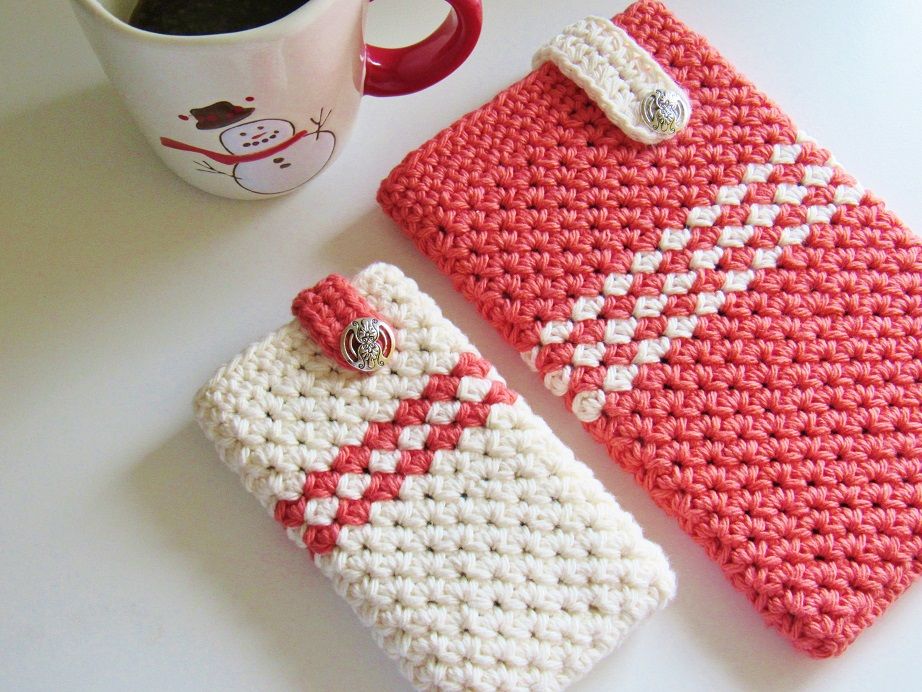 With the holiday gift-giving season approaching, you'll undoubtedly want and need to create something that appeals to the younger crowd. These cases are made for Android devices, but they can easily be modified to fit an iPhone or iPad as well. The free pattern can be used to make matching phone and tablet cases.
Higher Love Bookmark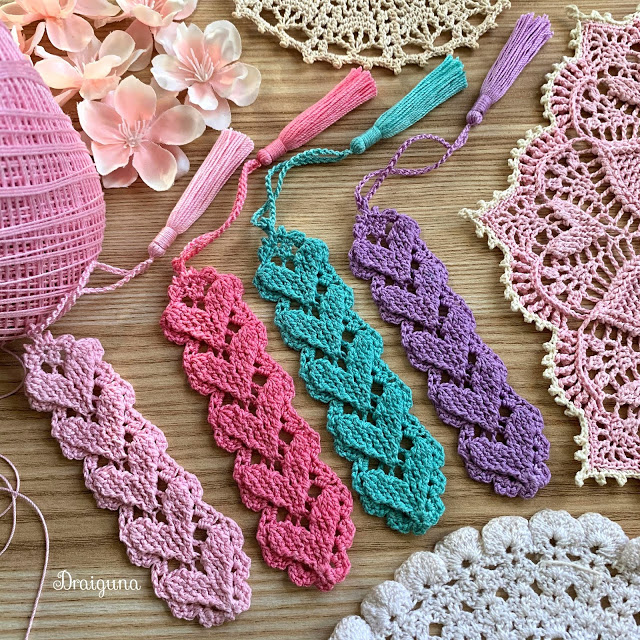 These bookmarks are love at first sight for crochet lovers. They are not that easy to make but are really beautiful and unique. If you take on crocheting, you can easily follow the pattern and you can create them for yourself, or for your bookworm friend. You'll enjoy it either way.
Sweet Poinsettias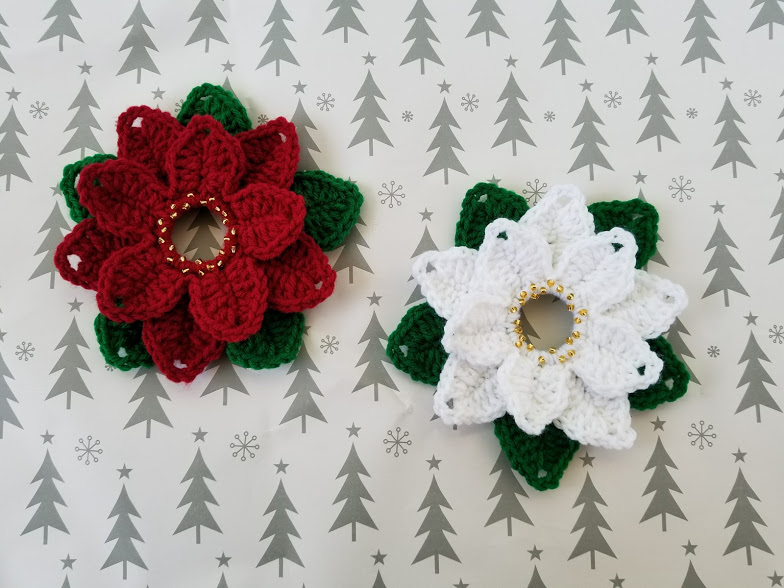 These lovely poinsettias are actually a candle holder. The unique thing is that they are placed over the candle, instead of under it, to keep it way from smashing the petals of the flower. Crochet them in the size you need and use them as table decor, or simply a decoration in your lovely home.
Flower Pen Topper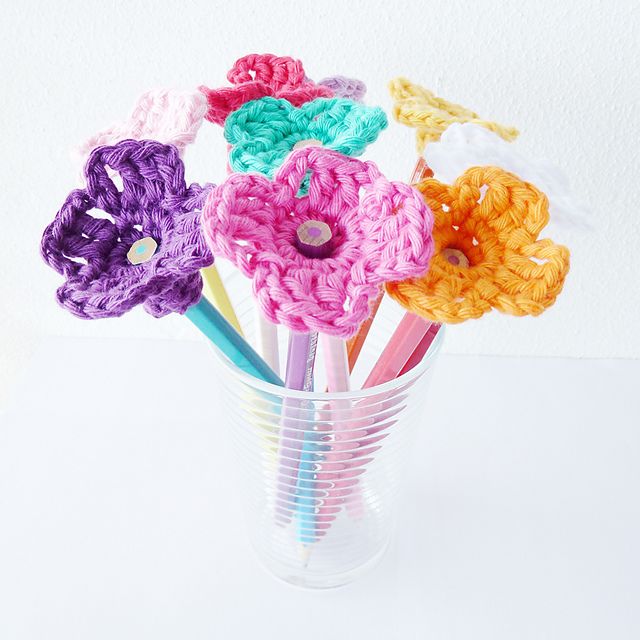 All kids want to have their pens and pencils decorated with some topper to make them more fun and cool. This wonderful pattern and tutorial will give you a chance to show your crocheting skills and create a wonderful flower for your little one's pencil or pen. Let them choose the color and the tone, and you do your best to keep them happy.
Pin Cushion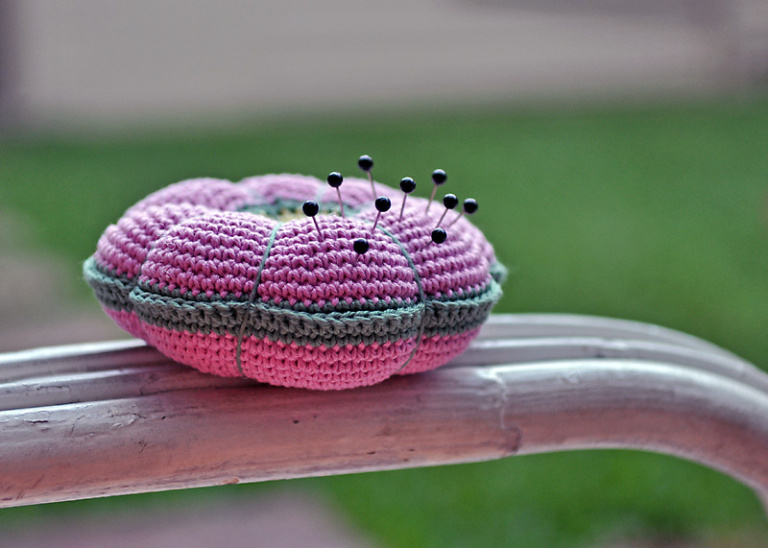 This cute pin cushion can be a great present for your best friend, especially if you are in a rush, or the heat outside is crazy and you don't feel like doing any shopping. Simply follow this pattern and within hours you'll have a super-mini, super-cute, full of love present for one of your favorite persons. Why not surprise them?
These were the patterns we selected for you. Now that you've seen them, get those needles out and start crocheting. No matter if it is for yourself, or as a present, this is the right thing to do when you feel like resting a while. Whatever you decide, don't forget to tell us in the comments below.