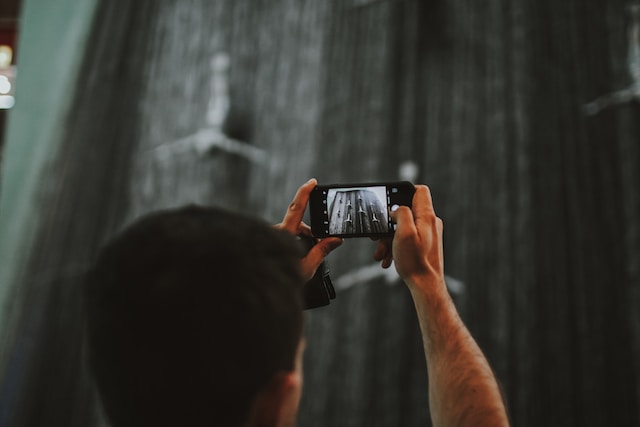 The entire travel experience and the tourism industry have been revolutionized by the applications available for us to use. Not only is it convenient now, the travel apps have brought about an increase in profits in this industry as more and more travelers find it much easier to plan the holidays, business trips, etc. through these apps.
The use of technology and travel apps has reformed the way we plan and experience our vacations. Hotel reservations have become less stressful and uncertain. Our smartphones now have the convenience of enabling us to book accommodations in a matter of seconds, ensuring a confirmed reservation when we arrive.
Moreover, as user-generated content increases through these applications, one is provided with an unlimited amount of valuable insights and recommendations, which elevates the travel experience worldwide. We can easily navigate, convert currencies, translate, and access essential information with these applications.
Additionally, navigating unfamiliar territories was once a frustrating and confusing process. With advanced technology and navigation apps like Google Maps, and Maps.me, getting around has never been easier. By providing real-time directions, traffic updates, and offline maps, these apps make exploring new destinations easier.
In order to utilize these apps seamlessly, you need a solid internet connection like CenturyLink to access all the real-time information, as well as to search for routes, and flights, make reservations, and explore vacation spots instantly.
In this article, we will dig into the reasons why we should use apps for traveling and why they are must-haves for an individual. Let's have a look without any further ado.
Also Read – 5 Best Travel Tips for 2023: How to Travel Efficiently
Convenience
With the movement of everything digital, the convenience of our activities increases as well. The real convenience lies in saving our time and energy when it comes to planning, booking, navigating, and organizing our trips all just from our smartphones or laptops.
Effective Planning
One of the biggest benefits of using these apps is the information and recommendations provided by other travelers. Many of us benefit from the reviews, recommendations, and personal experiences provided to us by other users of these apps.
A lot of times the internet will not provide us with information that is unique in our case, because every traveler might face a different situation when it comes to traveling when we search for those answers.
With such apps and forums, where you can discuss and ask for help from other users, we are saving our costs and time.
Cost Savings
Everyone wants to save money as much as they can when it comes to traveling. The best part about travel-related apps is that one can compare costs on these apps and then go for the option that fits their budget.
There are plenty of apps and websites out there that provide these comparisons and also help you book through them. Apps like Skyscanner, Kayak, Airbnb, Expedia, etc. are a few examples.
Organizing
Any app that you choose to use can be integrated into your calendar or your Google account. With this, organizing the trip becomes much easier. Your calendar will be marked automatically with all the itinerary dates and times, for example, your hotel schedule, your flight bookings, your day, today, plan, and many more things.
This helps you keep everything in one place and also find it convenient to look for a specific thing while traveling.  
Also Read – 8 Things You Didn't Know You Needed for Your Travel
City mapping
One of the most useful apps is the one that is used for local city navigation. These applications will help you find the best routes, taxi services, public, transportation systems, etc. It is not easy to go into a new city and find your way through the streets and roads.
So, download such apps, for example, Citymapper, Rome, to Rio, and Google Maps to find your way within the city with the best possible route and prices. Transportation can be quite overwhelming if you're in a new place and these apps will help you make it smooth sailing.
Language barrier
Traveling is all about conversing with the locals. Even though English is a universal language, it is not widely spoken in many parts of the world, and many travelers find it difficult to communicate in restaurants, hotels, shops, and sights. You can use translation apps on your phone to make your interaction with the locals easier.
Make your experience more enjoyable by using these apps, rather than standing lost and unable to communicate.
Safety
Especially for a person who is traveling alone, safety is always a huge concern. There are plenty of applications out there that now ensure our safety during travel and also make our loved ones back home safely.
You can share your real-time location with your loved ones or anyone you want to keep track of your location. Some of these apps will also send out an alert in case of danger or some mishap that can happen to a traveler.
Also Read – Top 10 World's Cheapest Exotic Travel Destinations
Concluding Lines
As a beginner, if you haven't used many apps during your first travel, this is the time to begin and enhance your experience with these apps. So, start planning and prepping your next trip today by downloading the applications and browsing through them to create a unique and hassle-free itinerary journey.